Sustainable Holidays In Australia: 8 Nature Retreats Down Under For A Breath Of Fresh Air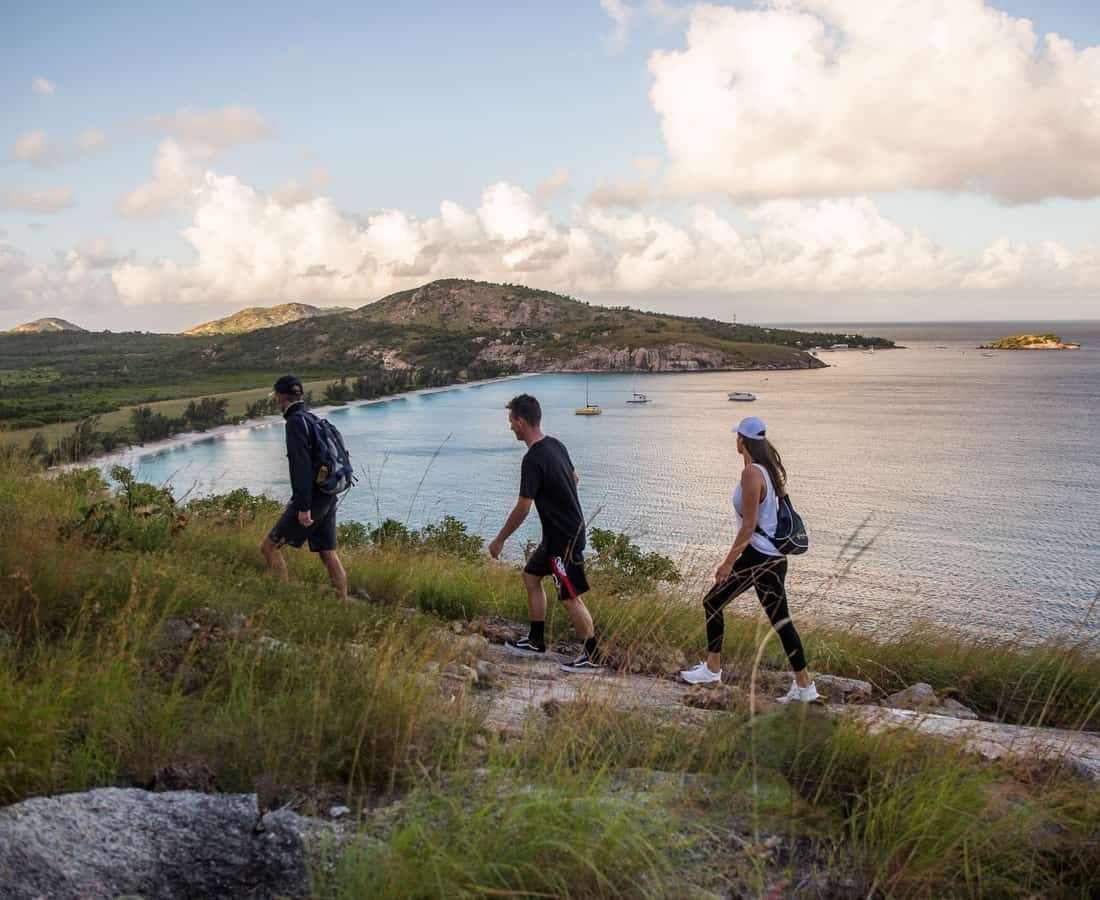 PUBLISHED July 23rd, 2020 06:00 am | UPDATED August 21st, 2020 01:22 pm
When it comes to natural wonders, no continent on the planet offers diversity quite like Australia. Whether it's otherworldly red deserts, lush wine regions, or stunning waterfalls, Australia boasts them all. If you are dreaming about wide open spaces in these post-lockdown times, we've got your back with a lust list of Australia's best luxury nature retreats. Best of all? Each of these lodges adopt eco-friendly practices in their own way, so you can be sure of connecting to nature in sustainable style.
Lizard Island Resort, Queensland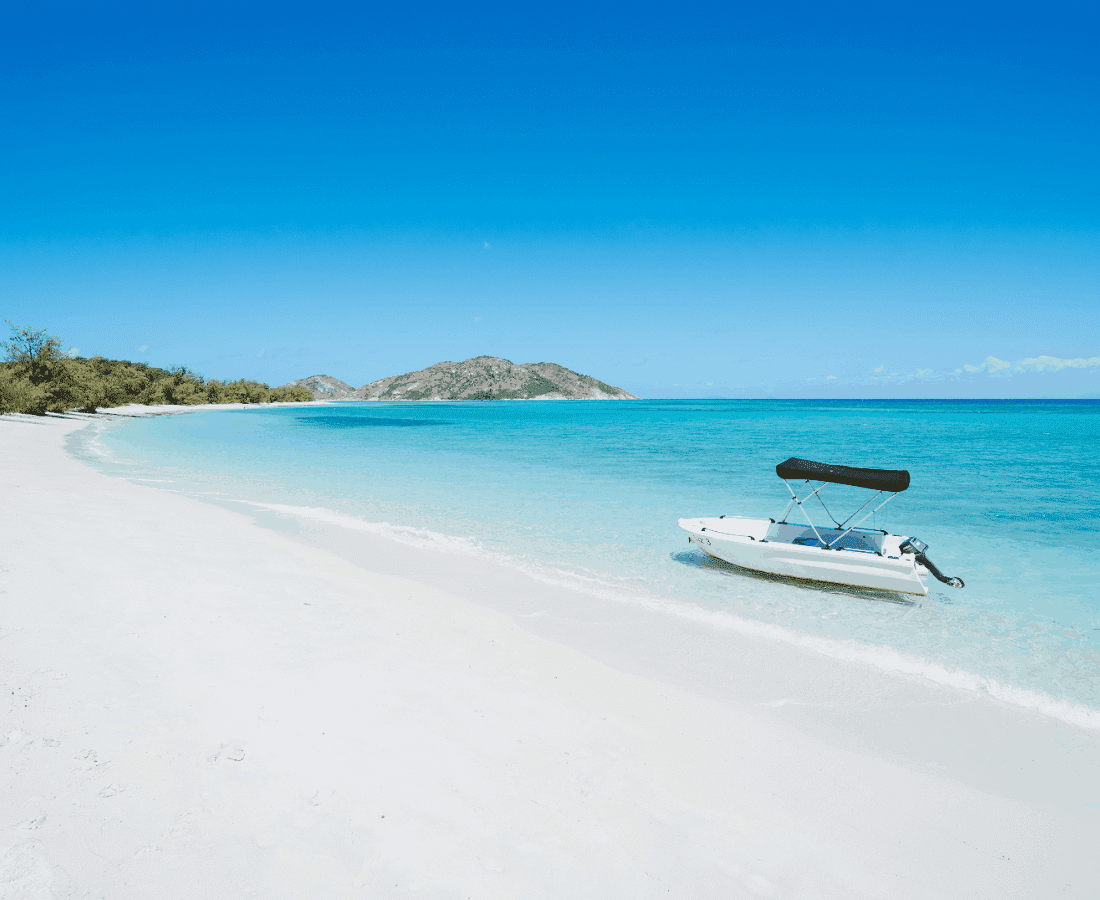 If you have been starving for sun, sand, and sea, Lizard Island has these in spades. Nestled right on the iconic Great Barrier Reef, this eco-certified lodge has no less than 24 white sand beaches to choose from. Snorkel amongst a living masterpiece of colourful corals, explore famed dive spots like Cod Hole, and hike to the top of Cook's Look for sublime sea views – or simply have a gloriously lazy picnic on a private beach. With only 40 suites in this resort, you are guaranteed to have your fill of Vitamin D all to yourself.
Sustainable living: The Great Barrier Reef is a treasure to be looked after and Lizard Island certainly safeguards it well. Through an Environmental Management Charge Fee included in the resort stay, guests can be sure of contributing directly to reef conservation. Chow down on ethically caught seafood, enjoy earth-friendly room amenities, and rest assured that your waste is recycled by biodigesters.
Lizard Island Resort is located at PMB 40 Cairns, QLD 4871, p. +61 1800 837 204. 
Peppers Cradle Mountain Lodge, Tasmania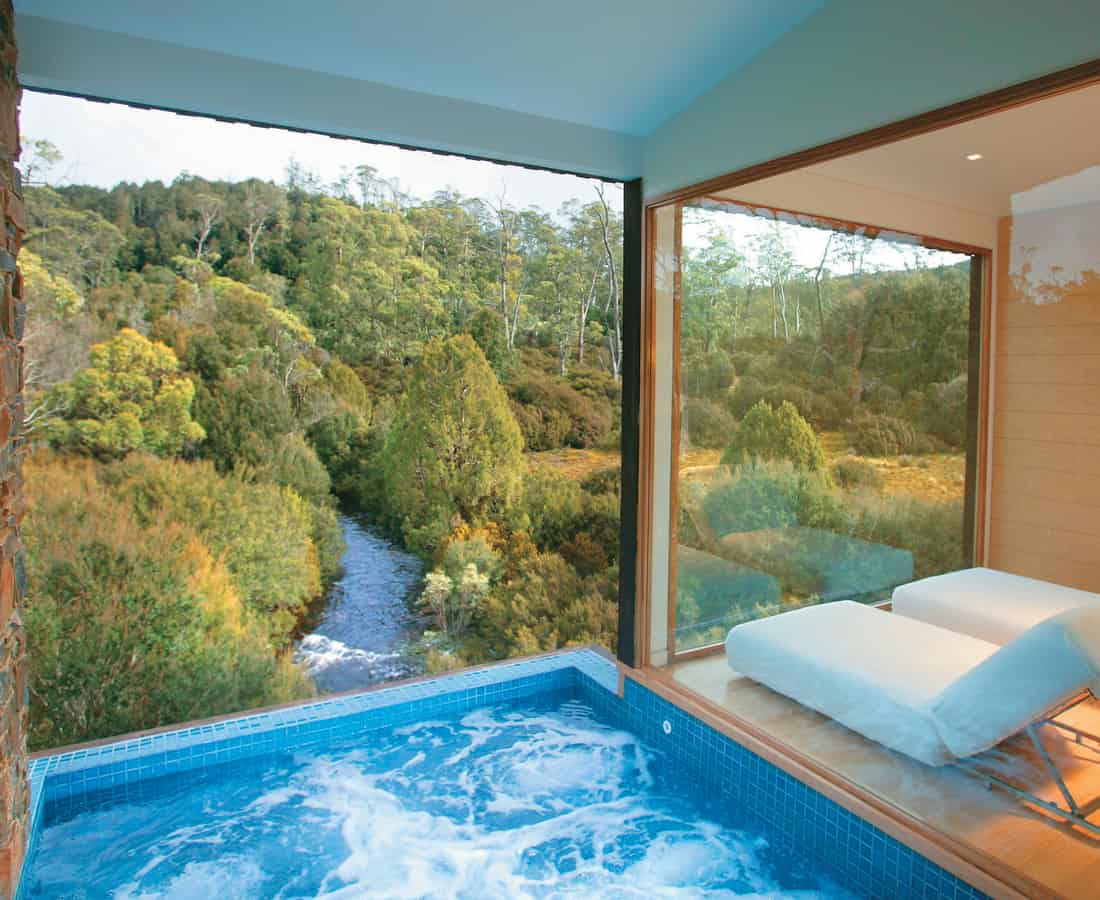 Perched on the edge of the Cradle Mountain–Lake St Clair National Park, Peppers Cradle Mountain Lodge is a short hop from glacial lakes and ancient rainforests, with lovely walking trails. There's plenty of flora and fauna to be spotted along your way, from wombats and wallabies to orchids and banksias. Alternatively, you can appreciate these natural glories right from your outdoor hot tub or spa bed – the lodge's Waldheim Alpine Spa boasts an extensive treatment menu.
Sustainable living: Peppers Cradle Mountain Lodge has recently undergone a multimillion-dollar upgrade, which also includes expanding its sustainability features. Expect more local and seasonal produce on your fork, along with honey sourced from beehives raised within the lodge itself to nurture the local bee population. Yum.
Peppers Cradle Mountain Lodge is located at 4038 Cradle Mountain Road, Cradle Mountain, TAS 7306, p. +61 3 6492 2100. 
El Questro Homestead, Western Australia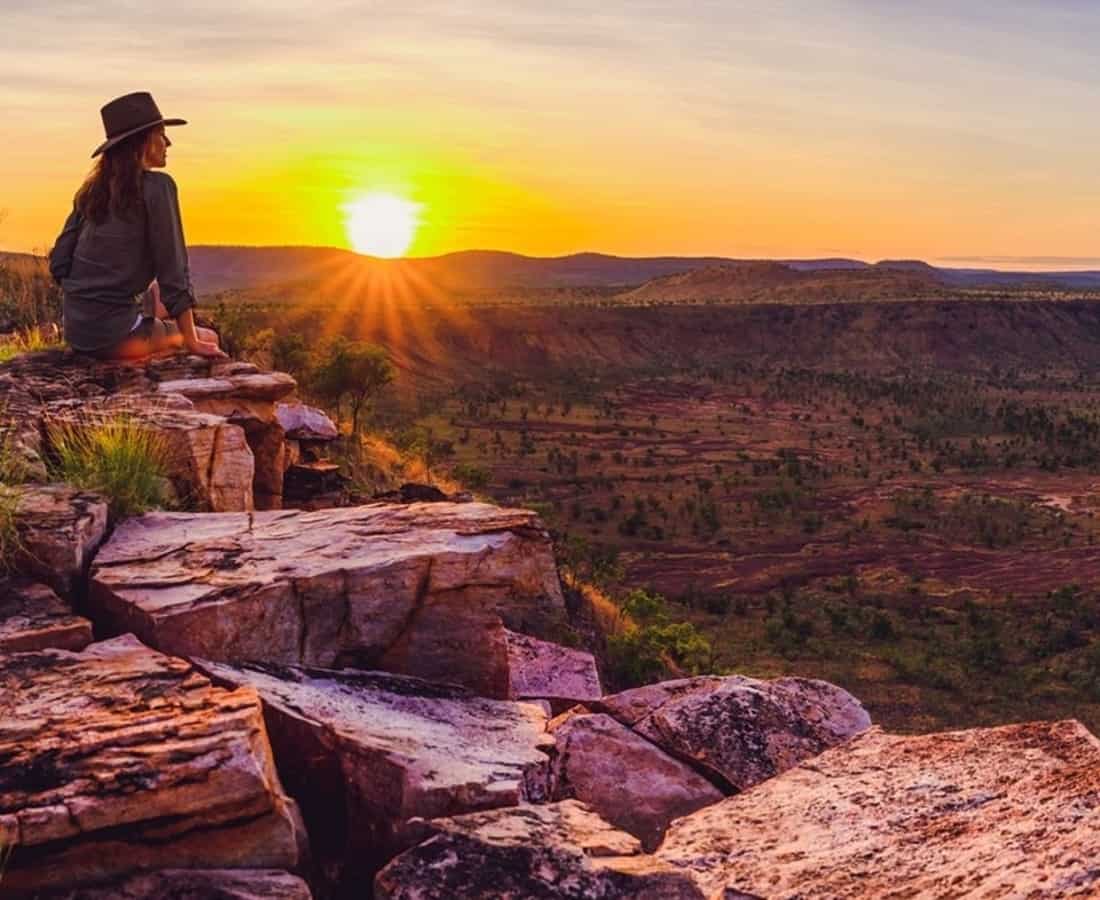 The Kimberly is home to some of Western Australia's most rugged, deserted landscapes, and El Questro lies at its heart like an oasis. Set above the tranquil Chamberlain River, this exclusive nine-suite homestead is a luxe launchpad from which to conquer the Kimberly's wild beauties. El Questro's outback experiences are all customizable and committed to conservation best practices, from boat cruises through sheer gorges to helicopter tours over the stunning Bungle Bungle Range. After your wilderness thrills, don't forget to unwind with a soak in the Zebedee Thermal Springs.
Sustainable living: As a member of the Savannah Guides network, El Questro is all about creating eco-conscious experiences. For instance, the Zebedee Springs are periodically closed to the public to reduce pressure on this ecosystem, while outboard motor boats are banned to prevent pollution of freshwater rivers. Here, you can step into the heart of nature – without leaving a (carbon) footprint.
El Questro Homestead is located at 75 Coolibah Dr, Kununurra WA 6743, p. +1 (716) 276 0143. Slated to reopen from 1 April 2021. 
Paperbark Camp, New South Wales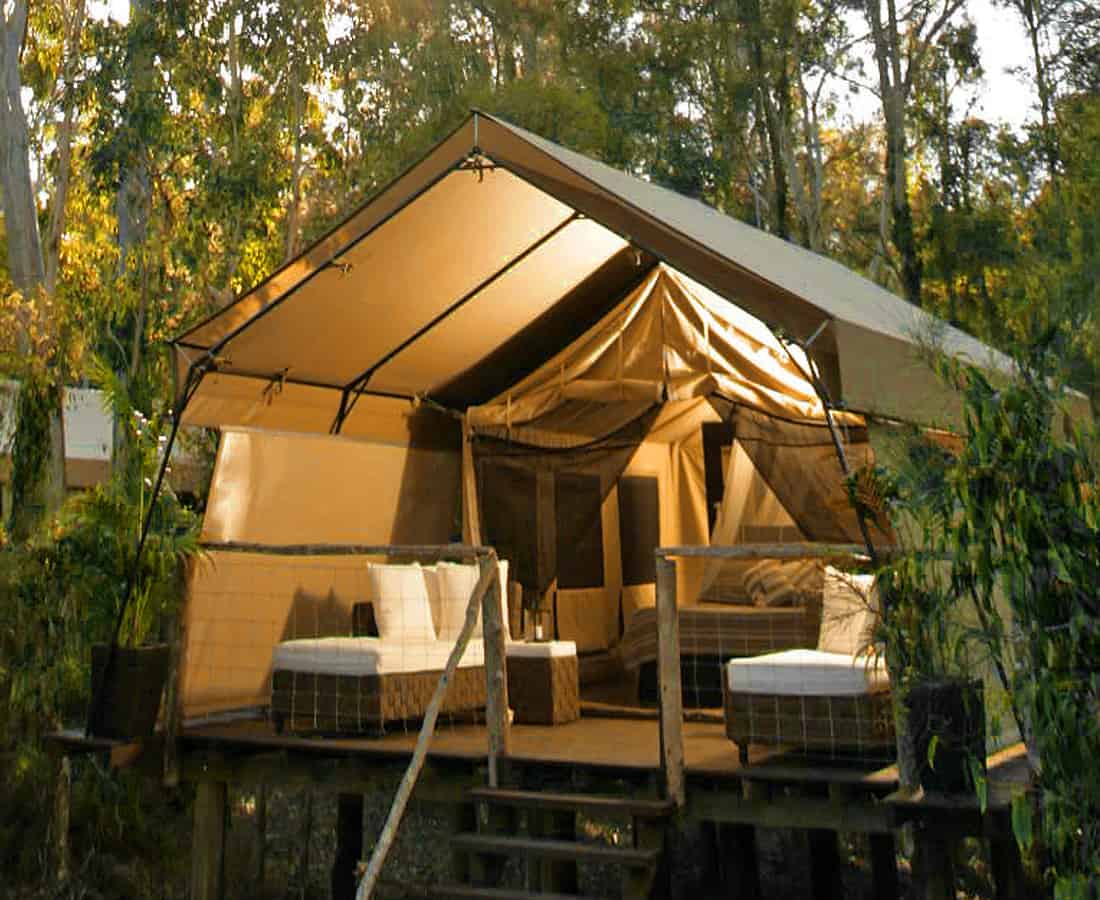 Glamping never looked so tempting with Paperbark Camp, a safari-chic tented hideaway two hours from Sydney. At your doorstep sprawls the dazzling beaches of Jervis Bay, with sands so white you might need sunglasses. You'll find no shortage of water thrills – snorkel with humpback whales in Jervis Bay Marine Park, test your skills on a stand-up paddle board, or catch the bay's resident dolphins frolicking on a watch cruise. For the landlubbers, head to Booderee National Park for onshore adventures from bushwalking to birdwatching.
Sustainable living: One of Ecotourism Australia's Advanced Eco-Certified lodges, Paperback Camp promises a green-powered stay. Each chic tent is designed in harmony with its surroundings, and equipped with solar powered lighting and low-flow shower heads. With natural air ventilation, and no TV nor other energy-sapping appliances, it's the perfect spot for your digital detox.
Paperbark Camp is located at 571 Woollamia Rd, Woollamia NSW 2540, p. +61 2 4441 6066.
The Louise, South Australia
If you're thirsting for vino adventures through Barossa Valley, let The Louise be your cellar door. This Maranaga hilltop retreat overlooks verdant vineyards as far as the eye can see – the perfect gateway to tasting your way through Australia's wine capital. Sip 100-year-old vintages at the legendary Seppeltsfield winery, or explore regional nuances through Two Hands' Single Vineyard series. And since it's all about native encounters, how about breakfasting with wild kangaroos in the nearby conservation park?
Sustainable living: The Louise's in-house restaurant, Appellation, is famed for its quality farm-to-table fare. Much of its menu is plucked from its own garden or sourced within 100km, arriving bursting with freshness. Even the water is a feat of sustainability, filtered from collected rainwater – for sparkling water, the restaurant carbonates the rainwater itself.
The Louise is located at 375 Seppeltsfield Road, Marananga Barossa Valley, South Australia 5355, p. +61 8 8562 2722.
Jamala Wildlife Lodge, Australian Capital Territory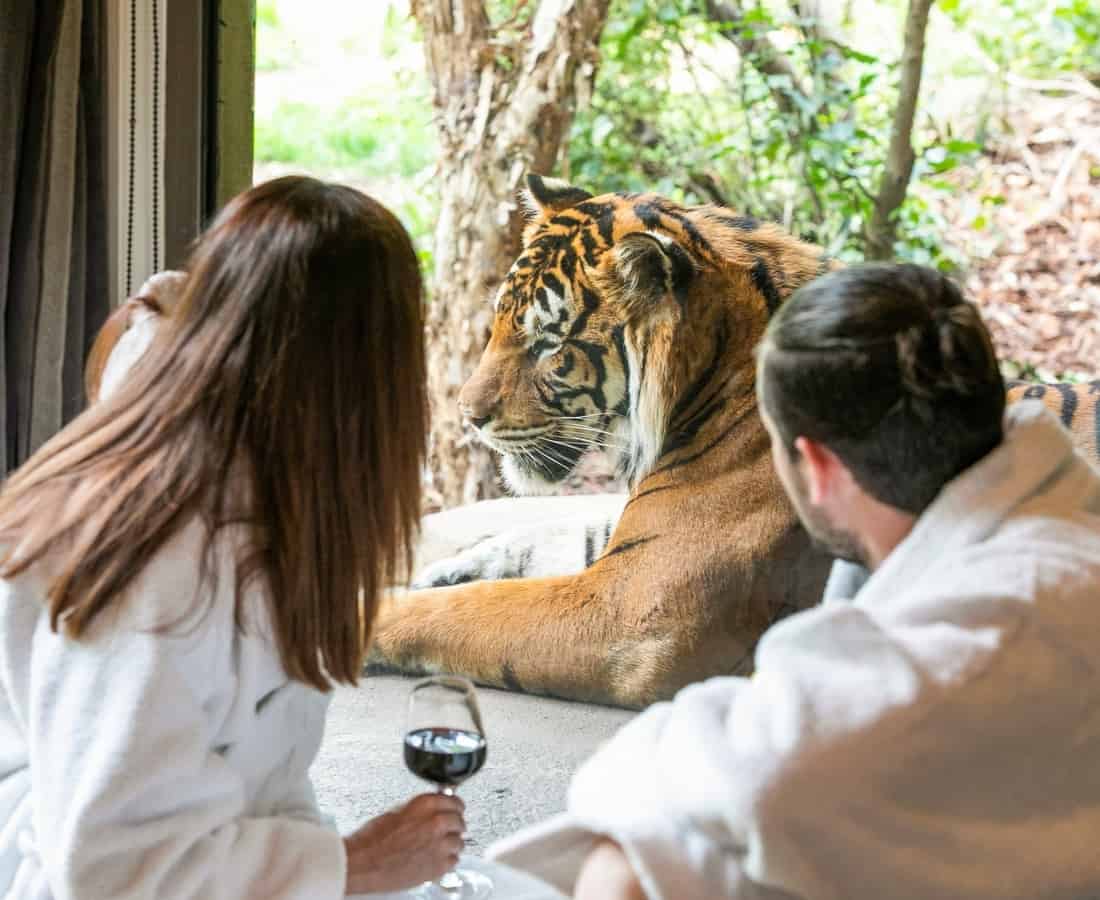 It's a zoo out there… literally. Jamala Wildlife Lodge is set in the heart of Canberra's National Zoo & Aquarium, bringing together the best of urban fun and nature escapades. Each safari-glam accommodation features unique animal encounters:  guests in the Giraffe Treehouses can feed giraffes right over their balcony, while Ushaka Lodge residents can soak in a spa bath alongside a friendly (or not) shark. If you opt for the Jungle Bungalows, you can enjoy floor-to-ceiling views of frolicking big cats. Talk about walking into the lion's den.
Sustainable living: You'll certainly be staying for a green cause – all lodge funds go toward the zoo's breeding and welfare programs. With rising pollution and deforestation threatening animals worldwide, your stay will go a long way in supporting endangered species – and hey, you might even be inspired to get more involved in conservation efforts.
Jamala Wildlife Lodge is located at National Zoo & Aquarium, 999 Lady Denman Dr, Canberra ACT 2611, p. +61 2 6287 8444. 
Longitude 131˚, Northern Territory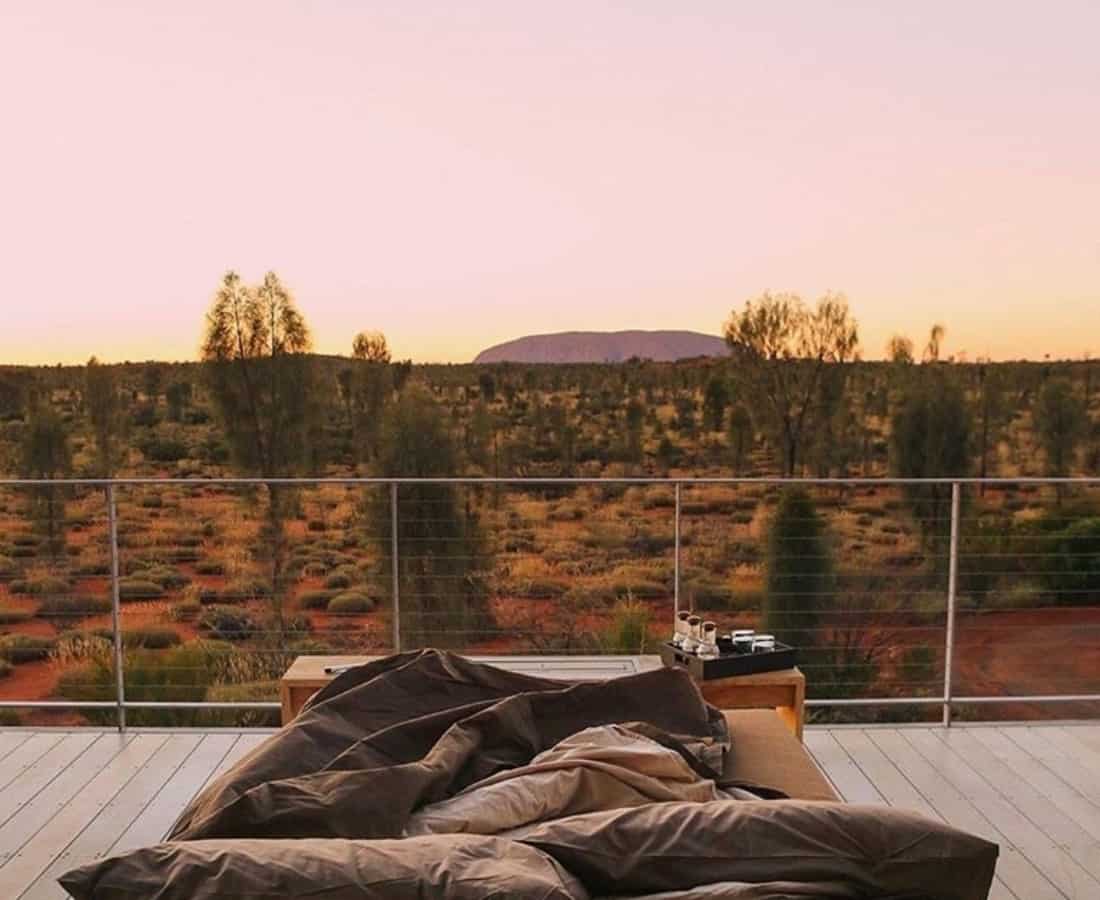 There's no better spot than Longitude 131° to get in touch with the world's oldest living culture – Aboriginal culture. This tented lodge makes camp just outside Uluru-Kata Tjuta National Park, offering unrivalled access to two World Heritage icons: the sacred sandstone rock of Uluru and the red domes of Kata Tjuta. During the day, hike across the vast outback landscapes and contemplate Aboriginal cave art. Come nightfall, feast on fresh bush produce and Australian wines beneath a blanket of stars.
Sustainable living: All that desert sun doesn't go to waste at Longitude 131°, thanks to solar panels on the roof of each tent. Up for a swim? Plunge into a pool heated with energy-efficient heat-pump technology, then step under an accredited water-efficient shower. You won't find single-use straws and bottles here, and an extensive recycling system takes care of all other types of waste.
Longitude 131° is located at Yulara Dr, Yulara NT 0872, p. +61 2 9918 4355. Slated to reopen from 21 August 2020. 
Boroka Downs, Victoria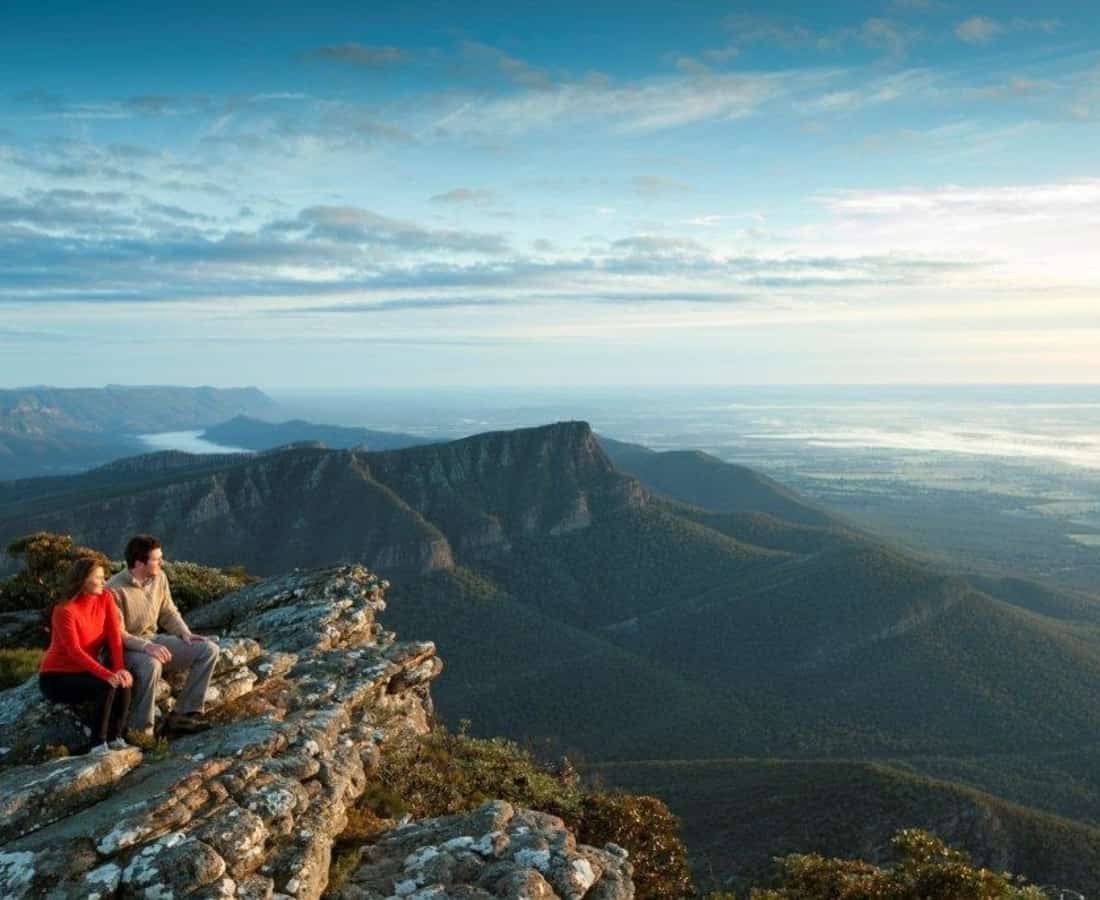 Nature meets romance at Boroka Downs, a couples-only retreat within the mountainous Grampians. Each of its five sustainably-designed villas feature full-length windows and a sprawling deck, opening onto showstopping vistas of green peaks and roaming kangaroos. The rugged Grampians has all you need to get drunk on fresh air – make a pilgrimage to the majestic MacKenzie Falls, or trek along Pinnacle Walk for dizzying views over Lake Bellfield. To cool off, what better than a sunset sail on the serene lakes around Halls Gap?
Sustainable living: Eco-friendliness is the cornerstone of each villa. Thanks to insulated walls and shade sails for summer, you'll be perfectly comfy without heaters or air-conditioners. What's more, there are grand plans in the works for a 100% self-sufficient water system, including collection of grey water for the surrounding gardens. Sustainable and sumptuous – talk about the whole package.
Boroka Downs is located at 51 Birdswing Rd, Halls Gap, VIC 3381, p. +61 3 5356 6243.
Wander Down Under
Craving that fresh air already? Whether it's a three-day getaway or an epic two-week voyage you're after, there's a slice of Australia that's calling your name. Go forth and explore with more itinerary inspiration here.
Top Image: Lizard Island Resort
This article is sponsored by Tourism Australia.