Vintry – An Armory of Wine and Nibbles in Clarke Quay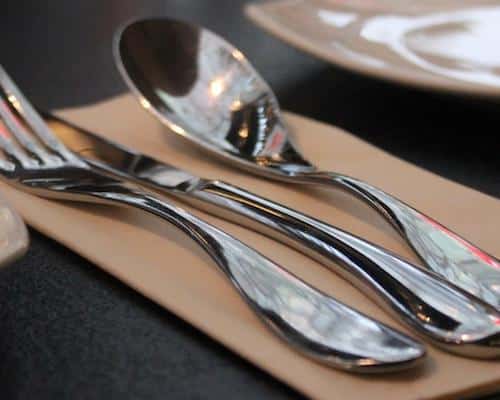 PUBLISHED January 25th, 2012 01:45 pm | UPDATED May 18th, 2020 04:35 pm
Ok, so this isn't the first time I have written about Vintry, but previously I was covering their events. This time-round I wanted to go back and have a good, proper taste of their menu… food menu to be precise….
To give you a little background, Vintry was actually first established in Kuala Lumpur, and due to it's success there, the owners decided to give the Singapore market a try.
Situated (unfortunately) in Clarke Quay, it's a peculiar place to imagine a wine bar. It's no lie that the past few years Clarke Quay has become much less of an eating place, and more of a party place, so how does Vintry fare?
Personally, I rather like the atmosphere inside, it's compartmentalized and has great mood lighting so it's easy to find some privacy…it's also a welcome escape from the loud clubs nearby.
In terms of the their food, they offer a very interesting fusion of East Meats West… The Oriental Caesar Salad and Bruschetta are good examples of that, but you can also find other unique dishes like their Nasi Lemak maki .
Anyway, to start off with, Matilda (aka Little-Wan-Kenobi) ordered the Oriental Caesar salad (minus the bacon bits) ($15). I was quite a fan; the sauce was rich and creamy and mixed generously with the other ingredients. The large half-toasted croutons also made a nice textual addition and I was surprised to find that the Oriental' element; achar and sesame oil was actually very tasty.
Next up, to get a well-rounded view of their nibbles, we ordered a few of the house favourites…
Below is a picture of the Citrus Crust Scallops ($18). Flavour-wise, excellent, thought honestly you could tell that the scallops were not exactly the highest quality.
Next up was the Oriental Bruscetta ($10)….Delicious I loved the use of the coriander and sesame on the tomato… It's not the first time I've ordered this and I doubt it will be the last :-). It's a great little snack with wine – perfect with Chardonnay or Pinot Noir…Avoid the heavy reds as they'll drown out the flavours.
Ah, the Nasi Lemak Maki ($12)….As the young but wise-beyond-her-years Kenobi said…it's just Nasi Lemak…….you guessed it…in Sushi form. While certainly not my taste, I reckon it would be a great snack to soak up the alcohol on a party night…And it's so filling! if you're a fan of Nasi Lemak in general, you'll probably like this.
Mmmmmm, just looking at those chicken wings makes my mouth water! The Peranakan Chicken wings ($12) are another favourite of mine….but then it's hard to go too wrong with friend chicken (Uh-oh…the American part of me is coming out..down boy.
Finally we decided to go for a main – The Soy Poached Cod ($32). What I will say for sure is that the portion was ample and the sauce it was served in was as drinkable as a good fish soup…However I can't say I was that impressed. Nothing wrong with it by any means, just not mind blowing.
Bugger, I've forgotten to talk about the wines. Ok, needless to say, and as i'm sure you can see in all the photo backgrounds, we did indulge in some revelry of course. Vintry has an excellent selection of wine and price-wise it's probably about 30% cheaper than any other venue in Clarke Quay.
In my humble opinion, Vintry is definitely worth a visit. It'd be great for a first date or romantic evening…Or on the total flip side, wine lovers with the munchies!
They also have an incredible 4-Course set lunch for only $15 -good portion sizes too.