Wander From Home: Soak In Croatia's Medieval And Coastal Sights With This Virtual Roadtrip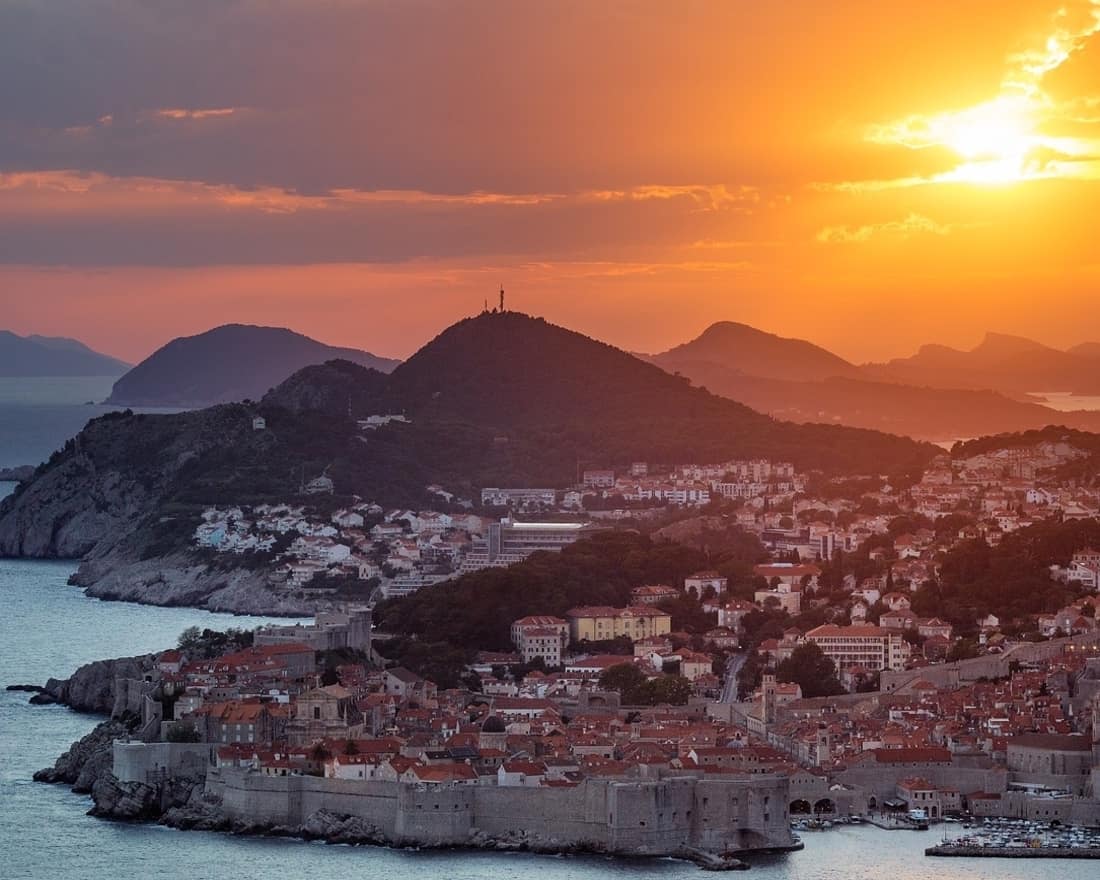 PUBLISHED May 12th, 2020 12:19 pm | UPDATED May 31st, 2020 05:28 pm
Nursing a travel itch you just can't reach? We know the pain. With COVID-19 travel restrictions keeping us grounded, the next best cure has gotta be a virtual vacation. We've already taken you globetrotting round the world from your couch, but this week we're landing in one of the better-kept secrets of the Mediterranean – Croatia, specifically its iconic Dalmatian Coast. From underwater wineries to medieval palaces, let's just say this sun-kissed destination is full of surprises. Here's our guide to travelling around its finest towns in your PJs.
Dubrovnik
Zagreb might have dibs on the capital seat, but Dubrovnik has long outshone it as the country's crown jewel. Perched far south on the Dalmatian Coast, this medieval city commands jaw-dropping views of the Adriatic Sea from its ramparts. The city itself, too, invites superlatives – once the mighty capital of Ragusa (1358-1808), much of its past still lives and breathes in its majestic walls and time-smoothed cobblestones. Here's how to conquer it from your couch.
Relive Medieval Times in Old Town
Starting from Pile Gate – the 16th-century fortress entrance – this video tour takes us a-wandering through the sprawling maze of Old Town. Known as the lifeline of Old Town, a leisurely jaunt down the Stradun is a must for any wanderer – this main street is crammed with charming cafes and boutiques. Savour close-ups of the famed clock tower, stroll past Baroque-style churches, and lose yourself in a colourful tangle of alleys. Game of Thrones addicts, keep your eyes peeled for familiar sites – Dubrovnik was the filming location for King's Landing.
If sea views get you swooning, skip ahead to the second half of the video. Walking atop the city walls, the harbour stretches out before you – gliding ships, miles of glittering sea, and ragged mountains in the distance. With soft sounds of waves washing and slow-panning shots of the coastline, you can almost feel the cool of the sea breeze on your face.
Wander Through Rector's Palace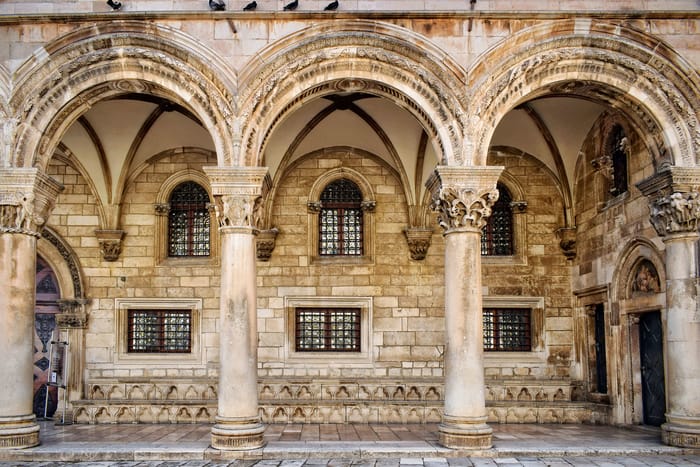 On the edge of Old Town lies Rector's Palace, possibly the most historic monument in Dubrovnik. This haven for history buffs was the administrative heart of the Republic of Ragusa from the 15th century. Rebuilt countless times over the centuries, it embodies a splendid mishmash of styles – Gothic windows, Renaissance-type porch capitals, a sweeping Baroque staircase. This virtual tour allows you to explore the ancient building and its gleaming collections of relics, from old Dubrovnik coins to war photographs.
Feast Like A Local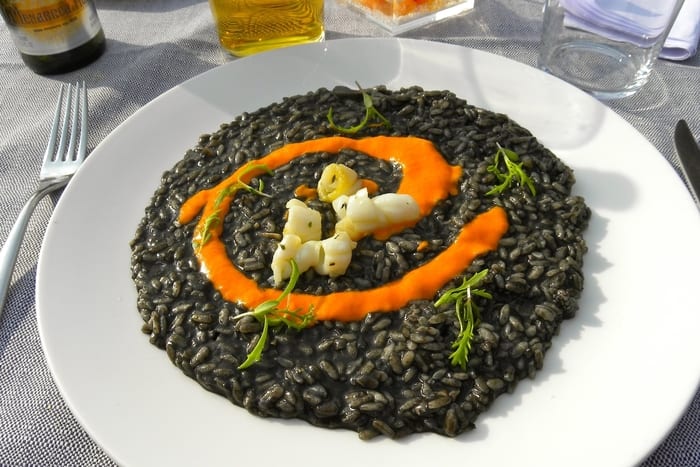 No surprise that this coastal city is awash with seafood delights, snagged fresh from surrounding waters. While you might not be able to slurp up the famed oysters of Mali Ston Bay right now – plump, briny, delicately mineral – there's no better excuse to have yourself an oyster feast at home. To pair, think a glass of crisp Pošip. This local white wine has been putting Croatia on the vino map, and you can find it in Singapore specialty stores like The Adriatic Pantry.
Another classic Dubrovnik eat is black risotto or crni rižot, which gets its dark good looks from squid ink. This seafood risotto typically comes packed with the finest catch of the Adriatic, including mussels, clams, and cuttlefish. It's an easy comfort dish to make from scratch at home – check out this recipe by Croatia Week for the deets. And to round off your feast, try your hand at an indulgent Rožata. This traditional dessert is a silky cross between custard and crème brûlée, laced with fragrant rose liqueur.
Get Cultured At The Museum of Modern Art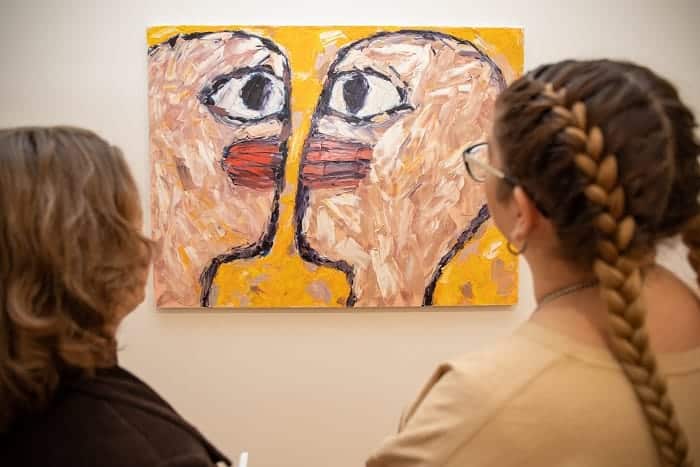 Hop from medieval to modern at the Museum of Modern Art Dubrovnik (MOMAD), a treasure trove of Croatian works housed in a Gothic mansion. Thanks to Google Arts & Culture, you can dive into a virtual exhibition of 20th-century art, ranging from pan-European movements like Surrealism to unique Croatian collectives such as Gorgona. Explore the playful sculptures of Ivan Kožarić, plunge into the eerie dreamscapes of Miljenko Stančić, and grapple with Julije Knifer's 'anti-paintings'.
Driving the Dalmatian Coast
Up for a roadtrip? The Dalmatian Coast is Croatia's most famous sweep of shoreline,  shimmering from Dubrovnik in the south all the way to the northern island of Rab. As far as scenic drives go, this coastline ticks all the boxes – ridiculously gorgeous sands, dramatic cliffs, and intriguing sights en route. Here're a couple of pitstops to make.
Walk The Walls of Ston
An hour's drive from Dubrovnik, Ston is a sleepy fishing town with a mighty history. Its 900 metre-long defensive walls – the second-longest in the world after China's Great Wall – stand testament to its formidable history as a medieval military fort. Today, this fortified stone adds a quaint charm to the lush hillside town. Get an eyeful of its gleaming salt pans and picturesque towers in this drone video. When the bustle of the tourist cities gets too much, there's peace and great seafood to be caught here.
Plunge Into An Underwater Winery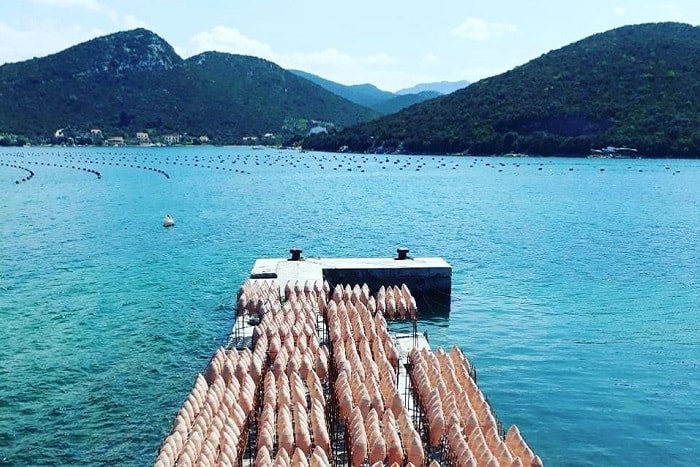 Sun-drenched Dalmatia isn't short of great wineries, but only one requires you to dive for your wine. At Edivo Vina, red wine made from Plavac Mali grapes are stored in clay amphorae and submerged in the sea. 20 metres underwater, the wines are naturally maintained in perfect silence and at a stable temperature of 15°C – ideal conditions for ageing. The result? A spicy, berry-forward tipple, with a distinctive pinewood aroma from years spent undersea. Visitors are welcome to take the plunge with scuba-diving gear – check out the winery's video of the experience.
Split
Next to Dubrovnik, Split is possibly the hottest crowd-pleaser on the Dalmatian Coast. Croatia's second-largest city is all antique charm in the streets, partying on the beach – talk about the best of both worlds. Here's where to get your dose of (virtual) fun.
Hit The Beach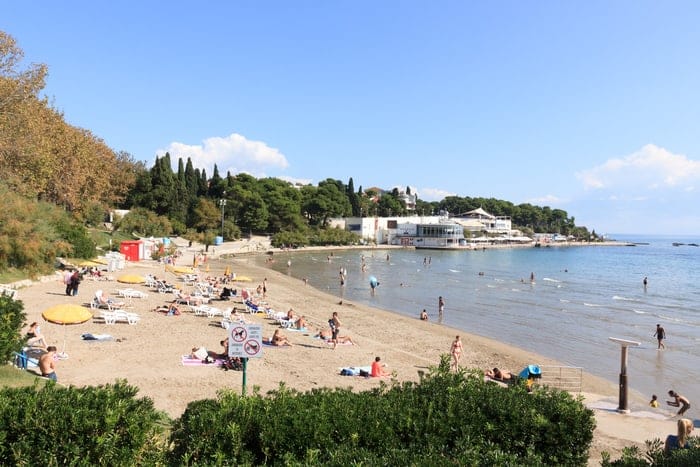 Split has no end of sandy shores, but we're going straight to the heart of the action with this live cam of Bačvice Beach. By day, this popular beach draws in sun-worshipers and swimmers by the dozen – it's where the uniquely Split water sport Picigin was born. By night, the barflies flock to its lively bars, grooving on the warm sands with pints in hand. It's quieter right now in COVID-19 times – but that just means a rare chance to have the beach all to yourself.
Savour Roman Splendour at Diocletian's Palace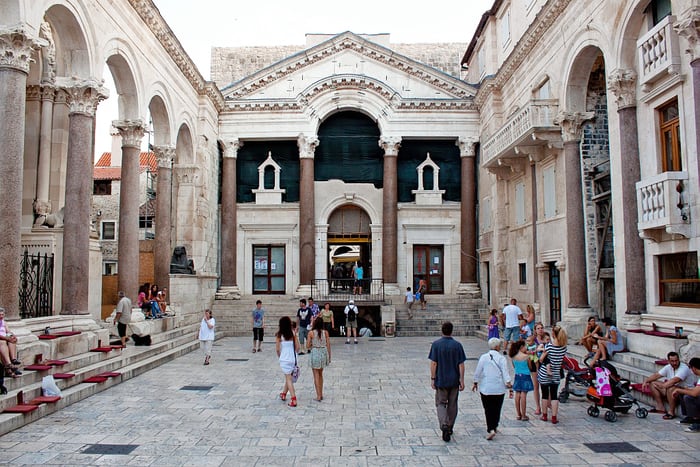 Built for the Roman emperor Diocletian, this stunning palace harks all the way back to the 4th century. Successive generations added to the classical structure, and the result is a patchwork of architectural marvels – Egyptian sphinxes, a richly carved Temple of Jupiter, Gothic buildings, and octagonal towers. Check out this walking tour for a bird's eye view of the complex, then follow this video on a dizzying climb up the bell-tower of St. Domnius Cathedral. Rising 57km into the air, there's no better spot for unforgettable views over Split.
Get The Party Started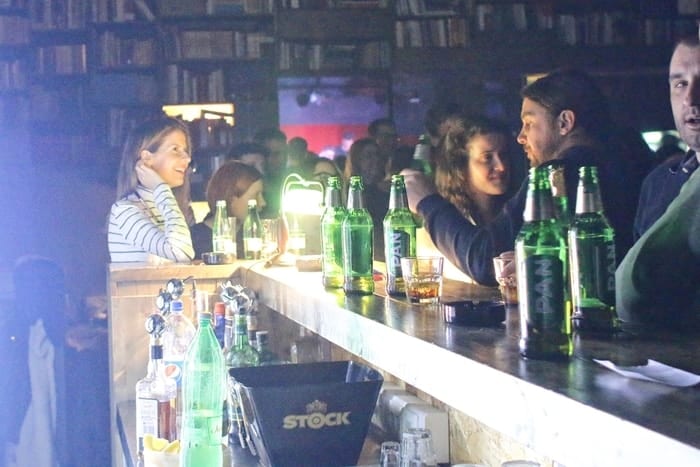 Party owls won't need to sleep a wink with Split's buzzy nightlife. Kick off your virtual pub crawl with live jams by Academia Club Ghetto, a bar-gallery set inside Diocletian's Palace. This boho bar is the haunt of the artsy crowd, serving up rock and jazz beats mixed with a funky lineup of exhibitions. Another requisite stop is Split Circus, one of the star attractions on the Dosud drinking strip. While you might not be able to explore its mind-boggling cache of rakija (fruit brandy) and books from home, you can soak up its scruffy vibes and indie gigs through its Facebook videos.
Escape Into Nature at Plitvice Lakes National Park
Craving a spot of zen already? You'll find it at Plitvice Lakes, the perfect weekend nature getaway from Split. Croatia's largest national park is a hiker's haven, with easy trails lined with distractingly gorgeous waterfalls, boardwalks stretched over turquoise lakes, and spectacular pit-caves to explore. Strap on your hiking shoes with Google Arts and Culture's guided tour of this reserve. Or sail right out onto Lake Kozjak with this magical video (bonus: there's an adorable dog involved!)