Lockdown Cookup: Get Drunk in Love With Mitch Orr's Effortless Drunken Pasta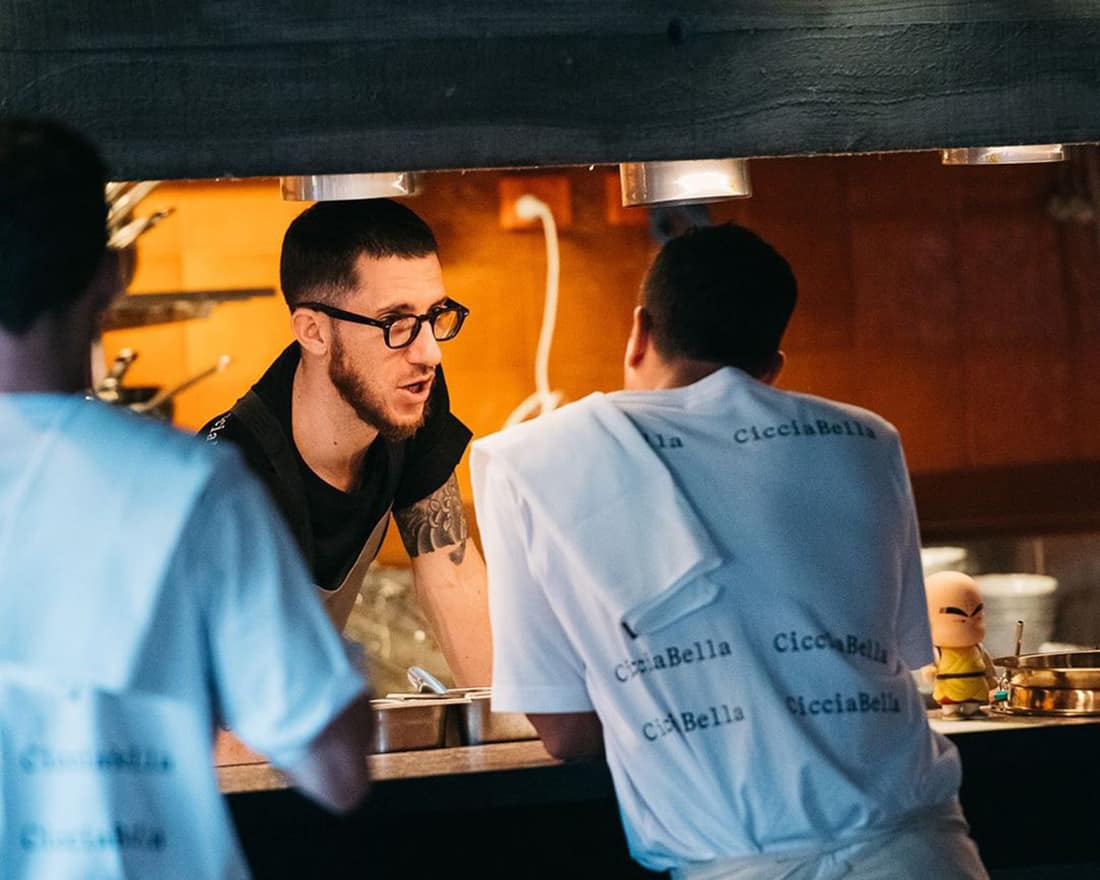 PUBLISHED May 13th, 2020 06:00 am
We all have days we want something flavourful and substantial – without slaving away for hours in the kitchen. Cicciabella's Head Chef Mitch Orr's recipe for Drunken Pasta is a godsend for lazy home cooks (and really, who isn't a home cook these days?). His free-spirited cooking style has followed him from the now-defunct award-winning pasta restaurant ACME to Cicciabella in Bondi, earning him the title of Prince of Pasta for his innovative creations.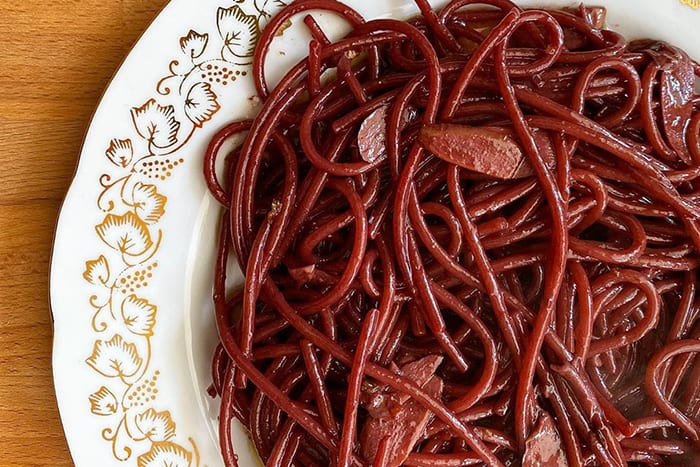 One of the many recipes he has been sharing on his Instagram page, this jewel-toned beauty is ridiculously easy to whip up and thankfully, rather forgiving. Want it to be spicier? Go crazy with the dried chilli. Think it could do better with meat? Toss in a couple of bite-sized pieces of chicken – the messier the better. And, if you are secretly hoping to get tipsy off this, we suggest popping open another bottle of wine for you to down. Most of the alcohol is boiled off, leaving behind just the bold sweetness of the red wine and you, drunk in love with this easy-breezy dish.
Ingredients (serves 1)
1 bottle of red wine
Spaghetti
Butter
Garlic
Dried chilli
Dried oregano
Extra virgin olive oil
Method
Step 1:  Place the butter, garlic, chilli, oregano and a pinch of salt in a large frypan, sauté over medium heat.
Step 2: Simultaneously cook your spaghetti in a large pot of salted boiling water for about 3-4 minutes.
Step 3: Add a good slosh of red wine to the pan, be careful as the alcohol might flambé.
Step 4: Add the spaghetti to the wine. The more undercooked your pasta is, the more wine it's going to want to drink. Let the spaghetti finish cooking in the wine.
Step 5: Whenever the spaghetti finishes its glass of wine, top it up with another glass until the pasta is al dente. At this point add a drizzle of olive oil and give it a nice toss.
If you aren't comfortable with guess-timating the measurements of the ingredients, here's Chef Mitch Orr's pictorial guide for reference:
Top Image: @cicciabellabondi