What To Do This Festive Season In Singapore: Christmas Markets, Music Parties, Food Extravaganzas and More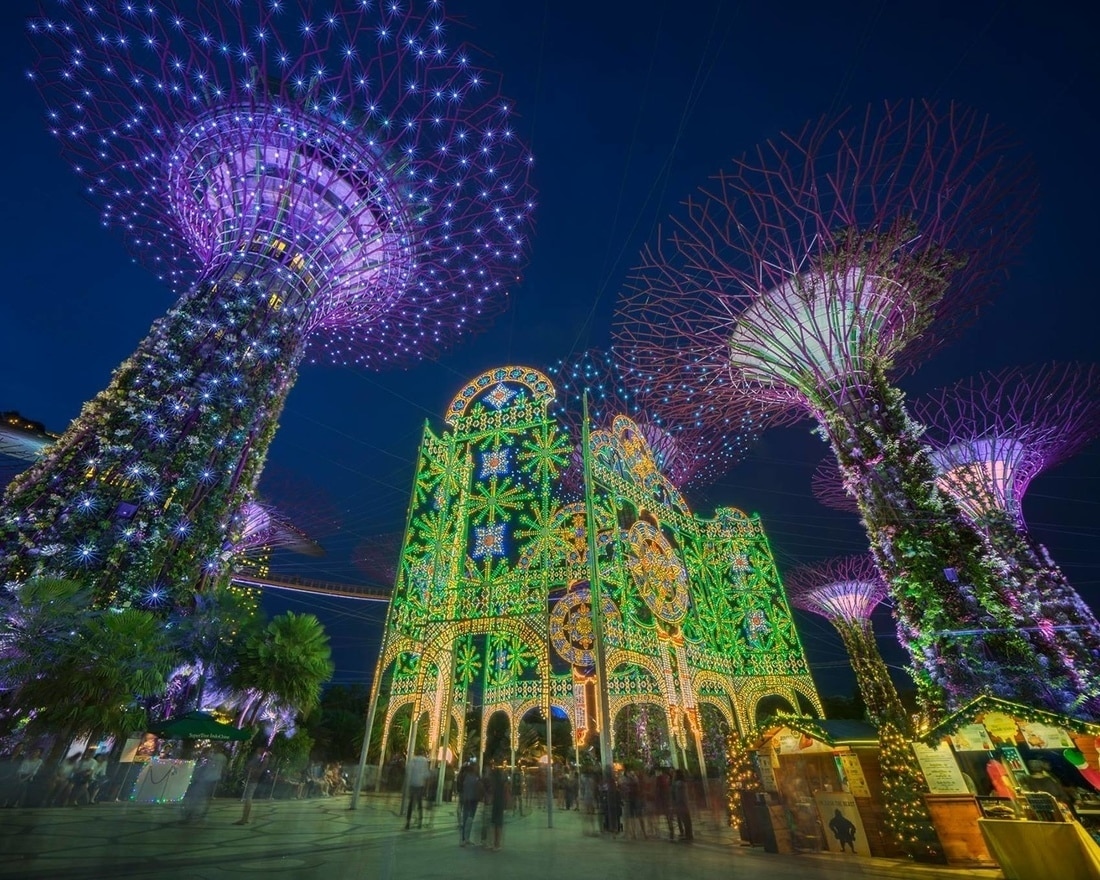 PUBLISHED November 15th, 2019 02:00 pm
The year is finally coming to an end, but we're not ready to check out of 2019 just yet. Before the new year comes around, we've still Christmas to enjoy — and what a spread we've got lined up! Here are the best activities to do and places to go in sunny Singapore this festive season.
Marina Bay Sands' Epicurean Market
Celebrate with a touch of class as Marina Bay Sands' highly anticipated Epicurean Market returns for three days this December. Look forward to signature bites, drinks, and bountiful masterclasses from over 50 booths, including those from Marina Bay Sands' newest and upcoming restaurants. Begin the epicurean journey with one-night-only wine and dine experiences featuring a hands-on wellington masterclass at Bread Street Kitchen, KOMA's first-ever five-course Sake dinner, and a special four-course wine-pairing dinner at LAVO.
The fun doesn't just stop there. Over the next two days, immerse yourself in the market's renowned collection of celebrity chef and signature restaurant booths, such as Black Tap Craft Burgers & Beer, Japanese restaurant KOMA, as well as Marina Bay Sands' newest European-inspired patisserie Origin + Bloom. For the first time in the market's history, there will be a world-class bar helmed by leading bartenders, offering the greatest hits from 13 bars across Marina Bay Sands' restaurants. Read more about Epicurean Market 2019 here.
When: 13 to 15 December 2019
Where: Sands Expo and Convention Centre, Hall A – C, Level 1, The Shoppes at Marina Bay Sands, 10 Bayfront Ave, Singapore 018956
Cost: S$49 for two-day tickets (click here for tickets and more information)
Exclusive Wine and Dine Experiences at Grand Hyatt
Relish in three nights of indulgence as Grand Hyatt Singapore presents its festive celebrations in conjunction with the world's best winemakers. Prepared by Executive Sous Chef Steffan Heerdt of Grand Hyatt Singapore, each night features a curated dinner paired with award-winning wines from acclaimed vineyards. Limited to 30 guests each, kicking off the festivities is Philippe Blanc of Chateau Beychevelle, a Bordeaux winery with a rich and long history shaped over three centuries of traditional winemaking. Diners can learn more about Pio Cesare, a multi-award-winning winery with prestigious awards across the world, together with fourth generation owner Pio Boffa.
Rounding off the experience is a dinner with Chateau Smith Haut Lafitte, one of the few Bordeaux vineyards that produces both red and white wines. The estate uses small-batch biodynamic farming methods to ensure their vineyards remain organic and self-sustainable, and will be represented by Directeur Commercial Ludovic Fradin.
When: 14, 26, 30 November 2019
Where: mezza9, Grand Hyatt Singapore, 10 Scotts Rd, Singapore 228211
Cost: From S$168++ (call +65 6416 7000 for enquiries and bookings)
Legacy Music Festival
What's a celebration without a party? This year sees the inaugural launch of the Legacy Music Festival, featuring seven of the top 100 international DJs and more than 10 local DJs, set on Singapore's island of fun, Sentosa. The event will be headlined by top international DJs Zedd, Don Diablo, Tiesto, and more across two days of partying. Legacy Music Festival will also see the biggest line-up of local DJs seen in a musical festival of this scale in Singapore, and you can expect favourites from the city-state's party scene to turn up the jam across the main and second stages throughout. The finalists in the Red Bull 3Style competition, the world's largest DJ competition, will also be given the chance to grace the stage and wow festival-goers with their amazing performances.
When: 6 and 7 December 2019
Where: Siloso Beach, Sentosa, Singapore
Cost: From S$130 onwards (click here for tickets and more information)
Island Lights
Sentosa's signature Island Lights returns this year with local and international artists coming together to transform and illuminate Sentosa Cove Village with resplendent light art and festive programming set to the backdrop of the marina. The festival kicks off with the spectacular Boat Light Parade, where berthed vessels will be decked out in colour lights and decorations. Immerse yourself in the 135m-long space flanked by unique light art installations themed around "Celebration", curated by design studio Space Objekt. Co-founder Tina Fung will also be among the local and international artists that will bring the typical two-dimensional mediums to life. The festive programming on weekends will feature fire twirlers, movie screenings, roving percussion performances and more, and it extends throughout the Christmas week as well.
When: 16 November to 31 December 2019
Where: Sentosa Cove Village, 1 Cove Avenue, Sentosa, Singapore 098537
Cost: Admission is free (does not include island admission, click here for more information)
The Atelier & Co.'s Christmas Market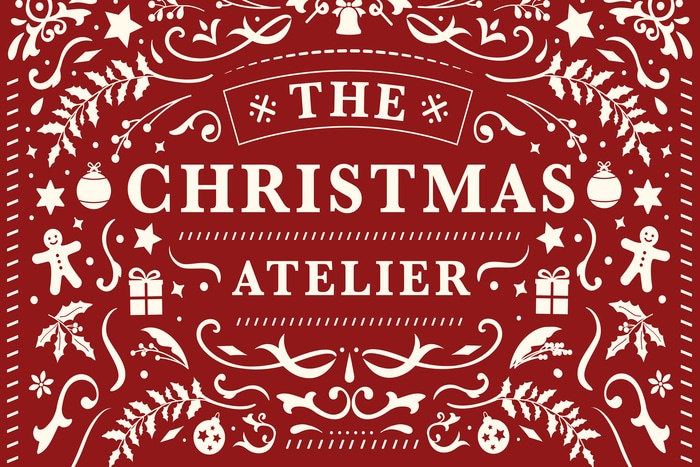 Spice up your festive gift-giving with The Atelier & Co.'s Christmas market, The Christmas Atelier. To get you in the mood, this special holiday market features a dazzling 12 ft. Christmas tree and a large floral Christmas arch to invoke the joy and jolliness of the season. The Atelier & Co. will be collaborating with 8 other local craftsmen and artisans, featuring an array of well-curated brands with products and spanning from beauty, fine wines, special delectables, and many more. Highlights include wonderful gift ideas from Janice Wong, The Floral Atelier, Bynd Artisan, Le Petit Society, Sunday Folks, Skin Inc., Carrie K., Da Paolo, and Taste of Tradition.
When: 30 November and 1 December 2019
Where: The Atelier & Co., Level 8 Delta House, 2 Alexandra Road, Singapore 159919
Cost: Admission is free (click here for more information)
Christmas Wonderland at Gardens by the Bay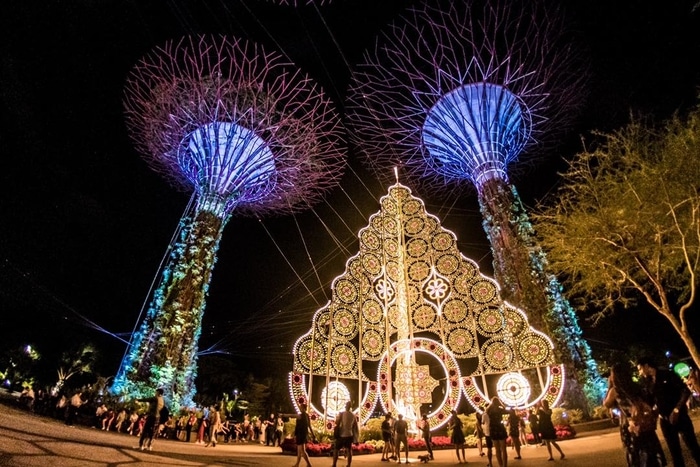 It's nearly impossible to have a white Christmas in Singapore, but don't let that sully the mood. Instead of the typical pine trees, let the futuristic Supertrees set the backdrop for a special festive celebration here in this sunny island with Christmas Wonderland, an annual festive event held at Gardens by the Bay that's back for its sixth edition. This year marks the debut of the Christmas Parade, featuring Santa, his elves, cheeky penguins, and snowmen on three beautifully decorated floats. Over 360,000 lightbulbs will illuminate the fairground in a breathtaking display of light sculptures and artwork. The Christmas Village will feature 24 charming European-style huts filled with the latest and greatest in festive crafts, grub, and refreshments. Experience a month-long celebration with friends and family in this festive playground that has wowed the hearts of many.
When: 29 November to 26 December 2019
Where: Gardens by the Bay, 18 Marina Gardens Drive, Singapore 018953
Cost: From S$6 onwards (click here for tickets and more information)
Winestone's Sustainable Christmas Fair

Held at the Mercure Singapore on Stevens, the annual Sustainable Christmas Fair shines a spotlight on small businesses, artisans, and social enterprises with a common goal: sustainable living. The fair is perfect for eco-conscious shoppers that value provenance through connections with the change-makers and artists who seek to tell a story in every piece on sale. Explore the various Southeast Asian brands that support fair trade and take this chance to shop an array of fair-trade organic produce and edible treats, statement fashion and jewellery, environmentally-friendly home decor, accessories, and much more, and make this gift-giving season a thoughtful and impactful one as we celebrate Christmas the sustainable way.
When: 7 and 8 December 2019
Where: Winestone, #01-09 Mercure Singapore on Stevens, 30 Stevens Road, Singapore 257840
Cost: Admission is free (click here for more information)
A Mindful Christmas Market!
Go green this Christmas with A Mindful Christmas Market, organised by the good folks at The Green Collective SG. With over 45 brands from zero waste to sustainable fashion, there's definitely a gift for everybody when you shop here. Take 10% off all organic superfood purchases with LVL, as well as the manuka skincare range from ManukaRX Singapore. Sample greek food from The Greek Kouzina and get the party started with wines from Havalina Wine. Bring your friends and family down and enjoy the spirit of Christmas without the guilt.
When: 23 and 24 November 2019
Where: The Green Collective SG, #02-18 Funan, 107 North Bridge Road, Singapore 179105
Cost: Admission is free (click here for more information)
Wheeler's Market – Festive Edition
The spirit of gift giving and festive atmosphere never ends with Wheeler's Market – Festive Edition. Pick up the perfect gift and baked goods from local crafters, entrepreneurs, and bakers, all while enjoying the festive melodies through live performances by the line up of talented musicians. You'll never know what you might find at Wheeler's!
When: 1 December 2019
Where: Wheeler's Estate, 2 Park Lane, Seletar Aerospace Park, Singapore 798386
Cost: Admission is free (click here for more information)
Top Image: Christmas Wonderland