Sustainability in Singapore: How To Party Like It's 2020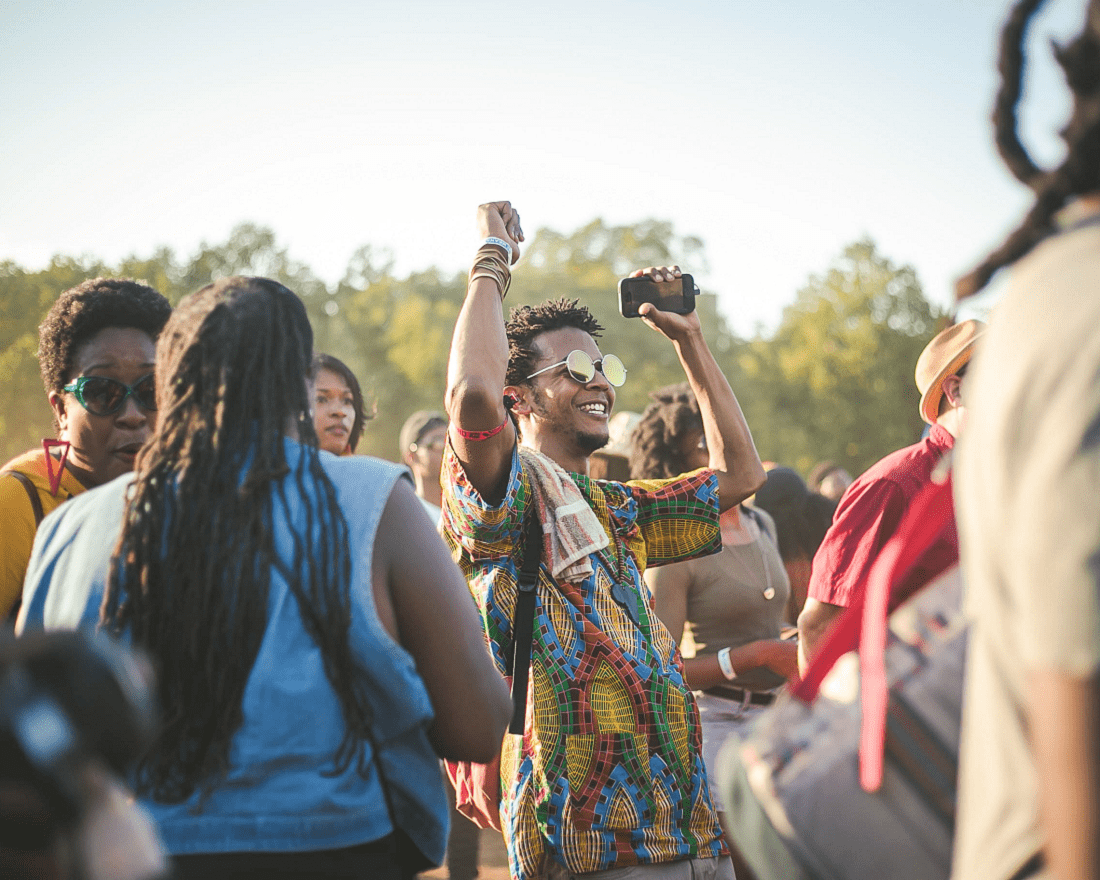 PUBLISHED November 15th, 2019 07:00 am | UPDATED May 18th, 2020 06:20 pm
From Thanksgiving to Christmas to New Years', there's no shortage of wild parties to rock your festive season right. But ones that won't leave a paper trail (literally) of damage to the environment? Not so much. Hindsight is 20/20, and so is the new year. The hangover you're nursing will go away with time, but the permanent trash-bomb of plastic the next party leaves behind won't. We won't police your right to welcome the new decade with a bang, but here's a guide on keeping the spirit alive – and your conscience in check.
Skip the Balloons, Baubles, and Single-Use Decor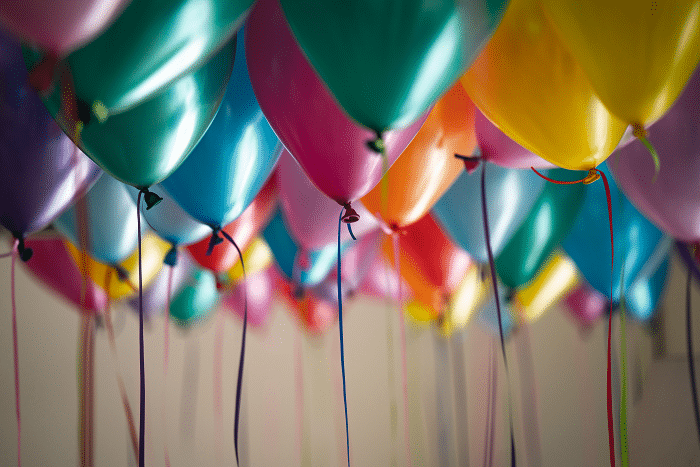 Save for the short-lived joy balloons give, these Technicoloured bags of death contribute even greater to the long-lasting damage to the environment. It goes without saying that most single-use, plastic-based decorations (like streamers and tinsel) pollute the earth both before and after production, and add to already exhausted landfills that seep into bodies of water. So try to steer clear from all of the above.
What to do: Try using 100% latex balloons – they still put a dent in green efforts, but do degrade over a (long) period of time. There are a great number of alternative ways to spruce up a space: go rustic with lanterns and natural items, whip out some scissors for quick cardboard buntings, or go full Pinterest with edible ornaments and fabric decor.
B.Y.O. Everything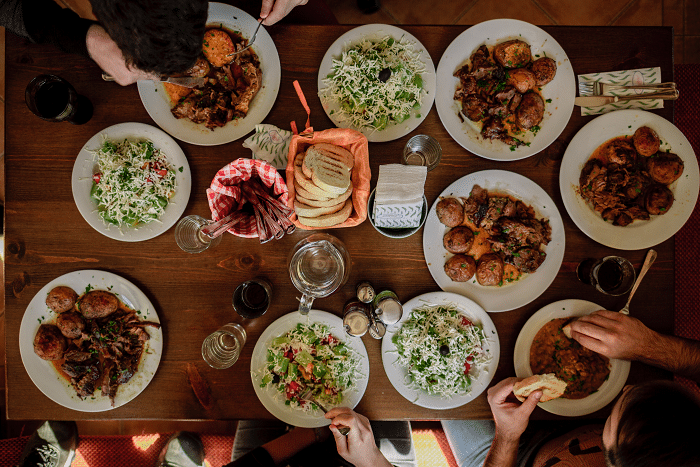 Don't just stop at beer. Tell guests that you're open for them to bring their own plates, cutlery, and cups. While convenient, the heavily-bleached wood fibres in paper plate production contribute significantly to chlorine-based pollution, and food residue also contaminates and lowers their chances of being recycled. Packet drinks do more harm than good, too – the aluminium foil lining means they can't be tossed in paper recycling bins either.
What to do: For sure, everyone has their own heirloom collection of Tupperwares at home. But you can also check out Eco U for eco-friendly disposable options, too.
Hold Off on the Wrapping Paper
Raise your hand if you've guilty of hoarding carefully-saved gift wrap, and now you're left with a cupboards filled with shame and old wrapping paper. That's because the practice of paper packaging is, hard as we try, by and large a single-use one.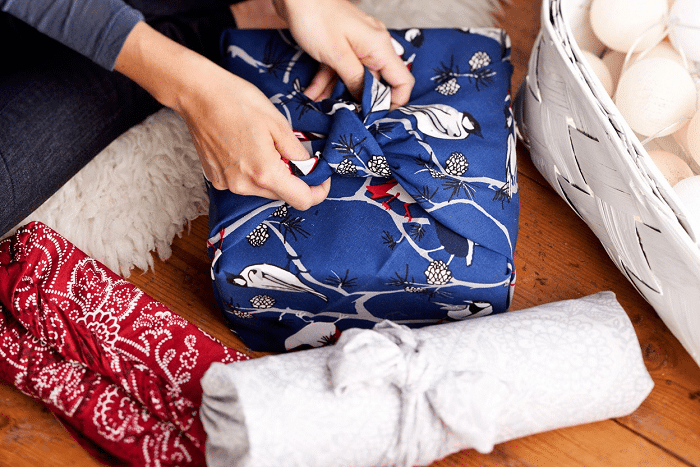 On top of burning through tonnes of paper a year, the many dyes, waxes, and plastics used in producing gift wrap makes it an outstanding use of resources, and once again, hardly recyclable. If you love the convenience of gift wrap, opt out of anything with a shiny foil finish or glitter, and go instead for more traditional paper or even brown paper packaging with twine for a rustic touch.
What to do: Wrapping gifts in cloth is nothing new – the Japanese have honed the art of Furoshiki since ancient times. It's easy, with no finicky bits of tape needed. There's the added perk of giving your loved one something they can actually save and reuse.
Get Sustainably Shiny
Bulk trash and landfills ruin ecosystems with massive pollution to the air and water, but microplastics are a whole new level of deadly. Most glitter products form microplastics when washed away, and are consumed by plankton, fish, and birds, often dying because of the build up in their systems.
Research has also found that PET, the plastic most glitter is made from, release chemicals that can disrupt human and animal hormones. And as it makes their way up the food chain, there's a wealth of research that supports findings that microplastics have already found their way into many human diets.
What to do:Local sparkle store Oh My Catrina! offers an array of biodegradeable glitter to help you stay sparkly and socially responsible.
Try Going Meatless
Agricultural practices that scurry to meet the demands on meat agitate pollution through the use of fossil fuels, effluent waste, and water and land consumption, and meat is considered one of the prime factors contributing to the current sixth mass extinction. Not to mention the amount of food waste we face over the holidays: On turkey alone, Americans throw out about USD$293 million each year.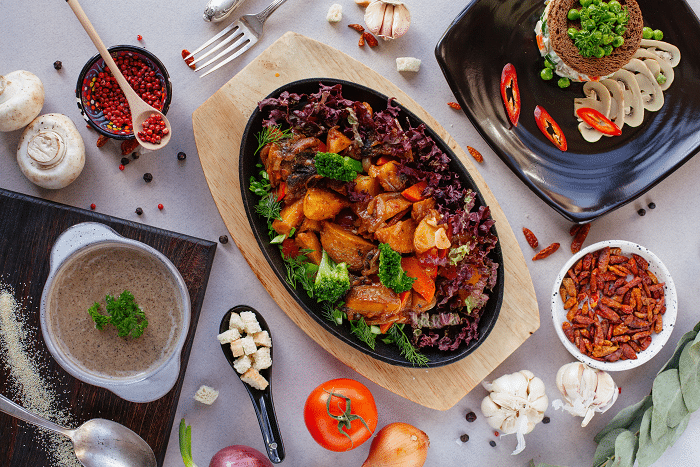 There was probably a time where Christmas and Thanksgiving meant more than just inhaling immeasurable amounts of food; calling for a year without ham or turkey in this day and age would be considered borderline blasphemy. But making changes to make your next feast a thoughtful one can have actionable impacts on helping the environment. Besides, we're still good on the pies.
What to do: If going full vegan will cause more meltdowns than you can bear to handle, consider switching out sides to greener alternatives, cut out overindulgent portions, and source local.
Top Image: Vonecia Carswell on Unsplash