Where to Get Your Chocolate Fix in Singapore: Choco-Centric Cafes and Artisanal Chocolate Brands to Know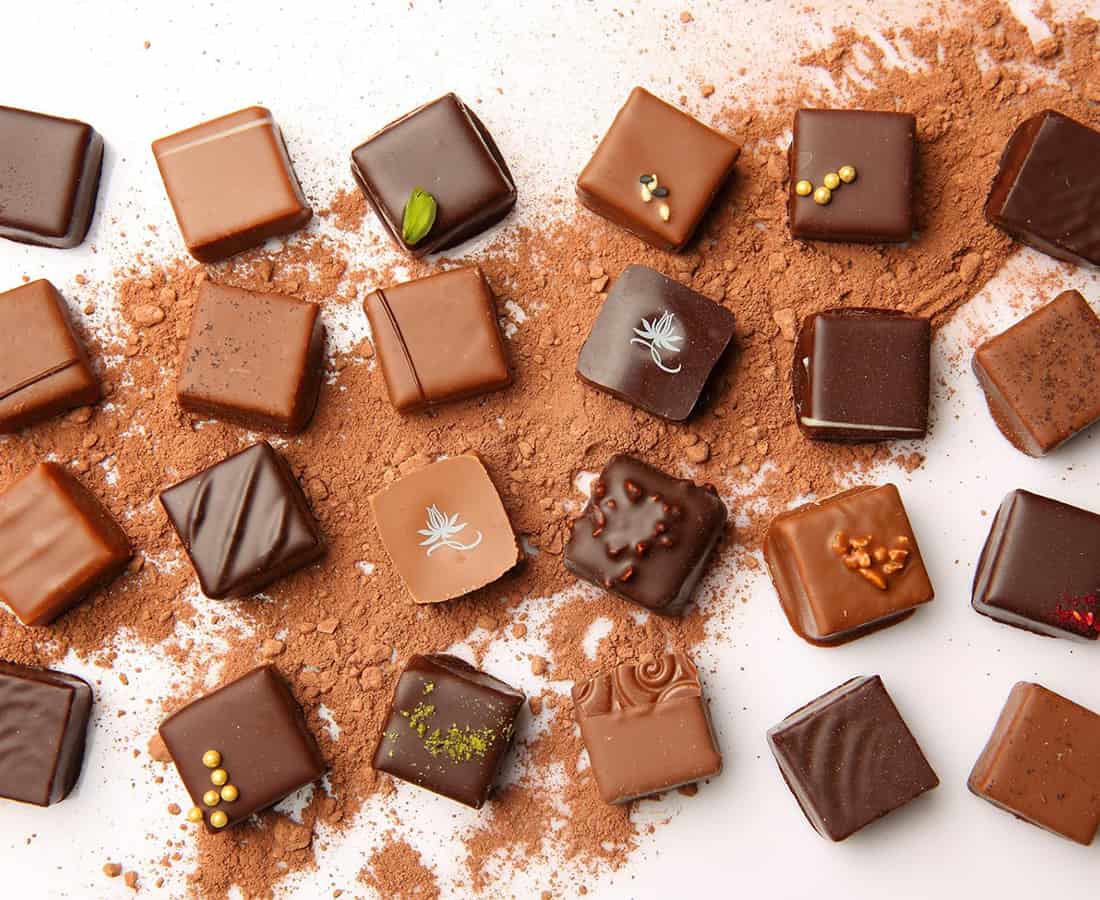 PUBLISHED July 7th, 2020 10:00 am | UPDATED August 7th, 2020 01:46 pm
Happy World Chocolate Day! Whether you're having afternoon tea or hankering after something sweet at night, chocolate is never far from being verbalised when thinking about desserts. With more chocolate-focused cafés and artisanal chocolate brands joining the fray with delivery to your doorstep in Singapore, chocoholics in this country are truly spoilt for choice. Here's where to get your cacao fix:
Marou Chocolate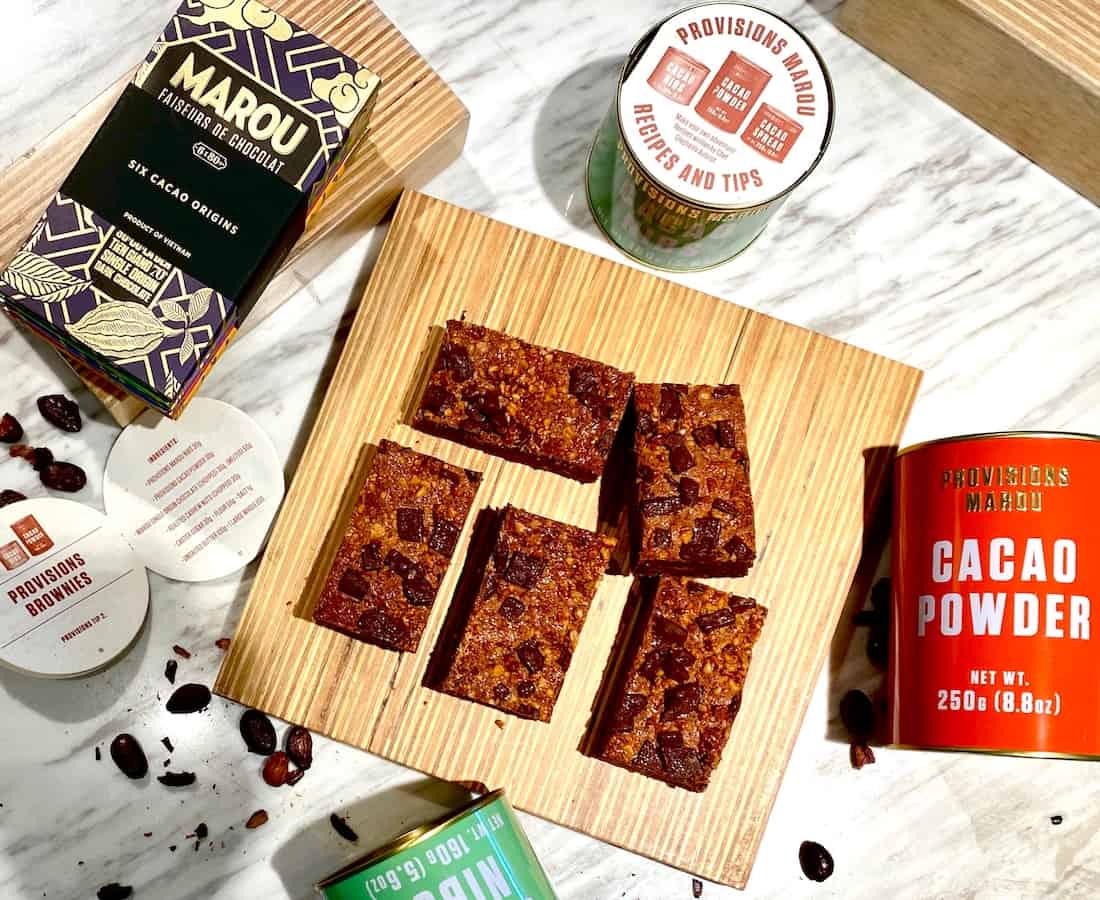 For a truly sustainable and transparent bean-to-bar experience, it has to be Marou Chocolate. Using 100% Vietnamese ingredients and wholly made in the land of the blue dragon, Marou actually publishes a cacao accountability report so consumers can find out how much their cacao farmers are paid. Free of soy, gluten, nut, and dairy, flavoured bars include kumquat, coconut, and ginger & lime. Dark chocolate lovers, however, will love their single origin series, such as the 70% Tien Giang with notes of cinnamon and honey, and the 74% Lam Dong bearing hints of raisins and coffee.
Shop Marou Chocolate at Little Farms, which also retails a great selection of high quality chocolates online and across their four outlets islandwide.
Fossa Chocolate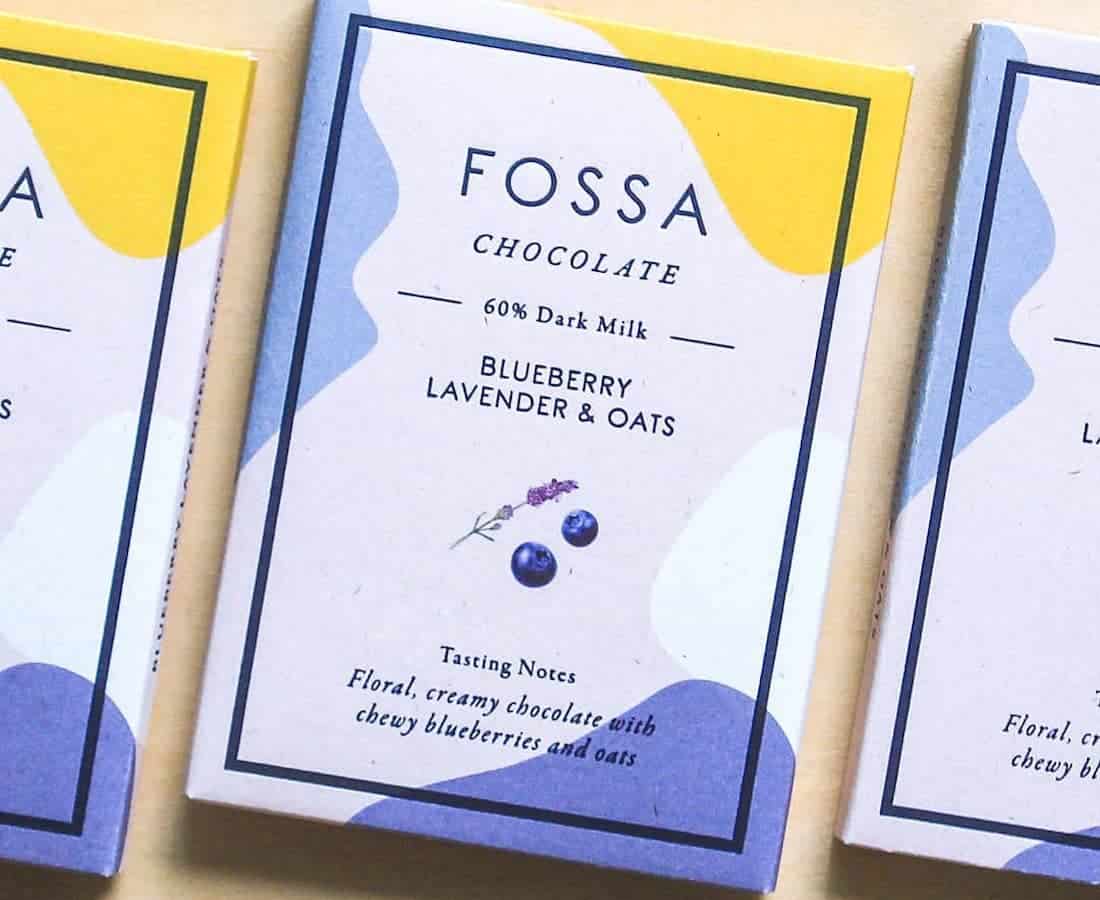 Priding itself on being Singapore's first and award-winning artisanal bean-to-bar craft chocolate maker, Fossa Chocolate ensures nothing but the best reaches our hands. From cracking the cacao beans to individually packaging them, everything is carefully done at their workshop in Singapore. Apart from their unconventional and daring favourites like Shrimp & Bonito Dark Chocolate and Salted Egg Cereal Blond Chocolate (both S$12), they've launched a floral and creamy lavender-scented Blueberry Lavender & Oats (S$12) flavour made with Harana 60% Dark Milk Chocolate to mark World Chocolate Day this year.
Shop Fossa Chocolate online here.
Böhnchen & Co.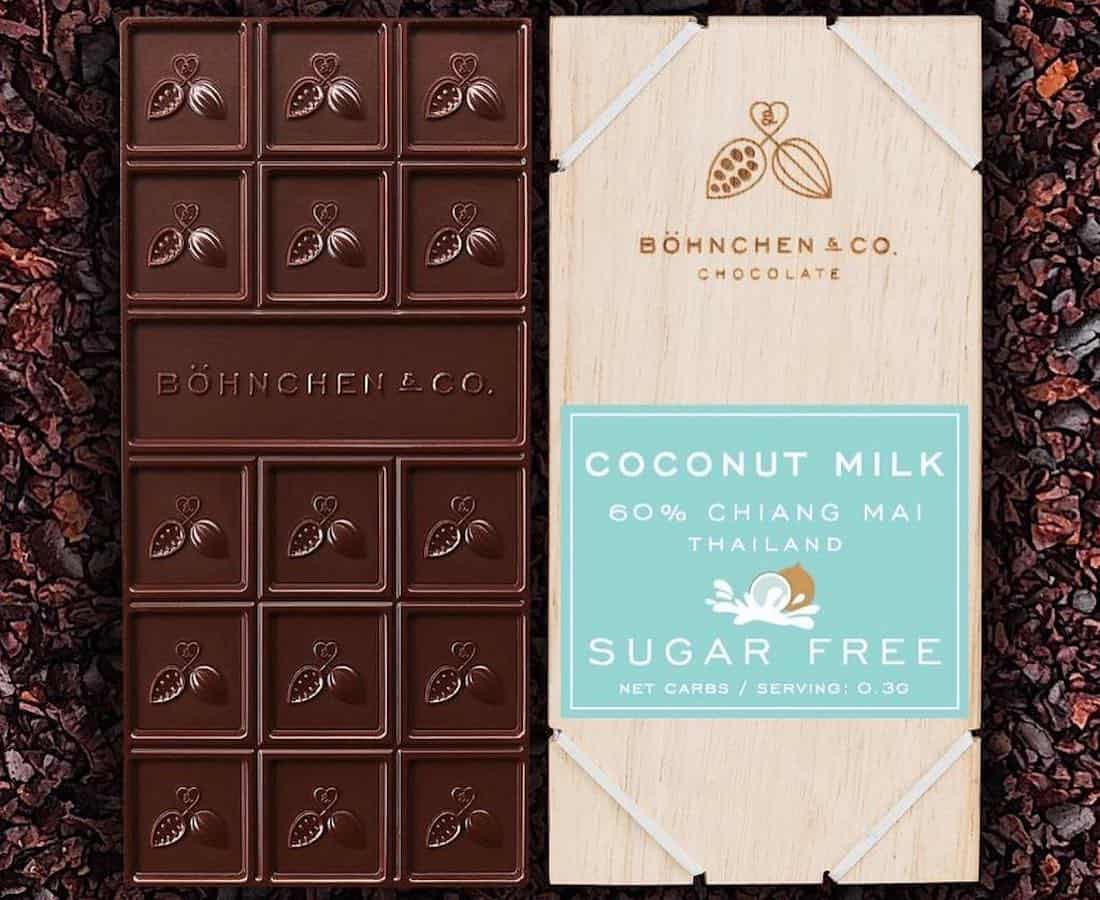 Chocolate is often seen as a sinful indulgence, but Bangkok-based craft chocolate maker Böhnchen & Co. makes good on the term "guilt-free treats" when you feel like you've had one square when you've really eaten half the bar (yep, speaking from personal experience here). Crafted from organic cacao and grass fed milk, Bohnchen's scrumptious bars are keto-friendly and sugar-free. There are even vegan alternatives that use coconut milk, like the Chiang Mai 60% (S$12). Sink your teeth into other tasty varieties including the Pink Raspberry Chocolate (S$12) with crunchy organic raspberries and Uji Matcha (S$12).
Shop Bohnchen & Co.'s products online at Seriously Keto.
Janice Wong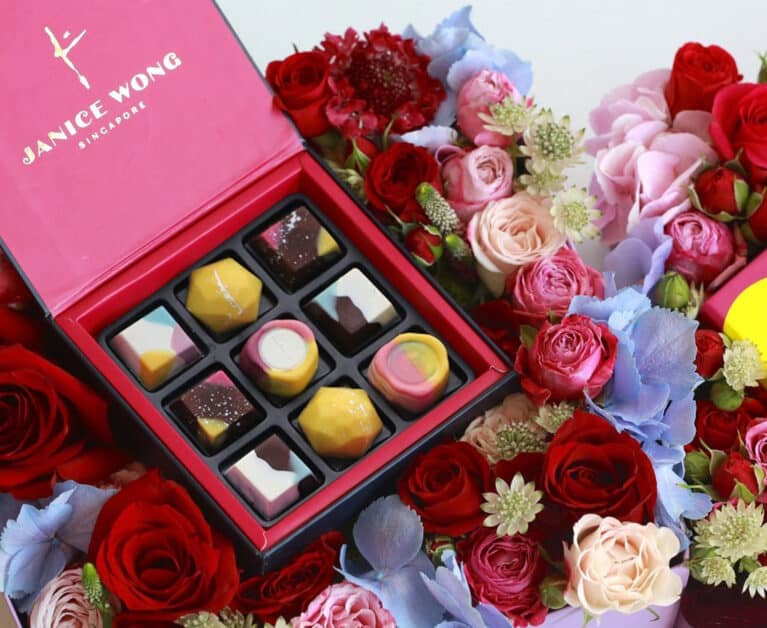 Besides her gorgeously plated desserts at 2am:dessertbar, Singapore's queen of desserts is also known for her eponymous confectionery brand, Janice Wong. Her online shop offers a variety of chocolate-based sweets. Her visually stunning Bonbons (available in boxes of 5, 9, 16, 25 starting from S$18.70) are encased by a delicate chocolate shell that break to reveal a luscious cream filling in unique flavours like Yuzu, Caramel Popcorn and even local-inspired savoury varieties like BBQ Bakkwa Chicken Praline Poprocks.
Don't forget to check out Janice Wong's special collaboration with Jigger & Pony, (box of 5 for S$28) that showcases boozy bonbons like Cinnamon Havana Rum and Whisky Orange.
Shop Janice Wong online here. 
AnjaliChocolat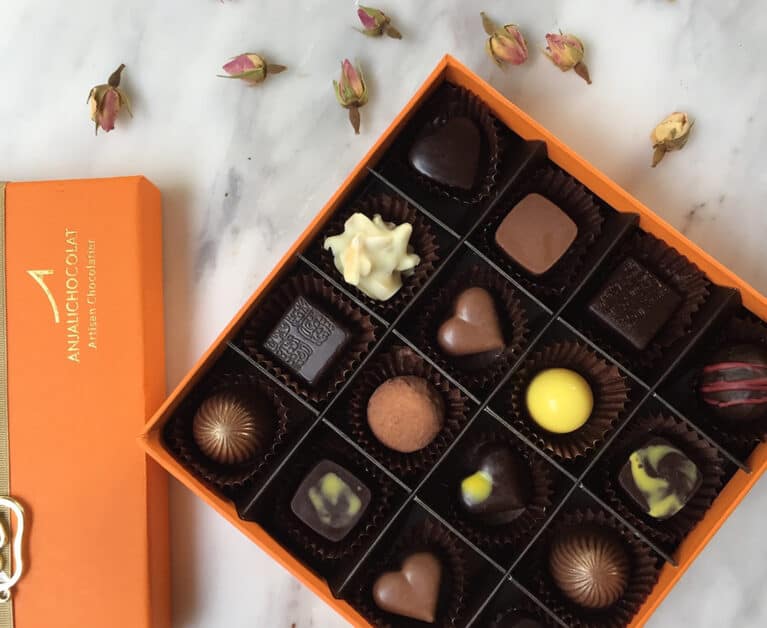 Chocolatier Anjali Gupta has brought local flair to her gourmet chocolates at AnjaliChocolat. Part of her Singapore Lah Collection (S$15 for 4 pieces, S$35 for 9 pieces, S$60 for 16 pieces), these decadent bites come in an array of familiar flavours like Kaya Toast Pandan, Teh Tarik, Gula Melaka, Chinese 5 Spice and more. All her chocolate products are handmade from the finest ingredients such as Belgian couverture, fresh cream, butter, whole spices and fruit puree – so expect nothing less than pure luxury.
AnjaliChocolat is located at #02-K4 Tanglin Mall, 163 Tanglin Rd, Singapore 247933, p.+65 6509 6800. Open Tue-Sun 10am – 6pm. Also available for purchase online.
Lemuel Chocolate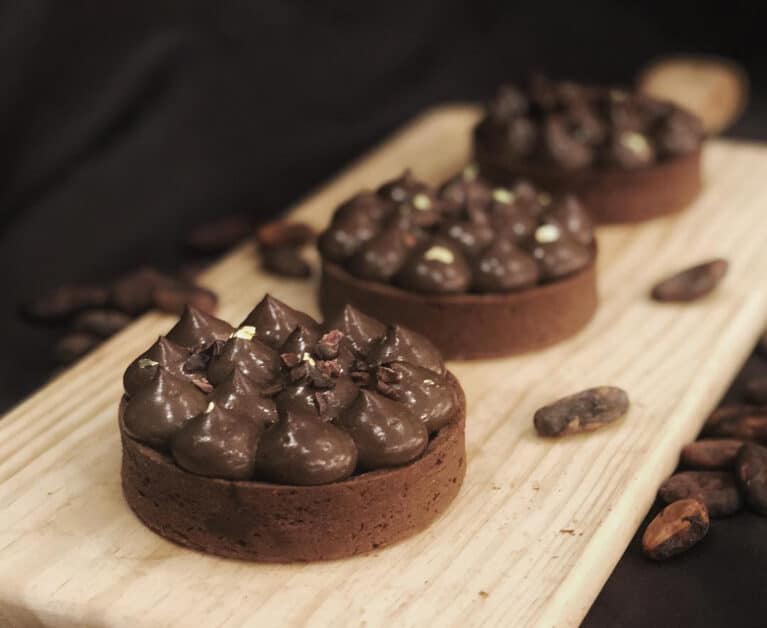 Helmed by expert chocolatier Ronald Ng, sustainability and quality take precedence at Lemuel Chocolate. Their Single-Origin Chocolate Bars (from S$12) are the result of a meticulous process that involves ethically-sourcing the finest cacao beans from regions like Peru, Venezuela and Guatemala. At their Star Vista boutique, relish their delectable hand-painted bonbons, as well as decadent baked goods like the Liquid Gold Tart (S$8) comprising 72% dark ganache with sea salt caramel.
Lemuel Chocolate is located at 1 Vista Exchange Green, #B1-31 THE STAR VISTA, Singapore 138617, p.+65 9424 0050. Open 10am – 9pm daily. Shop for their offerings online on their website.
Obsessive Chocolat Desire (OCD) Cafe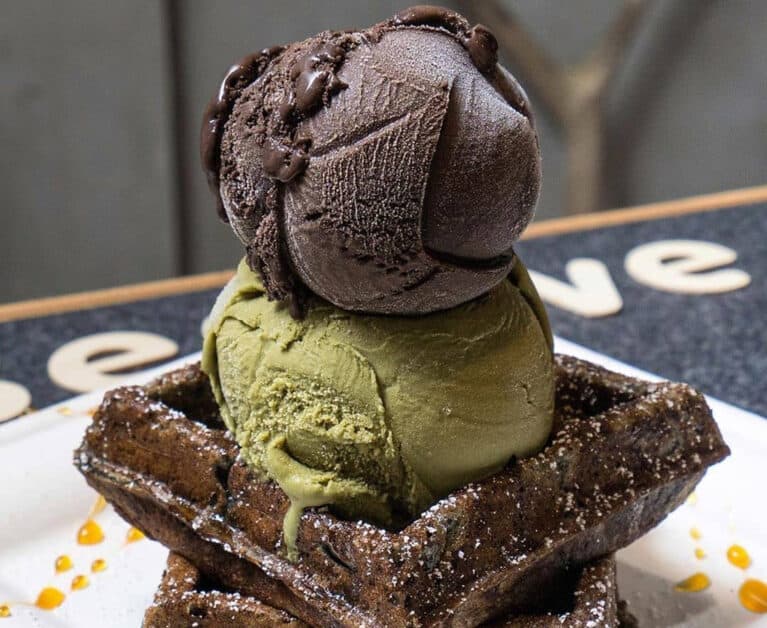 Started by and for chocolate aficionados, OCD Cafe is the answer to all of your chocolate obsessions. Housed within a residential estate in Ang Mo Kio, this cosy cafe specialises in freshly churned chocolate ice cream. There are four frosty delights made from cacao of different origins: Africa 85% Dark Choc, Belgium 60% Dark Choc, Ecuador 40% Milk Choc and Madagascar 33% Milk Choc. For an extra indulgent treat get the rich creamy scoops piled up on a warm and crispy waffle. Alternatively, soothe your soul with their steamy Signature Hot Chocolat or fudgy Gateau au Chocolat.
OCD Cafe is located at 529 Ang Mo Kio Ave 10, #01-2353, Singapore 560529. Open Mon-Thu 12pm – 10pm, Fri-Sat 12pm – 12am and Sun 2pm – 10pm.
Laurent's Café and Chocolate Bar 
Laurent's Café and Chocolate Bar, by the unmistakable Laurent Bernard of the eponymous French chocolatier, is where you'll find some of the most magnificent chocolate soufflés and black forest cakes in the country. But what stands out most amidst the plethora of sensual, chocolatey treats is – quite unexpectedly – the café's Chocolat a l'ancienne (S$9). Smooth and intense, but never cloying, this hot chocolate is unlike most others that you'll find in Singapore. Rather, with a sip of this traditional French hot chocolate ganache and fresh milk combination, you'll find yourself being transported, instantly, into a comforting, rose-tinted vision of Paris.
Laurent's Café and Chocolate Bar is located at The Pier at Robertson Quay, 80 Mohamed Sultan Rd, #01-11, Singapore 239013, p. +65 6235 9007. Open Tue 2pm – 10pm, Wed-Thu 11.59am – 10pm, Fri-Sat 12pm – 11.30pm, Sun 10am – 10pm. Shop online here.
The Dark Gallery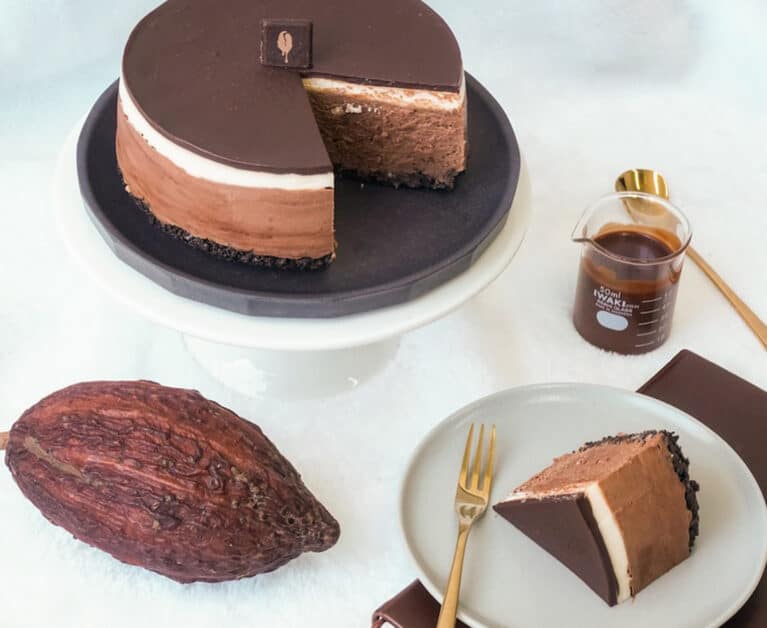 Focuses primarily on showcasing dark chocolate of the richest and most luscious sort, look forward to Dark Gallery's various single-origin dessert and ice cream platters. Dig into the 64% Madagascar Chocolate Ice cream Sundae (S$9.50) if you're craving something creamy, but if you're looking for something more exotic, why not try the fruity 70% Tanzania Chocolate version? The latter is, we dare say, unlike any other ice cream you've ever tasted, and is just about as surprising as it is delicious. The café also serves up their signature blends in milk and white chocolate variations as well, if you prefer something sweeter.
The Dark Gallery has various outlets. Check out their list of outlets here. Open daily 11am – 10pm.
Nine Thirty Chocolate Café and Bistro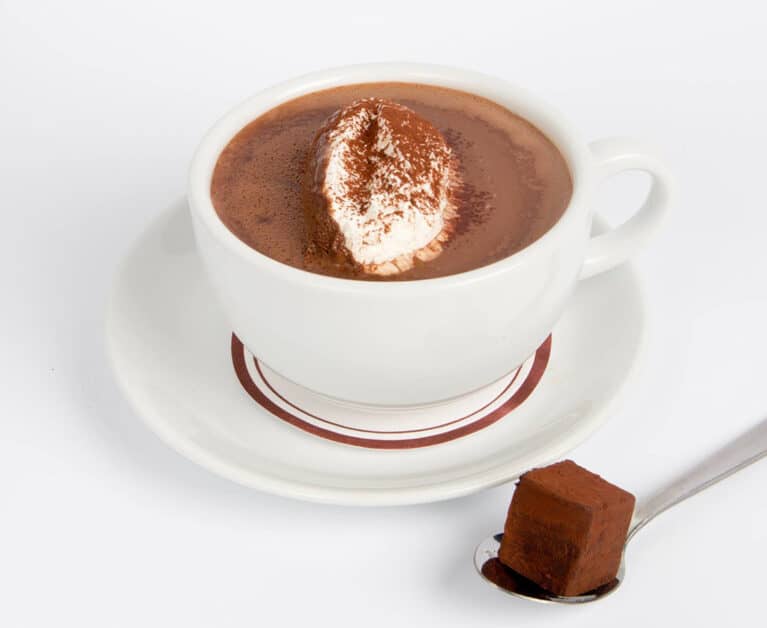 Whilst Nine Thirty may not sound all that familiar to you, the name 'Awfully Chocolate' certainly will. The flagship Awfully Chocolate store in Singapore, this café serves brunch fare alongside its parent brand's chocolate confectionaries. As expected, their cakes are soft and appetizing, and their pastries exceptionally delectable. Most notable of all, however, is a Nine Thirty exclusive, the Dark Chocolate S'more (S$10). Consisting of a chocolate-filled marshmallow toasted to perfection, each bite introduces to you a warm and gooey mix of sugar and chocolate.

Nine Thirty Chocolate Café and Bistro is located at 131 East Coast Rd, Singapore 428816, p. +65 6345 2190. Open daily 9am – 10pm.
Top Image: Laurent Bernard