Wine Lovers: Buy Wine Online in Singapore at These Wine Delivery Services and Stores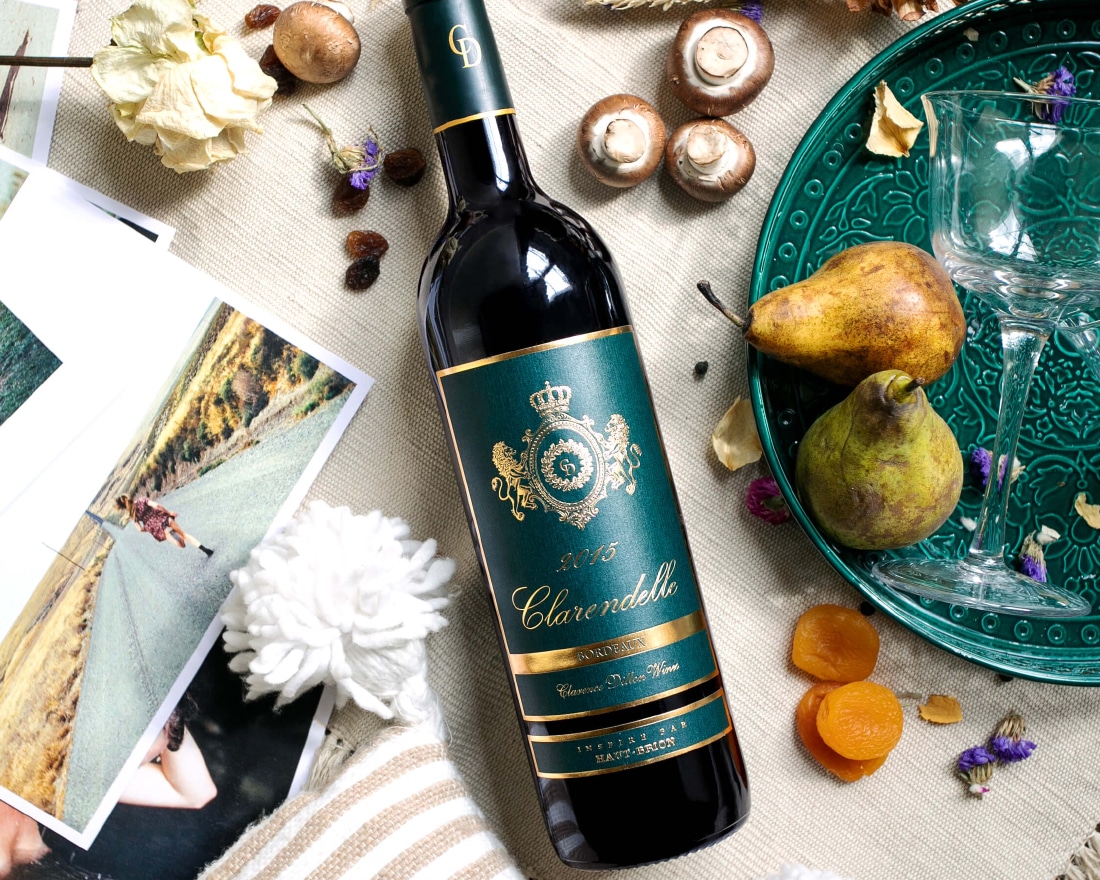 PUBLISHED October 3rd, 2019 04:00 pm | UPDATED May 18th, 2020 08:35 pm
Buying wine in Singapore can be likened to navigating a minefield, with a huge variety of labels and vintages. Visiting a bottle shop and spending time figuring out which wine suits the occasion can be intimidating, and potentially even hazardous. Luckily, with the rise of e-commerce, buying wines is as easy as a click away, and from the comfort of your desk. What's more, most online wine retailers offer guides and reviews so you'll know what to expect when the bottle of wine arrives at your doorstep. So, save the hassle and skip the queue with some of Singapore's best places to buy wine online below!
Crystal Wines
With over two decades of commitment to providing the best quality wines, this fine wine merchant is a trusted name among private wine enthusiasts and casual drinkers alike. The 1,000 square feet store at Valley Point might be a popular spot for their built-in wine cellar and lifestyle corner, but their online shop offers the same impressive portfolio of prestigious producers from France, Chile, Argentina, and more – including Acaibo, Chateau Pichon Baron, and Greywacke. You'll also find specially-curated Wines of the Month and Bin End Wines – excellent bottles that are usually costly, at up to 50 percent off! Think labels like Clarendelle St Emilion Rouge 2015, Pavillon Poyferre 2015, and Talenti Brunello Di Montalcino 2014.
Shop Crystal Wines online here or at #01-03 Valley Point, 491 River Valley Rd, Singapore 248371, p. +65 6737 3540. 
Vinomofo
At Vinomofo, their philosophy is simple – they only sell wines that they love. They believe that good wines have the ability to connect people. Specialising in the premium and super-premium end of the market, the Vinomofo team scours the globe and taste every single wine before selling it on the site. This means that you'll only be buying the best wine in the market. And because they source directly from the winemaker, the best price is passed on to you. Some notable picks include the AR Lenoble Chouilly Grand Cru Blanc de Blanc and the Domaine Du Bon Reméde Grange Delay 2017.
Shop Vinomofo online here.
Ewineasia
Alfa International's online platform Ewineasia has been a mainstay in the industry for 15 years, targeting both companies and individuals who are keen on wines from both the Old and New World. Carefully selected winemakers work hand in hand with the team to bring you the best of individual terroirs. Their well-balanced portfolio of wines and champagnes means that you'll be spoilt for choice when it comes to picking the right wine for the occasion. What's more, Ewineasia has recently acquired its own Bonded Warehouse that's fully equipped with a chilled warehouse facility in wine cellarage for all your wine storage needs.
What's more, Ewineasia will be hosting their annual 'Wine Discovery Weekend 2019' this Saturday, 5 October 2019, featuring over 100 artisanal and top quality wines, as well as wine masterclasses. Stand a chance to win a VINTEC 40 bottle wine chiller when you attend the masterclasses, and get S$200 off CSW FWS wine certification courses and a chance to win S$50 dining vouchers from The White Rabbit when you spend S$200 or more on wines.
Shop Ewineasia online here.
The Straits Wine Company
One of Southeast Asia's leading wine importer, retailer, and distributor, The Straits Wine Company stocks an extensive range of wines from around the world, including exotic regions such as India, Lebanon, Croatia. Established in 2006, The Straits Wine Company focuses on boutique and artisanal wineries, and their online store makes wine shopping a breeze. Whether you're a beginner or a connoisseur, their online store allows you to explore and discover new wines effortlessly, with information about the wine region, grape variety, tasting notes, and stories about the winemakers available at your fingertips.
The Straits Wine Company also has eight physical retail locations in Singapore and an extensive event calendar that includes the upcoming Singapore Wine Fiesta. Happening from 4 to 6 October at Grand Hyatt Singapore, taste over 200 labels from across the globe paired with curated gourmet food!
Shop The Straits Wine Company online here.
Cellarbration
Since its launch in 2012, Cellarbration has pride itself as a one-stop beverage solution that caters to all your liquor needs. With its large collection of wines, spirits, and beers, you'll be spoilt for choice when it comes to picking out what to drink next. It's become a leading player in the ever-growing private liquor consumption sector, and is also your go-to beverage solution for all celebratory & corporate needs, whether it's your next house party, corporate event, or personalised wedding packages.
Cellarbration's intuitive website lets you sort and narrow down wines by type, country, and varietal, making the shopping process much easier and streamlined. By signing up and maintaining a free profile as a Cellarbration Member, you'll be entitled to 10% off most products and receive monthly updates on promotions and masterclasses.
Check out Cellarbration's extensive range of wine, spirits and beers here.
Wine Masons
Wine Masons elevates your wine tasting experience to the next level with its monthly subscription boxes, bringing you exclusive and artisanal wines sourced from small, quality producers that are often overlooked or have no means of reaching out to mainstream consumers. Choose from an option of three, six, or twelve bottles, together with the type(s) of wine that you'll want, and they'll do the rest. For those with a more discerning palate, Wine Masons has a premium selection, and the current rotation sees two bottles of the small-batch Dabble Brook Row 8 Shiraz 2013 going for S$199. Released in 2015, the Dabble Brook Row 8 Shiraz 2013 is a single vineyard, single row, and single barrel wine aged in 100% old French oak for 20 months.
To subscribe to Wine Masons, click here.
Underground Wines
The friendly folks at Underground Wines believe that a good drink in Singapore doesn't need to break the bank, and thus they have taken a lot of pride in their simple and honest pricing model. Delivery comes from a central location, keeping overheads low while being cost efficient as compared to a physical store, allowing them to pass on the savings to you. By focusing on family owned and run vineyards, they've developed a niche for carrying wines that taste great yet are affordable. With wines and customers making up the core of the business, Underground Wines is here for all your wine needs, including party planning and glassware rentals, and they frequently do private and corporate tasting sessions, gift orders, and supply weddings too.
Shop Underground Wines online here.
Pop Up Wine
Run by Singapore-based Australian couple David and Isadora, Pop Up Wine offers more than 200 award-winning wines of unquestionable value. Many hail from Australia and New Zealand, but you'll be able to see some special finds from France, Italy, Argentina, and the United States. Pop Up Wine's wines are rated by trusted critics and handpicked by David himself, so even before having your first glass, you know you'll be sipping quality. Pop Up Wines also has a price matching system, so if you should find a wine cheaper elsewhere in Singapore and you can buy by the bottle and have it delivered the same day, Pop Up Wines will be happy to match the price.
Shop Pop Up Wines online here.
Top Image: Crystal Wines