10 Things To Do When You Stay at D'Resort @ Downtown East
PUBLISHED November 25th, 2015 04:00 am | UPDATED March 27th, 2016 02:02 pm
Since its inception in 1986, Downtown East has been a family enclave of sorts for many Singaporeans, especially with the amount of quality bonding time people spend together during BBQ sessions and Pasir Ris beach outings. But with the first phase of a 5-year development plan done and dusted, the new D'Resort @ Downtown East has loads to offer to everyone.
We give you the lowdown on 10 awesome things to do when you have a staycation at D'Resort:
The Staycation Itself
Tucked away in the lush greenery of Pasir Ris Park's teeming foliage, the newly minted D'Resort is the penultimate destination for staycation-hungry Singaporeans. On top of the mantle of being Singapore's first nature-inspired resort with an integrated waterpark, the mammoth space is bestowed with 387 thoughtfully-designed rooms, spacious BBQ pits, a killer view of the surrounding nature, and a (soon to be) built link with Wild Wild Wet. As I retired to the bed to unwind for the day, the in-room cable TV was a real plus point with a selection of movie channels for me to choose from. I snugged up to cosy quilts and lustrous pillows, and had a really relaxing sleep. Thankfully, my Rainforest Executive room came with a Nespresso machine. Otherwise I wouldn't have been able to get the day started the next morning. The new resort is a definite upgrade on Downtown East's previous offerings. Thumbs up NTUC Club!
Have a Splashin' Good Time at Wild Wild Wet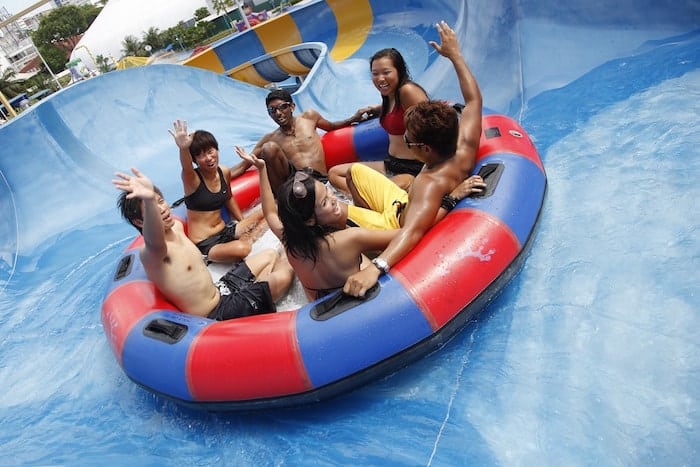 As one of TripAdvisor's Top 10 Waterparks in Asia 2015, visitors can have their fill of waterpark adventure at Wild Wild Wet's hair-raising rides such as the exhilarating Ular-Lah; South East Asia's first ever raft slide, or the gripping Slide Up; where thrill seekers plummet from a four-storey ramp and glide in the opposite direction. If the tots are too young for these fast rides, they can splash around in the Shiok River or play around classic waterpark fixtures at the Professor's Playground. New rides will be added to the waterpark in the upcoming months so look out for them!
Get in Touch with Nature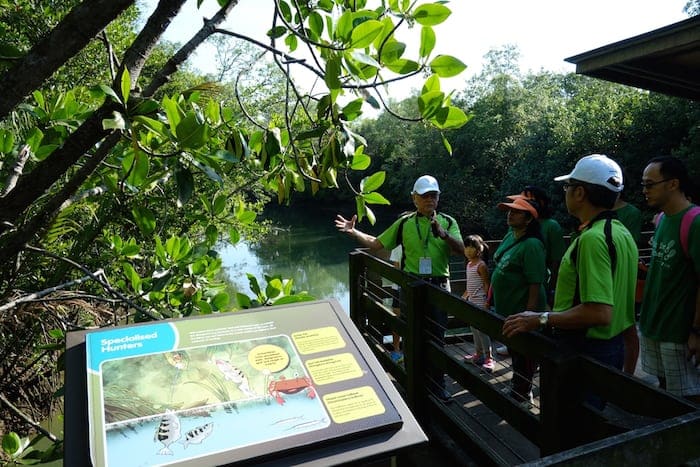 With multiple trails and a Mangrove Boardwalk, visitors can explore the beauty of the mangrove forest and get close to its inhabitants. It brings you right through the dense mangrove forest for a closer look at the plants and animals of the back mangroves. These include mud crabs, mudskippers and mangrove trees such as Rhizophora and Bruguiera.
Here's the fun part: D'Resort organizes Mangrove Tours for its guests, guided by NTUC Club's very own U Live members. U Live is a community engagement program for active agers 55 years old and above. These energetic active agers are trained and have a passion to share what they know about the surrounding mangrove, which is one of the gems of Pasir Ris Park with its diverse flora and fauna life.
The mangrove tours happen on the last Saturday of every month, although there is a 'Trivia edition' planned for 28 November.
Apart from the Mangrove Tours, D'Resort also plans out other activities for its guests throughout the month, and you can find the updated activities here.
Look Ma, Herons!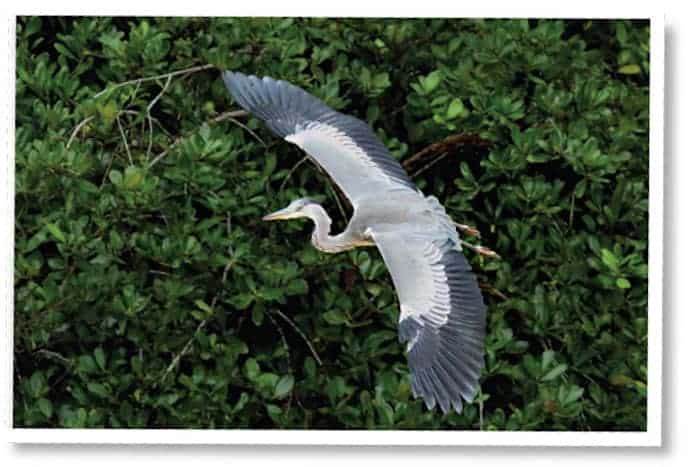 Documented by NTUC U Live with the support of Nature Society of Singapore (NSS) Bird Group. Photo: Alvin Seng
Grey Herons are said to be particular on their choice of nesting site. Yet, perched majestically on towering treetops, herons are a species of long-legged freshwater and coastal birds that have made their home in the bristling forests of Pasir Ris Park. For all guests who will be staying in the Rainforest category rooms like I did, head on over to the Sky Garden at Level 4 of the Rainforest block and watch these winged wonders sail from tree to tree and observe how they operate in their natural surroundings. For more information on nature-inspired engagement around Pasir Ris Park, please visit the I Counter at the Lobby.
Take A Stroll into the Sunset
The best moments lie in the little moments. Blessed with 70 hectares of land space from Pasir Ris Road to Jalan Loyang Besar, Pasir Ris Park is undoubtedly one of the largest nature parks in Singapore. With the proximity of D'Resort to Pasir Ris park, you'd get to top off a romantic getaway with a slow walk at dusk along the coastal line. Be it with family, friends or significant other, catching the sunset never fails to invigorate the soul..
Food, Glorious Food!
As with any multiplex entertainment district, there is a myriad of dining options available for visitors. Restaurants like Hei Sushi, Fat Fish Steamboat, and Ocean Seafood Chinese and Thai Kitchen are ideal choices for having an Asian meal, while diners can also get western dishes from places like The Coffee Bean & Tea Leaf and dessert at Swensens. A fusion of Western and Asian cuisine can also be found at the in-house eatery of D'Resort, White Tangerine Café.
Strike at Orchid Bowl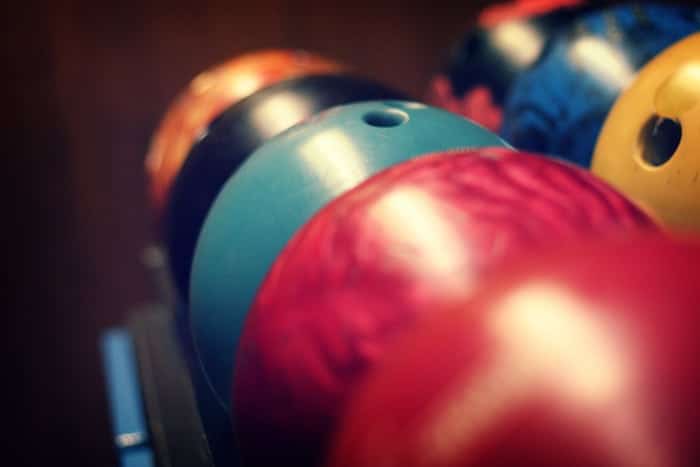 Whether you're a seasoned pro or an amateur looking to kickstart a hobby, there's no better place to get the ball rolling than at Orchid Bowl. With a total of 5 centres and 140 lanes across the city, Orchid Bowl is by far the largest bowling operator in Singapore, and true advocates of the sport. Enjoy the day with family or friends at the Downtown East outlet, where bowling the perfect strike can quite make your day.
Catch the Latest Blockbusters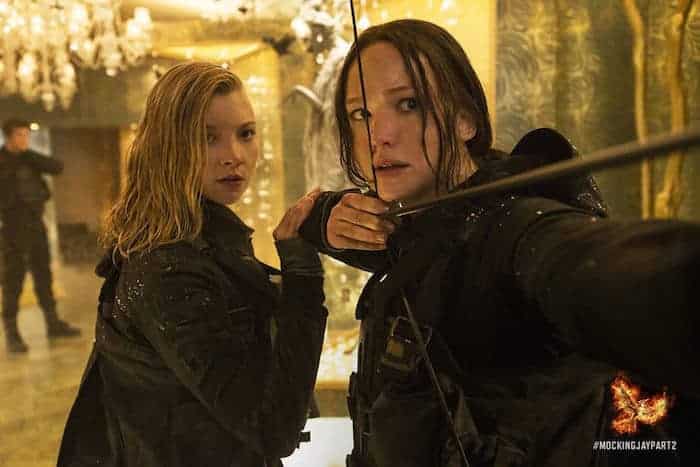 Making us scream, laugh, and cry; inspiring us and providing a talking point, the big screen is proof that everyone loves a good story. With comfortable state-of-the-art facilities and a constantly updated movie list, customers will be able to enjoy the hottest flicks and latest blockbusters at Downtown East's Cathay Cineplex theatre.
Laser Tag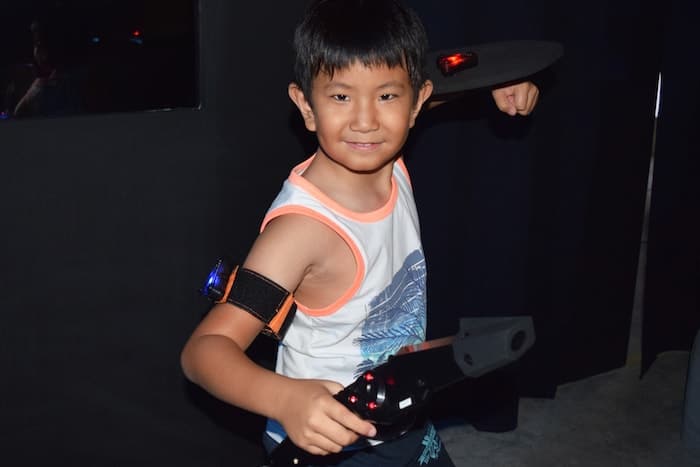 TAG TEAM @Downtown East is the second and latest outlet from TAG TEAM. TAG TEAM currently runs TAG TEAM @ECP Parkland, Singapore's largest indoor laser tag arena. Besides offering laser tag at the Downtown East outlet, it also features Reza Sword, the world's first and only laser tag sword. The Reza Sword works like a laser tag gun, but instead of just shooting, you can now slash, slice and even stab your opponents with the Reza Sword. It can be an individual or team activity where participants score points by shooting or slicing infrared-sensitive targets with the Reza Sword. Like laser tag, it uses the infrared technology used in remote controls, making it a safe and harmless game suitable for all ages. It is pain-free and mess-free!
BBQ Your Way to a Sumptuous Dinner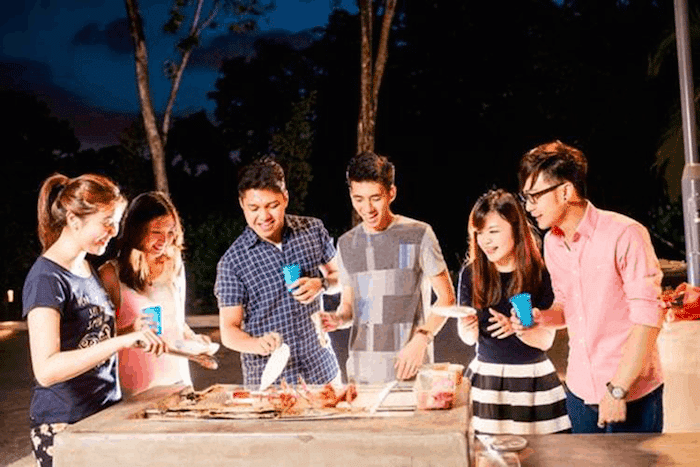 Who can forget the days where we organised BBQ class gatherings. I didn't get to relive old-school BBQ-ing memories because I was staying in the Rainforest block, but to all of you who are going to stay at rooms other than those in the Rainforest category, lucky you! The BBQ pits are now bigger and better, with ample sitting area and a sink! There is also a Cheers convenience store located at D'Resort itself, making purchases of last minute BBQ supplies, super easy! A heads up though; the pits are really popular and are subject to availability. So make sure to check the BBQ pit availabilities when booking your room online!
The Verdict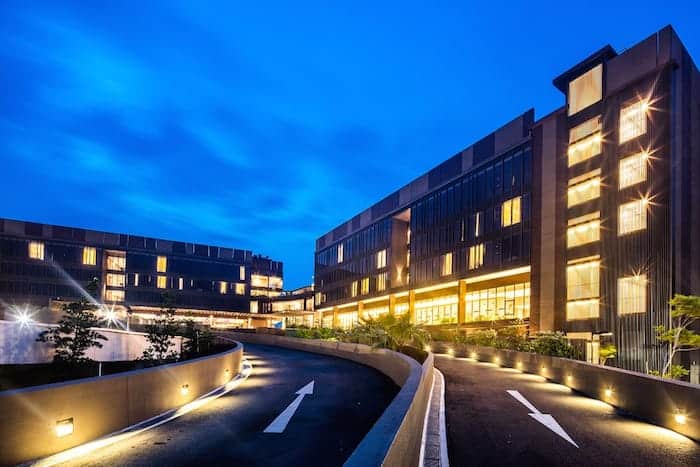 I had an excellent staycation at NTUC Club's D'Resort @ Downtown East. The new resort space makes for a nice escape from the hustle and bustle of the city, and I really love the spacious and luxurious rooms. If you're looking for a one-stop staycation where you can rest, shop, dine and have a ball of a time at a waterpark, D'Resort @ Downtown East should be one of your top choices to consider.