A Guide to Cat Care Groups in Singapore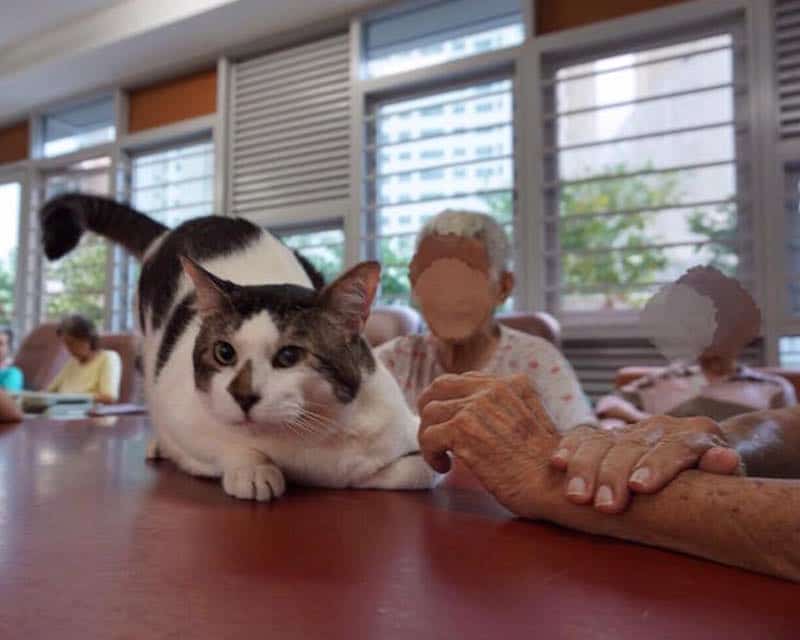 PUBLISHED February 1st, 2016 01:00 am | UPDATED June 4th, 2020 08:12 pm
Fact: Cats rule the Internet.
Another fact: Cats also rule the streets of our fair city of Singapore.
Ever wondered how you can accrue more karma with these kitties? Here's a quick rundown on a few of the cat care groups in Singapore who have a paw in the door, with a special introduction to one of our special new partners, the Love Kuching Project.
Love Kuching Project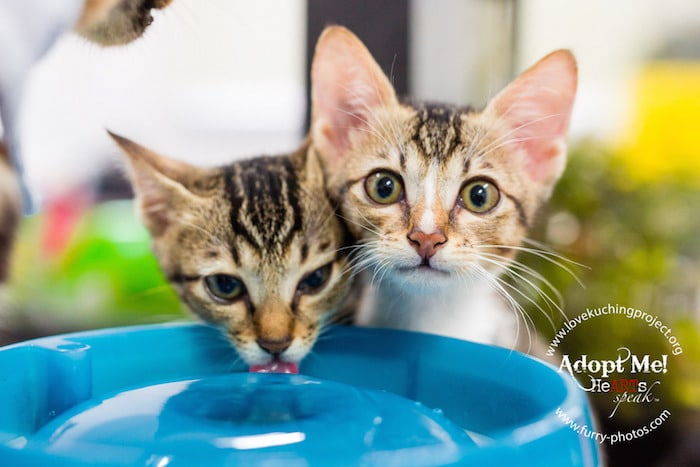 Love Kuching focuses on sick and injured stray cats, brought to them by attentive feeders when they notice that something's wrong with their community cats. They get the cats the medical tests and surgeries they need, then see to their wound care, medication, physiotherapy, and even acupuncture. Cats that require lifelong care remain at the cattery and are kept as comfortable and healthy as possible until their time has come, while other healthy cats are neutered and released back to their neighbourhoods after they make a full recovery.
The folks at Love Kuching are firm believers in holistic cat care, and have found that cats respond well to a combination of veterinary medicine with various human-grade supplements and essential oil therapies to boost immunity and treat various conditions.
Love Kuching also fosters stray kittens that have been abandoned by their mothers until they have been vaccinated and dewormed. When they are healthy and socialised, the kittens go up for adoption.
On top of conducting Trap-neuter-return (TNR) schemes for community cats, Love Kuching is also one of the few cat therapy providers in Singapore, working to brighten the days of people with special needs and old folks. Their work includes educating cat carers, sharing their knowledge for better cat-human welfare everywhere as well.
Cat Welfare Society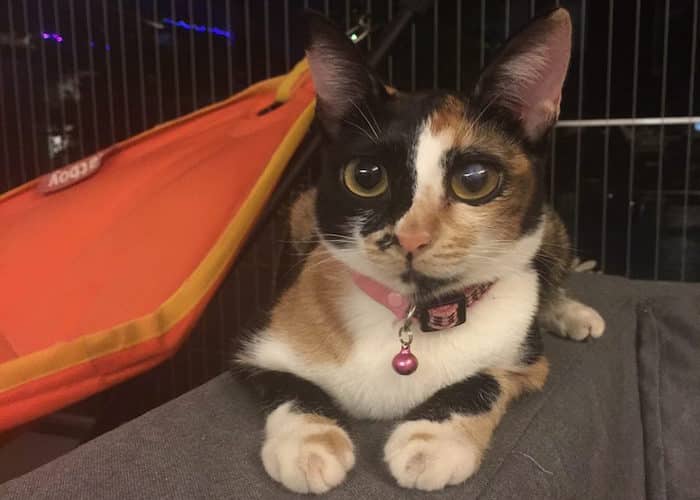 Cat-lovers around Singapore would be familiar with the Cat Welfare Society, a charity that promotes a humane and responsible society for companion and community cats. They conduct and help with many TNR schemes to help control the stray cat population so that the cats get better care and there are fewer cats fighting for territory. CWS also does important work in public education and mediation, working with many government agencies on cat issues.
While they do not run a shelter, they advise fosterers and adopters, and host a bulletin board to help rehome cats. CWS also hosts a lost-and-found forum on their website, as well as appeals for donations to care for community cats.
Society for the Prevention of Cruelty of Animals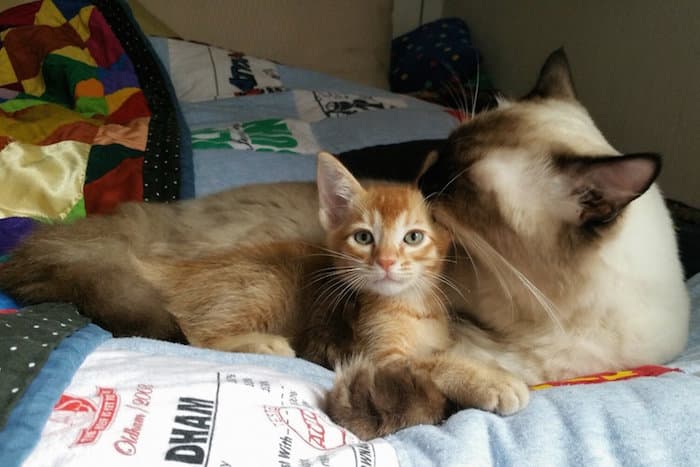 Most of us have heard of SPCA, a charity that provides lots of public education on humane animal ownership. They run an open-admission shelter, taking in every animal – not just cats – that's brought to their shelter, such as dogs, rabbits and birds for rehoming. SPCA is often the first stop for lost pets, so they coordinate lost-and-found services. They run a basic community animal clinic, TNR schemes, and investigate animal cruelty cases.
NTU Cat Management Network
Then there's NTU Cat Management Network, a CCA that cares for the cats on the Nanyang Technological University campus. Like any good cat care network, they conduct TNR, daily feeding, education, and fundraise for cats that need surgeries.
NUS Cat Café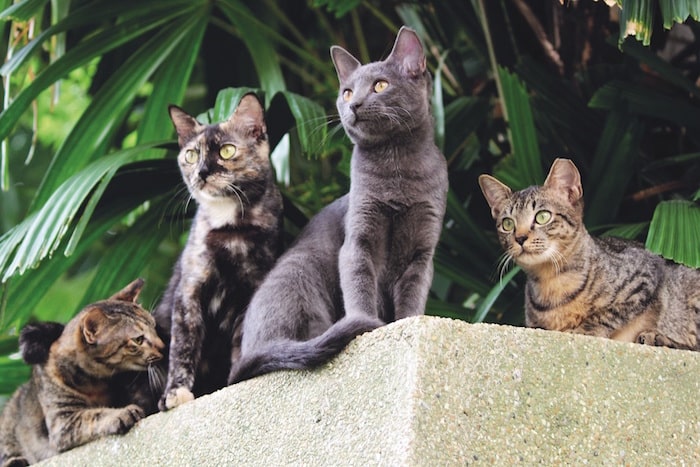 NUS Cat Café is the National University of Singapore's equivalent, feeding, monitoring, and educating (people, since the cats have been in University for a while and don't need any more post-doctorates).
Some staff and faculty from both universities have also fostered cats or become regular feeders themselves, working with students and cleaners to take responsibility for the community cats in these areas. Sometimes both groups arrange for cat therapy at their schools so that students stressed out from exams can chill out and pet some cats. They even return on weekends and during the breaks to feed the cats.
Other Resources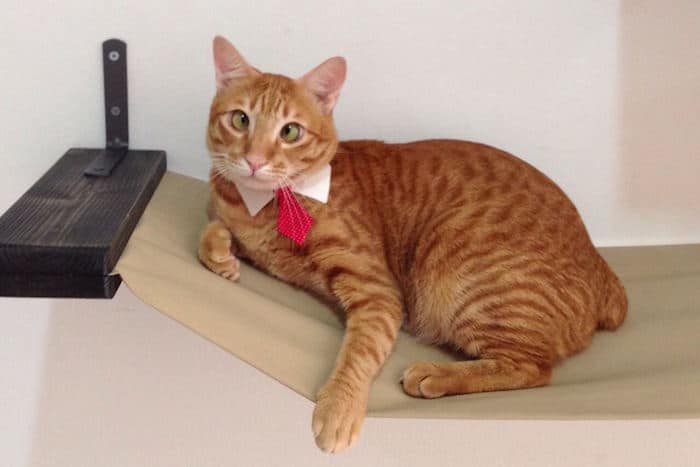 There are other informal groups, such as feeder networks and groups like Feline Forever Home and Cat Museum that foster and rehome community cats. We all form an ecosystem of cat carers, advocating for a more humane and responsible society while looking out for the cats of Singapore the best we can.
If you'd like to meet the cats of Love Kuching, check them out on Instagram, Facebook and Twitter!
This article is contributed by Natalie Tai, an awesome volunteer with Love Kuching Project. 
Top Images: Bolster (the kitty) on therapy duty at Ren Ci (Bukit Batok).