10 Questions with Chef Diego Jacquet: Chef Patron of boCHINche and The Butcher's Wife in Singapore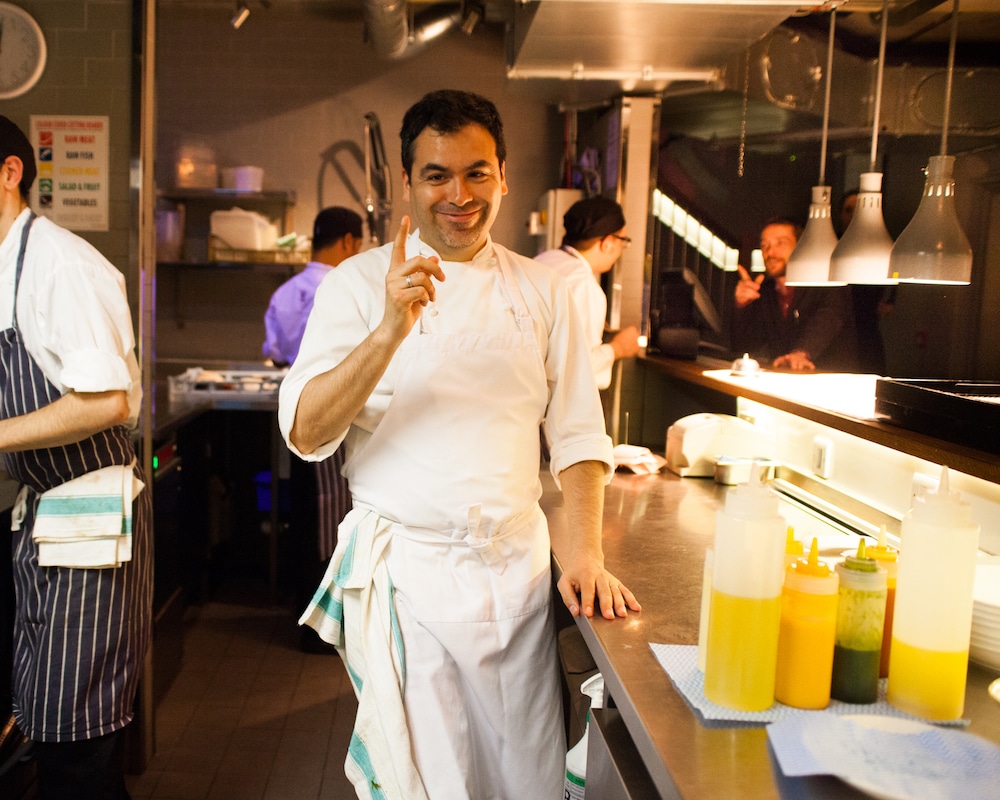 PUBLISHED November 26th, 2018 06:00 am | UPDATED May 18th, 2020 04:54 pm
Like most boys growing up in Patagonia, a sparsely populated region on the southern end of South America shared by Argentina and Chile, Chef Diego Jacquet's dream was to become a football player. Alas, it was not to be, and football's loss became our gain. Racking up stints at El Bulli and Aquavit over an illustrious career of 25 years and counting, the affable chef opened the gateway for Singapore to South American food with BoCHINche (now located on Amoy Street) in 2013 in collaboration with the Spa Esprit Group and a second outlet this year in The Butcher's Wife in Tiong Bahru. He founded a nomadic Argentinean food festival and is also the Chef Patron of restaurant ZOILO in London.We recently caught up with Chef Diego and quizzed him on the challenges of going gluten-free, must-visit hotspots in South America, and his ideal last meal.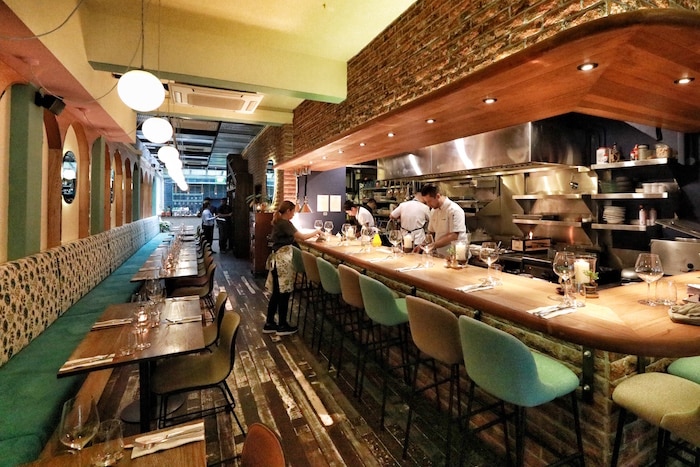 Hi Chef Diego! Besides the opening of The Butcher's Wife in Singapore, what else have you been up to lately?
The Butcher's Wife kept us quite busy but we were planning boCHINche's 5th anniversary party and its new dry-aged meat offering. There was also COMILONA, which is my nomadic Argentine festival that happened in Paris at the end of September.
What are the challenges of opening The Butcher's Wife? Going 100% gluten-free can't be easy.
 The Butcher's Wife is Tiong Bahru's newest neighbourhood bistro that serves gluten-free modern European menu.  The food is wholesome, hearty and tasty, therefore many recipes need to be thoroughly tested.  We have to learn to work with flour substitutes, new products and new textures. It was definitely very challenging, but I'm glad we made it happen.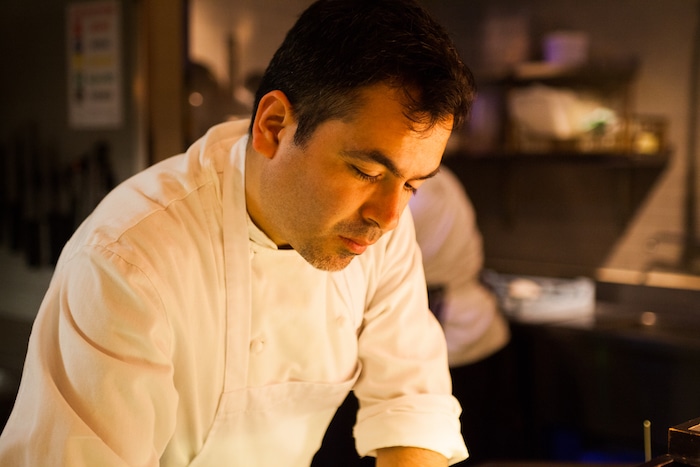 You've mentioned that you envision The Butcher's Wife capturing the spirit of the European neighbourhood bistro. What kind of experience does a European neighbourhood bistro offer and how would The Butcher's Wife encapsulate that in Singapore?
The Butcher's Wife is cosy, accessible, and unpretentious, which makes it a great place for family gatherings, celebrating friendships and romantic dates. You get the best quality money can buy for every dollar spent, and it's all gluten-free (people sometimes forget how tasty the food is because of this). Basically, your local bistro with supreme food and ambience!
If you could only choose one thing to eat from each of the restaurants – ZOILO, BoCHINche, and The Butcher's Wife – what would the three dishes be? 
I'm a fan of pork belly empanada at boCHINche, crispy pig's ears at The Butcher's Wife, and black pudding, squid & apple croquettes at ZOILO.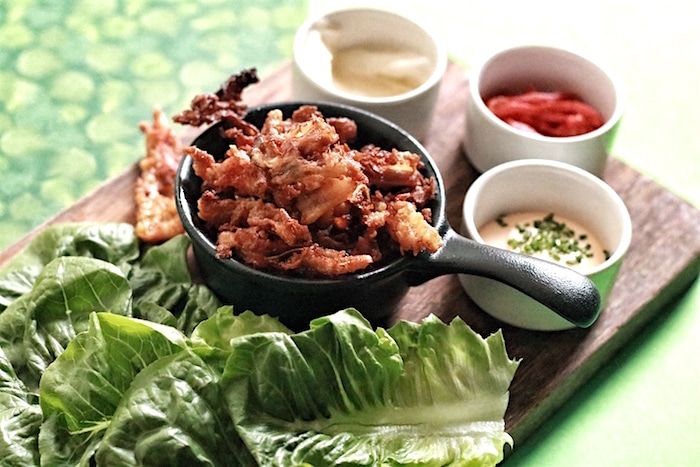 Surely, you visit your neighbours when you're visiting your restaurants in Singapore and London. What are three of your favourite cafes, restaurants, or bars in Tiong Bahru, Amoy Street, and Marylebone? 
On Amoy Street, I do love one-Michelin-starred Nouri by my good friend Ivan Brehm, another Michelin-starred restaurant called Cheek by Jowl managed by husband and wife team, Rishi Naleendra and Manuela Toniolo, and Park Bench Deli for a good sandwich!
In Tiong Bahru,  I can't resist picking up a great cup of coffee at 40 Hands, Tiong Bahru Bakery for the best croissant in Singapore, and Tiong Bahru Market for my favourite bowl of fish soup. In London, I do love a great burger at nearby Patty & Bun, my local bistro Twist for a quiet dinner, and The Providores & Tapa Room for brunch.
BoCHINche is turning five this year as well; how far do you think Argentinean food – or even South American food – has come in Singapore? 
One can consider boCHINche as a pioneer of modern Argentinean cuisine in Singapore.  It's been five years and we're so fortunate to still fill up the restaurant.  This can be quite a feat in Singapore seeing how competitive the industry is.  There are close to 3,000 sit-down restaurants in Singapore (8,000 F&B outlets altogether);  approximately two F&B concepts open everyday, and 3 out of 4 restaurants close down before a year is up. We have been growing stronger despite the staggering numbers, thanks to our team and the support of Cynthia Chua, who believes in me!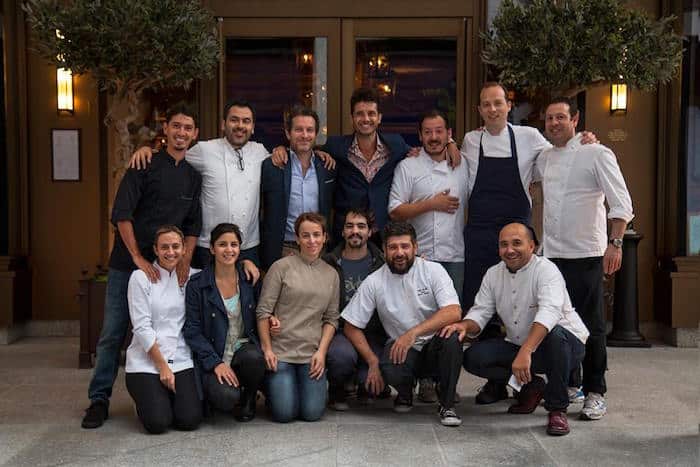 COMILONA, the nomadic Argentine food and wine festival you help found, was in Singapore in 2016 and in Paris this year. Would it circle back to Singapore or Asia next year? Alternatively, are there any cities the team has narrowed it down to for 2019? 
We are grateful to have so many invitations from around the world.  We would love to come back to Singapore but at the moment there are plans for Seoul, Tokyo, Copenhagen & Istanbul.
A lot more people are interested in visiting South America these days. You spent most of your childhood in Patagonia, which places did you have the best memories of or would you highly recommend people to visit? 
DJ : Buenos Aires is a must visit destination in my opinion, as well as Mendoza and Patagonia.  Don't miss out on the northern part too; Jujuy is beautiful, full of history, boasts of great food and wine, and heritage.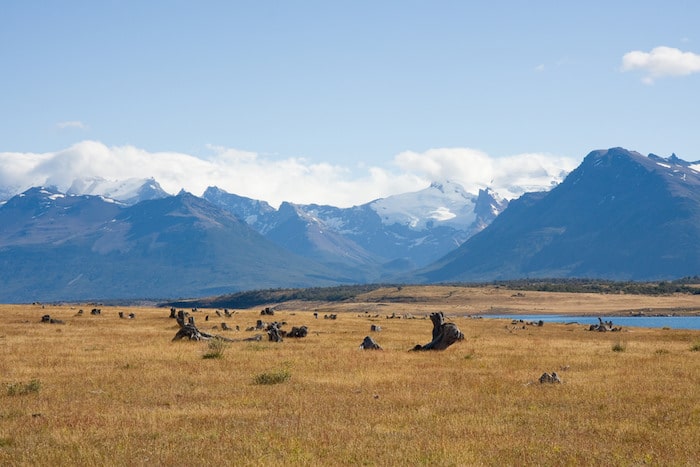 Are there young Argentinean chefs whose stars are currently rising? 
I'm a huge admirer of Marcelo Di Giacomo of Restaurant Virtus in Paris.  I find him so talented and hardworking 
One more question; what would your last meal consist of? 
Ha! A simple and nice baguette, 8-hour braised whole lamb, cheese, and mint and yogurt, paired with amazing pinot noir from Patagonia, Argentina!