Where To Find The Best Vegetarian Hawker Stalls in Singapore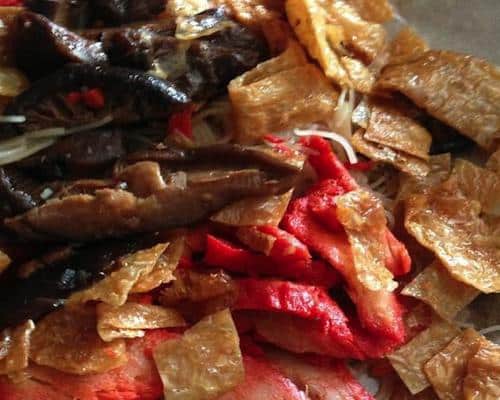 PUBLISHED July 7th, 2014 04:11 am | UPDATED July 31st, 2017 09:44 pm
Throughout the years, Singapore has grown and changed so much to become the fast-paced city that she is today. Through all of that change, she still remains an undisputed food haven for locals and tourists alike. In saying so, there is always something for everybody in the Singapore food scene and this does not leave out veggie-lovers. Being a vegetarian in Singapore comes easy when you have cheap local vegetarian food available for you all over the island at various hawker centres. With that, we are delighted to present a guide to the best vegetarian-friendly hawker centres in Singapore, where you can enjoy the most variety of meat free hawker delights.
---
Check out our other posts A guide to the best hawker centres around the city centre of Singapore and North To South – An Introductory Guide To The Best Indian Restaurants in Singapore.
---
Redhill Market and Food Centre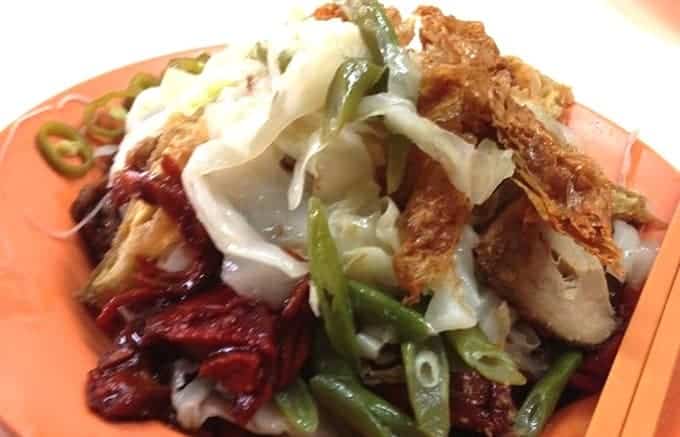 It will become obvious why Redhill Market and Food Centre is on this list once you visit. Bustling with a breakfast and lunch crowd every day, the food centre is littered with delicious local food which people wake up early for just so they can get their hands on it. Vegetarian cuisine is especially popular at this food centre, one of the more notable stalls being Ru Yi Yuan Vegetarian Food, which primarily serves bee hoon. The star ingredient of this dish is the mock Char Siew (barbecued pork), which is soaked in succulent and sweet gravy. The stall is crazy busy in the mornings, so be sure to get there early.
If you are starving and in a rush, you can head over to Ji Xiang Ru Yi Vegetarian for a quick plate of vegetarian Bee Hoon. Although it cannot be compared to Ru Yi Yuan Vegetarian, it is one heck of a second-best. The fried bean curd is crisp, and the white Bee Hoon they serve here is very tasty. Be sure to try their mock char siew, which is some serious chewy goodness.
Redhill Market and Food Centre is located at 85 Redhill Ln, Singapore 150085.
Kim San Leng Food Centre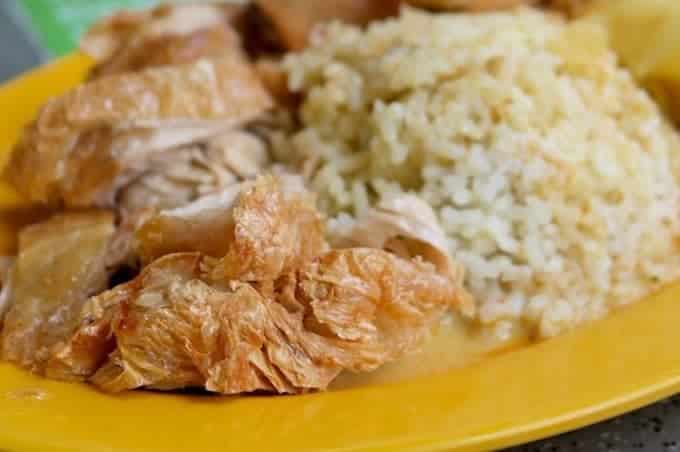 Essentially a vegetarian food court, everything served here is made fresh and is 100% vegetarian-friendly. This place is dominated by Kwan Inn Vegetarian Food and is usually crowded especially on Vesak Day, so be patient for a seat – we guarantee the wait will be worthwhile.
Although there are many different vegetarian dishes available here, the one to look out for is the Economy Rice. The fried bean curd is fresh and crispy, with a flaky and crunchy crust and a soft, chewy centre. If you don't feel like having rice, they also serve very qualified bee hoon. Another must order is their laksa – you will not believe that it is actually meat-free!
Kim San Leng Food Centre is located at 77 Jalan Wangi, Singapore 349388.
Bendemeer Market and Food Centre
If you want to visit a place that is just packed full of vegetarian stalls, Bendemeer Food Centre is the place to be. From the usual vegetarian Bee Hoon to traditional pancakes, it is a one-stop destination for vegetarians to fulfil their gastronomic needs. With all the choices that are available in the area, it may be quite hard to make your decision, but we advise you to give Jian Kang Vegetarian Food a try. They have their daily specials which are to die for, especially Friday's Nasi Biriyani special. The curry accompaniment to the Briyani is unbelievably good… it is a wonder how a purely vegetarian dish can be such a complex plate of flavours.
With all that going on for the entrees, complete the feast with an order of delicious sides. For that, Da Shun is another must-try. They serve a selection of traditional Chinese sides and is very popular for their Chwee Kueh and chee cheong fun, which do not pale in comparison to their non-vegetarian counterparts.
Bendemeer Market and Food Centre is located at 29 Bendemeer Rd, Singapore 330029.
359 Bukit Gombak Street 31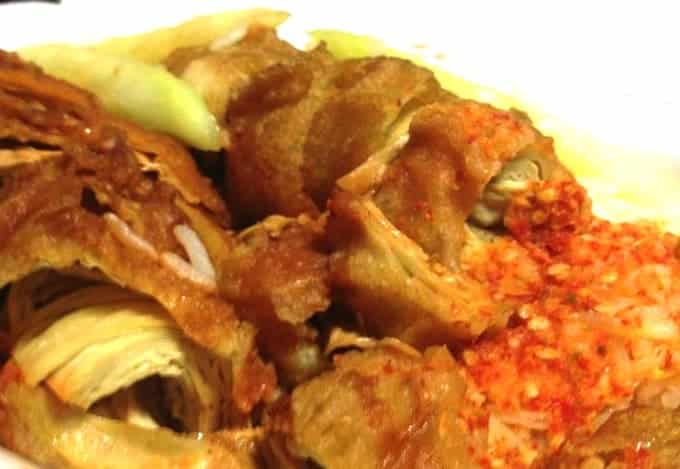 This is not one particular hawker centre or food court, but local veggie-lovers just adore coming to this neighbourhood block for their daily meals. This is because two of the most reputable vegetarian hawker stalls resides here, making it the place to go if you're in the West-side and are on a vegetarian diet.
One of which is Hua Jin Vegetarian Family Restaurant. As one of the more popular eateries for vegetarian food, this stall definitely lives up to its fame. Look out for is their mock chicken rice – only available on the weekends after 11am, it's worth the queue. The crispy crackers on the famous vegetarian Bee Hoon are also nothing short of amazing. Another must try is Jing Yi Vegetarian, which is a good spot for dinner. Just a 2-minute walk down from Hua Jin Vegetarian Family Restaurant, the most popular dish here is the Fried Hor Fun, which is cooked so brilliantly that enough never feels like enough!
Located at 359 Bukit Gombak St 31, Singapore 650359.
Circuit Road Food Centre
We ought to be ashamed if we didn't include Circuit Road Food Centre on this list. Another vegetarian food haven in the East, you can find some of the best vegetarian versions of your favourite local cuisine here – and don't expect it to be anything short of delicious. One key contributor to such a reputation is Victor's Vegetarian Food, a stall spotted by its long queue of hungry foodies hankering after vegetarian Satay and Otah. The soft and chewy texture of the satays here along with the sweet, crunchy peanut sauce will leave you wondering how something can be so delicious yet meat-free. For the mains, do check out Meng Heng Vegetarian for their excellent wonton noodles that feature some pretty awesome mock Char Siew and soft, silky and savoury wontons.
Circuit Road Food Centre is located at 79 Circuit Rd, Singapore 370079.