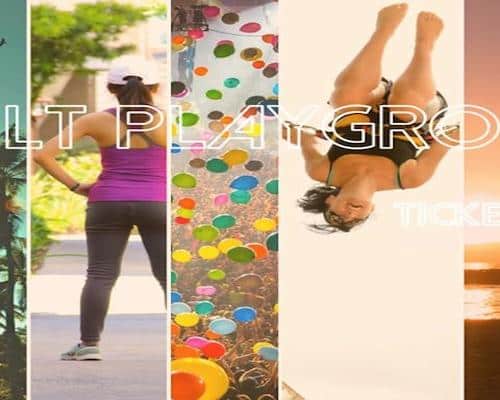 PUBLISHED July 7th, 2014 03:54 am | UPDATED May 9th, 2018 03:13 am
Adult Playground is the world's first and largest outdoor festival that brings sports and music together in a one-day only event. Sporting a modern, playful tagline of 'let's get physical', adults of all fitness levels are welcome to get in on the action.
The event fuses the novelty of undiscovered practices with the culture of supporting local,
where alternative sporting experiences that are commonly off the radar will take centrestage.
The inaugural edition of Adult Playground will take place at Siloso Beach, Sentosa, from
10am-7pm on Saturday, 8 November 2014.
Supported by the Singapore Tourism Board, Adult Playground is a proud awardee of the
Kickstart Fund, created to aid local businesses test-bed innovative lifestyle concepts.
The Singapore Disability Sports Council (SDSC) is the Official Charity Partner of Adult
Playground 2014. Adult Playground advocates sports for everyone and hopes to raise
awareness for sports for the physically handicapped. Together with the SDSC and supported
by its member organisation Wheelchair Basketball Association (WBA), Adult Playground will
offer Wheelchair Basketball as one of its sporting highlights. A dollar from every ticket sold
will go towards the SDSC.
Tickets:
Early bird tickets will go on sale for $68 in late July via Peatix. All tickets are inclusive of
daytime activities (from 10am-6pm) and concert (5-7pm), and participants are required to be
a minimum of 22 years old to be a part of Adult Playground. Group tickets in denominations of
5 are available for purchase at $59 each.
For more information. visit their [website](http://www.adultplaygroundsg.com). For regular updates, check out their [Facebook page](https://www.facebook.com/adultplaygroundsg).