GUMBO + Hatch: Ring-a-Ring-o' Rosie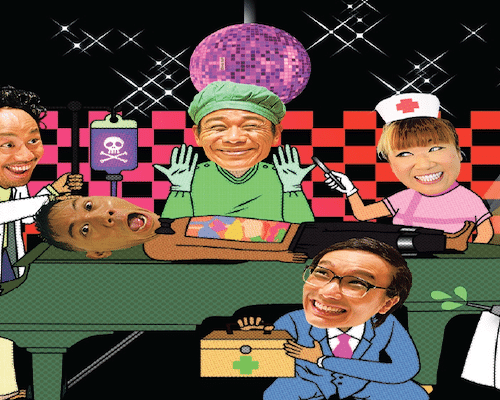 PUBLISHED July 7th, 2014 04:15 am | UPDATED May 9th, 2018 03:13 am
Both Japanese and the Singaporeans are living in an economically developed modern society.
Through its comical fantastic storyline, 'Ring-a Ring-o' Rosie' will set you thinking – 'What does it
mean to human?' 'What is happiness?'
Times: 8pm (11 & 12 July), 3pm (12 July)
Venue: The Substation Theatre, The Substation, 45 Armenian Street, Singapore 179936
Tickets: SGD$20 / SGD$15 (Concession)
Tickets Available from The Substation Box Office
Ticket Purchase: via call 6337 7800 or email:
Please note that the ticket purchase hotline (6337 7900) shown on the event poster is an error.
Written by: Theatre Group GUMBO + Hatch Theatrics
Director: Kayo Tamura
Cast: (From Japan) Kayo Tamura, Ryo Nishihara, Yuko Nishimura & Nono Miyasaka.
(From Singapore) Faizal Abdullah, Ghazali Muzakir & Gloria Tan
Music: Kaori Satake (piano), Yuko Nishimura (percussion), Misha'al Syed Nasar (Guitar)
Translator: Miki Hawkinson, Ghazali Muzakir
Music Composed/Arranged by: Kaori Satake
Producer: Theatre Group GUMBO, Hatch Theatrics
Show Duration: 80 Minutes
The show will be performed in English, Malay & Japanese with English subtitles.