Alcohol Delivery Services in Bangkok: Where to Shop Online for Wine, Spirits, Craft Beer, and Sake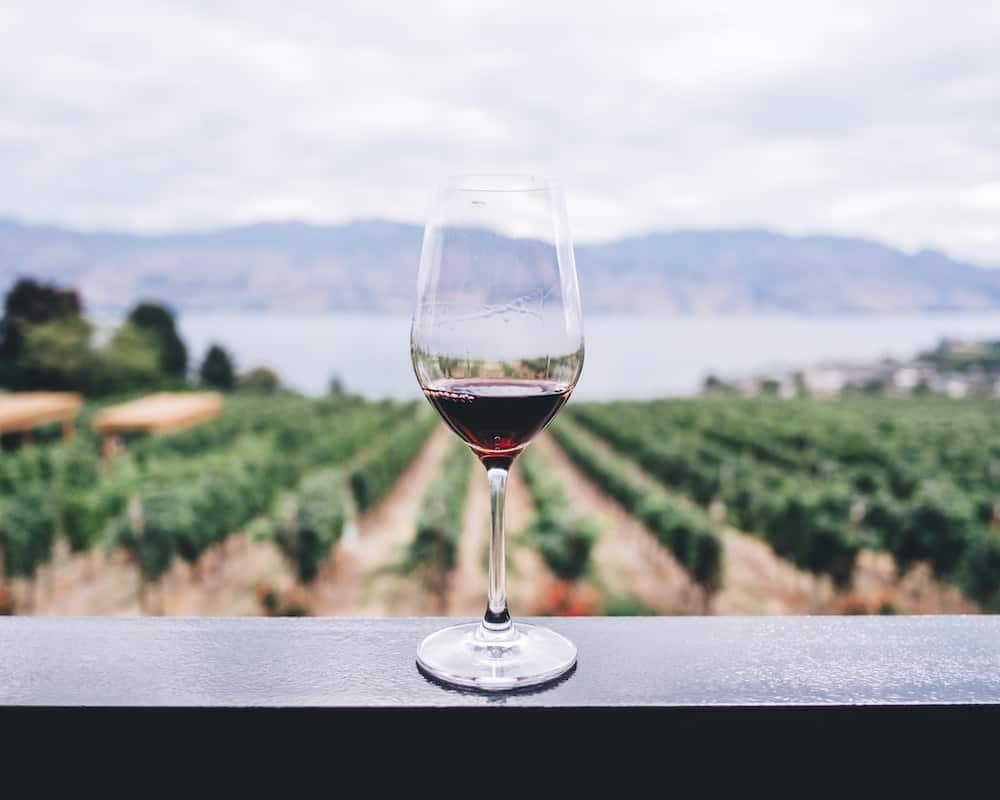 PUBLISHED May 2nd, 2020 05:00 am | UPDATED May 16th, 2020 01:55 pm
Hallelujah! After much flip-flopping, the Thai government has finally relented on the alcohol sales ban that was to remain in effect till the end of this month. Booze might back in business from tomorrow, 3 May 2020, even though restaurants will not be allowed to serve alcohol even as they reopen on the same day. Bars and other entertainment venues  will stay closed, so we've tapped sources for the best e-retailers in Bangkok to get your poison from.
Wine
Wine Garage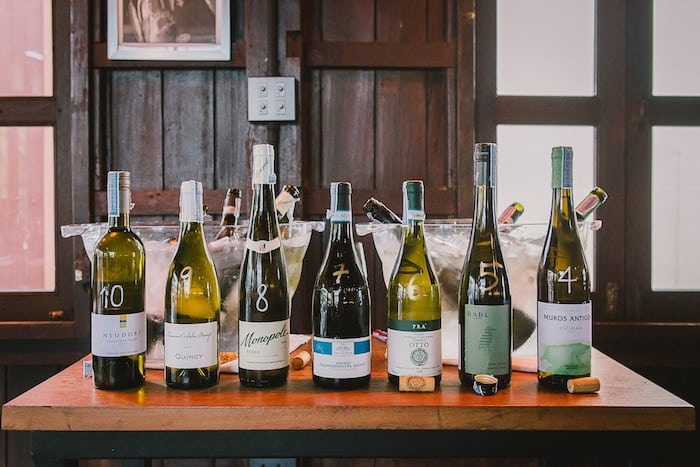 Life at Wonderfruit last year was better with Wine Garage, and it can certainly be said the same for life under lockdown. They have a fantastic selection of organic and biodynamic labels in their expansive portfolio of boutique wines imported from across the world. You might recognize popular Australasia wineries like New Zealand's Kindeli and Jauma in Adelaide, but they also have gems like Germany's Enderle & Moll, known for their Pinot Noir, and Garage Wine Co. in Chile's Maipo Valley.
Shop Wine Garage online.
The Wine Merchant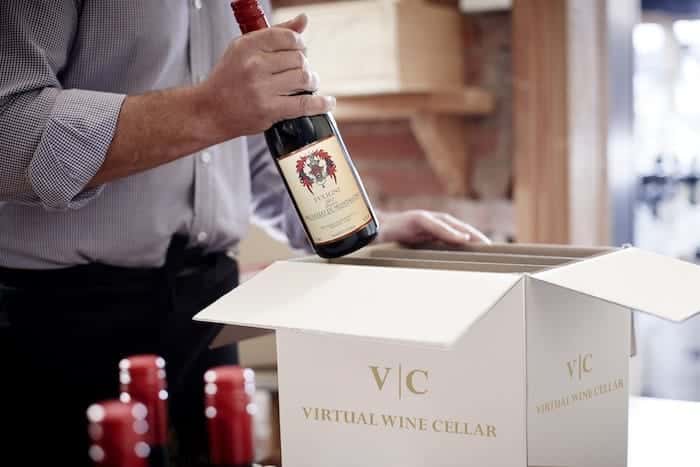 Owned by the same people behind restaurant and wine bar La Casa Nostra, The Wine Merchant's focus is largely wines from Italy and France, though we've seen South African and American vineyards across their portfolio. You'll find gems like Albert Boxler Pinot Blanc 2017 (THB1,090) – an Alsatian old vine Pinot Blanc bursting with notes of fresh apricots and spiced baked apples – and Graci Etna Rosato DOC (THB950) that hails from Sicily's Mount Etna.
Shop The Wine Merchant online or via their app Virtual Wine Cellar.
Fin Wine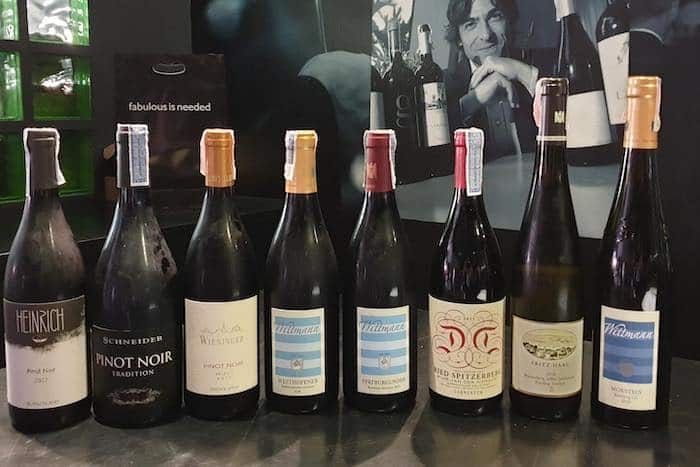 Bangkok's original purveyor of natural, organic, and biodynamic wines, Fin Wine is, as its name goes, fabulous – especially since they're now offering a 10% discount on six bottles and 15% on a dozen. What's more, they're also offering curation services based on your budget and taste, as well as pairing recommendations on meals you might be having at home. They have a delightful selection of Austrian wines like Fred Loimer (try his Grüner Veltliner) and Dorli Muhr in the Little Carpathians.
Drop Fin Wine a message on Facebook for price list and to order.
Bacchus Online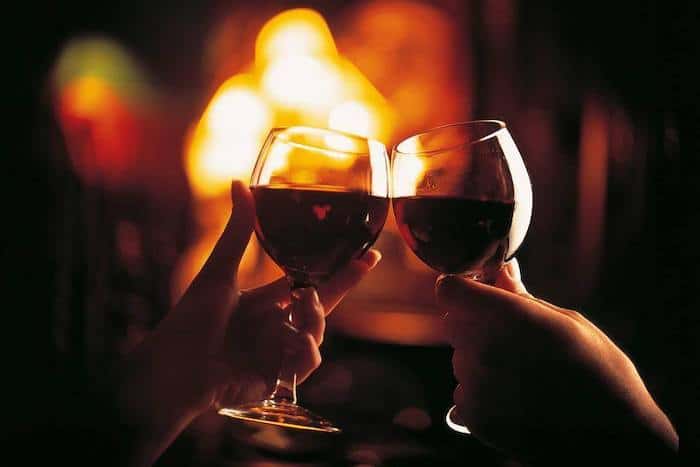 With a better part of two decades of experience in the wine business in Thailand and Japan, it's no surprise the team at Bacchus Online presents an expansive wine list. And we like that the offerings have also been categorized according to grape varietals, regions, and even ratings on wine publications. Prices per bottle start in the THB900 baht range; tipplers will also find a small selection of sake and Japanese whiskies, umeshu and liqueurs, as well as bottled Baird Beer. Free delivery for orders above THB2,000.
Shop Bacchus Online here.
Craft Beer
Beervana Craft Beer Club
Beervana is a household name in Bangkok's craft beer community, having opened their distributorship in 2012.
Though they've since expanded across the country, and even to Indonesia and Vietnam, we'd still get beers from their e-commerce site-slash-passion project Beervana Craft Beer Club.
Expect established USA craft breweries like Stone Brewing Co. and Oregon's Deschutes Brewery, as well as leaders in more niche areas like IPA specialists Melvin Brewing and New Zealand's quirky Behemoth Brewing Co.
They've also put together value for money packages that start from THB1080 for six cans and bottles.
Shop Beervana Craft Beer Club online. Free delivery for orders above THB999.
Craft Delivery Thailand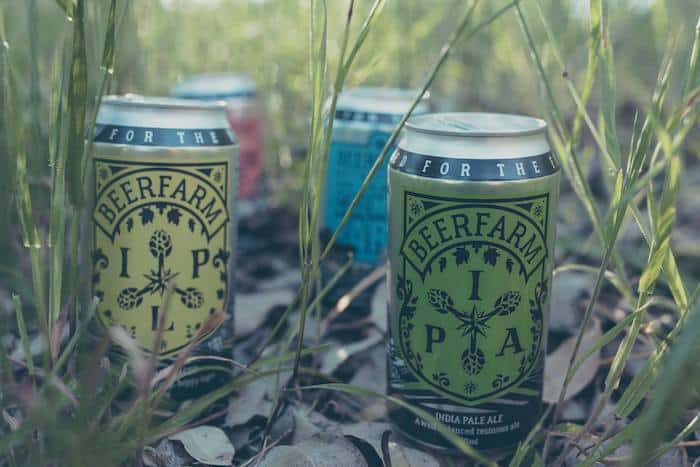 The consumer-facing arm of craft beer distributor Beerlicious Co., Craft Beer Delivery's offerings include beers from Toppling Goliath, one of the highest rated breweries in United States and Moscow's Stamm Brewing. Expect well-curated bundle deals; for instance, the Aussie Aussie Oi Oi Oi (THB1650) bundle comprises of 11 beers including Feral Brewing's Hop Hog American IPA and Beerfarm's fruit sour Asam Boi Gose. Enjoy your juniper juice? They also stock Copperhead Gin (THB2350), a London Dry-style distilled in Belgium with juniper, angelica root, cardamom, orange peel, and coriander.
Shop Craft Delivery Thailand online.
Tasting Room by Mikkeller Bangkok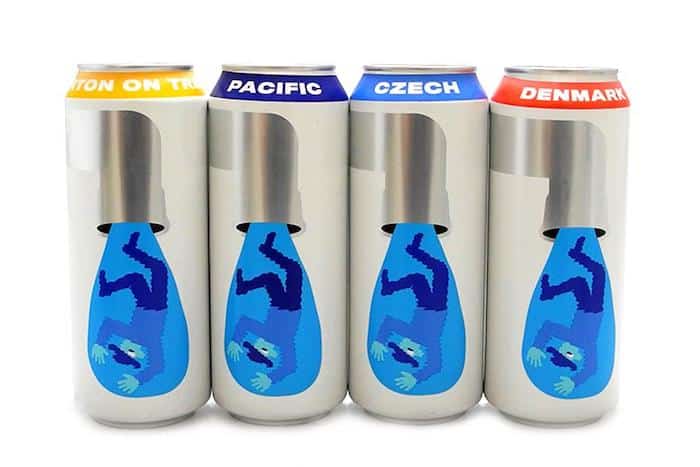 The crazy stuff the folks at Copenhagen-based craft brewery has contributed to keeping us sane via its bar and bottle shop in Bangkok. New arrivals include the experimental Mikkeller Water Series (THB1200), where water from four different places – Denmark, the Pacific, Czech Republic, and the U.K – is used to brew a German-style Pils, and a cloudy, tart, and tasty Frederiksdal cherry edition of their Ich Bin Berliner (THB480) Berliner weisse. Cans and bottles aside, they're keeping the taps flowing with one-litre growlers that are filled upon order.
Shop Tasting Room by Mikkeller Bangkok online.
Sake
Orihara Shoten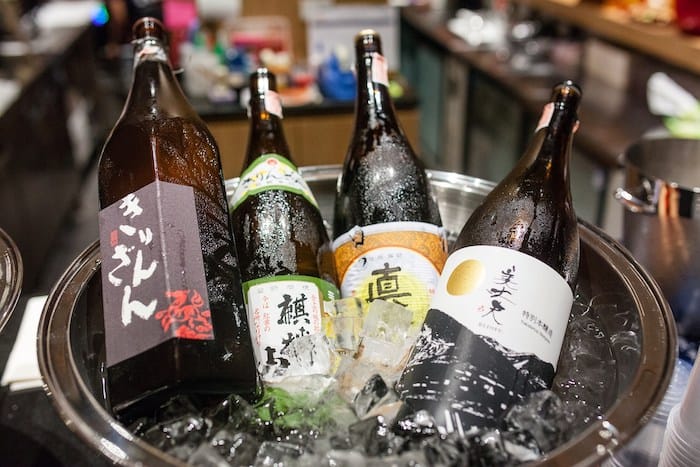 You might not be able to shop online, but you can still get one of the largest selections of sakes in Bangkok at your doorstep. The sake list of Orihara Shoten in Ekkamai is a blurry 40-odd pages long, but we like the helpful information – rice variety, polishing rate, dryness and like the type of rice – that aids in purchase decisions. Prices for 300ml and 720ml bottles start from THB420 and THB780 respectively. There's also a small range umeshu, yuzushu, and other Japanese fruit liqueurs.
See Orihara Shoten's menu and ordering instructions here.
Shu Kura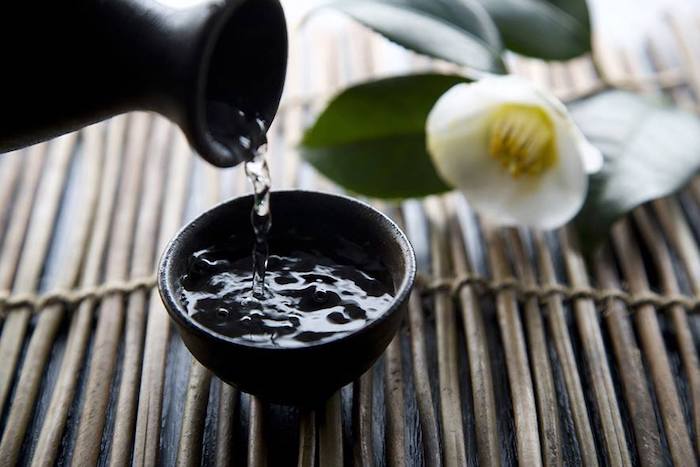 An e-retailer of premium Japanese sakes, Shu Kura has a good selection at decent prices. Amongst their offerings, sake drinkers might recognize breweries like Dassai, famed for using producing only premium Junmai Daiginjo sake with yamadanishiki rice. Most bottles are available in 720ml and 1.8 litre formats, and prices start from THB825 for a bottle of Masumi Karakuchi Gold Honjozo. They cover the Bangkok metropolitan area and it's recommended to make your order at least two days in advance. Free delivery for orders over THB2,000.
Shop Shu Kura online.
Spirits
Gulp Bangkok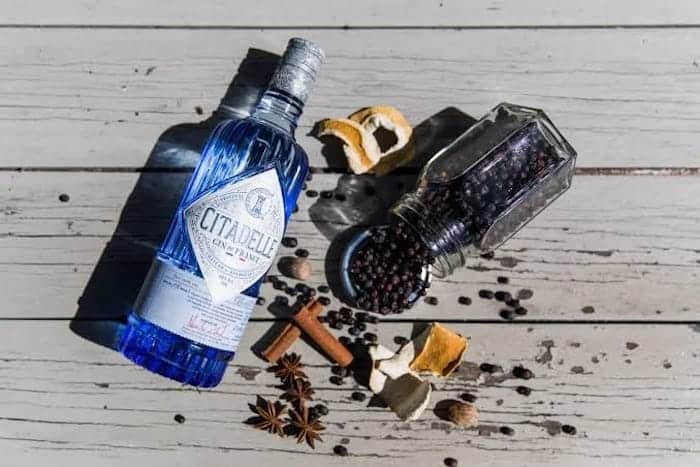 Look to Gulp BKK for a small selection of craft gins and rum, and they've very helpfully come up with packages like the French Citadelle Gin Set (THB1,850) and the Plantation Pirate Set (THB3,570) comprising of the Barbados distillery's trio of core rums – both come with six bottles of mixers. They're also helping out award-winning Tiki bar Tropic City with the sales of their premixes – Jerk It Out (THB770, six serves) is infused with jerk spices, vanilla, passionfruit, and lychee, whilst the tropical Skinny Colada (THB470, three serves) pairs pineapple and coconut with Angostura bitters. All you need to do is add rum and ice!
Shop Gulp Bangkok online.
The Bottles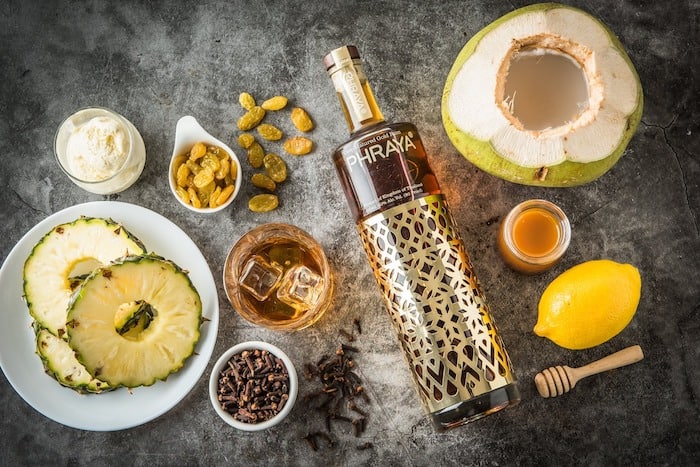 We might have parked The Bottles under spirits but it's more like a fun megastore with a large selection of wines, as well as beer and soft beverages. You'll find established international brands and local labels across categories; rum ranges from local Phraya Rum (THB1,800) to familiar faces such as Mount Gay Rum Black Barrel (THB1,390) and Bacardi Rum 10 Years. We do wish they'll add more filters to their webshop to streamline the shopping process for folks who know what they want. Orders above THB2,000 get delivered free.
Shop The Bottles BKK online.
Mixers
Pinnacle Gastro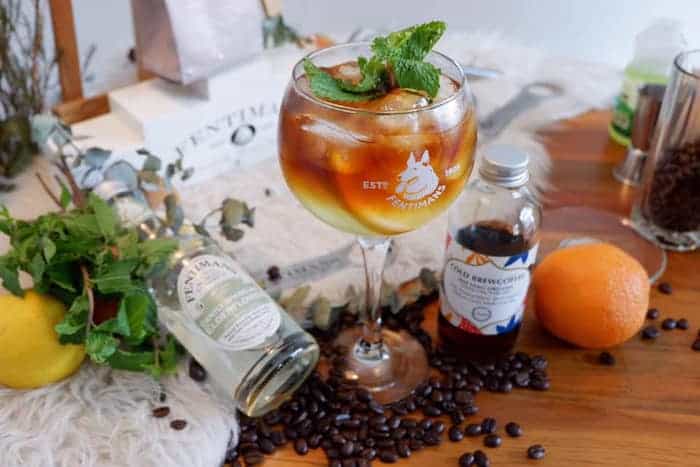 For quality mixers, look no further than Pinnacle Gastro, which distributes Fentimans' botanically brewed tonic water (THB1,002, 24 bottles) and soft beverages (THB1,428, 12 bottles). Their versatile flavours range from Connoisseurs Tonic & Botanical Tonic to Elderflower & Cherry Cola. Need a mixer with more carbonation? You can't go wrong with Perrier sparkling water – pink grapefruit and lemon flavours also available – that come in 330ml bottles (THB1,320 for 24), 750ml bottles (THB1,080 for 12), and 250ml cans (THB1,170 for 30).
Drop Pinnacle Gastro a message on Facebook to order. 
BT Ferments
We've seen kombucha make its way into our cocktails over the last year, so why not do the same at home? It's definitely beats high-sugar sodas if you're looking for flavour, plus BT Ferments handcraft their fermented kombucha and kefir in Sathorn. Try the unique Milk Kefir (THB380, 500ml) made with grass fed, organic milk, which is supposed to support nutrient absorption and regular elimination. The refreshing Water Kefir Soda (THB150, 250ml) comes in strawberry and gingers flavours, and boosts metabolic efficiency.
Drop BT Ferments a message on Facebook to purchase.