5 Things To Stream At Home This Week: 4th to 10th May 2020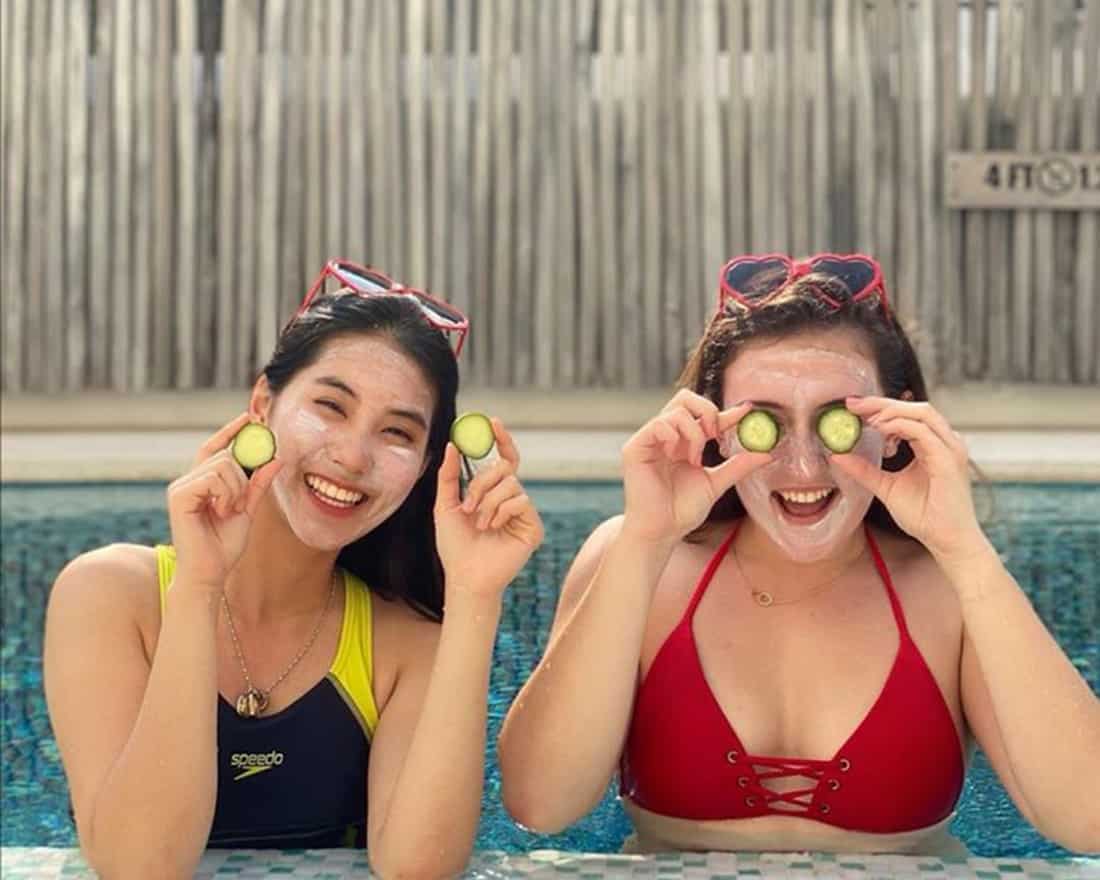 PUBLISHED May 3rd, 2020 05:00 am | UPDATED May 21st, 2020 10:24 am
It's another four-day work week, but does it even make a difference anymore? If you're feeling the same, treat yourself to a much-needed spa day at home with Six Senses Singapore followed by a starry (indoor) dinner date. Got a lot of free time on your hands? Put it to good use by mastering sustainable living at home or through an enriching exploration of ArtScience museum's virtual art exhibitions.
Celebrate DFS Changi's 35th Year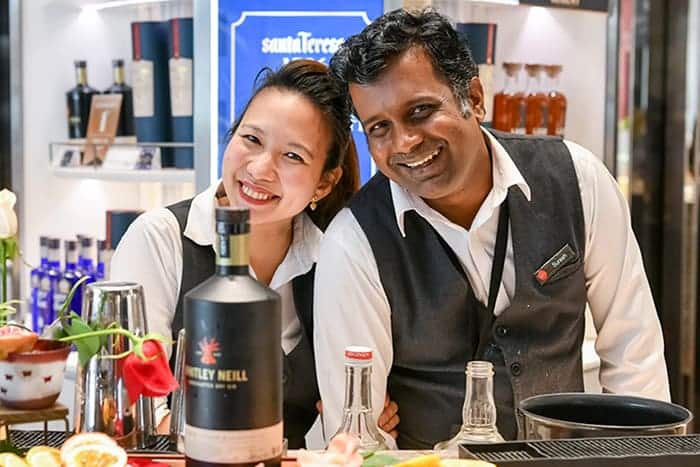 Duty-Free Singapore (DFS)  is charged and ready to go out with a bang as it marks its 35th and final year in Singapore Changi Airport. As part of the celebration, they will be collaborating with local celebrities previously involved in DFS Changi campaigns. Expect entertaining live streams revolving around music, comedy and food hosted by artists such as Desmond Tan and Irene Ang on their respective Instagram accounts. What's more, stand to win exclusive prizes and exciting promotions on DFS' products during the live streams.
Catch Desmond Tan and Irene Ang's livestreams on 7 May 2020 at 10pm on their Instagram accounts. For more information, visit iShopChangiWines' website.
Spa Day At Home with Six Senses Singapore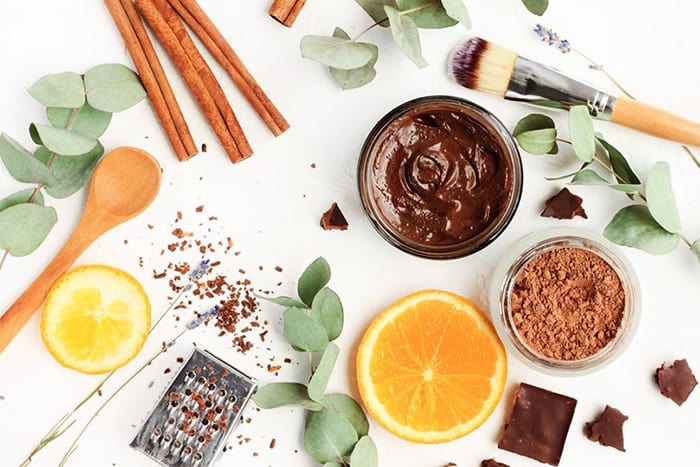 Spas and beauty salons may have closed but you don't have to let the pampering stop. Luxury hospitality brand Six Senses is bringing its renowned wellness programming online through its At Home With Six Senses initiative. Tune in to live video tutorials that guide you through making your own fizzy Kombucha , Face Scrubs , nurturing Face Masks and more, utilising ingredients easily found at home.
 The At Home With Six Senses initiative will be happening throughout the month of May. Follow their Facebook page to be updated on future wellness sessions. 
Green at Home SG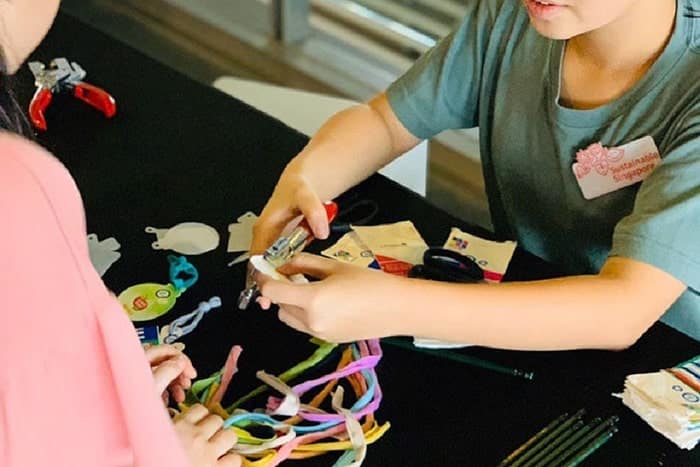 Looking for ways to stay sustainable at home or just spend time meaningfully? Join Sustainable Singapore Gallery's first-ever online series, Green At Home SG. From unique informative videos on how to upcycle disused household items to hand-drawn infographics on sustainability, you will be treated to a wide range of enriching and fun content on their Facebook page. Trivia fanatics can also engage themselves with Trivia Quizzes and games like Bingo. Who said sustainability has to be boring?
Green at Home SG is happening till 31 May 2020. Check out their Facebook page here.
Tour the ArtScience Museum

Bring art into your home with ArtScience Museum's latest online programme, ArtScience at Home. Think of it as a virtual museum you can pop by anytime. Explore guided virtual tours of popular exhibitions like Future World and 2219 Futures Imagined, participate in workshops and sit in on intriguing talks with influential personalities like Ariel Muller (Managing Director, APAC at Forum for Future) in the upcoming months.
Check out ArtScience at Home here.
StarGaze with SAYES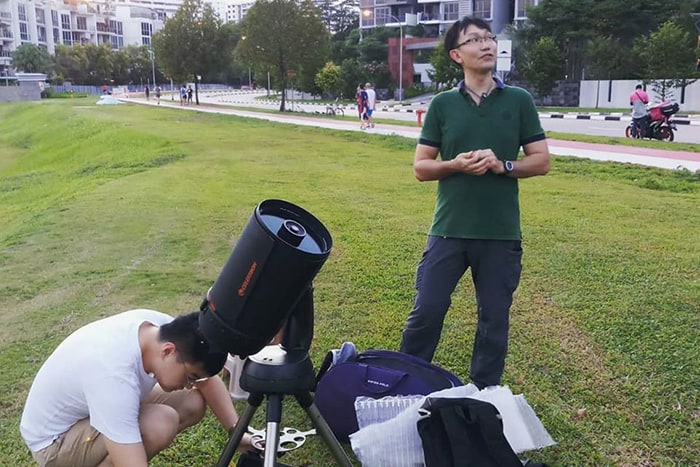 If you are looking for a cool date night idea, how about dinner under the stars? The Singapore Academy of Young Engineers & Scientists (SAYES) have launched their very own stargazing live stream as part of their Stargaze with Us series. Enjoy a fancy meal with your loved one from the comfort of your home as you watch the diamond-studded sky live through their telescopes.
Stargazing with Us will be happening every Friday throughout the month of May from 8pm–9pm. Tune in to the live stream on SAYES' Facebook page.
Top Image: Six Senses Singapore