Arkadas Cafe – Fusionopolis's hidden Turkish gem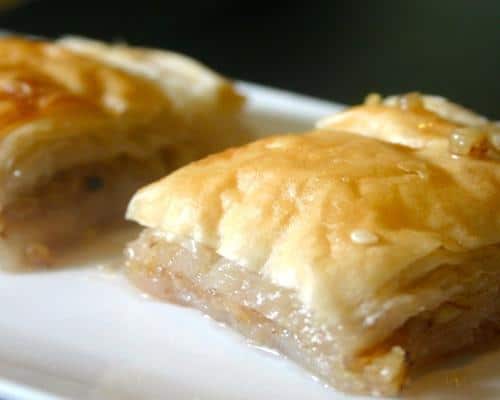 PUBLISHED September 2nd, 2013 02:48 am | UPDATED April 14th, 2016 05:33 pm
Arkadas Cafe might be one of the most boring looking restaurants or cafes I have ever been to. HOWEVER, it probably has the best Turkish food in Singapore.
Chef Mustafa – former personal Chef to the Turkish Ambassador to Singapore for 22 years, is both founder and chef, so to question his knowledge of preparing awesome Turkish food would be like questioning Cristiano Ronaldo's ability to do kick-ups.
Located on the 3th floor of Conexis at Fusionpolis (or Fusion-ipo-lipo-lopa-lipo-lopolis as I like to call it – love those Greek names!), you really couldn't find a less-inspiring location. Yet with unflinching enthusiasm and determination, Superpat and I charged ahead to satisfy our Turkish lunch craving…
Let the ordering begin. We took no prisoners. Superpat and I ordered probably enough food for 3-4 people, but then this…is…Turkish! 300 reference anyone? Just me? Ok, nevermind….
Starting with some Turkish staples like hummus, baba ghanoush (eggplant dip) and caçis, we began to devour…
What made this start so bloody good was the bread. I spied it right away as we entered and when it was served up, I was ecstatic. Good bread in Singapore is hard to find and this Turk knows his bread. Soft, fluffy and warm and about an inch thick. This is how bread should be.
Destroying the starters with ease, our main courses arrived… This humble, simple-looking chicken kebab could may well be the best chicken kebab I've had in Singapore. Simple marinade (typical Turkish), it's just exactly what it should be. Perfectly grilled massive chunks of succulent meat. Just gorgeous.
The lamb kofta was also pretty decent, with a slight spicy tang. But today was the day of the chicken. On a side-note, the rice with vermicelli was also rather scrumptious.
For such a 'meh' looking restaurant, I just cannot believe how good the food was. It was also very reasonably priced. This whole feast came to around $25 each.
By the way, the hummus was so good I actually ordered 2 pots of it for takeaway. It's now 2am as I write this which means that in less than 12 hours both of these pots have been eaten already. If that isn't a testament to good hummus I don't know what is.
---
Written by The City Nomad