Don Ho: Inventive Dishes on Keong Saik Road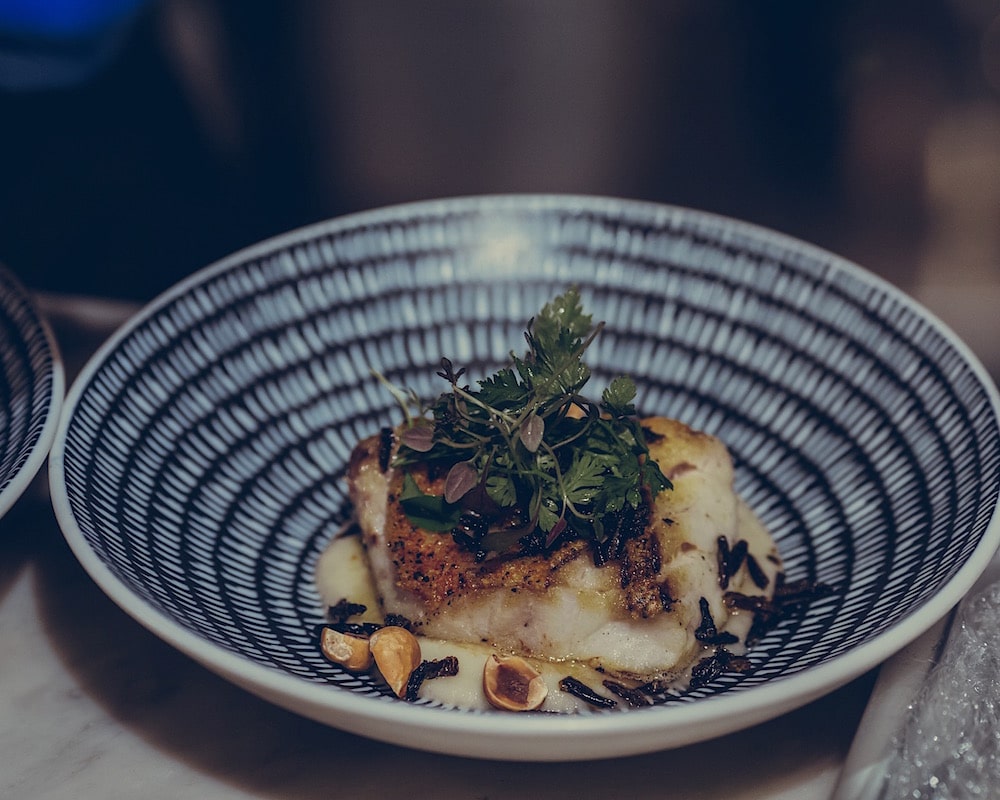 PUBLISHED April 13th, 2017 06:00 am
Previously on "The Next Keong Saik Restaurant to Fold", the very expensive (but bloody delicious) Lollapalooza decided to throw in the towel. A new contender has boldly stepped up to take its place, dialing down on prices while keeping its predecessor's free-wheeling cuisine intact. The emerald banquettes, flaming wood oven, and open kitchen of this prime real estate are the other remnants.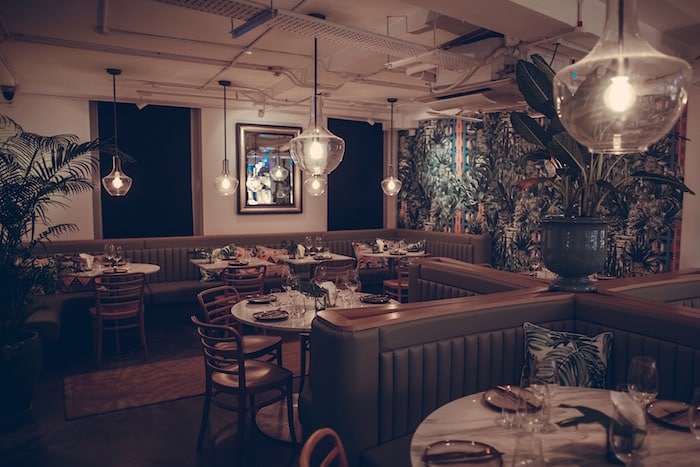 Despite an unglamorous back alley entrance, Don Ho boasts quite a glamorous-looking clientele. Even the two French dames we caught eating on wobbly bar tables outside beside the trash were doing so with such a je ne sais quoi. Besides sporting good-looking corporate types, the restaurant also boasts of a new, handsome tropical flourish – think more palm fronds and a vibrant Hawaiian-themed wall – that immediately enlivens the space, to good effect.
Newcomer Head Chef Shiman Woon doles out sharing plates that harbour ambitions larger than what his modest CV suggests (his previous stints include Majestic Harvest and Three Williams in Sydney).
A snack of Crispy Eggplant ($10) knocks it out of the park with flash-fried eggplant that give you both potato-chip bite and mashed-potato mush in every slice, coated with a delectable, spicy and caramelly sauce. Another small bite of Pork Cheek Char Siu Sliders ($20) is a laudable effort at localization, but the already bland char siew is overtaken by the heat of kimchi slaw, as if trying to make us forget between gulps of water that each petit slider was a somewhat hefty $10.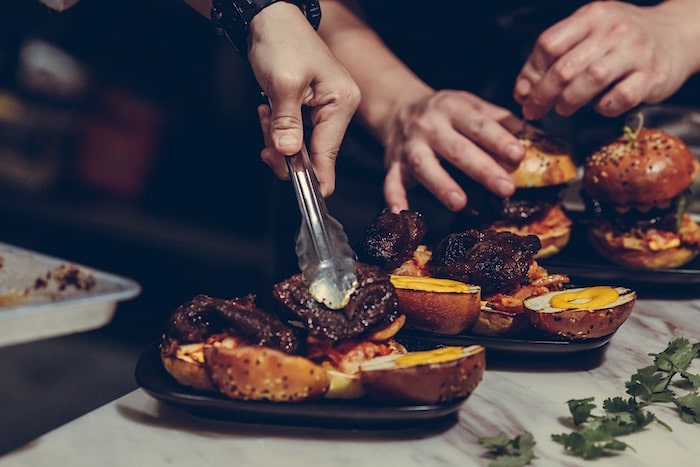 The "Sea" section of the menu is your best bet (yep, the other sections are "Land" and "Earth"). A mound of Flower Clams ($16) is a comforting heap of pleasure, with bits of smoky Iberico ham providing a delightful contrast to the juicy clams. The accompanying zucchini soaks up much of the white wine broth, bursting in your mouth with welcome gushes of salinity. Another plate of Red Snapper ($18) has the creamiest of cauliflower puree, complemented by the texture and nuttiness of both hazelnuts and wild rice. Not forgetting the fish, which manages a remarkable sear that gives way to unctuous, sweet snapper flakes.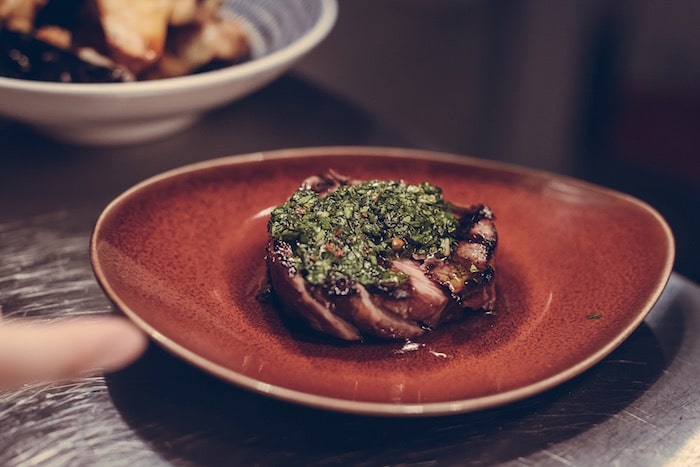 Another simple but outstanding dish is a Grass-fed Black Angus Striploin ($20) that's moist, fatty in just the right places. Paired with a refreshing chimichurri sauce.
It's hard to choose amongst the three desserts on the menu, as they all sound somewhat unadventurous. A Baklava ($10) comes out as a cascade of pashmak, crushed almonds, pistachio crumbs and pistachio ice cream weighing on the Middle Eastern pastry, like a mystery murderer trying to cover up his tracks by piling on more and more, just to keep you confused. The Baklava is sure death by honey.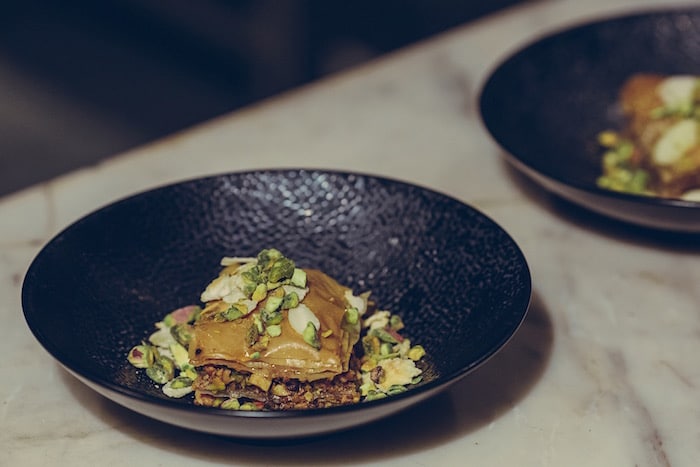 We so want Don Ho to succeed – it's a comfortable, unfussy hangout with inventive dishes executed somewhat decently. It's got some fine-tuning to do to really stand out on the competitive restaurant frontier it's plonked on.
Don Ho is located at 1 Keong Saik Rd, Singapore 089109. p. +65 6223 5001. Open Tue-Sat 6pm – 12am. Closed Sun & Mon.
Top image: Red Snapper
All images courtesy of Colossal Photos as commissioned by Don Ho.