Restaurant Review: Embrace the Italian Slow Meal with New Food and Drink Offerings at Prego, Singapore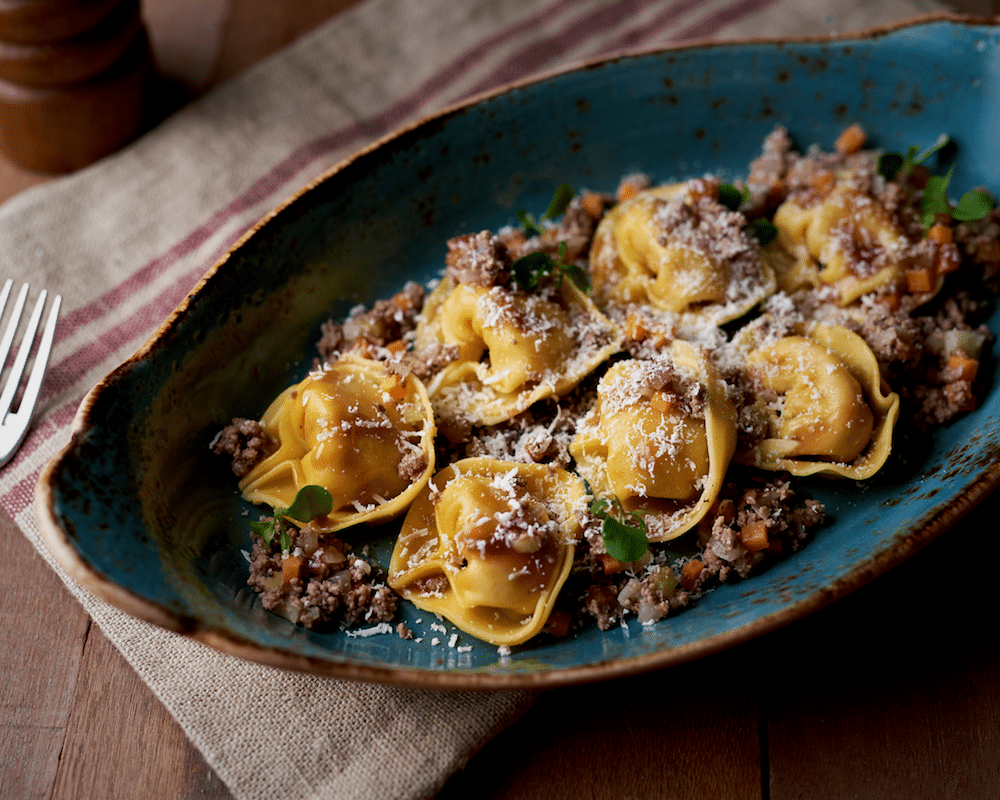 PUBLISHED October 29th, 2019 06:00 am
Following Swissôtel The Stamford's revamp this year, the Italian affair at Fairmont Singapore's Prego also presents an improved menu and modish new surroundings. This time, it's a labour of love from new Head Chef Mauro Sanna, whose had over 40 years of culinary experience and currently co-owns Sardinian restaurant, Olivo, in London. Filled with hearty classics made from family recipes, his new menu is one that beckons diners to slow down and skip the frantic lunch hop for a meaningful communal meal.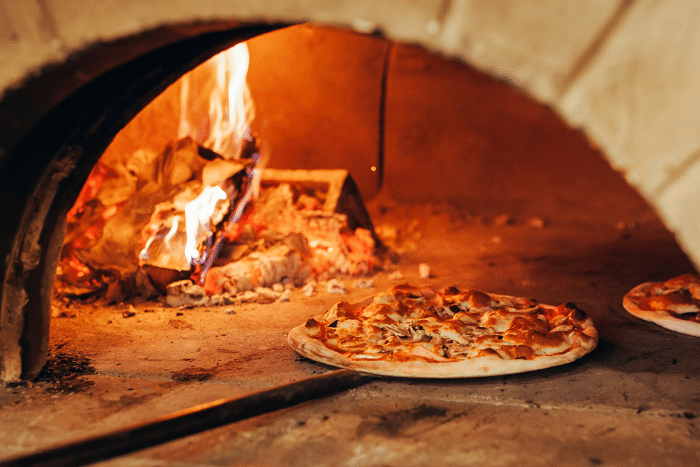 We start with an emblematic Sardinian antipasti, the Anguilla Affumicata (S$24++). It's a combination of smoked eel, golden beets and horseradish, served with a side of pane carasau, or traditional crispy flatbread. There's also a rustic skate in sweet and sour garlic and tomato sauce – the Ali di rassa in "Agliata" (S$18++) – that's great on its own or brightened up with a little salad.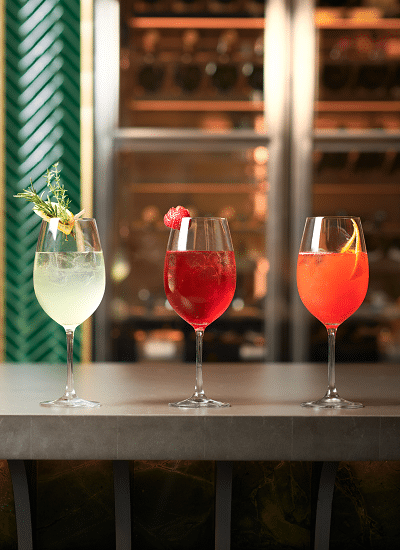 Sardinia's food culture is starkly divided into food from the land and sea, much like the geographical vicissitudes of the island itself. And Sanna is incredibly fastidious with his ingredients – even flour comes imported straight from Italy.
Handcrafted pastas will leave you with all the warm fuzzy feelings a good comfort dish should, but with none of the post-carb discomfort. Fresh from their brickwall ovens, their namesake, the Prego (S$38++) pizza, presents the spoils of the land with sundried tomatoes, ham, wild mushrooms and fresh cream. We also love the Rustica (S$36++) – a tomato and mozzarella based pie generously topped with homemade Italian sausages and pepperoni.
In the 'Capelli d'angelo' all'astice (S$40++), delicate angel hair spaghetti is tossed with Maine lobster in a tangy sauce of San Marzano tomatoes, parsley and chilli. And if you're getting antsy because you haven't seen any mention of cheese in an Italian food review, we saved it all for the Pappardelle (S$32++), where pasta is rolled out in ribbons filled with rich, nutty gorgonzola, placed lovingly on a bed of baby spinach sauce, and topped with a sprinkling of shaved parmesan.
For mains, try the Filetti d'orata in "cartoccio" (S$40++) for a sense of something truly traditional. Baked cartoccio style, a fillet of sea bream is steamed with tomatoes, capers and lemon slices through baking in a parcel of parchment, which preserves the flavour and aroma of the fish. If you're in the mood for something more fatty and succulent, go for the traditional slow roasted pork belly, the Pancetta di maiale in "Porchetta" con "Scafata" (S$42++), instead.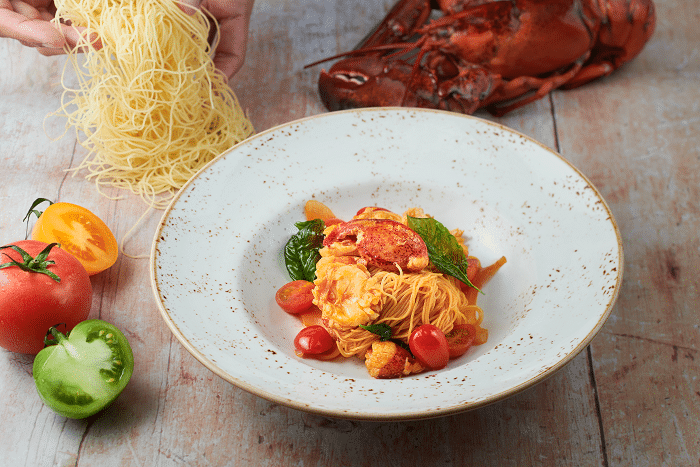 On top of their revamped food menu, Prego also ventures out with a larger drinks menu. This includes the new Prego Lager (S$12++ per pint), which you get get, among other alcoholic things, at their new Island Bar. If you need a little refresher before heading out into the afternoon heat, you'll find some respite with peach and prosecco in the form of a Prego Bellini (S$16++).
Prego is located at Fairmont Singapore, 80 Bras Basah Rd, Singapore 189560, p.+ 65 6431 6156. Opens Mon-Fri 6am-10.30am, 11.30am-2.30pm and 5pm-10.30pm, Sat-Sun 6am-11am, 11.30am-2.30pm and 5pm-10.30pm.