10 Questions With Jeannie Cho Lee, The First Asian Master of Wine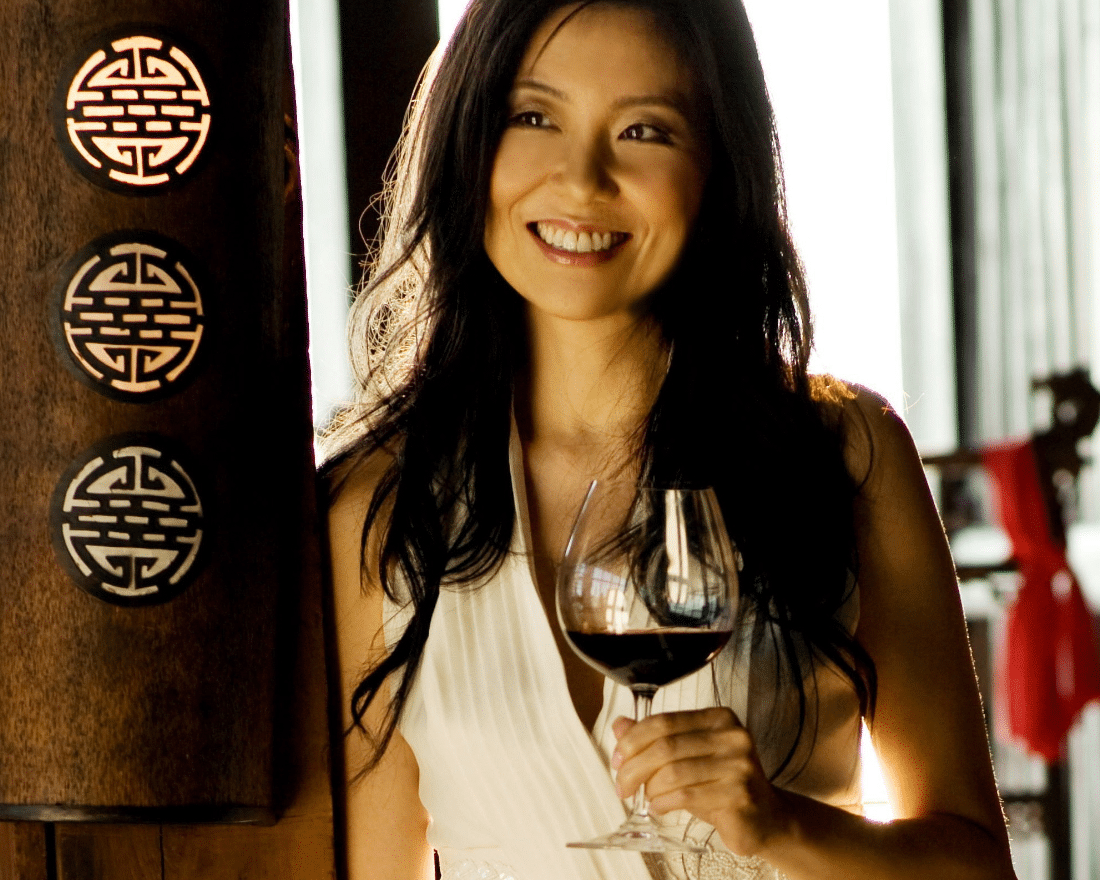 PUBLISHED October 29th, 2019 06:00 am | UPDATED May 18th, 2020 04:54 pm
Not many Asians can claim to have contributed to the study of wine and winemaking as much as Jeannie Cho Lee, who's the first ethnic Asian to receive the prestigious title of Master of Wine in 2008. The oenophile has since gone on to publish books on wine in English, Chinese, and Korean, consulted for Singapore Airlines and Galaxy Macau, and founded the website Asian Palate, among many other notable achievements.
Jeannie is also head of the inaugural Wine Pinnacle Awards' Wine Committee, which celebrated the world's finest wines earlier this month at Resorts World Sentosa in Singapore. We talk to her about the awards, her thoughts on wine and Asian food pairing, and wine trends in Hong Kong and China.
Hi Jeannie! What is the first wine that you remember?
I remember a beautiful 1982 Chateau Talbot that I had while studying at Oxford University. I had tried wine before (mostly cheap supermarket wines) but this wine, which I tasted in 1988 made me say to myself, "Now that is real wine".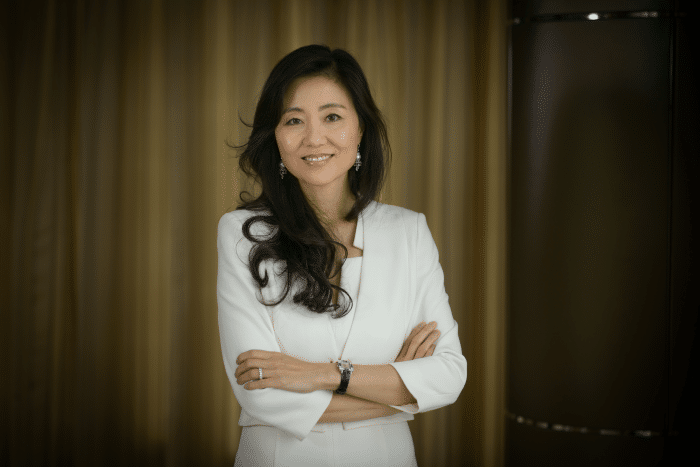 Why did you decide to become a master of wine?
I fell in love with food first before wine, but my interest was piqued when I was a student at Oxford and had the opportunity to travel around Europe. I saw that wine was part of the meal and often it was an integral part, making the food taste better. I explored the wines of France and Italy, on a student budget of course, and continued my wine learning by taking as many wine classes as I could: I took classes at Christie's wine school in London, the Windows on the World Wine School in NYC, the WSET classes eventually getting my Diploma in wine, then the Master of Wine.
I grew up in a very traditional Korean environment so the idea of working in the wine industry was just not something you thought about. As it turned out, as a journalist and writer, I was able to delve deeper into this passion when I moved to Hong Kong with my husband. After completing my wine education with the UK-based Wine & Spirits Education Trust and obtaining my Diploma, I pursued the Master of Wine qualification, finally passing the exam in 2007 and submitting my dissertation in 2008 to obtain the title and becoming the first Asian person in the history of the exam to pass.
Has the wine business changed a lot from when you first started out?
Specifically in Hong Kong, there wasn't much of a wine culture when I first moved there in 1994. Taxes on wines were exorbitant back then, which no doubt acted as a deterrent for it to form and grow. But everything changed when the government removed all customs duties and administrative restrictions in 2008. Now, Hong Kong is a thriving wine trading and distribution centre leading the charge in Asia through wine auctions and education, as well as support in terms of transportation and logistics.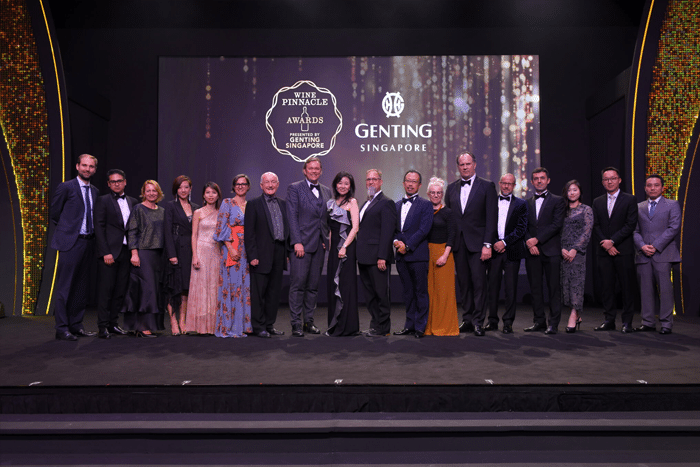 Do you think it's harder for a Hong Kong resident to study wine than someone based in Europe or the United States?
Speaking as a person of Asian ethnicity, the main difference would be that wine drinking is not historically embedded in my culture. This also extends beyond the palate to broader knowledge about regions, customs, terroir, and seasonality that may come more naturally to my counterparts as many wine-growing regions are located in Europe and the US. That said though, these days we have a wealth of information available on the internet and the ease of travel allows us to visit wineries, have conversations with producers, and taste wines at the source. These factors should serve as encouragement for those interested in studying wines no matter where they're based.
There's so many Asian alcoholic beverages out there — sake or soju, for example. Is it difficult convincing the Asian palate to turn towards wine?
Consumers in Asia are often held back by preconceived notions that Asian cuisine, particularly bold or spicy flavours, are not suitable for wine pairings. The truth is, there is a wine for even the strongest flavours like kimchi or curry. Fino sherry and sparkling wines like cava go great with spicy food. Korean flavours call for a wine with bright acidity like a versatile Sauvignon Blanc. Or you could have a beautiful Riesling from Germany or Alsace along with my favourite Singaporean dish nasi lemak with lots of sambal. The trend is towards wine and away from sake or soju due to its lower alcohol content and purported health benefits which local beverages do not enjoy.
What other wine trends do you currently see in Hong Kong and China?
The Chinese market is still generally new to wine, but there's a growing curiosity. They're getting more adventurous in terms of geography and are willing to try different grape varieties apart from the usual suspects from established regions. Hong Kong has played an instrumental role in opening up the world of wines to Chinese consumers by facilitating the import of wine to ports spanning from Beijing to Shanghai and Guangzhou. Pairings with local and regional cuisines remains a significant contributor to the growing appeal of wines. Consumers are now recognising it as an important component of dining, it acts as a gateway for them to try new wines in a welcoming environment that still offers familiarity. They are increasingly drawn to more subtle wines, with layers, depth, and a balanced flavour profile.
Being based in Hong Kong, what's your favourite local dish and wine pairing?
I love Peking duck with a fruity New Zealand Pinot Noir or a young red Burgundy from a ripe vintage like 2015.
Which wine would you always unabashedly drink on a non-work night?
Champagne!
Why should everyone pay attention to the Wine Pinnacle Awards?
The Wine Pinnacle Awards is the first ever nominations-based recognition of wines in the world. This difference sets it apart from other submissions-based wine awards that require an entry fee as it does not place any limitations on geography and vintage, allowing for a more diverse selection founded on merit. We've also made a point to reflect trends such as sustainable practices and the growing prominence of Chinese reds, thereby ensuring its relevance and acknowledging trends.
How were the nominees chosen?
We've put together a 54-member jury comprised of wine professionals and experts from Asia, Europe, and the US who submitted their choices for the 27 categories we came up with. Among the 54 members, 42 are either Masters of Wine or Master Sommeliers – the two highest wine qualifications in the world. Without paid submissions, the entire world of wines is open to nominations. Each category accommodates a long list of numerous wines, which were later whittled down to five finalists. The jury were asked to submit their chosen wines in order of preference with each nomination carrying different points depending on the wine's ranking. The highest scorers became the winners of their specific categories!
The Wine Pinnacle Awards took place from 10 to 12 October 2019. See the full list of winners and nominees.
Photos courtesy of Resorts World Sentosa.