Bar Review: The ExciseMan Opens With 'Remarkable Regional Malts' At The Esplanade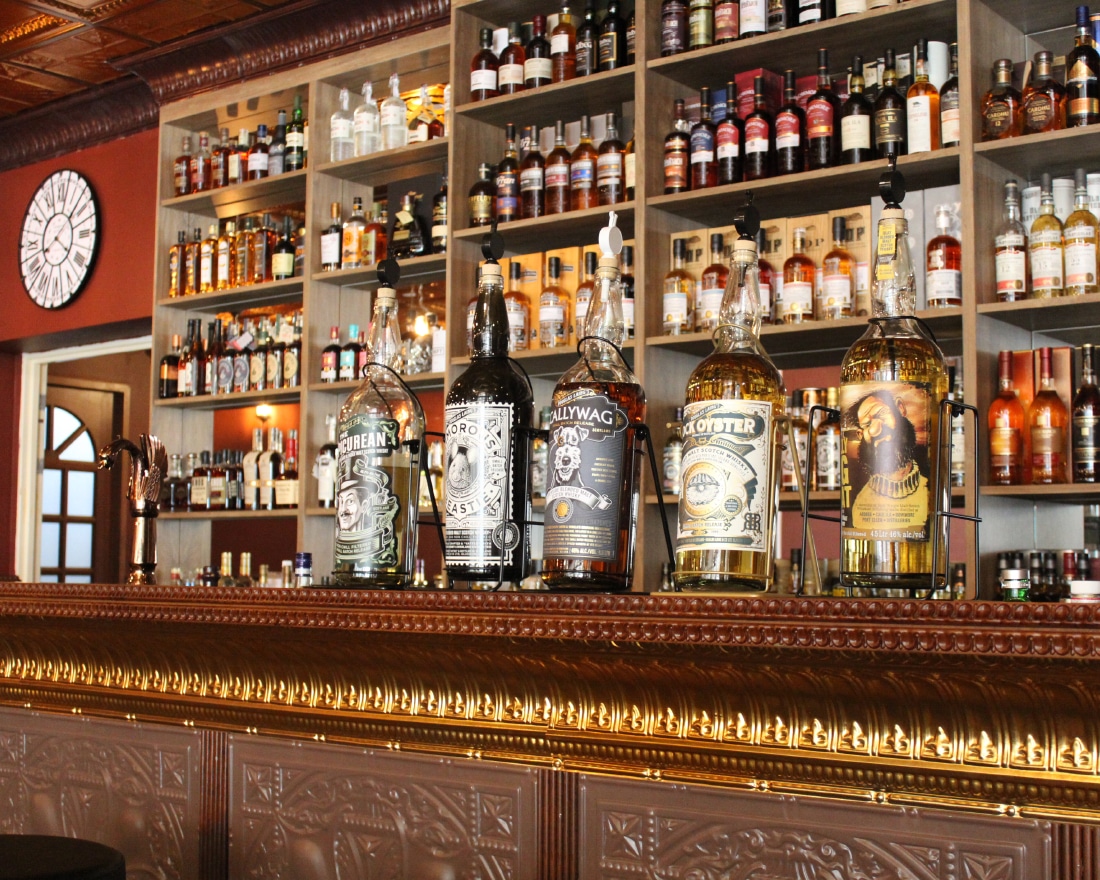 PUBLISHED January 12th, 2019 06:00 am | UPDATED May 18th, 2020 04:23 pm
Are whiskies going out of trend in Singapore? Not according to The ExciseMan, which recently opened on the second floor of The Esplanade. The city's newest bar for the liquid gold is cosy and intimate, and like nearly all before is kitted out in leather and dark wood. It is charming too: a fireplace, vintage lamps, and a 140-year-old piano pull you away from the busy arts centre outside into a downlit world where malt is king.
The name might pique your curiosity, and it should. An exciseman is a term for an official responsible for collecting alcohol tax duties and inadvertently suppressing whisky smuggling back in the 18th, 19th, and early-20th centuries — think of them as distillery policemen who had a large part to play in Scotch whisky history.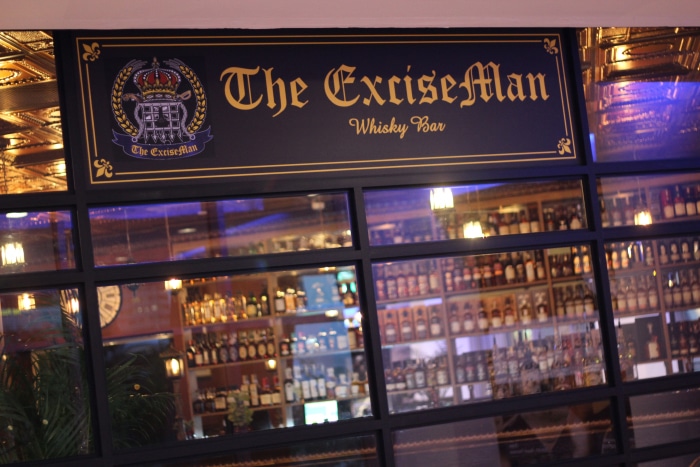 But it's not like the bar takes itself too seriously. The owners Lewis Mitchell and Patricia Britton, who also run Le Vigne Wine and Spirits, don't believe in brands, age statements, or partisans awards — marketing things that the whisky-drinking world seems to be obsessed with. They are more concerned with the spirits' quality (we say spirits, because you will also find a fine collection of rum, grappa, tequila, and vodka here), and rightfully so.
They could hardly have curated a better shelf. All of the whiskies at The ExciseMan are from Scotland, with an inclination towards artisanal bottlings and special distillery bottlings that you'll be hard-pressed to find in Singapore. Douglas Laing, a famous family-owned independent bottler in Scotland, has also partnered with the bar to presents its full range of Remarkable Regional Malts. The collection of five includes the Big Peat (46% ABV), a feisty and ashy whisky that marries together the best of Islay; the fruity and spicy Timorous Beastie (46.8%) from the Highland region; and Island-style Rock Oyster (46.8%) in all its smoky and salty oceanic glory.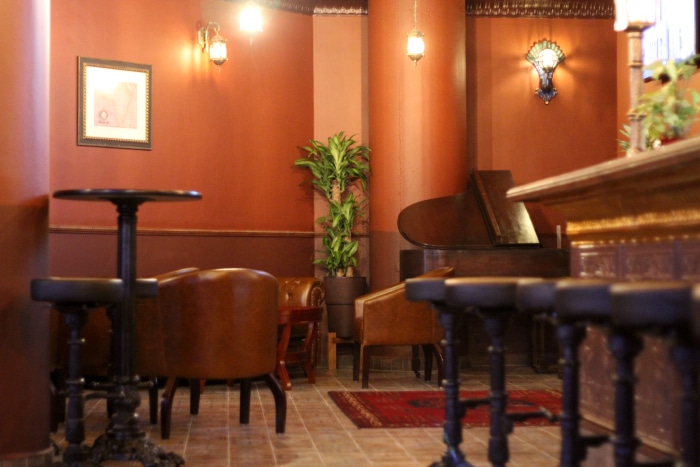 A night's spending at The ExciseMan can lie anywhere between $12 and $488 (for a Lagavulin 37 Years — the most expensive of the pack), with pours coming in at a standard 30ml. You are welcome to order double, of course, at only 50% more of the original price. Serious enthusiasts can have a taste of exclusive bottlings such as the Hammer Head 25 Years ($52) and Invergordon 1966 45 Years ($72) — and the list grows each week. Lewis suggests keeping an open mind, and to always ask questions or for a recommendation. Want a cocktail? At any time, the bar is ready to make an Old Fashioned or Negroni from a small list of classics.
And when the drinks seem to be getting to you, or when you want to 'open up' your whisky, go draw a bit of charcoal-filtered water from a copper swan tap at the counter. It's not the best thing about The ExciseMan, but it's surely one of the coolest.
The ExciseMan is located at #02-27 Esplanade Mall, 8 Raffles Ave, Singapore 39802, p. +65 6963 1192. Open Mon-Sat 3.30pm – 11.30pm. Closed Sun.