Best Cocktail Bars in Beijing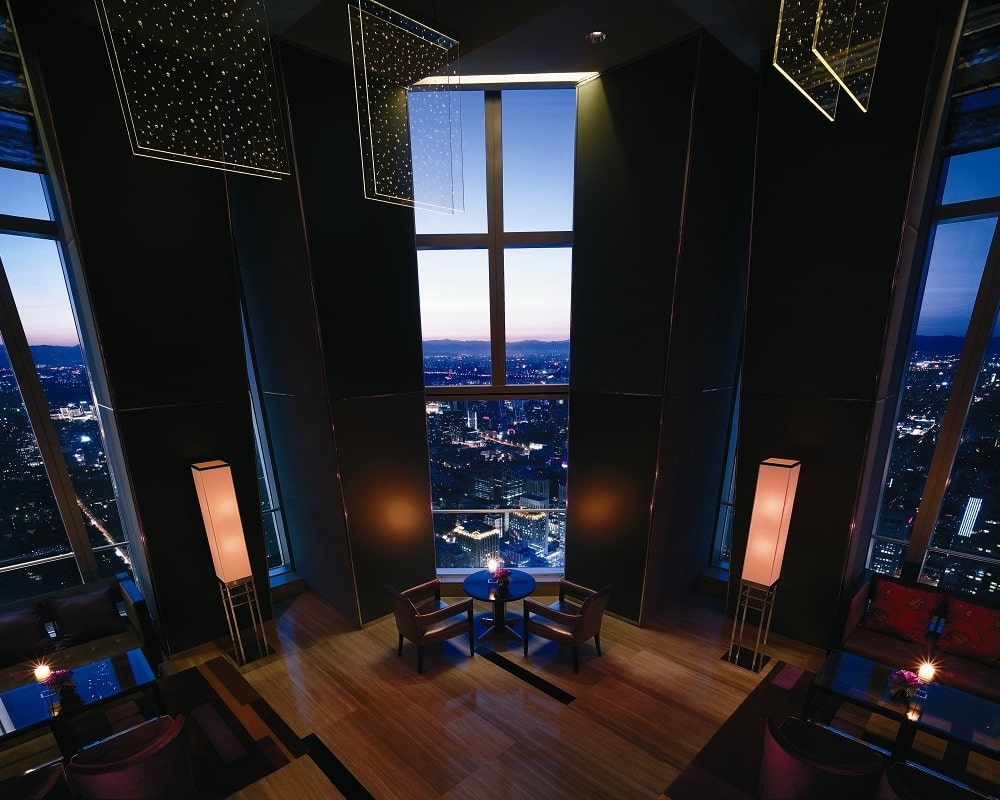 PUBLISHED September 14th, 2016 07:00 am | UPDATED March 26th, 2019 12:58 pm
Although Beijing might be a goldmine of spices, teas, and other produce at its disposal that's not commonly used in western mixology, it's easy to overlook the city as a booming centre of cocktail culture in Asia. If you're wondering where to go for cocktails in China's capital, here are five of the best bars shaking and straining their way into hearts of both locals, expats, and tourists alike.
Infusion Room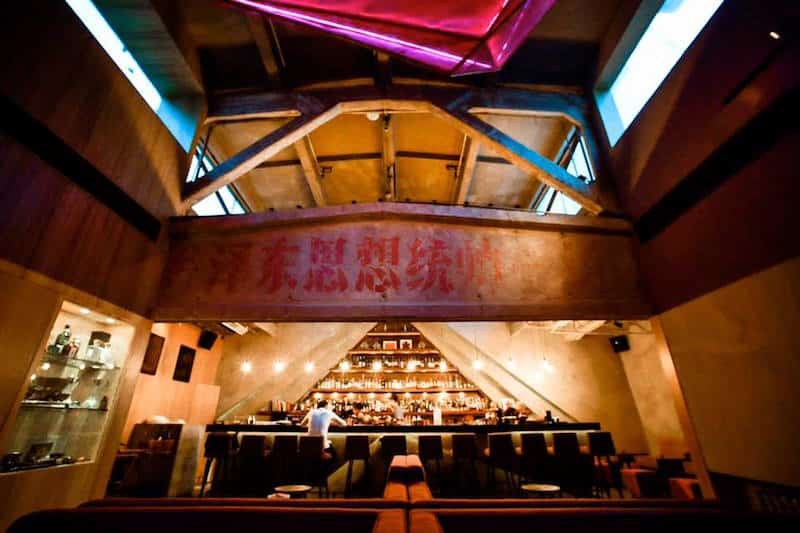 Situated right above Sanlitun powerhouse, Dlounge, which we also enjoy for a vibrant night out), Infusion Room churns out meaner cocktails. Helmed by award-winning Taiwanese bartender Paul Hsu and his friendly team, the cosy Room caters to a more discerning clientele – or those who can be bothered to find the 4-digit code to enter the bar. Gimmicky, but that doesn't stop throngs of thirsty loyal fans that make the pilgrimage. Check out the team's creative seasonal concoctions or go with classics like the Aged Manhattan, a combination of sous-vide oolong bourbon, cherry bitters and sweet vermouth served in a hip flask encased in a wooden box. It's hipster, and more importantly, it's good.
Infusion Room is located on the upper level of DLounge, Courtyard 4, Gongti Bei Lu, Chaoyang District, p. +86 10 6593 7710. Open Mon-Sun 8pm-2am.
Atmosphere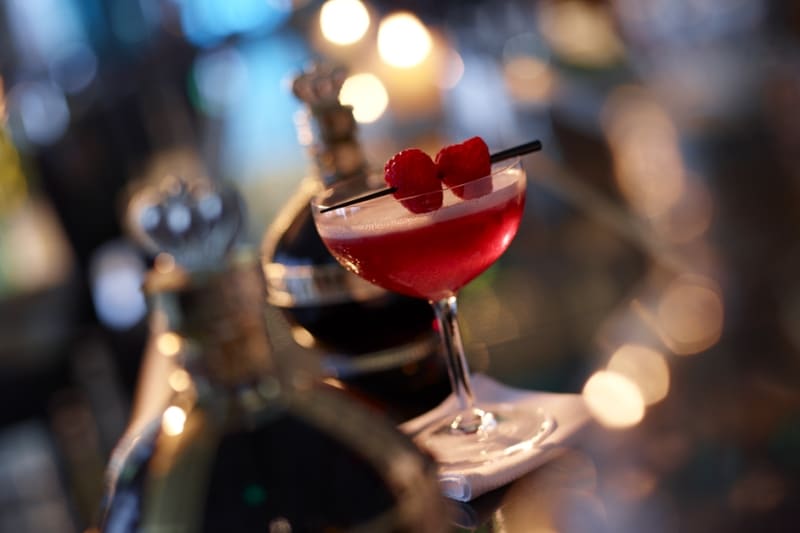 If the Great Wall of China too much of a hike out for you, Atmosphere allows you to scale the heights right in the heart of the city. Located on level 80 of China World Summit Wing, the luxurious flagship the Shangri-La chain in Beijing, you're guaranteed enviable Snapchat/Instagram Stories opportunities of the sweeping city views. The extensive cocktail menu by head mixologist Attila Balint and his team covers the spectrum, from tiki to tea-based cocktails. Atmosphere is putting a lot of effort into carving out its spot on the world map – in the last two years, they've hosted the likes of Simone Caporale (formerly from Artesian), Luca Cinalli (Nightjar), and Steve Schneider (Employees Only) behind the bar.
Atmosphere is located on level 80 of China World Summit Wing, Beijing, No.1 Jianguomenwai Avenue, Chaoyang District, p. +86 10 6505 2299. Open Mon-Fri 2pm-2am, Sat-Sun 12pm-2am.
Janes + Hooch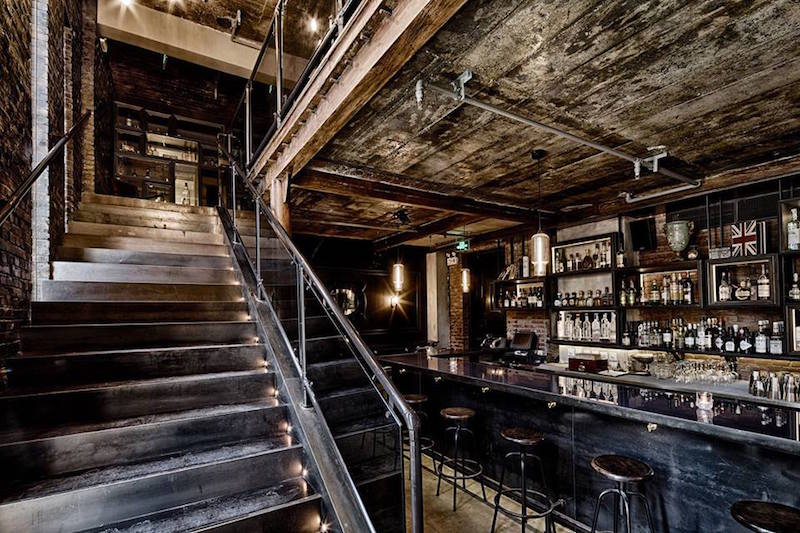 Ask any cocktail lover in Beijing for a recommendation and Janes + Hooch H will most likely pop up in the conversation. The only Pekingnese bar on Asia's 50 Best Bars list this year, head honcho Warren Pang and team will impress with a handful of earnestly crafted cocktails. Labels and talk aside, rub shoulders with a gorgeous clientele at this popular cocktail mecca sprawling across two levels, equally fitting for both a quiet mid-week tipple or weekend wind-down with your mates. You will not go wrong with their well-executed classics, or go big with a cocktail punch bowl, served in elegant crystal.
Janes and Hooch is located in Building 10, Courtyard 4 Gongti Bei Lu, Chaoyang District, p. +86 10 6503 2757. Open 7pm-2am daily.
Capital Spirits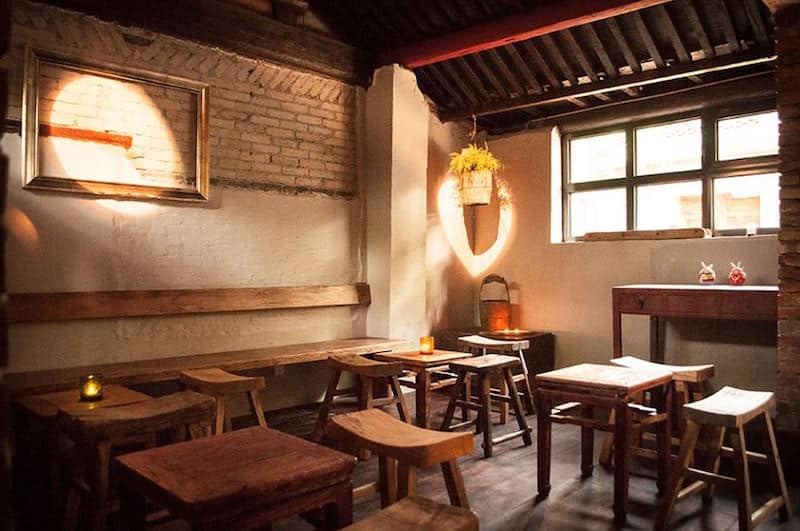 Think you know your cocktails? We serve you a challenge at the world's first bar dedicated to baijiu, in honour of the pungent local grain spirit. Featured on international titles like New York Times, Conde Nast Traveler and World Street Journal, the cosy hutong speakeasy serves up delicious baijiu-based concoctions such as Baijiu Sour and Ma-La Rita margarita, infused with Sichuan peppercorns. For the apprehensive, sip on sample flights of more than two dozen varieties of baijiu. Try the Fear Factor-esque snake-infused baijiu from Guangdong, after you get well-acquainted with the spirit. Ganbei!
Capital Spirits is located at 3 Daju Hutong, Dongcheng District, p.+86 10 6409 3319. Open Tue-Sun 8pm-1am.
The Tiki Bungalow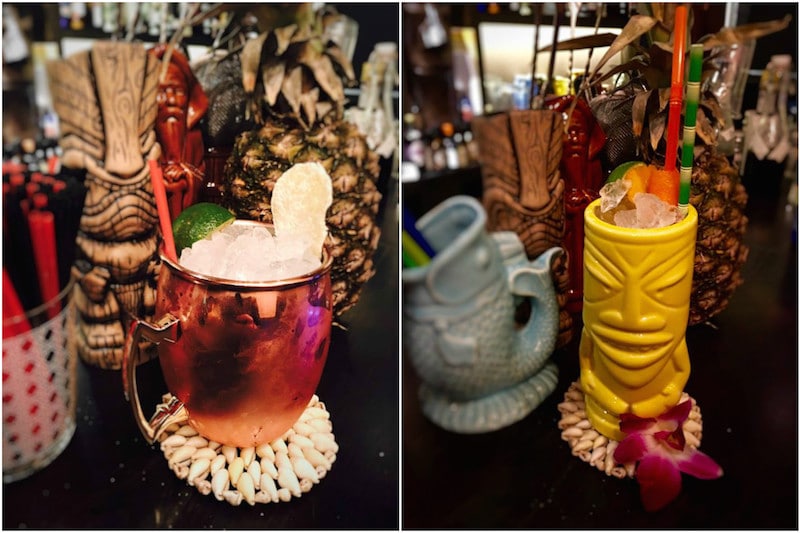 This snug little hideaway is the industry experts' favourite hangout when the sun sets (or before, we bet). It's not hard to see why, especially in the long sizzling summer days. Nestled in a dingy hutong street, the Bungalow with its kitschy palm leaves, carved totem poles, exotica soundtrack, and Polynesian knick-knacks will put you in a tropical paradise mood instantly. Shout out your tiki order to friendly Hawaiian shirt-clad barmen or big boss, Phil Tory, who serves rum magic in wonderfully silly mugs. The massive menu boasts some of the finest and most extravagant tiki cocktails, based on vintage recipes from the 30s to 60s.
The Tiki Bungalow is located at 34 Jiaodaokou Bei Santiao, Dongcheng District, p. +86 158 1051 1562. Open 6pm-2am daily.
Top Image: Atmosphere