Best Ramen In Singapore: Where To Get Your Slurpworthy Noodle Fix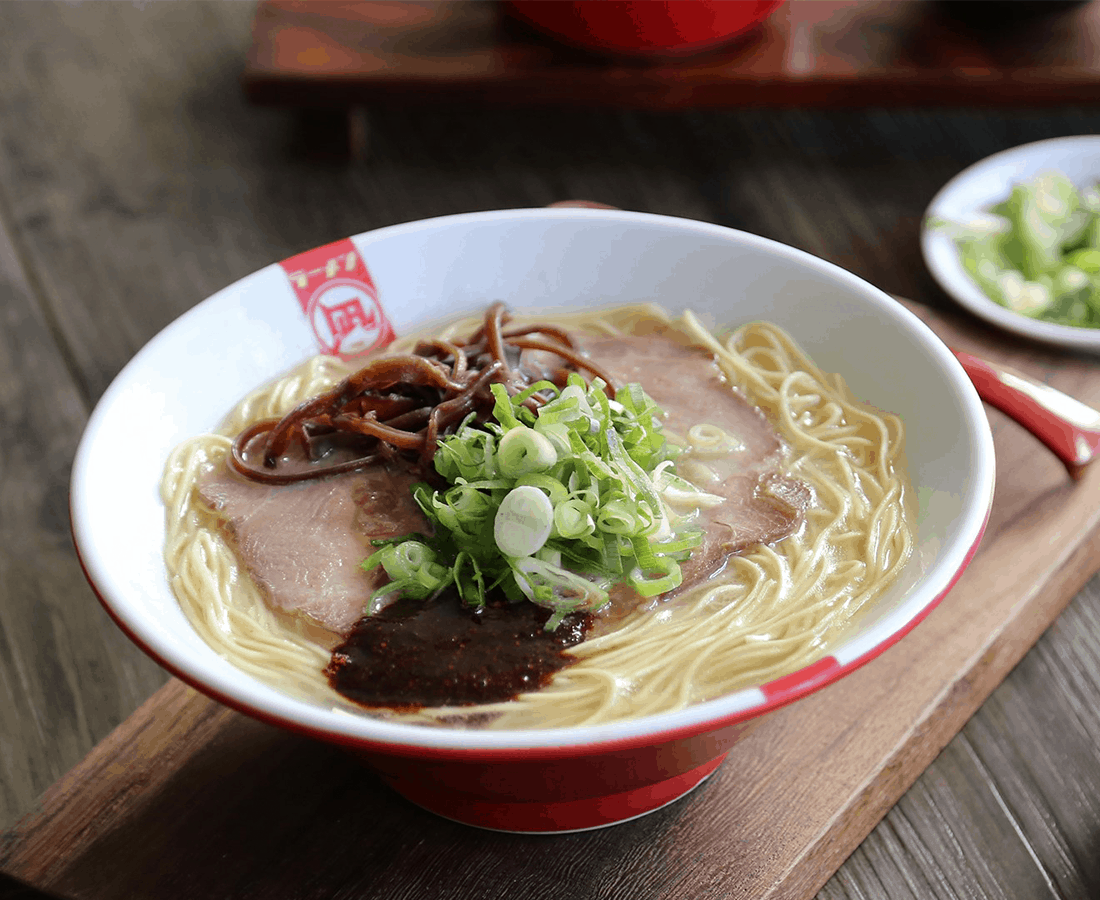 PUBLISHED January 12th, 2021 06:00 am | UPDATED January 17th, 2021 01:56 am
Whether it's sushi, donburi, or traditional sweets, we can't get enough of the carb goodness that the Japanese have perfected in so many forms. Among them, ramen is a staple comfort food that differs in taste in every prefecture. From Hokkaido-style tonkotsu and miso ramen to an inventive tomato-cheese combo (an Osaka favourite!), here's our take on the best ramen places in Singapore. 
Hakata Ikkousha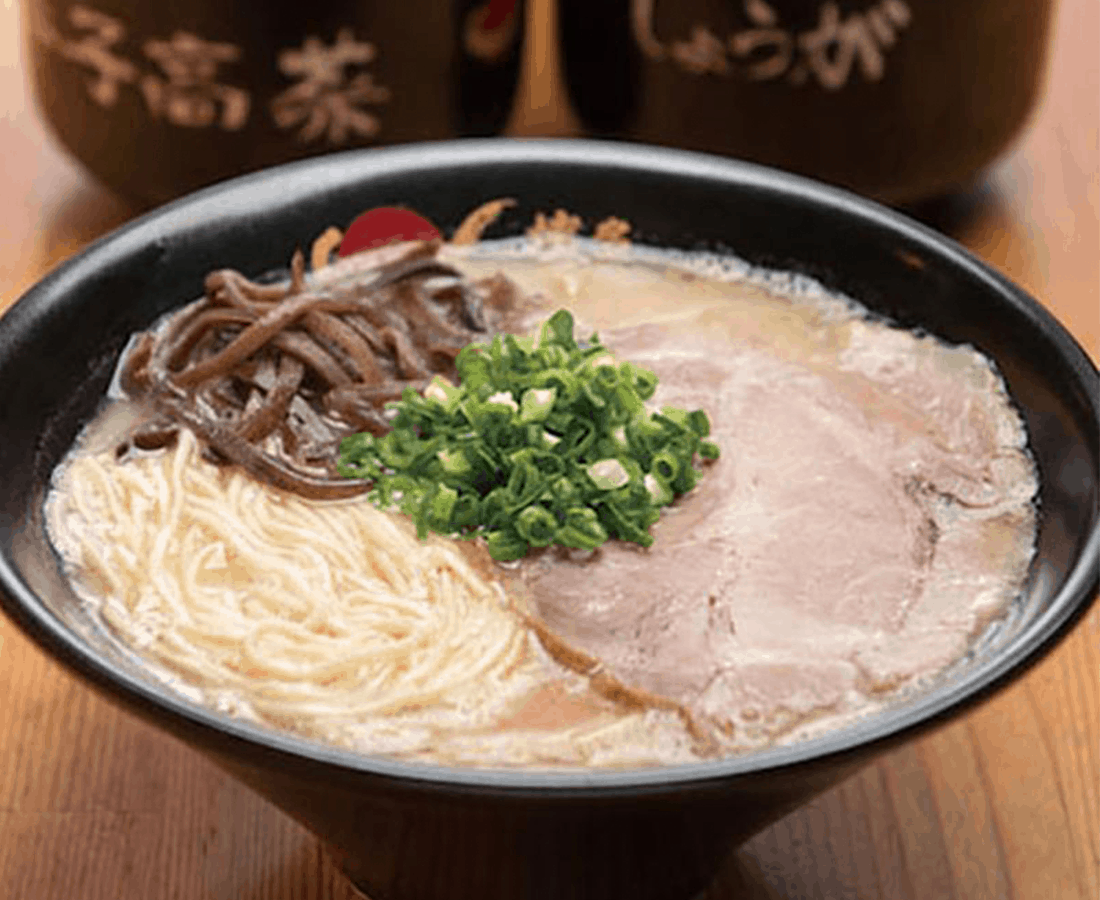 Hailing from the Fukuoka Prefecture, famed ramen chef Kousuke Yoshimura takes pride in constantly refining and serving authentic Hakata ramen. Hakata Ikkousha's creamy and rich tonkotsu broth comes foaming with umami bubbles that show the dedication behind simmering it. Choose between the Tonkotsu Standard (S$12/13), the garlicky Tonkotsu Black (S$13.50/14.50), or the Tonkotsu Special (S$16/17) that comes with four tender chashu pieces. To get your taste buds tingling, challenge yourself with the flaming God Fire (S$13.50/14.50) that comes in four spice levels.  
Hakata Ikkousha has two locations at Tanjong Pagar, Blk 7 Tanjong Pagar Plaza, #01-104B, Singapore 081007, and CHIJMES, #F1-07, 30 Victoria Street, Singapore 187996. Open Mon-Sat 11.30am-10pm, Sun 11.30am-9pm. 
Hokkaido Ramen Santouka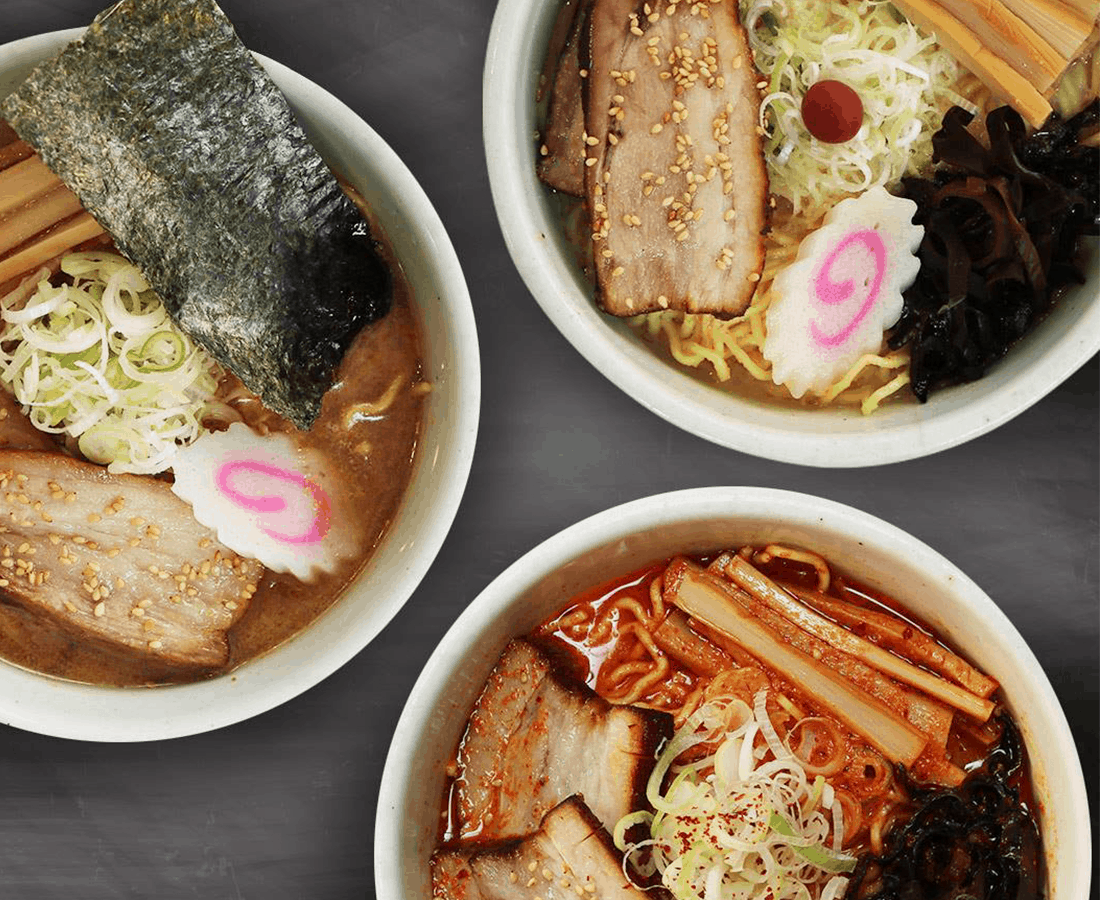 Known for their Tokusen Toroniku Ramen (S$21/22/24), Hokkaido Ramen Santouka is a prime example of ramen done right. While their thick milky broth and thin, bouncy noods alone make for a good bowl of ramen, it's the slices of aged Iberico pork that keep those chopsticks moving. Gorgeously tender with a perfect balance of meat and fat, the pork cheeks are aplenty and marinated well. Their Kara-Miso Ramen (S$13.50/14.50/16.50) is also a hit with the crowd, even for those who aren't usually soybean paste fans. 
Hokkaido Ramen Santouka has two locations at The Central #02-76, 6 Eu Tong Sen Street, Singapore 059817, and City Square Mall, Don Don Donki Food Court, #B2-05/18, 180 Kitchener Road, Singapore 208539. Open daily 12pm-3pm and 5.30pm-9pm. 
Ippudo Singapore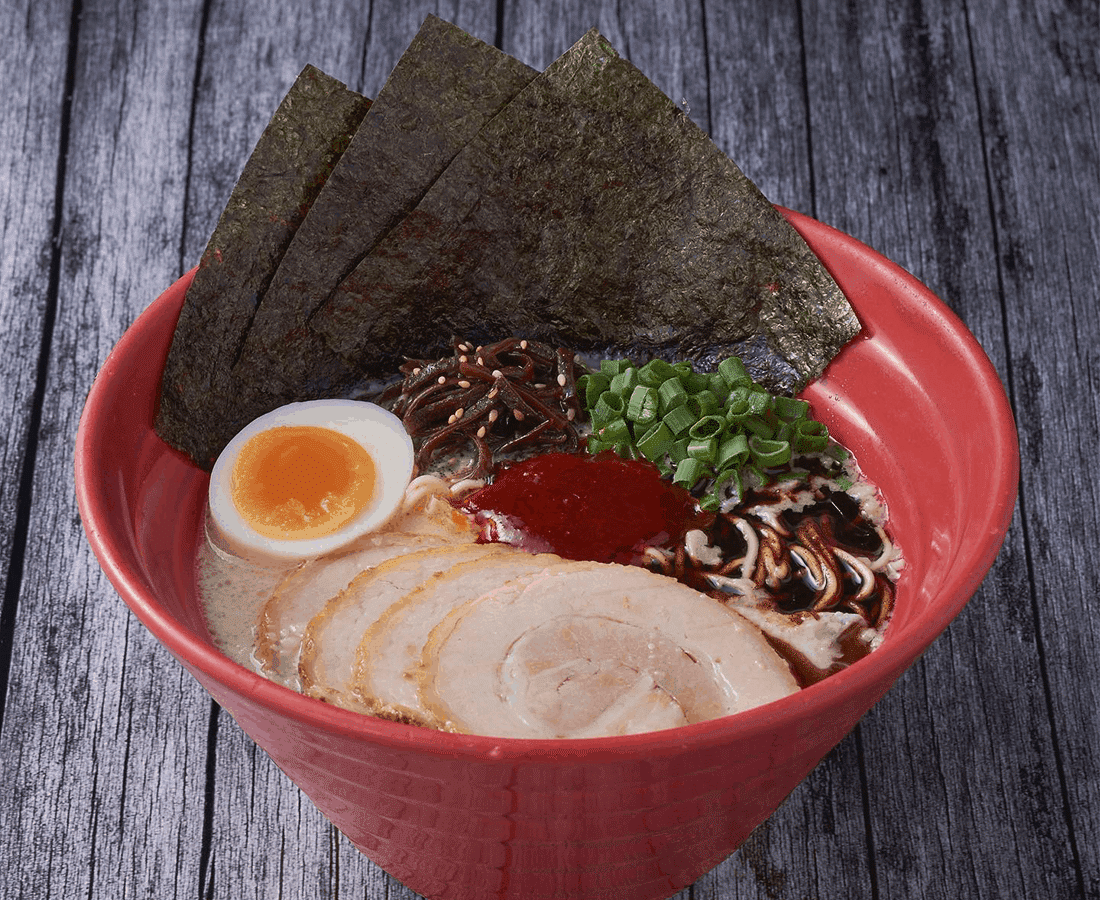 This global ramen leader is renowned for good reason, with awards like first place at the Tokyo Ramen of the Year Grand Prix under its belt. Singapore exclusives suited for our local palate include the Bonito Tonkotsu (S$17.85), which boasts a flavourful mix of fish and pork broth accented with a refreshing Japanese citrus pepper paste, and a hearty Vegetable Ramen (S$14.80), topped with three kinds of lettuce, cherry tomatoes, and king oyster mushrooms. And of course, you can't go wrong with the internationally beloved classic Shiromaru Motoaji (S$14.85).
Ippudo Singapore has eight outlets across Singapore. For more information on their locations, opening hours and menu, visit their website here. 
Keisuke Ramen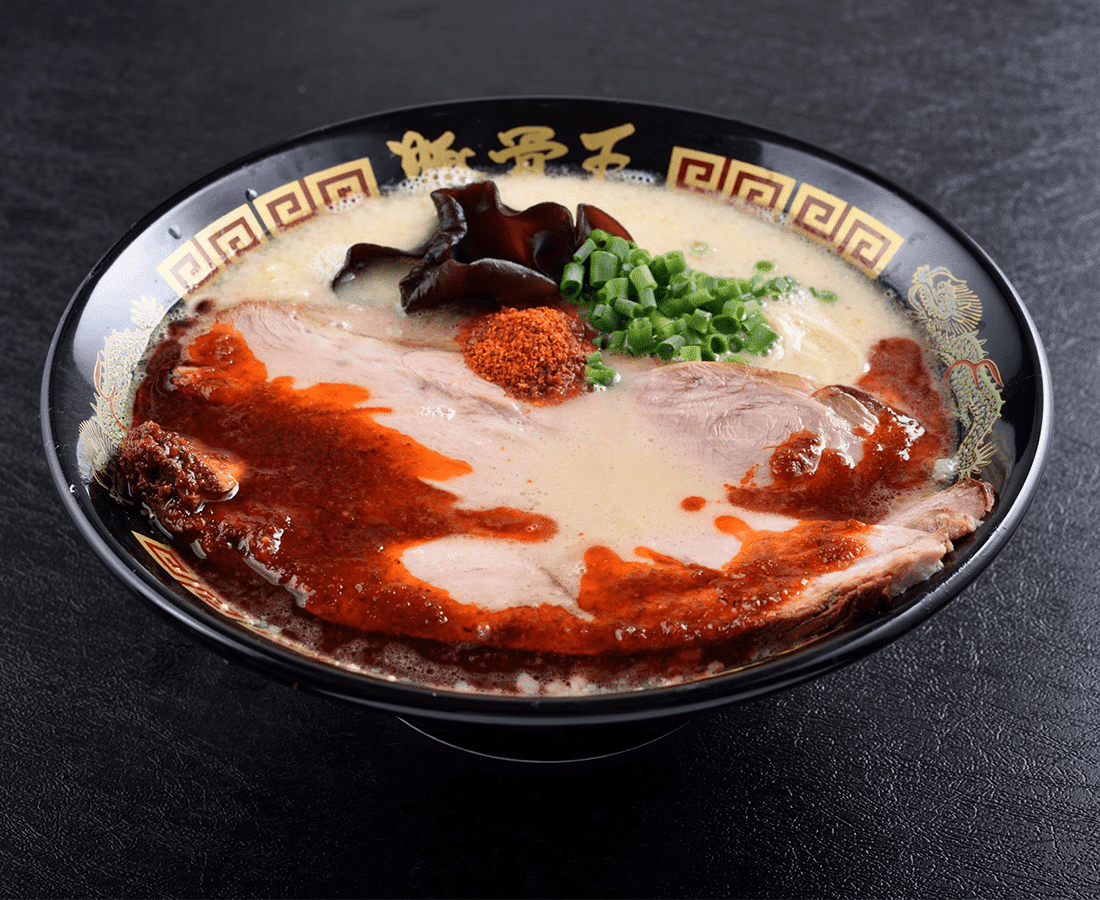 As the biggest ramen chain in Singapore with 20 outlets and 16 different concepts, your choices at Keisuke Ramen are endless. Seafood lovers, slurp your way through decadent broths such as Kani King's Crab Broth Ramen (S$13.90) at Cineleisure Orchard and Lobster King's Lobster Broth Ramen (S$14.90) in Clarke Quay. Feast on the classics at Keisuke Tokyo in Suntec City, or switch things up at Bugis' Tonkotsu King Four Seasons with twists like spicy pork mince in Tonkotsu Ramen Summer (S$13.90) and a curious combination of basil and cheese in Tonkotsu Ramen Spring (S$11.90). 
Keisuke Ramen has over ten ramen outlets across Singapore. For more information on their locations, opening hours and menu, visit their website here. 
Konjiki Hototogisu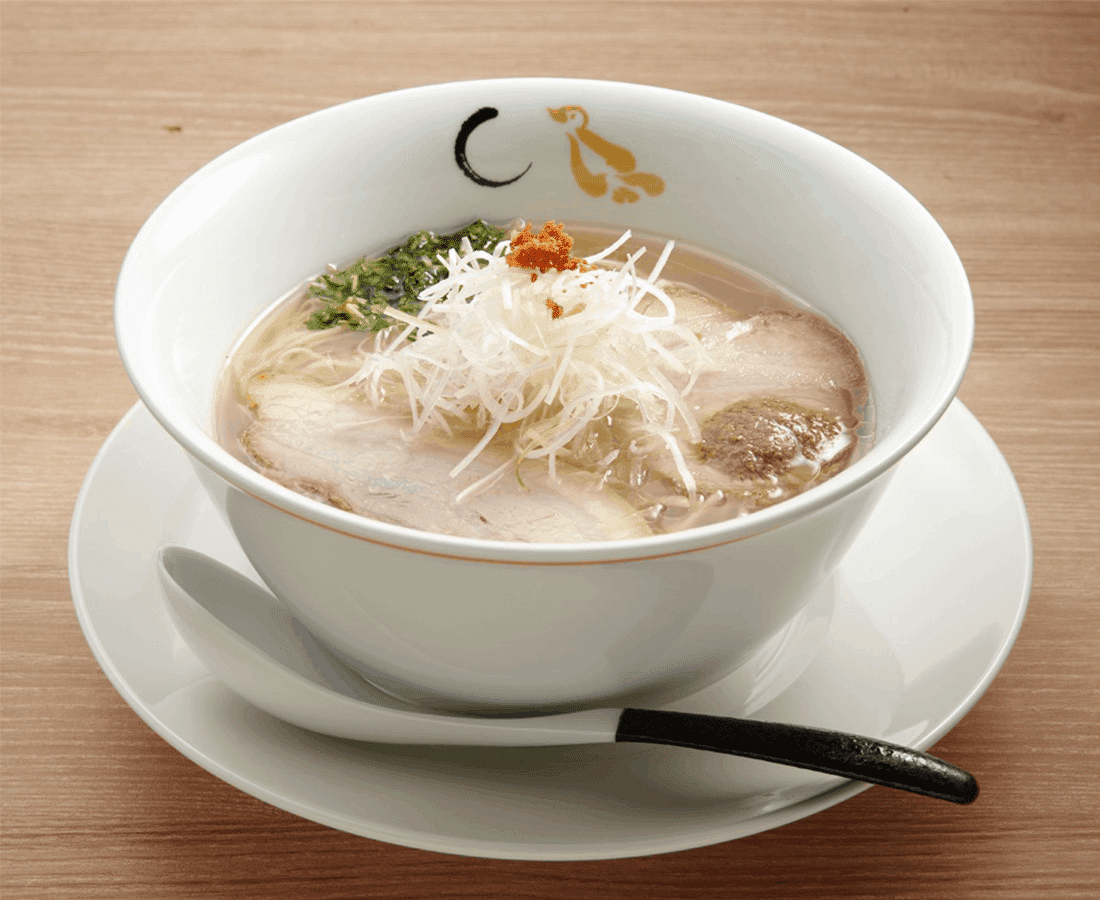 Known around the island as the only ramen place that was awarded the Michelin Bib Gourmand in Tokyo, Konjiki Hototogisu sets expectations high and meets them. Their flagship store at CHIJMES was the first outlet to open in Singapore with their best-selling Shoyu Hamaguri Soup Ramen (S$14.90) – an umami-filled shellfish broth packed with thick sous-vide chashu, black truffle paste, porcini flakes, plus a dash of white truffle oil. Each of their eight outlets comes with its own innovative concept to explore – with Sawara Oyster Ramen at 100AM, Chilli Crab Ramen at Causeway Point, and even Yuzu Cappuccino Ramen at Paragon. 
Konjiki Hototogisu has eight outlets across Singapore. For more information on their locations, opening hours and menu, visit their Facebook page. 
Menya Kokoro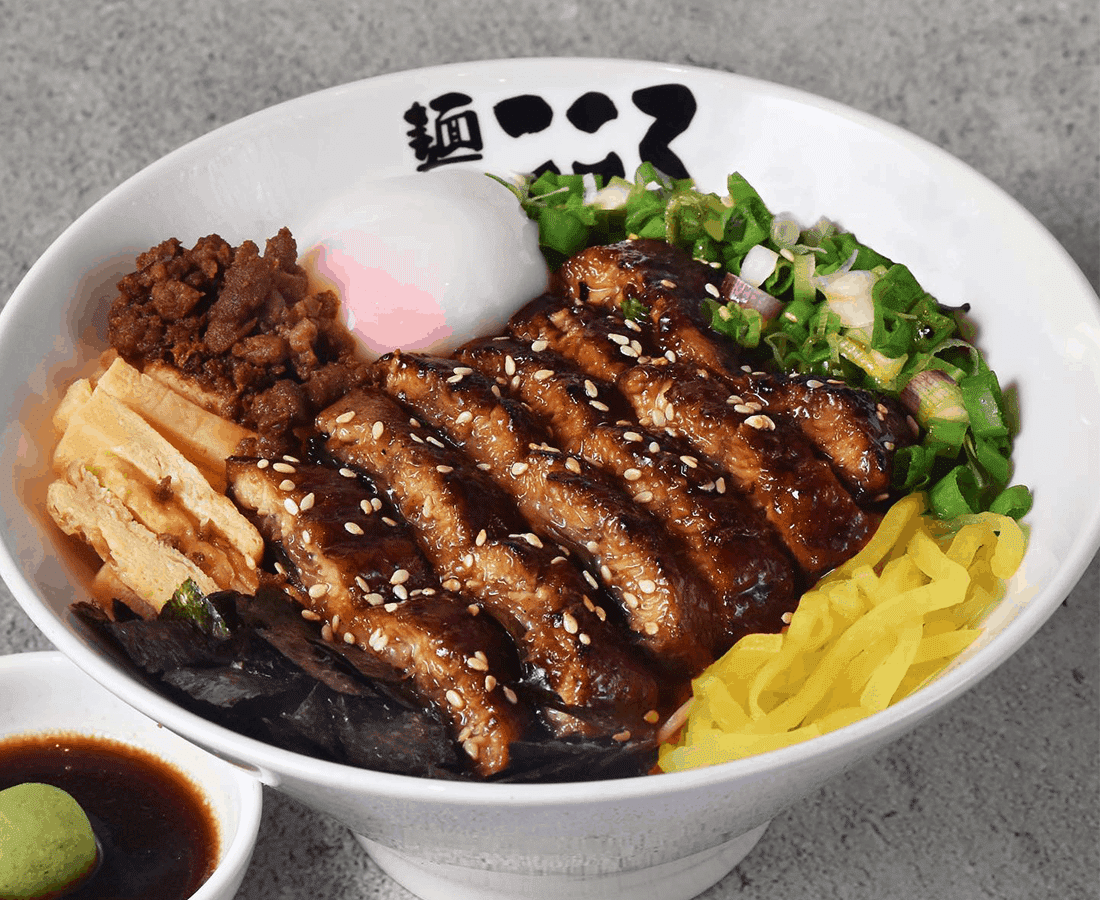 Swap out the usual tonkotsu and chicken broth ramen for Menya Kokoro's signature Beef Mazesoba (S$12.80), coated in a rich minced meat sauce that's perfect for those meaty cravings. This hearty dish is generously topped with succulent beef slices as well as an oozy onsen egg; break it over the chewy noodles and mix it all up for a comforting meal. Menya Kokoro also does seafood-forward mazesoba right, including Unagi Mazesoba (S$16.80) and a cold Smoked Salmon Hiyashi Chuka (S$17.80). 
Menya Kokoro has three outlets across Singapore. For more information on their locations, opening hours and menu, visit their website. 
Nantsuttei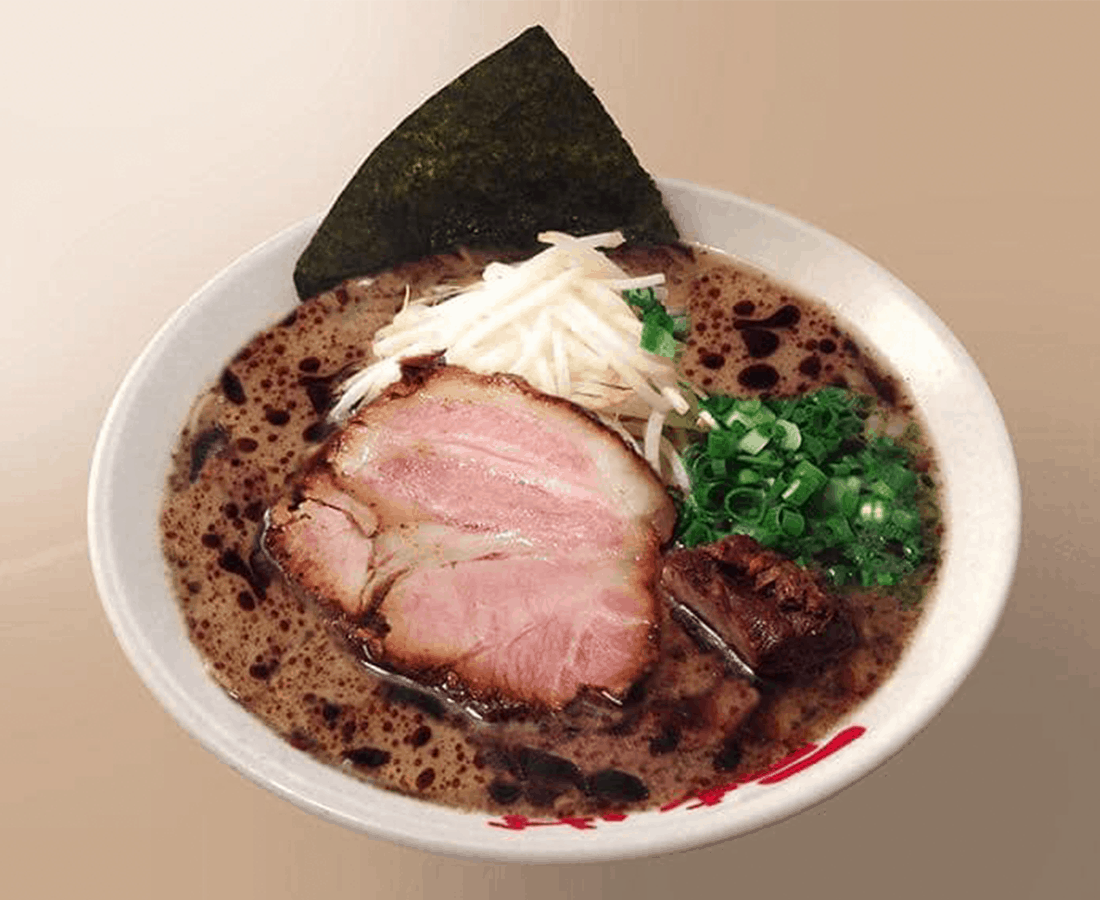 Ramen fans who love an intense broth will find the Nantsuttei Ramen (S$10.80/12) an instant hit. The rich tonkotsu broth contains strong notes of garlic, further elevated with a drizzle of black Kumamoto-style roasted garlic oil. Top it off with their specially-marinated chashu slices and heaps of bean sprouts, and you've got yourself the ultimate umami bomb. And of course, there's something for the spice lovers as well but be forewarned – the Dragon Ramen (S$13) – made with their in-house spicy blend – is not to be messed around with.  
Nantsuttei is located at 181 Orchard Road, Orchard Central, #07-12/13, Singapore 238896. Open daily 11am-10.30pm. 
RAMEN KIOU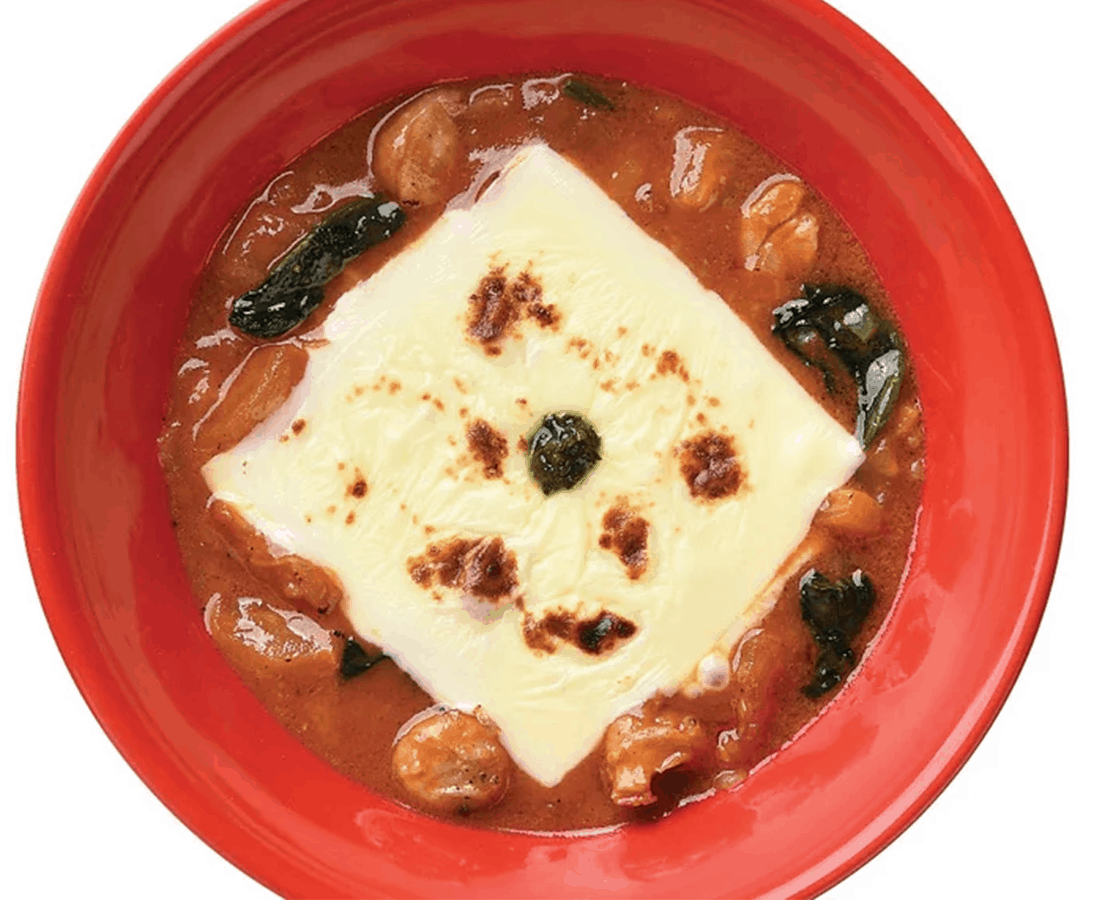 Looking for a change from the usual tonkotsu? Try the rich tomato broth from Osaka-based chain RAMEN KIOU instead. Balancing sweet and savoury flavours, the Tomato Cheese Ramen is topped with a layer of torched cheese and a thick slice of braised chashu. If unconventional flavours aren't quite to your taste, their Signature KIOU Ramen offers a milky and fragrant salt-based pork bone broth, while the Chashu Ramen has five massive slices of chashu for those who can't get enough of meat. 
RAMEN KIOU has two locations in &JOY Dining Hall at Jurong Point, B1 Jurong Point, Japanese Food Street, 65 Jurong West Central 3, Singapore 648332 and Great World, #B1-132, 1 Kim Seng Promenade, Singapore 237994. Open daily 11am-9.30pm. 
Ramen Matsuri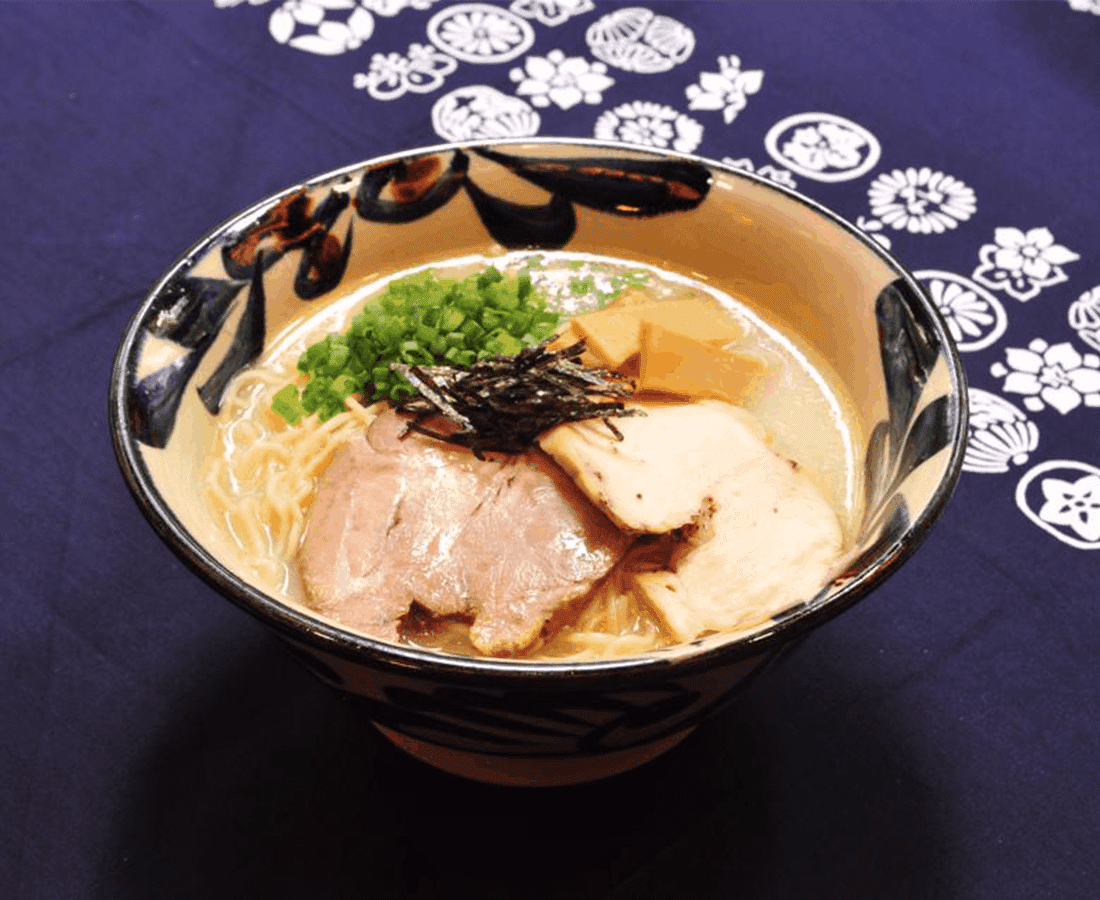 Chicken broth, with its light flavours, isn't as popular a choice as rich tonkotsu, but Ramen Matsuri will turn you into a believer. Their flavourful chicken-based broth comes from cooking whole chickens over a strong fire for more than six hours, with one bowl containing more than 400 grams worth of chicken. Get your money's worth with the Torikoku Special (S$18.30) that comes with a variety of toppings. Their Mazesoba Nagoya Style (S$12.80) is equally delicious, laden with spicy minced pork and a runny soft-boiled egg. 
Ramen Matsuri is located at 7 North Canal Road, Singapore 048820. Open Mon-Thurs, Sat 11.30am-3pm, 5.30pm-10.30pm, Fri 11.30am-3pm, 5.30pm-11pm. 
Ramen Nagi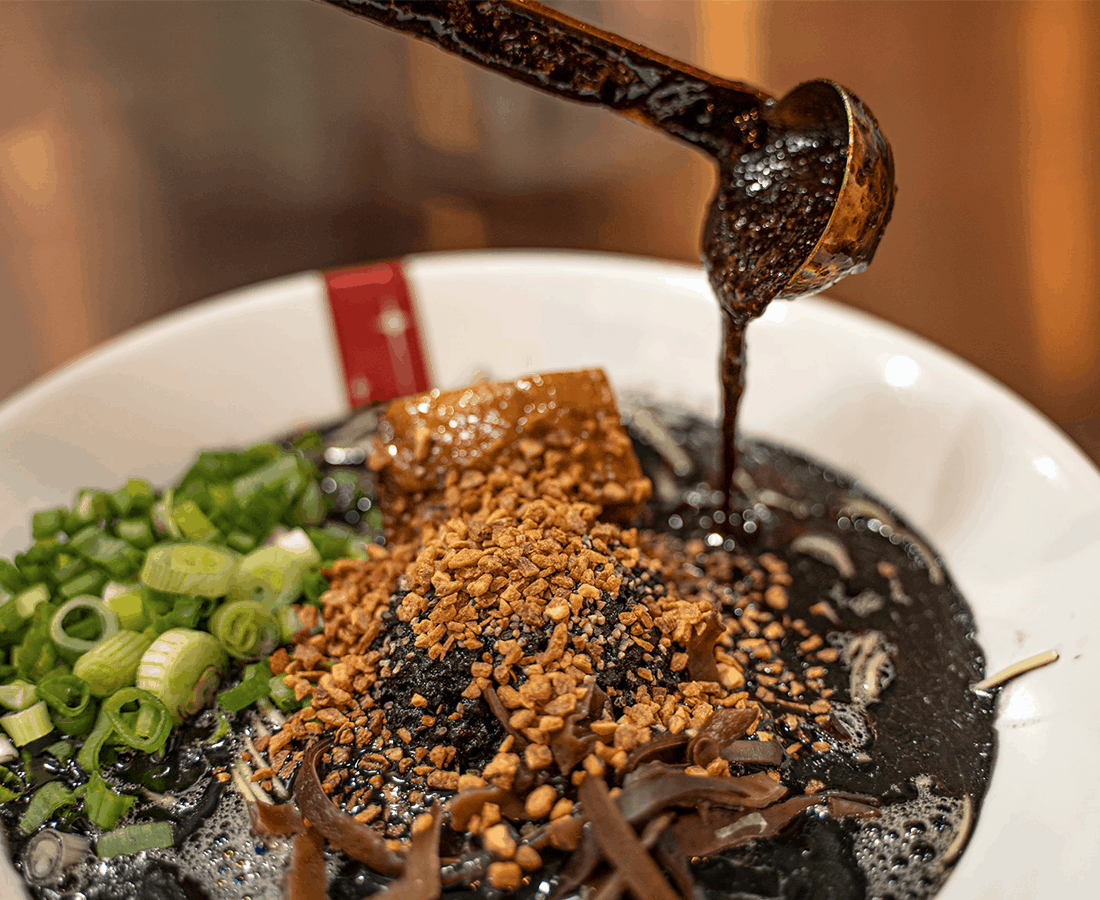 Once a hole-in-the-wall establishment in Fukuoka, Ramen Nagi has expanded its reach beyond Japan with over 40 outlets worldwide. If you love a good ol' traditional award-winning pork bone broth, the Original Butao King (S$13.90) is for you, complete with fresh handmade noodles and Nagi pork chashu. Up for taking your taste buds on an adventure? While the Black King (S$15.90) boasts an aromatic garlic-squid ink combination, the Red King (S$15.90) gets fiery with its blend of garlic, chilli oil, and cayenne pepper. Veggie lovers can find a unique fusion of fresh basil and olive oil garnished with parmesan cheese in the Green King (S$15.90). 
Ramen Nagi has two locations at Suntec City, Tower 2 (North Wing), #01-512/513, 3 Temasek Boulevard, Singapore 038983 and ION Orchard, #B4-54, 2 Orchard Turn, Singapore 238801. Open daily 11am-9pm. 
Sanpoutei Ramen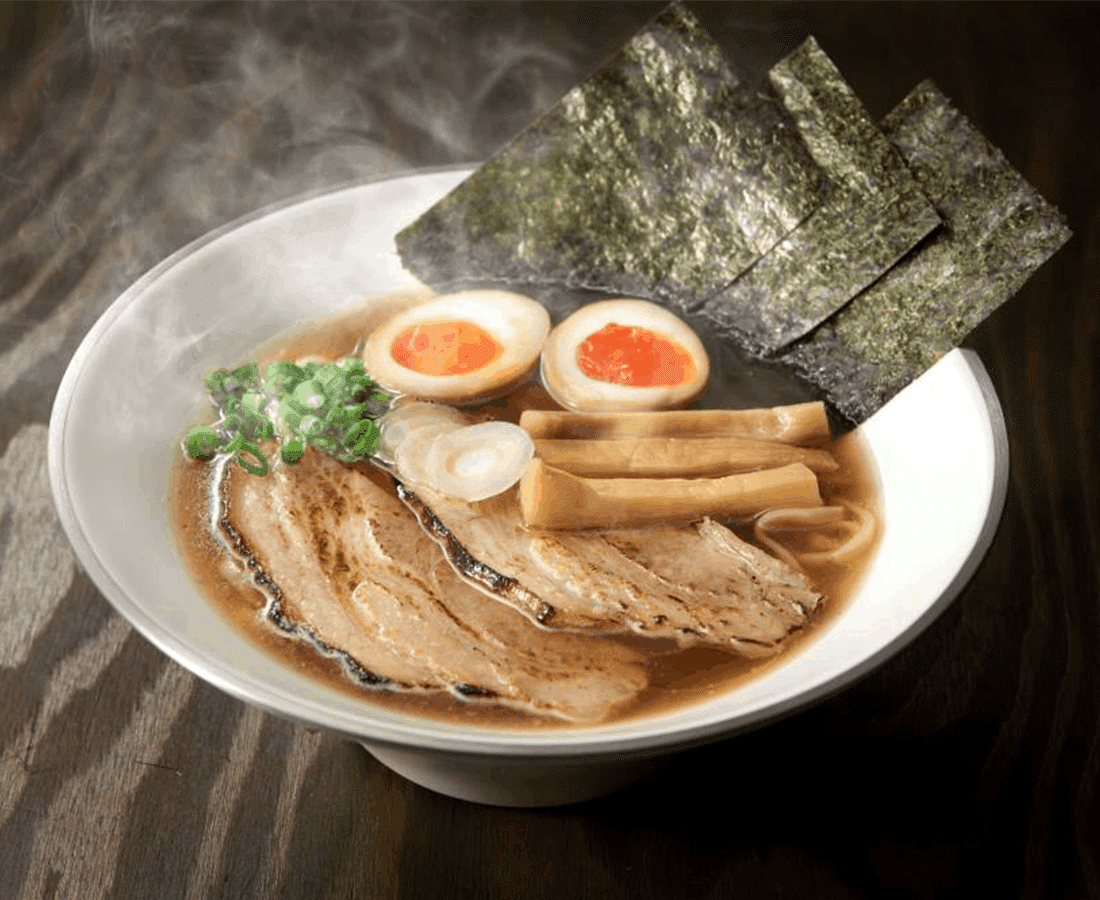 Everything about Sanpoutei Ramen screams authenticity and keen attention to detail – from importing all its ingredients from Niigata to having specially manufactured bowls to keep your ramen warm. Their specialty, the Niigata Shoyu Ramen (S$15), has a seriously umami-packed broth made up of a mixture of vegetables, chicken, tonkotsu, and two different kinds of dried sardine that give the soup flavour without veering into fishy. Another comforting number is the Rich Tori X Nikumori Miso Ramen (S$17), featuring a thick, hearty broth simmered for at least eight hours with their original miso blend. 
Sanpoutei Ramen has two locations at Holland Village, 253 Holland Village Avenue, #01-01, Singapore 278982 and Shaw House, #B1-04/05, 350 Orchard Road, Singapore 238868. Open Mon-Thurs, Sun 11.30am-9.30pm, Fri-Sat 11.30am-10pm.
Top Image: Ramen Nagi