The Rise of Intimate Party Experiences in Singapore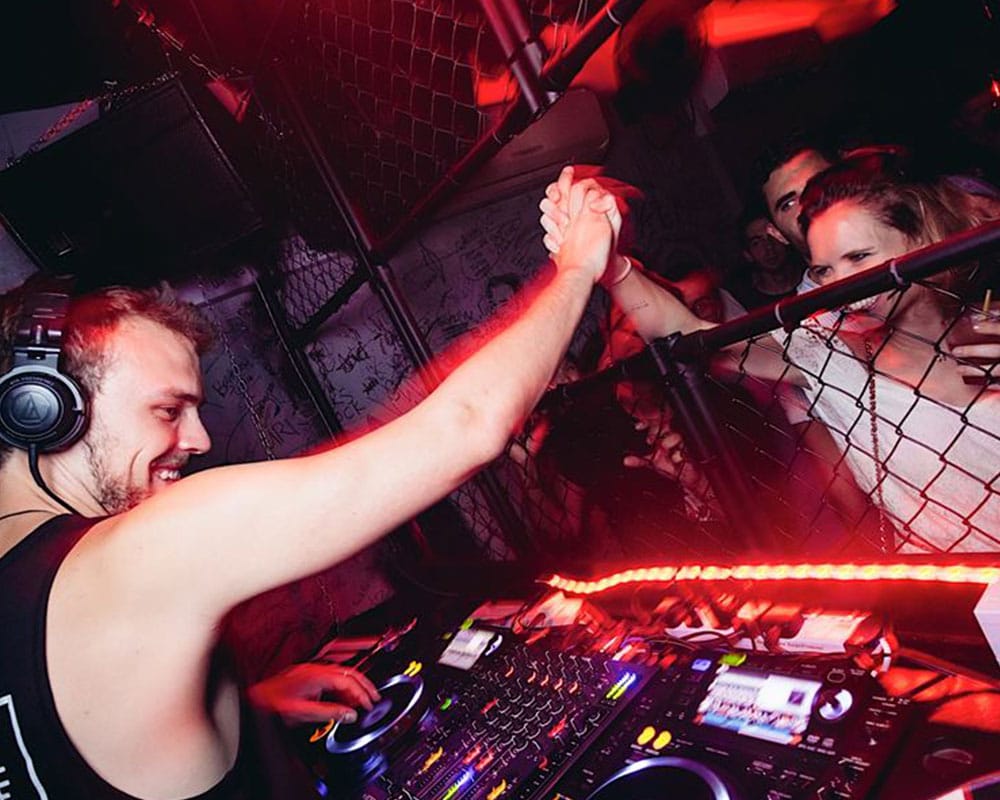 PUBLISHED September 15th, 2016 10:53 am | UPDATED October 13th, 2017 01:23 pm
Over the past couple of years, Singapore's nightlife scene has been tumultuous, to say the least. Discerning partygoers are definitely making their voices heard. While big clubs will always have their fair share of ballers and never-ending firework parades of champagne and vodka, there has also been an increase of cosy rooms in Singapore where music (and art) seems to be the key focus.
Here are eight of our favourite intimate  party experiences on our little red dot, with a variety of genres spanning from house to techno, drum and bass to afrobeats.
Headquarters by The Council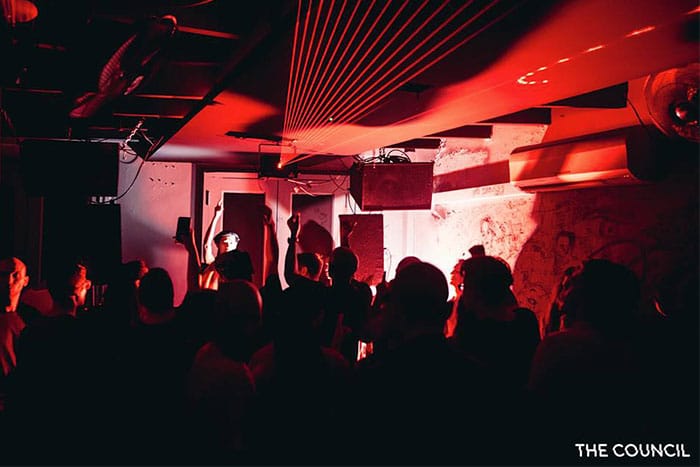 Launched in December 2015 by nightlife mavens, Clement Chin and Eileen Chan (aka Cats On Crack), The Council originated as a passion project to foster a community of punters and music heads who share our love for electronic music and crave for a night out that's different from what the local landscape had to offer. With their new home in a small shophouse unit on Boat Quay, Headquarters has hosted international guest acts such as Kaiser Souzai, Goldffinch, Sunju Hargun, and Mendy Indigo.
Headquarters by The Council is located at 66 Boat Quay, Level 2, Singapore 049854.
CATO (now defunct)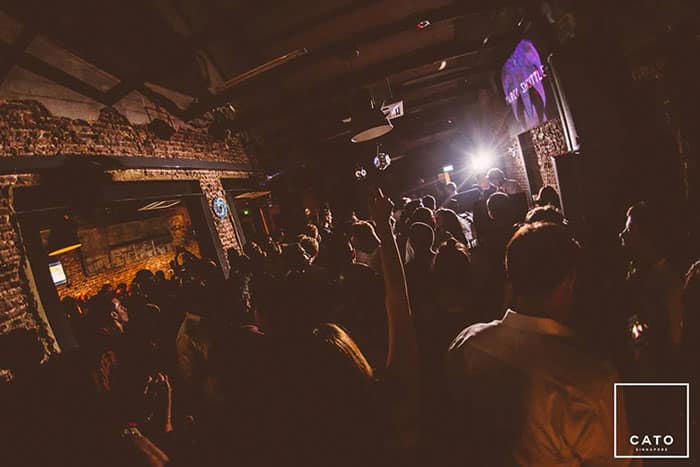 Tucked away in another shophouse is CATO, which embraces a no-frills attitude that has struck a chord with the disenchanted club-goer. Started by a group of childhood friends, get down and dirty on the dancefloor with regular music programming by Singapore's most notable DJs that bring you the best of underground music – think deep house, tech house, and techno. They're also the first venue in Singapore to have the privilege of showcasing uncompromising engineering design from Amate Audio, a brand immensely popular with Europe's technology leaders within pro audio.
Revision Music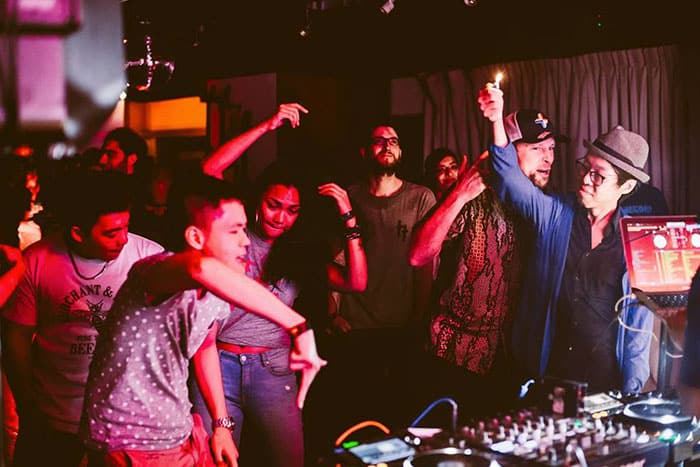 REVISION, an events and music promotion brand based in Singapore connects the audience with artists and quality music through specially curated events, such as SUB CITY nights, one of the few regular drum and bass nights in our city. Breaking through the mainstream consciousness by educating the audience on various music influences and emerging trends, the three core verticals of REVISION's events are still, undoubtedly, hiphop, bass, and world music.
Follow Revision Music on Facebook for their latest event updates.
CANVAS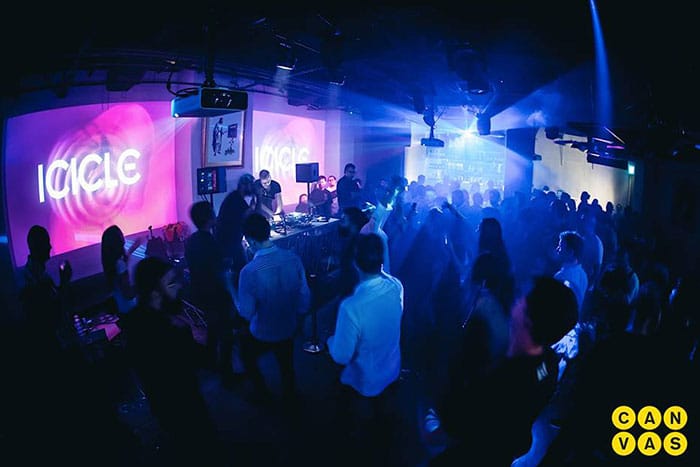 Known for its modular and flexible space, CANVAS transforms from a daytime art gallery into a one of a kind urbane industrial designed night club with creatively programmed art and music with international, regional, and local artists. These guys are truly dedicated to credible music genres; music for each individual club night is an innovative, global montage of everything from House, Tech House and True Classics.

CANVAS is located at 20 Upper Circular Road, The Riverwalk, #B1-01/06, Singapore 058416.

Blackout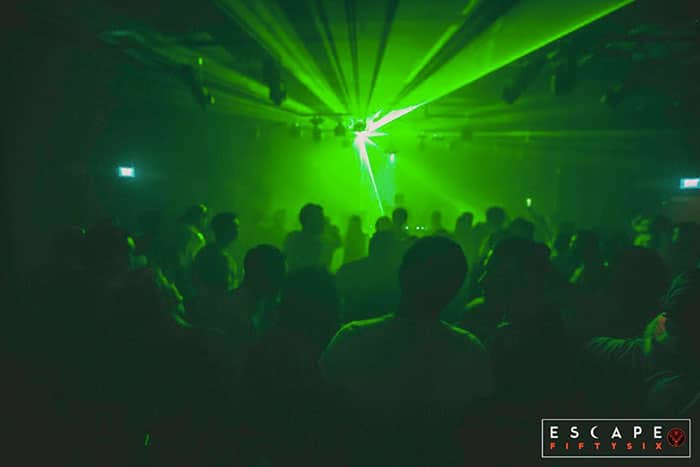 Blackout was created for the love of electronic music to showcase and promote both local and international talents. Over the past two years, Blackout has thrown countless parties at Kilo Lounge and created new experiences with day parties series such as Outcast Boat Parties, Sessions at Hotel Jen Orchardgateway, and Ritual with Kyo. A new addition to the Blackout series of parties is Escape 56, which presents an escapism opportunity from the usual party venues.
Follow Blackout on Facebook for their latest event updates.
Kult Kafe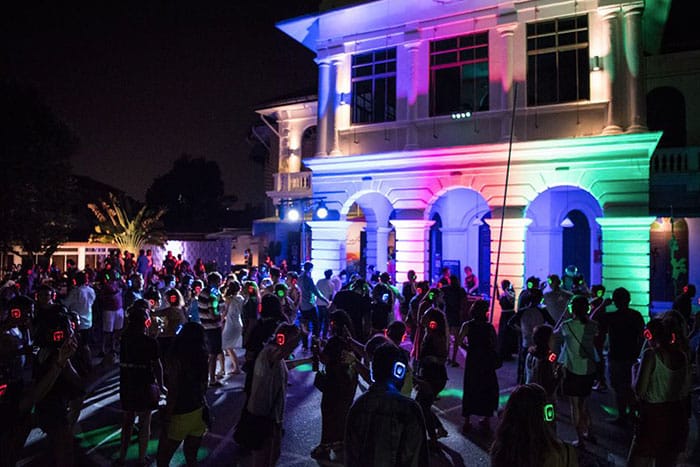 Housed in a Colonial-era mansion surrounded by coconut trees and greenery, Kult Kafe is your escape for a laid-back, bohemian, and off-the-beaten track experience. They've played host to events such as Silent Disco Asia, Tropical Temple parties, Concert on the Hill, and more. Notably, the drinks menu features Archipelago craft beer on tap and cocktails by local bartender, Zac Mirza, like the "Kult Julep" with rum, kaffir lime leaf, and gula melaka.
Kult Kafe is located at Emily Hill, 11 Upper Wilkie Road, Singapore 228120.
Tropical Temple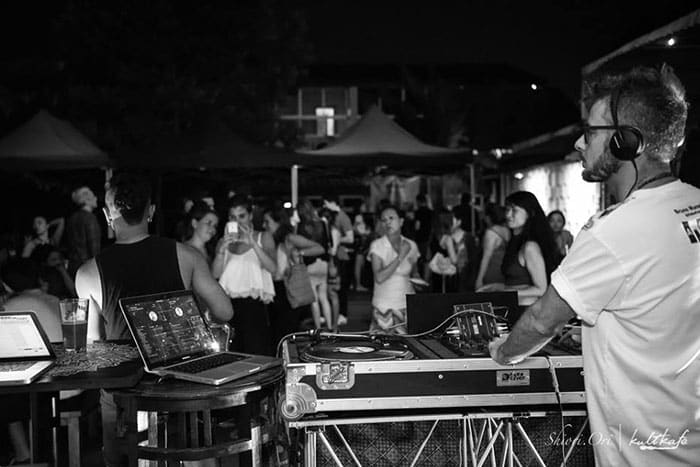 Tropical Temple has been around for awhile, bringing deep, funky, tribal and soulful tunes from Africa, Latin America and the Caribbean soundscapes. Their pop-up parties at venues such as Blu Jaz, Kult Kafe and The Great Escape take us to the global dance floor from Asia.
Follow Tropical Temple on Facebook for their latest event updates.
Kilo Lounge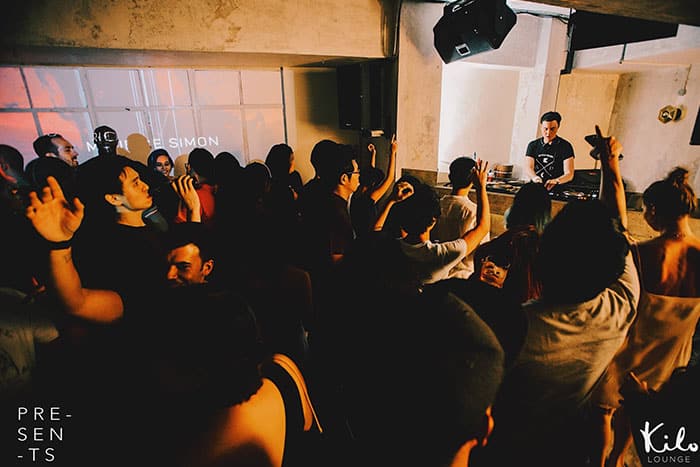 Kilo Lounge has brought well-curated beats, unstoppable parties, dialogue sessions and performances to the people. They've also hosted international guest acts such as Scarlett Etienne, Rampa, Danny Daze, and Joyce Muniz. With their recent announcement on reopening in November 2016, we're looking forward to be wowed again.
Follow Kilo Lounge on Facebook for their latest updates.