Where to Eat, Drink and Play in Holland Village, Singapore: Restaurants, Cafes, Bars, and Lifestyle Destinations to Check Out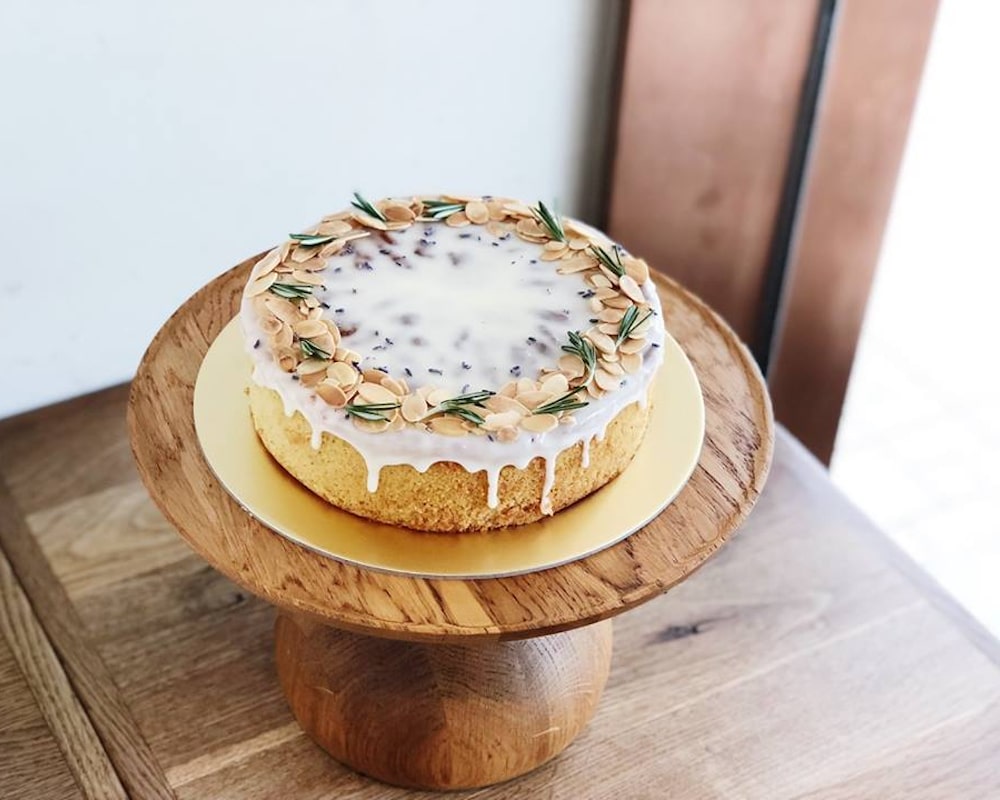 PUBLISHED November 14th, 2018 05:00 am | UPDATED May 18th, 2020 04:23 pm
Of all the areas to hang out in Singapore, Holland Village might not be the most hipster or the trendiest neighbourhood of the moment. That said, with the variety of photogenic, quality eateries, and laid back vibes, it's one of the most colourful and vibrant hubs on our little red dot. It can be hard to keep track with what exactly's on offer, so we've curated the best spots to go for every occasion, be it date night or weekend brunch with the girls.
For Dates
2am:Dessertbar
Nothing says I love you like a beautifully plated array of desserts. 2am:dessertbar by the esteemed pastry chef Janice Wong never fails to impress. With award-winning masterpieces such as the classic Chocolate Tart ($17) with blood orange sorbet and salted caramel, let's just say you're sure to get a call back from your date after this treat.
2am:dessertbar is located at 21A Lorong Liput Holland Village, Singapore 277733, p. +65 6291 9727. Open Tue-Fri 3pm – 2am and Sat-Sun 2pm – 2am. Closed Mon.
Wala Wala Café Bar
Known for their live music, Wala Wala Café Bar is the place to go for an entertaining night with your significant other. Catch great local acts like Tabula and The Lost Box while sipping on some of their house pours and stouts, which go for a cheaper price before 9pm.
Wala Wala Café Bar is located at 31 Lorong Mambong, Singapore 277689, p. +65 6462 4288. Open Mon-Thu 4pm – 1am, Fri 4pm – 2am, Sat 3pm – 2am, Sun 3pm – 1am. 
Taste

Reached the stage when date nights end up being errand runs? Pop by Taste Singapore, Holland Village's new Gourmet Supermarket to make that errand-date more exciting. We all get hungry while grocery shopping, after all. Lucky for you, Sens, a Japanese restaurant, is also located within the store, perfect to appeasing stirred appetites.
Taste Singapore is located at Raffles Holland V, 118 Holland Ave, Basement 1, Singapore 278997, p. +65 6264 8389. Open daily 8am – 10pm. 
iSteaks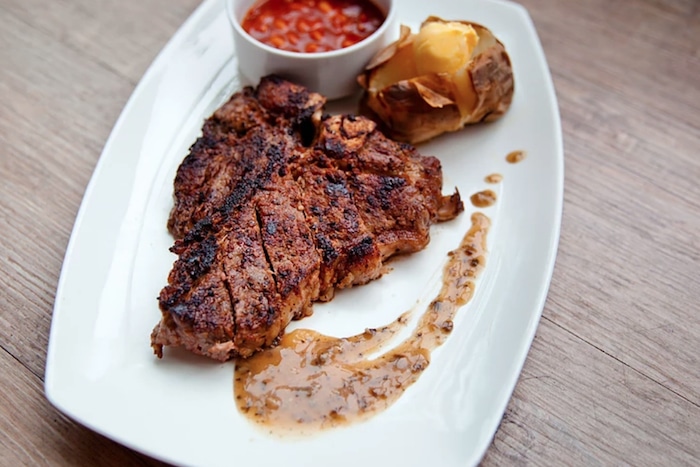 If you constantly find yourself unable to decide what to eat, iSteaks is the one of the favourite go-to casual dining restaurants in Holland Village. With its wide range of quality meats and cuts – beef, pork, chicken, lamb, and fish – you're sure to find something to satisfy you at wallet-friendly prices.
iSteaks Diner is located at 17A Lor Liput, Singapore 277731, p.+65 6285 8839. Open Sun-Thu and PH 11am – 11pm, Fri-Sat and Eve of PH 11am – 12am. 
Otto's Deli Fresh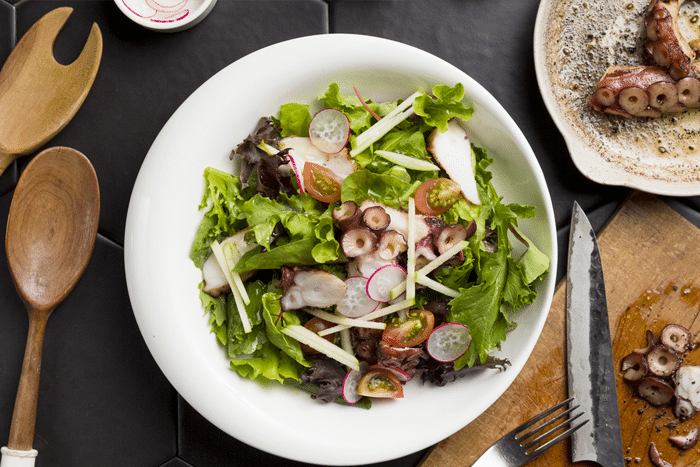 Take comfort in Otto's Deli Fresih homespun recipes and refined gourmet flavours, such as Otto's Mega Brunch ($21) comprising of grilled veal and pork bratwurst, poached egg, and mushroom. Or revel in their selection of pasta, including Baked Spinach With Trio Cheese ($15) and Beef Stroganoff Fettuccine ($17). Read our full review here.
Otto's Deli Fresh is located at 118 Holland Avenue, #02-01 Raffles @ Holland Village, Singapore 278990, p. +65 6694 3291. Open daily 11am – 10pm.
For Friends
Sunday Folks
The ever popular, Sunday Folks is a home away from home. Their quaint wooden interior and crisp waffles, warm coffee, and embracing cakes make it a hotspot for gatherings. While it's not the most forgiving for massive group gatherings (best to book in advance), Sunday Folks is great for intimate teatime catchups or post-meal hangouts with the constants in your life.

Sunday Folks is located at 44 Jalan Merah Saga, Chip Bee Gardens #01-52, Singapore 278116, p.+65 6479 9166. Open Tue-Thu 1pm – 10pm, Fri-Sat 12pm – 11pm, and Sun 12pm – 10pm. 
Bynd Artisan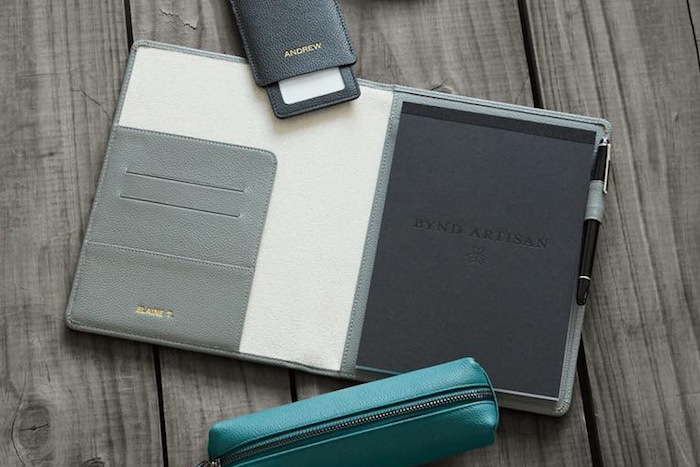 Friends are a dime a dozen, so why not show them just how special they are to you through a personalised gift? Bynd Artisan is the place to find that perfect present for every friend – yes, even those pesky ones who you never know what to buy for. With the help of their warm artisan staff, you can fully customise planners, notebooks, and authentic leather wallets down to the colour of the strings used.
Bynd Artisan is located at 44 Jalan Merah Saga, #01-54, Singapore 278116, p.+65 6475 1680. Open Mon-Fri 12pm – 9pm and Sat-Sun 10am – 9pm. 
Crust Gourmet Pizza Bar
Pizza is the ultimate solution for when it's hard to decide on a place to eat while out with a large group of friends. Especially at Crust Gourmet Pizza Bar, sharing is only made easier with their Rectangular Pizzas. Unique and delicious toppings, such as the crowd favourite Wagyu Beef and Prawn ($39 for 13″x8″ Rectangular Pizza) along with a variety of sides to choose from. No one will leave on an empty stomach after an outing here.
Crust Gourmet Pizza Bar is located at 34B Lorong Mambong, Singapore 277691, p.+65 6467 2224. Open Mon-Thu 12pm – 11pm, Fri-Sat 12pm – 1am, Sun 12pm – 12am. 
Cha Cha Cha Mexican
Frozen margaritas taste muy bueno with friends, especially when drank in the lively vibes of Cha Cha Cha Mexican. Choose to dine in their alfresco seating or enjoy their indoor seating filled with authentic Mexican decor. You can never go wrong with the classic Beef Chimichangas ($16) or Chicken Tacos ($14).
Cha Cha Cha Mexican is located at 32 Lorong Mambong, Singapore 277690, p.+65 6462 1650. Open Mon-Thu, Sun 11.30am – 11pm and Fri-Sat 11.30am – 12am. 
For Treating Yourself
Project Acai
Treat yourself to a healthy super-bowl of fruits and goodness at Project Acai. Prepared fresh daily, enjoy a bowl of nutritious blended acai base, topped with granola, nuts, and generous portions of fruits. Guilt-free bingeing galore.
Project Acai is located at 27 Lorong Liput, Singapore, 277738. Open daily 11.30am – 10pm (or until sold out).
Full of Luck Club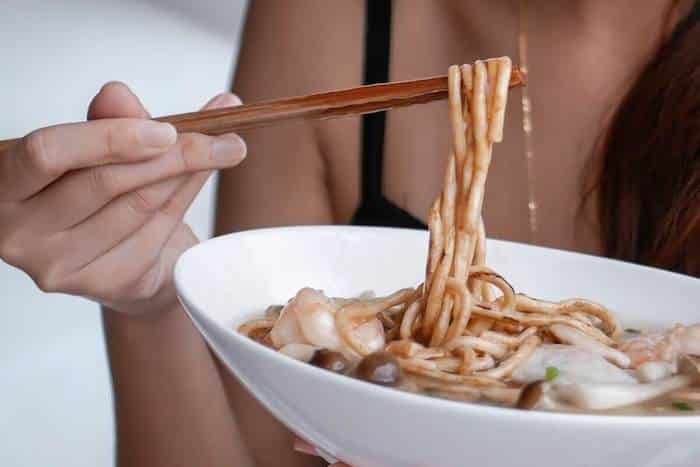 Going to Chinese restaurants with friends isn't really popular amongst millennials. But Full of Luck Club changes things up with their contemporary twist on Cantonese classics, like their Moonlight Truffle Beef Hor Fun ($19). Their fun range of mocktails only makes it all the more perfect for a quality hang-out session. Read our full review here.
Full of Luck Club is located at 243 Holland Ave, Singapore 278977, +65 6208 6845. Opens 11am – 11pm daily. 
Virgin Active
Sweat it out at Virgin Active Singapore! Part of the Virgin Group founded by Sir Richard Branson, you'll be spoilt for choice amidst the 100-over classes offered. From state of the art equipment to professional personal trainers, it's no wonder Virgin Active stands as the world's leading international health club.
Virgin Active Singapore is located at Raffles Holland V, 118 Holland Ave, #03-05, Singapore 278997, p.+65 6911 0300. Open Mon-Fri 6.30am – 10.30pm, Sat-Sun and PH 8am – 8pm. 
Our Second Nature
Our Second Nature is a minimalistic clothes boutique with an equally delightful cafe inside its store. Take some well-deserved me-time with a slice of cake and coffee – which of course, follows an equally much-deserved shopping spree. Their clothes are primarily smart-casual, consisting of sleek cuts and trendy autumn colours.
Our Second Nature is located at 43 Jalan Merah Saga, #01-66 Chip Bee Gardens, Singapore 278115. Open Mon-Thu 10am – 6pm and Fri-Sun 10am – 9pm. 
For Family Fun
PARK

PARK is excellent for all members of your family to enjoy – which of course, includes those four-legged furry pals. Pet-friendly restaurants are hard to come by, what more a restaurant with an open park space right in front of it. PARK offers great food and the perfect space to let your beloved pets roam free.
PARK is located at 281 Holland Ave, #01-01, Singapore 278996, p.+65 9721 3815. Open Tue-Thu and Sun 11am-12am, Fri-Sat 11am – 2am. Closed on Mondays. 
d'Good Café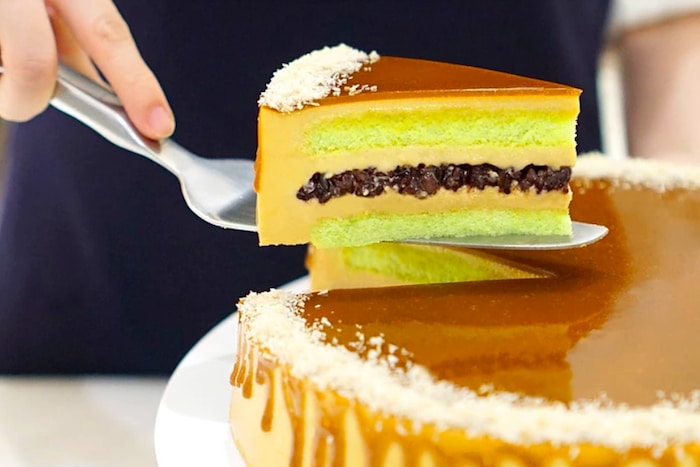 It's not always easy to bring kids out for meals. What we love about d'Good Café is its playful space for both you and your kids to enjoy. The cafe features both a small kids corner, complete with mini tables and chairs on the third floor, as well as an indoor swing on the second floor. Don't miss out on their impressive selection of savoury pancakes and sinfully decadent cheesecakes as well.
d'Good Café is located at 273 Holland Avenue #02-01/02, Singapore 278992, p. +65 6219 9807. Open daily 10am – 10pm. 
Sanpoutei Ramen
Ramen is comfort food for the soul, so why not grab a bowl of hearty soul-food at Sanpoutei Ramen? Known for their traditional and authentic shoyu (soy sauce) broth and springy housemade noodles, it's the best place to retreat to on rainy days, or any day where you just don't know what to eat.
Sanpoutei Ramen is located at 53 Holland Ave #01-01, Singapore 278982, p.+65 6463 7277. Open daily 11.30am – 11pm.
Breko Café
Breko Café has got you covered, since awkward brunch timings and late dinners are no problem with their long opening hours and eclectic menu. Its cozy space is also suitable for accommodating large groups and long dining over western-style dishes and awesome cups of joe.
Breko Café is located at 38 Lorong Mambong, Singapore 277694, p.+65 6468 4424. Open Sun-Thu 8.30am – 12am and Fri-Sat 9am – 2am. 
Top Image: Sunday Folks, Warm Lemon Lavender Cake