Singapore's Best Halloween Parties in 2016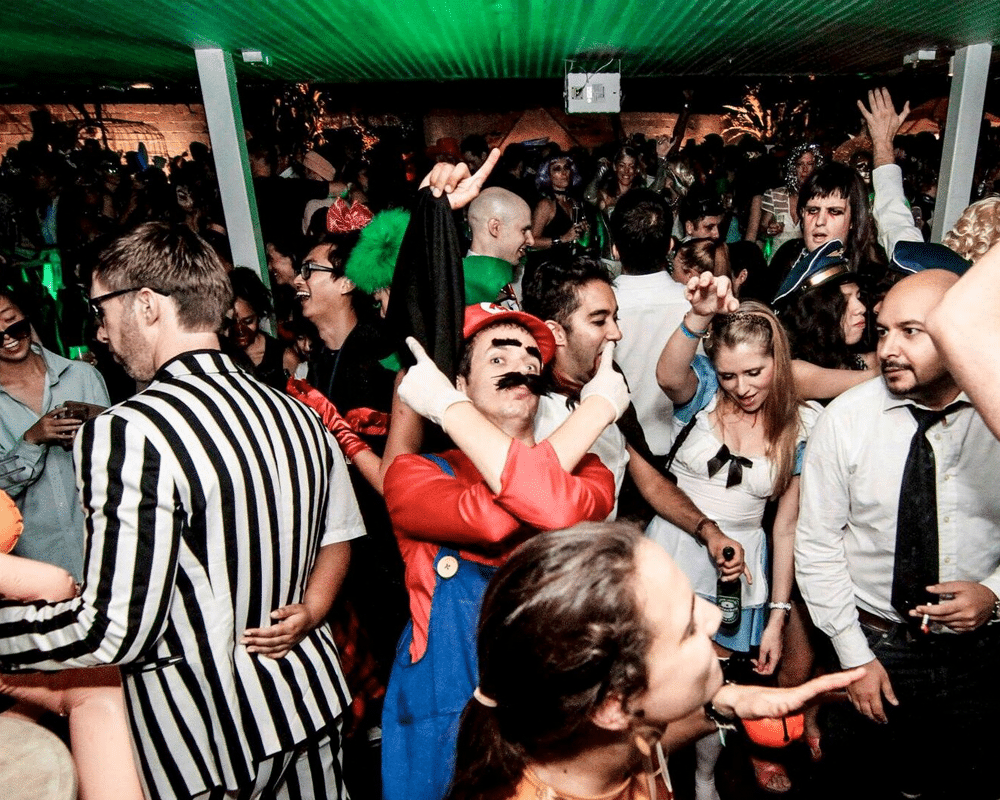 PUBLISHED October 25th, 2016 06:30 am
Halloween is a growing celebration in Singapore, and we're seeing bigger and better events and parties year after year, since this is the only time of the year where you can get away with the most controversial, spooky, and otherwise fashionably-grotesque outfits. We're talking capes, fangs, and – please, perish the thought – killer clown costumes. Ready for the scariest night of the year? Check out our list of the best Halloween parties in 2016!
The Masqued Ball at Adrift

Revel in mystery, glamour, and gastronomy this year at Adrift as Chef David Myers presents a luscious four-course Omakase dinner to celebrate Halloween, showcasing dishes like an autumnal Pumpkin Soup with Foie Gras and Confit Quail, and Miso-glazed Pork Chop with Brussel Sprouts and Spiced Apples. Once the clock hits nine, fog will blanket the floors, music will play, and masks will be put on. Abandon all inhibitions and indulge in a sophisticated night of free-flow top shelf drinks, sultry bespoke cocktails, prizes and dancing in true Adrift fashion!
When: Saturday, 29 October 2016, 7pm to 2am
Admission: $234 (Dinner & Drinks), $117 (Drinks only)
Adrift is located at 10 Bayfront Ave, Marina Bay Sands, Singapore 018956, p. 6688 5657. For more details, check out the event page here.
Battle Royale at OverEasy Orchard

Following a six year-long run of Halloween parties at The White Rabbit, The Lo & Behold Group are ushering in a new era of wild spooky fun at OverEasy Orchard. Come Saturday, the all-American diner transforms into the ultimate fight club, inviting guests to dress up as your favourite badass fighters, be it Bruce Lee, the mighty Power Rangers, or even invincible superman Chuck Norris. Dance the epic night away to sexy beats by DJs KFC and KiDG, battle it out in a game of beer pong, and exchange shots with hot ring girls and wrestling hunks.
When: Saturday, 29 October 2016, 10pm till late
Admission: Free!
OverEasy Orchard is located at 541 Orchard Road, #01-01, Liat Towers, Singapore 238881, p. 6684 1453. For more details, check out the event page here.
Beats, BBQ & Booze at Camp Kilo Charcoal Club

Our favourite outdoor barbecue spot Camp Kilo is once again collaborating with Decker Barbecue this Halloween to bring an evening of beats, meats, and tons of booze. The theme? Día de los Muertos, otherwise known as the 'Day of the Dead', a Mexican holiday that honours the dead with festivals and parties. There'll be beer pong, cornhole, as well as a face painting booth. Put on your best Halloween costume and you'll be rewarded with a beer or cocktail, on the house!
When: Monday, 31st October 2016, 6pm to 11pm
Admission: Free!
Camp Kilo Charcoal Club is located at 66 Kampong Bugis #01-01, Singapore 338987, p. 6467 3987. For more details, check out the event page here.
Kinkilicious Day-of-the-Dead Edition at Kinki

Party it up with amazing views of Marina Bay as Kinki teams up with Somersby to bring you amazing bucket deals at $50 flat, alongside the refreshing Somerita (basically Somersby served over crushed ice) at $16 per glass. The music will be totally spanking, provided by female DJ collective ATTAGIRL! – DuriO and A/K/A SOUNDS spinning a range of beats including Kuduro, Latin Pop and Tribal in between their signature mix of Hip Hop and RnB. Don't have a costume? Make-up stations will open from 7pm onwards to give you the coolest skull face.
When: Saturday, 29 October 2016, 6pm till late
Admission: Free!
Kinki Rooftop Bar is located at 70 Collyer Quay, Customs House, #03-02, Singapore 049323, p. 6533 3471. For more details, check out the event page here.
CÉ LA VI x Cirque Le Soir Halloween Party

Let CÉ LA VI and London-based boutique club Cirque Le Soir tantalise you with a dark and fascinating world high above the clouds, featuring fantastical wild theatrics and dastardly tricks by world-class magicians, freaky clowns, exotic dancers, gravity-defying acrobats, and daredevil sword swallowers. Along with heart-pumping music by CÉ LA VI resident DJs, we expect this to be an enchanting romp of all things warped and fabulous like no other.
When: Saturday, 29 October 2016, 9pm to 5am
Admission: $68 (includes one premium pour)
CÉ LA VI is located at 1 Bayfront Ave, SkyPark at Marina Bay Sands, Singapore 018971, p. 6508 2188. For more details, check out the event page here.