Garibaldi Italian Restaurant & Bar: Timeless Fine Dining on Purvis Street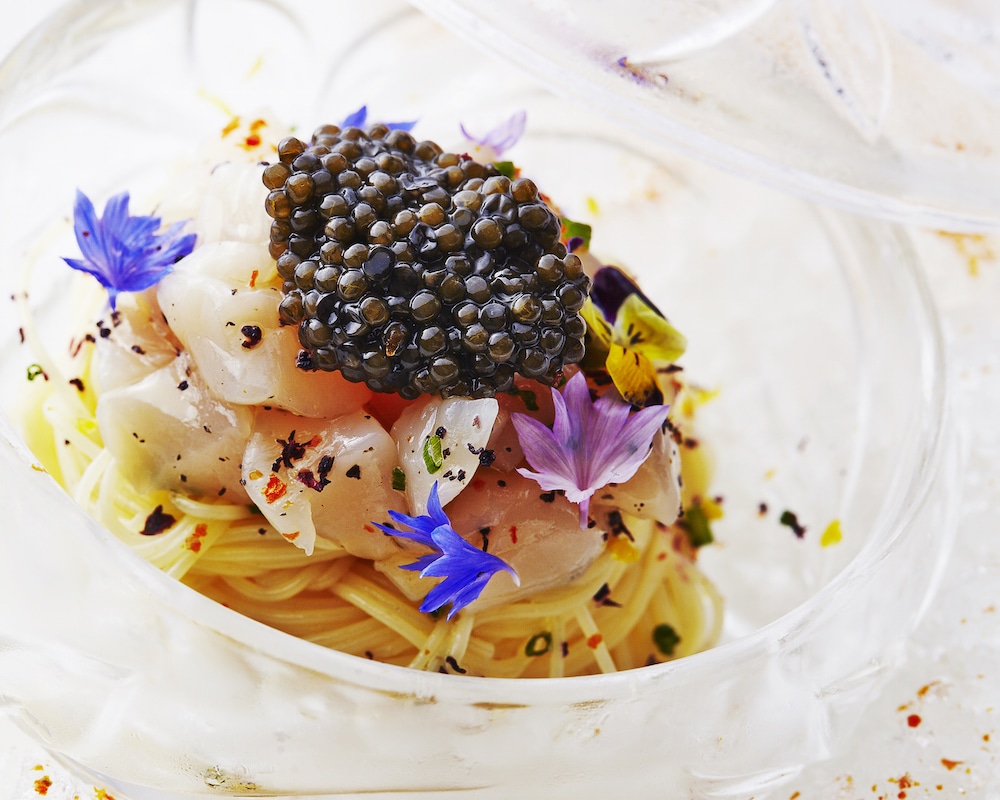 PUBLISHED October 26th, 2016 06:00 am | UPDATED May 8th, 2018 01:03 pm

Like most (sane) people, I don't believe in spending ridiculous amounts of money on food unless it's for a special occasion or if the food is good enough. Since Garibaldi made an indelible impression on my predecessor's temporal lobe, I went back to try the new offerings of this longstanding fine-dining, Italian restaurant on Purvis Street.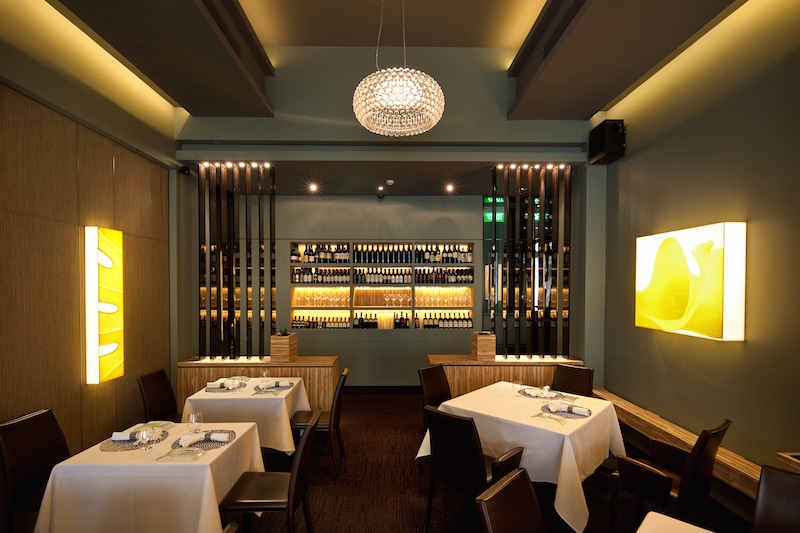 Named after one of Italy's fathers of the fatherland Giuseppe Garibaldi, it's no wonder that the 13-year old restaurant eschews fashionable food trends in favour of stalwart Italian classics. Led by Italian-born Executive Chef-Owner Roberto Galetti, the restaurant is archetypal fine dining with white tablecloths, neutral hues, and dark wooded furniture.
As proponents of democratic fine dining, Garibaldi offers a variety of set menus as well as an a la carte menu so you don't have to fork out so much more if all you want is a really good Bolognese pasta (available on the a la carte menu for $28). We went big with the 6-course Chef's Degustation Dinner ($188++). Alternatively, the four-course Executive Dinner goes for $138++ while lunch starts at $39++ for three courses.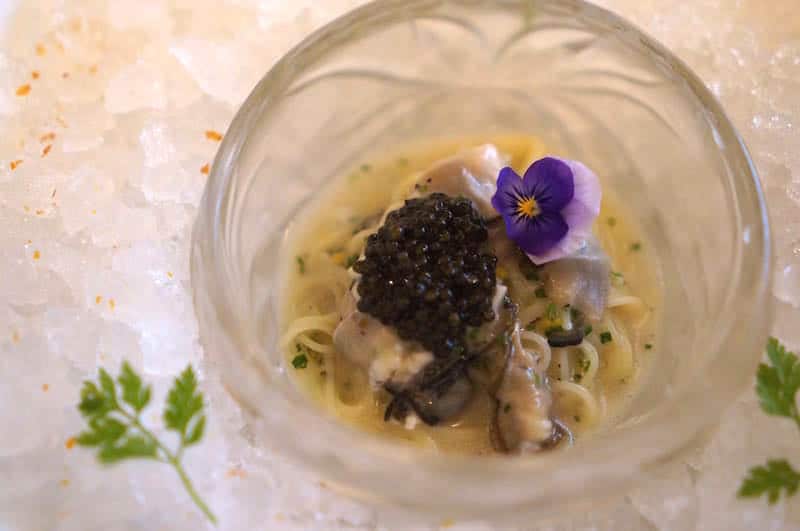 The first course of Carelian Caviar on Cold Angel's Hair with Oysters & Chives is not for those who don't fancy the smell of the sea. Produced in crystal-clear Nordic waters on a sturgeon farm in Finland, the caviar is sustainable and 100% natural. The lower salt content of the caviar also means that you can actually taste the pasta and the briny, creamy oysters. Black gold at its best.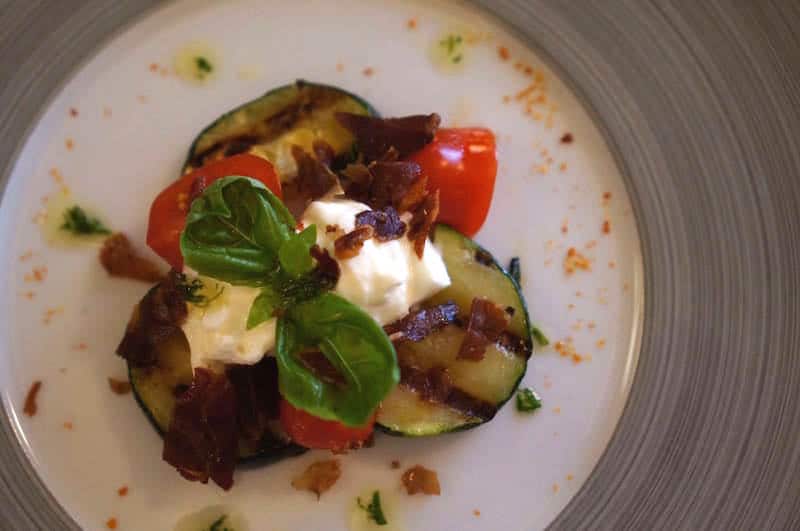 A much-needed refresher arrives in the form of the second course of Burrata on Grilled Zucchini. Paired with tomatoes and toasted Parma ham, this simple, well-balanced, and well-textured dish has everything we love about Italian food, period.
I would have liked to have a different type of pasta for the next course so they could showcase their versatility, but the Spaghetti all' Amatriciana was, at the very least, a solid showing with red onions, pancetta, black pepper in a tomato-based sauce.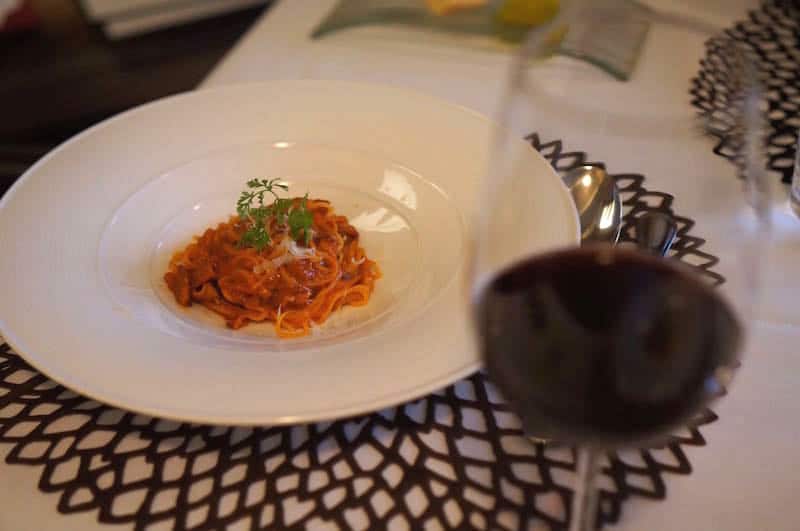 Another reason to pick the degustation menu is the inclusion of seasonal ingredeints and produce. For our fourth course, we got a delicate dish of seared Hokkaido Scallops with mushroom and truffle emulsion, and topped with summer truffles. The layers of truffle did not overpower with the sweetness of the scallops as it might in a restaurant with less finesse.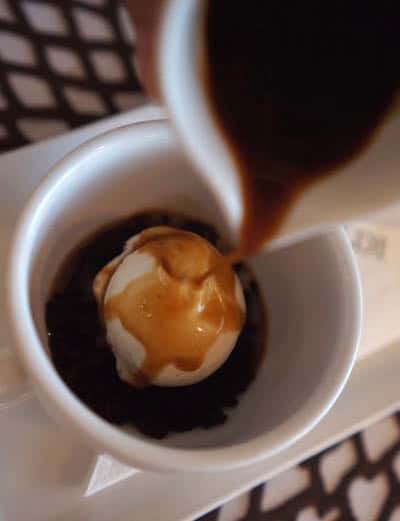 The last savoury course was a A5 Japanese Tochigi Wagyu, grilled to a perfect medium rare, served with sautéed girolle mushrooms (also known as or golden chanterelles) and grilled green asparagus. This is the first time we've had these earthy and slightly woody shrooms, and along with the asparagus, they cut through the buttery fattiness of the meat.
It's a basic bitch of a dessert, but this is possibly my favourite course of the whole dinner – Home Made Bourbon Vanilla Gelato drowned in Italian Camardo Espresso Coffee. Hot and cold, sweet and bitter, the bourbon in the gelato enhances the contrasts; nothing less than a match made in heaven.
Overall, I'm impressed by the food and the service. You won't be wowed by exciting new combinations, but for solid, quality ingredients and execution, yes. Dinner is expensive, but the portions are big enough to ensure that you won't go home hungry. Unsurprisingly, this Godfather of an establishment has been around so long, and I am sure will continue to be.

First two images courtesy of Garibaldi. All other images courtesy of Sylvester Thang Fedor.
Check out more Italian fare at Bottomless Brunch of the Month: Seasonal Italian Fare at Prego and Bottomless Brunch of the Month: An Italian Feast by the bay at Monti