Best Speciality Coffee Shops and Cafes in Bangkok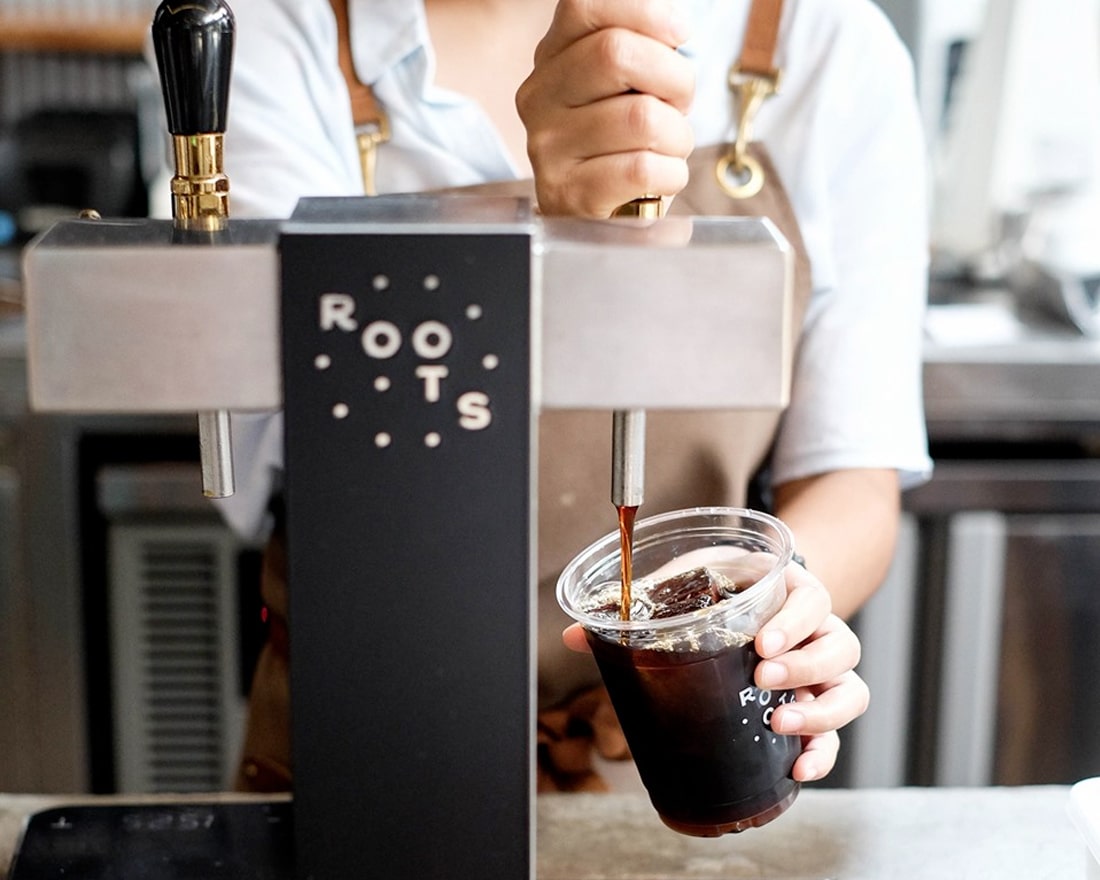 PUBLISHED September 2nd, 2019 06:00 am | UPDATED May 18th, 2020 07:10 pm
There's no shortage of great cafes in Bangkok, but ones dedicated to artisanal third wave coffee? Not so much. Whether we're talking beans imported from the world's best roasters or coffee grown right in Northern Thailand, these are the specialty coffee shops that do it best.
Hands & Hearts

Instagram influencers and coffee geeks alike love this spot for its minimalist all-white interiors and yes, excellent brews. After all, these guys took the top spot in the the Thailand National Brewers Cup Championship 2019. Grinded by hand and prepared with Aeropress, Chemex, and drip methods, the owners source single-origin beans from top roasters around the world. As a bonus, white coffee is served in black cups, and black coffee is served in white cups, because presentation really affects the way you taste coffee.
Hands and Heart Cafe is located at 33 Sukhumvit 38 Alley, Bangkok, +66 81 553 3585. Open daily 7am – 7pm.
ROOTS

Roots is considered by locals to be one of Bangkok's top coffee roasters and brewers, and their baristas have won countless competitions since their establishment in 2013. Opened by the same people behind popular cafe Roast at The COMMONS, the cafe draws a reliable crowd of regulars pining for their cold brews and filter brews, primarily made with local coffee from Northern Thailand — think robust with hints of dark chocolate. They've recently opened another branch in Sathorn with a much larger capacity.
Roots is located at The Commons and EmQuartier, Bangkok. More details here.
Gallery Drip Coffee

If you've been to the Bangkok Art & Culture Centre, chances are you'll have spotted the quirky Gallery Drip Coffee with its honeycomb ceiling and shelves of coffee-making equipment. This retro-themed cafe might be opened by photographers, but you can bet it specialises in — you guessed right — drip coffee. You'll see them taking their time to prepare your freshly-ground coffee through either pour over or drip method, which doesn't actually take as long as it sounds. Try their cakes too!
Gallery Drip Coffee is located at Bangkok Art & Culture Centre, 939 Rama I Rd, Bangkok, p. +66 81 917 2131. Open Tue-Sun 10.30am – 8.30pm. Closed Mon. 
Rocket Coffeebar

Rocket is another pioneer of Bangkok's third wave coffee movement, but now instead of just one hole-in-the-wall joint with 27 seats, they've expanded to a couple of branches. Coffee snobs will be pleased with their array of single-origin and blends available in four brew styles: regular pour over, Aeropress regular, Aeropress short, and in an espresso drink. There are also stranger drinks, like a chocolate mojito latte or Ecuadorian cocoa popsicle that you stir into steaming milk.
Rocket Coffeebar is located at Sathorn Soi 12 and Sukhumvit Soi 11, Bangkok. More details here.
Ink and Lion Cafe

This café and micro-roastery in Ekkamai has been an institution for coffee lovers since 2013, and is known for its knowledgeable baristas and interestingly, very good coconut cake. Plus, Ink and Lion is a firm supporter of local creatives, and exhibits an ever-changing collection of artworks on its walls. Single-origin pour over coffee is the main draw here, and you won't even see common cafe standards like matcha latte on the menu.
Ink & Lion is located at 1/7 Soi Ekamai 2, Sukhumvit 63, North Prakanong, Wattana, Bangkok, p. +66 2 002 6874. Open daily 9am – 6pm.
Kurasu

Kurasu started off as an online store selling quality Japanese brewing goods from a little space in Kyoto, and they've since expanded to a full-fledged coffee joint in Singapore and now Bangkok. Situated in Klongtoey, the drinks lineup is the same as the ones from their Kyoto roastery, and single-origins are shipped over regularly. As for espresso blends, they're roasted in-house in Bangkok using a mixture of Thai beans. Kurasu also offers a toast menu in collaboration with local artisan bakery Salee, and you can expect and expanded menu with more toppings once they've properly settled in.
Kurasu is located at 67 Sukhumvit 26 Rd, Klongton, Klongtoey, Bangkok. Open daily 8am – 6pm.
Ceresia Coffee Roasters

Ceresia is both a coffeehouse as well as an artisanal coffee roaster (watch the roasting action through a giant glass window on site!) so you know their brews are going to be scrumptious. These guys are strict about the way their beans are grown and processed, and they only use beans sourced from single-origin farms around Thailand. The cafe also offers customers an insight into the history of the country's coffee industry, and how to brew them yourself.
Ceresia Coffee Roasters is located at 593/29-41 Sukhumvit Rd Soi 33/1, Bangkok, p. +66 9 8251 4327. Open daily 8am – 6pm.
Sometimes I Feel

Taking Sukhumvit by storm since the autumn of 2018, Sometimes I Feel is a sleek spot that's decked out in a lot of black — some say it's the best colour to complement a cup of joe. Featuring beans from a good number of roasters and a single origin list that rotates every two to three weeks, their espresso-based drinks are expertly pulled using an old-timey lever machine for unparalleled control. You'll also find a good number of signature drinks, from Orangepressos to Coffee Floats.
Sometimes I Feel is located at 5/1 Sukhumvit 31 Prakhanong Klongtoey, Bangkok, p. +66 89 223 1493. Open Tue-Fri 9.30am – 6.30pm, Sat-Sun 10am – 7pm.
Kaizen Coffee Co.

Kaizen brings Melbourne's café culture to the heart of Bangkok in an ultra-minimalist setting inside Tai Ping Tower. The speciality? Creamy and rich nitro cold brew coffees right from the tap. The flat whites and long blacks are also popular staples, along with something called blonde mocha – basically a mocha pumped with white chocolate sauce for a sweeter variant. There's a casual seating area upstairs for reading, but coffee diehards will want to watch the action at the counter below.
Kaizen Coffee Co. is located at Tai Ping Tower, 582/5 Ekkamai Rd, Bangkok, +66 88 316 009. Open Tue-Sun 8am – 6pm. Closed Mon.
Top Image: Roots