Bob Till You Drop: Singapore's 5 Coolest Parties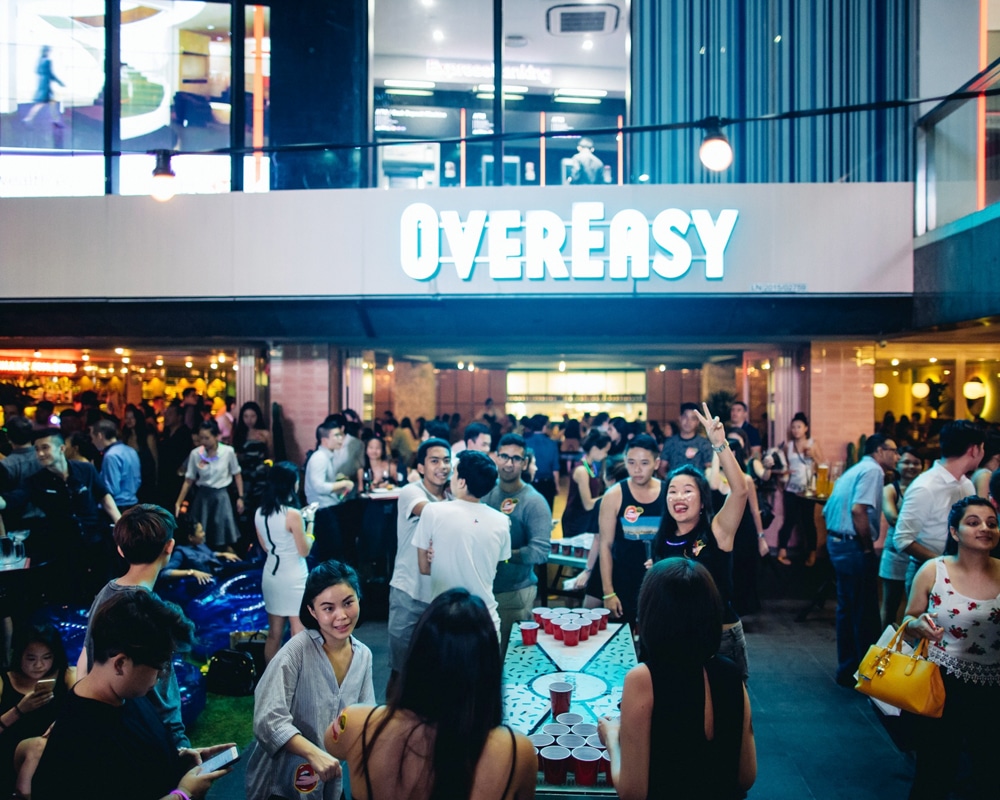 PUBLISHED May 10th, 2016 10:31 am | UPDATED May 17th, 2016 04:53 pm
Put your heads down and your hands up! We hope your squad and you are ready to get your groove on, because we've picked out five parties that you need to look out for. Bringing to you the finest beat-makers from the region and around the world, these are your go-tos in Singapore for some chill-out vibes.
Smack My Beach Up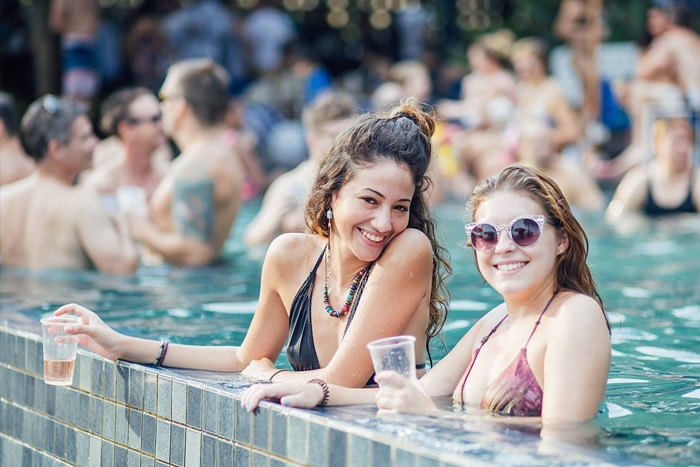 Shimmy on the sun-kissed sand or chill out by the pool at Tanjong Beach Club's resident party Smack My Beach Up – it's been running every Sunday since 2011 and that's not about to stop any time soon. The perfect break for music aficionados and beach lovers alike, watch as iconic local DJs like Shawn Livewire, Dave Does, weelikeme, and KiDG dish out bubbly nu-disco, tropical house and Balearic beats. They've also hosted international guest DJs such as Niklas Ibach, La Mamie's Jeck Hyde, The Sunchasers, and Casey Lane.
Tease out your competitive streak at TBC's beer pong (or prosecco pong) table and challenge the other guests, or participate in the other games such as Giant Twister and Suck & Blow.
Smack My Beach Up is organised by Tanjong Beach Club, and is happening every Sunday. Entry is free. For enquiries or reservations, please call 9750 5323 or email to book@tanjongbeachclub.com.
The Council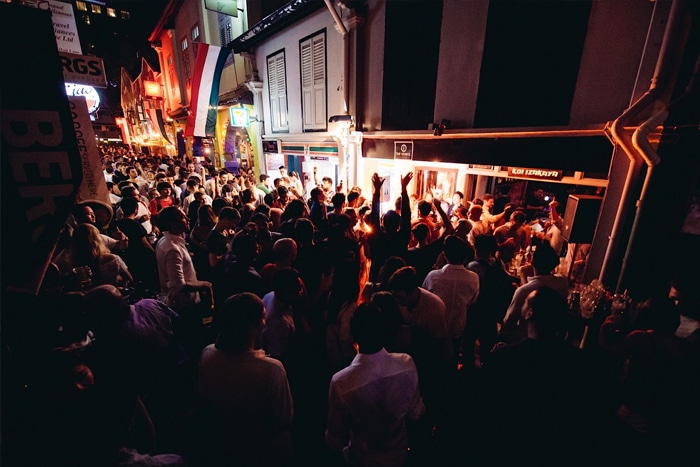 Founded just this year, The Council is a collaborative effort between nightlife mavens Clement Chin, the owner of KOI Izakaya, and Eileen Chan, marketer by day and DJ Cats on Crack by night.
On the party's resident team are some of Singapore's favourite music makers – DJ KFC, Haan & Julien Brochard – each representing a piece across the spectrum of sound, from disco to techno. Occasionally, The Council brings in guest DJs from Bali to Berlin, with the likes of Eric Duncan, Kaiser Souza and Mat.Joe bringing the party to our sunny island.
The next edition of The Council is happening on Thursday, 12 May 2016 at The Party Headquarters from 8pm till late. For more information on The Council's parties, please click here.
DarkerThanWax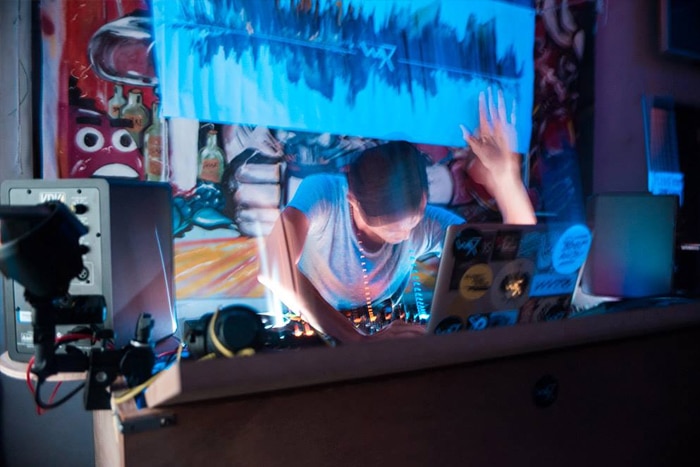 The Darker Than Wax collective is an electronic music label that has contributed greatly to the music scene in Singapore and creating a name for itself globally. Diversity in music is their ethos, and they've been continuing to bring a growing stable of international artists and selectors to our shores.
Organising regular party series like Redux and Showcase at locations all around the island, get ready for anything from jazz, deep soul, funk, boogie, b-boy electro biz, latin heat to afro-boogie, dub, reggae, early house, and beyond. Whatever it is, the night is sure to be soulfully scintillating.
The next edition of Darker Than Wax is happening Saturday, 14 May 2016, at Terra.  For more information on Darker Than Wax's parties, please click here. For enquiries, please email to darkerthanwax@gmail.com.   
Guilty Pleasures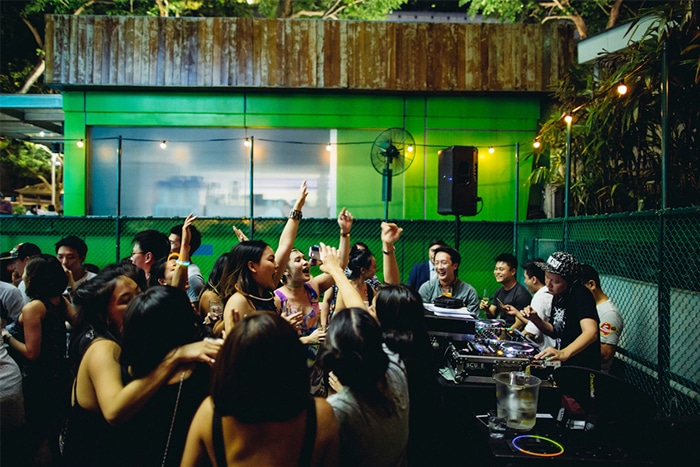 Fresh off its first edition of Guilty Pleasures in March, OverEasy Orchard is back with more shameless singing and aural pleasures in stock with the ultimate 90s revival, in a night of non-stop disco jiving.
Let loose on the eve of Vesak Day and join KiDG as he gets behind the deck for a night of feel-good lip sync action sets to the eclectic tunes of your 90's favourites and Top 40 hits – that's your Madonna, Backstreet Boys, Britney Spears, Spice Girls, No Doubt and Savage Garden, because a little of cheese never hurt anyone.
Guilty Pleasures is organised by OverEasy Orchard. The next edition of Guilty Pleasures is happening on Friday, 20 May 2016 from 8pm till late. Entry is free. For enquiries or reservations, please call 6684 1453 or email to orchard@overeasy.com.sg.
Poptart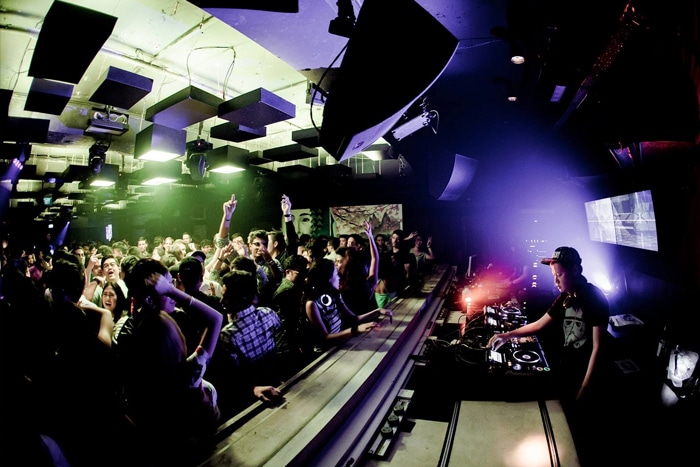 Anchored by residents weelikeme & KiDG, Poptart is your regular potent dose of pop, punk, alternative, post-rock, twee, electro, rock and britpop. They've been setting dancefloors alight since 2004 and you can expect parties filled with delirious fun, booze, moshing, head-bangers, and some really odd characters amidst this indie parade.
Poptart has also been featured and headlined in local and regional festivals and high-profile events, such as the Mosaic Music Festival, Laneway Singapore, Good Vibe's and The People's Party. Their mission is simple: get everybody dancing till they're hot, dizzy, and silly.
For more information on Poptart's parties, please click here. For enquiries, please email to wee@eatmepoptart.com.
Hero image courtesy of Colossal Photos.