Don't Miss These Theatre & Stage Productions In Singapore Happening February to June 2019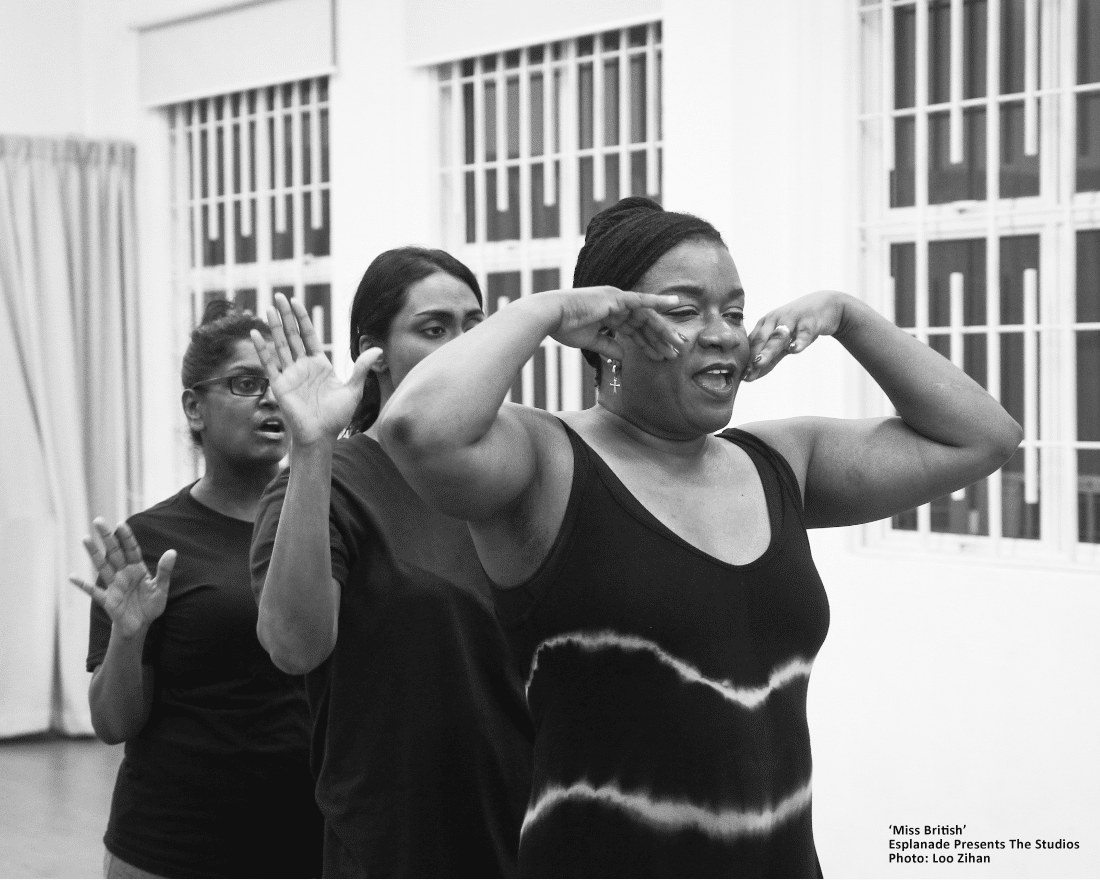 PUBLISHED February 21st, 2019 06:00 am | UPDATED May 18th, 2020 06:34 pm
Are you a sucker for a good show? The sheer number of theatre and stage productions happening in Singapore can be overwhelming, which is where this guide comes in. Here is our pick of the best plays, musicals, dance performances in between happening in the city from February through June – ready to be booked now!
Meenah and Cheenah (Rerun)
21 February to 10 March 2019 | Capitol Theatre
After a successful debut with sold-out shows and rave reviews, the comedic duo favourite Meenah and Cheenah is back by popular demand. The rerun sees Judee Tan and Siti Khalijah Zainal taking you on a journey of relatable milestones for every Singaporean, and answers all the burning questions you've surely wondered about: the difference between, what to wear for Racial Harmony Day, and Ramadan etiquette. Get ready for a bellyaching night of laughter so funny your dentures might just pop out — true story!
Tickets for Meenah and Cheenah (Rerun) are priced from $60 to $140, available here.
Matilda The Musical
21 February to 17 March 2019 | Sands Theatre at Marina Bay Sands
Did you know what you wanted to be when you grow up? Matilda is the multi-award winning musical from the Royal Shakespeare Company, and yes, it's based on the beloved Roald Dahl 1988 novella of the same name. Telling the story of a clever little girl who takes a stand against less-than-desirable adults, the show has won over 85 international awards, including 16 for Best Musical, and features original songs by renowned composer Tim Minchin. You may be well past being a kid, but you're never too old to enjoy this poignant musical.
Tickets for Matilda The Musical are priced from $68 to $178, available here.
Don Quixote
7 to 10 March 2019 | Esplanade Theatre

Don Quixote was first presented by the Singapore Dance Theatre in 2014 before being restaged two years later. So to bring it back yet again must means it's good, right? This March, the dazzling and humorous ballet arrives with an incredible cast of flamenco dancers, dryads, and toreadors — all to tell Miguel de Cervantes's tale of love, betrayal, and eternal devotion. Set to live music by the acclaimed Metropolitan Festival Orchestra, watch as young Kitri elopes with Basilio, a poor young barber, before eventually meeting the eponymous old knight Don Quixote.
Tickets for Don Quixote are priced from $40 to $80, available here.
The Studios
28 March to 27 April 2019 | Esplanade Theatre Studio

The Studios series presented by Esplanade – Theatres on the Bay is something we look forward to each year, and 2019 is no different. Bringing into focus theatre practitioners whose works speak of the human condition, this edition's theme is 'The weight of a stone in a pocket': easy to forget until you reach in and find it again. Running the gamut from neo-realism to experimental, start with CAKE's Rubber Girl on the loose (R18), a story about Antigone, the proverbial rebel with a cause, politicised by necessity to change her world, or Neo Kim Seng's My Grandfather's Road (RHDS), a collection of stories about growing up on Neo Pee Teck Lane — a side road named after his grandfather.
Tickets for The Studios are priced at $35 per show. See the full programme here.
Always Every Time《復》
28 March to 31 March 2019 | Play [email protected] The Arts House

The new Singapore arts company GroundZ-0 is set to stage its first independent production this March. Always Every Time《復》is a multilingual double bill comprising two plays: Always On My Mind"(我在你左右) performed in Mandarin and Cantonese, and "Every Time I"… (Tiap Kali Aku…) performed in Malay and English. Exploring the complexity of parent-child relationships and the intricate dynamics within a 20-minute window where life and death intersects, both plays examine the crucial moments of the characters' lives through fear, apprehension, anger, joy, and pain.
Tickets for Always Every Time《復》are priced from $28 to $45, available here.
The Truth
3 to 20 April 2019 | KC Arts Centre – Home of SRT

Nothing makes better drama than marital infidelity, especially when it's a witty play written by the prolific French playwright Florian Zeller. The Truth tells the story of two unfaithful middle-aged couples that eventually get tangled in their endless web of lies. Michael, who is married to Lauren, is having an affair with Alice, the wife of his best friend Paul. Sex, lies, and best friends' wives – this farcical modern day comedy examines friendship, fragile masculinity, and suspicion all round. In other words, it's a show you don't want to miss.
Tickets for The Truth are priced from $35 to $60, available here.
The Phantom Of The Opera
24 April to 26 May 2019 | Sands Theatre at Marina Bay Sands
Andrew Lloyd Webber's most famous musical returns to the Singapore stage this April, bringing 'The Phantom' and the beloved young soprano Christine together in a dramatic spectacular of jealously, madness, and passion. Having celebrated its 30th anniversary in 2018, this years sees a whopping 37-strong international casts and a full live orchestra to present iconic songs like 'The Phantom of the Opera', 'Think of Me' and 'Music of the Night'.
Tickets for The Phantom Of The Opera are priced from $75 to $225, available here.
This Is What Happens To Pretty Girls
10 to 26 May 2019 | Drama Centre Theatre
What a time to be living, as millions of women around the world step up with the #MeToo movement to find their voices in a way never before witnessed. Just like Hollywood mogul Harvey Weinstein was thrust into the spotlight, so will the women and men in Pangdemonium's This Is What Happens To Pretty Girls. Written by Ken Kwek (the award-winning director of Unlucky Plaza), the play is a result of interviews with more than 100 women and men, culminating in a provocative and powerful piece of theatre ripe for our times.
Stay tuned here for tickets to This Is What Happens To Pretty Girls.
Civilised
15 to 26 May 2019 | The Necessary Stage Black Box

As we commemorate the bicentennial of the founding of Singapore, it's time to take a step back and see the complexities and violence of colonisation past, present, and future. The best way to do that? Civilised, the audacious new play by The Necessary Stage and playwright Haresh Sharma. How is colonisation's history written, and who holds the right to define its narratives? What did we have to trade for being civilised? This is a wild ride indeed.
Tickets for Civilised are priced at $36, available here.
INALA
19 to 22 June 2019 | Sands Theatre at Marina Bay Sands
If you liked The Lion King, you've got to watch this one. INALA is an exhilarating fusion of South African and Western culture presented by the award-winning choral legends, the Soweto Gospel Choir. Together with spiritually uplifting choreography by celebrated dancer Mark Baldwin and former members of The Royal Ballet and Rambert, expect an astounding company of 25 dancers, singers, and musicians that's not to be missed.
Tickets for INALA are priced from $55 to $175, available here.