City Nomads Radio: Takky of MELA Collective, Bangkok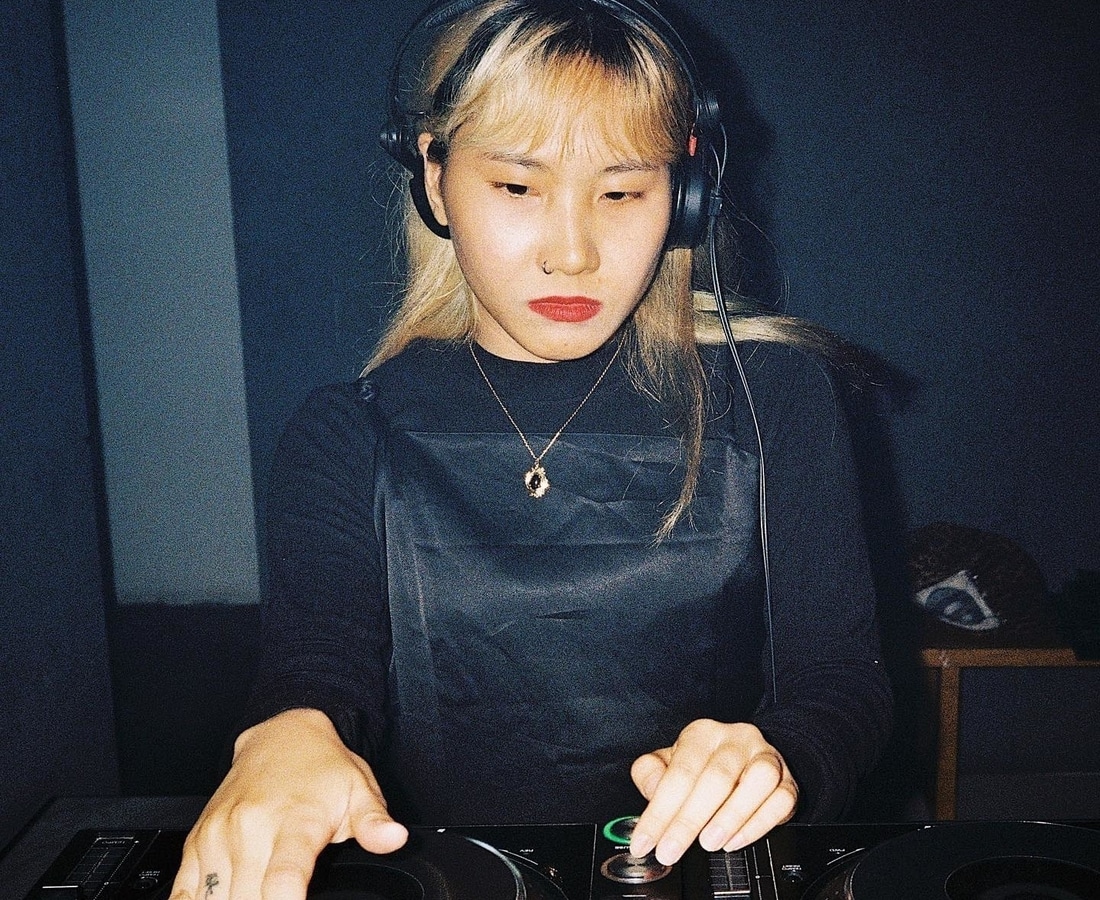 PUBLISHED October 30th, 2020 05:00 am
Melanistic (adj):  The appearance of dark pigmentation in the skin due to excessive amounts of melanin, thus concealing recessive colour traits.
MELA (collective):  A Bangkok-based DJ crew who aims to bring out the beauty of nightlife – all the colourful shades of life hidden beneath the dark cover of night.
Founded by Krit Morton and Korn Varasarin, MELA Collective has made waves in Bangkok for their vibrant blend of art and electronic music. Not only is this DJ collective a familiar name at the city's buzziest venues, they've masterminded ambitious events like MELA Clubnacht and two-week bash MELA Spirit Exposure. In this month's City Nomads Radio, we catch up with Takky – MELA's only female DJ and a rising star known for her sweet, dynamic grooves. She gets real with us about her starting out struggles, the challenges of being a female DJ, and the post-pandemic party scene in Bangkok.
Take us back in time – how did you start out DJing?
The guy who brought me into the dance music scene was Jirus from MELA. We were studying in the same university, and he always invited me to parties to listen to the music. At that time, I was interested in discovering new stuff in general. MELA was having their first-ever MELA Clubnacht – an annual night of house and techno music – at Residence de Canal, so I thought it was a great timing to pay a visit.
That night was so impressive with the atmosphere, the music, the people – it was the first time I was at a real party. After that, I never missed a party from MELA nor a gig by MELA's crew. Then after I graduated, I began learning DJing from a friend, a DJ called Thaistick from the collective Sunset till Sunrise. He taught me some basic DJ skills and what I needed to know to start off.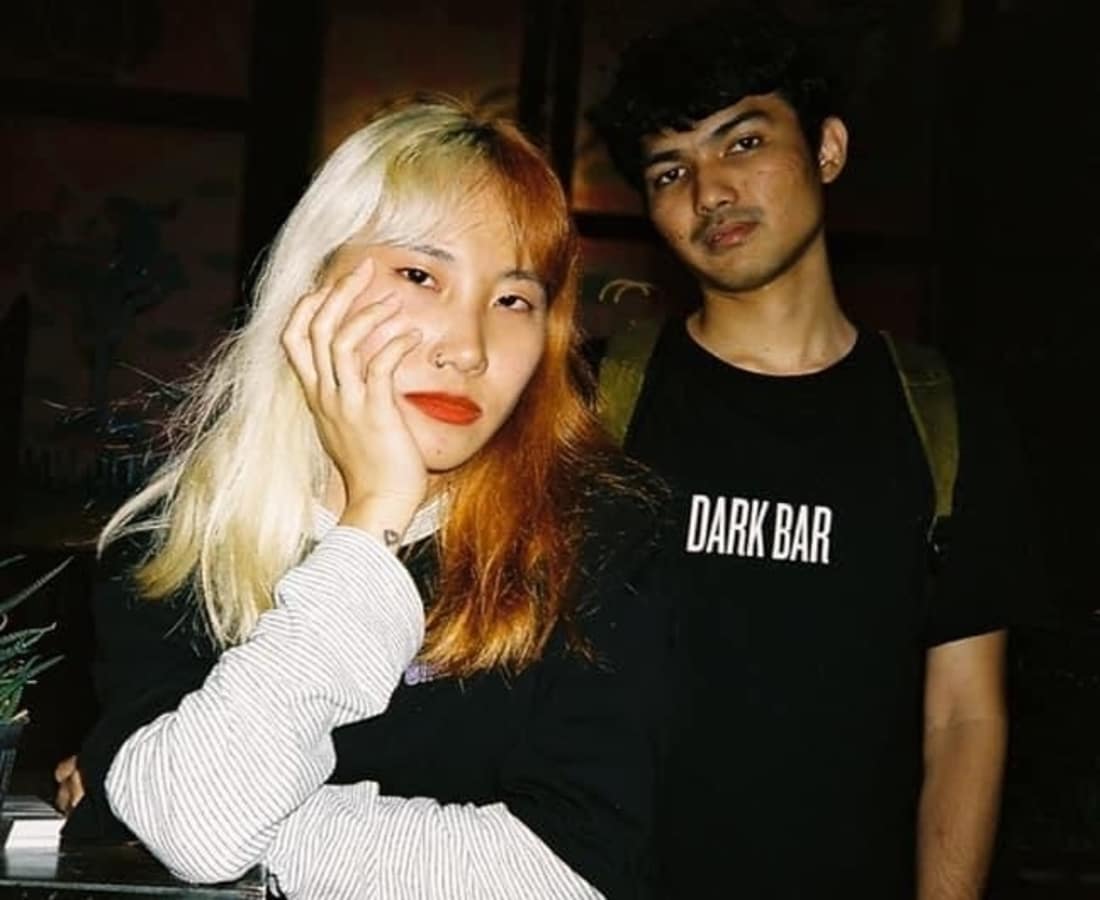 From partying with them to joining MELA
–

that's pretty amazing.

 

We knew one another after partying together for a whole year, but the first time I got a chance to work with MELA was at MELA Clubnacht in 2019. They then invited me to join their group, and I felt it was a great opportunity to prove myself as a DJ.
So far, what's the most memorable night you've had as a DJ?
For me, it'd have to be MELA vs UNSTๆ at Mezzanine last year. After I joined MELA, there were some issues around how people had rarely heard about me and my set before – people just doubted my position as part of the MELA crew. That night, I got a chance to prove myself as it was the first time I'd played at the peak hour in front of a lot of people. It went really well, there was a lot of good feedback. I finally proved my skills to myself and to the people who doubted me – my heart felt overwhelmed. After that, I began getting more and more opportunities to play around Bangkok. It's like I gained more trust from that night.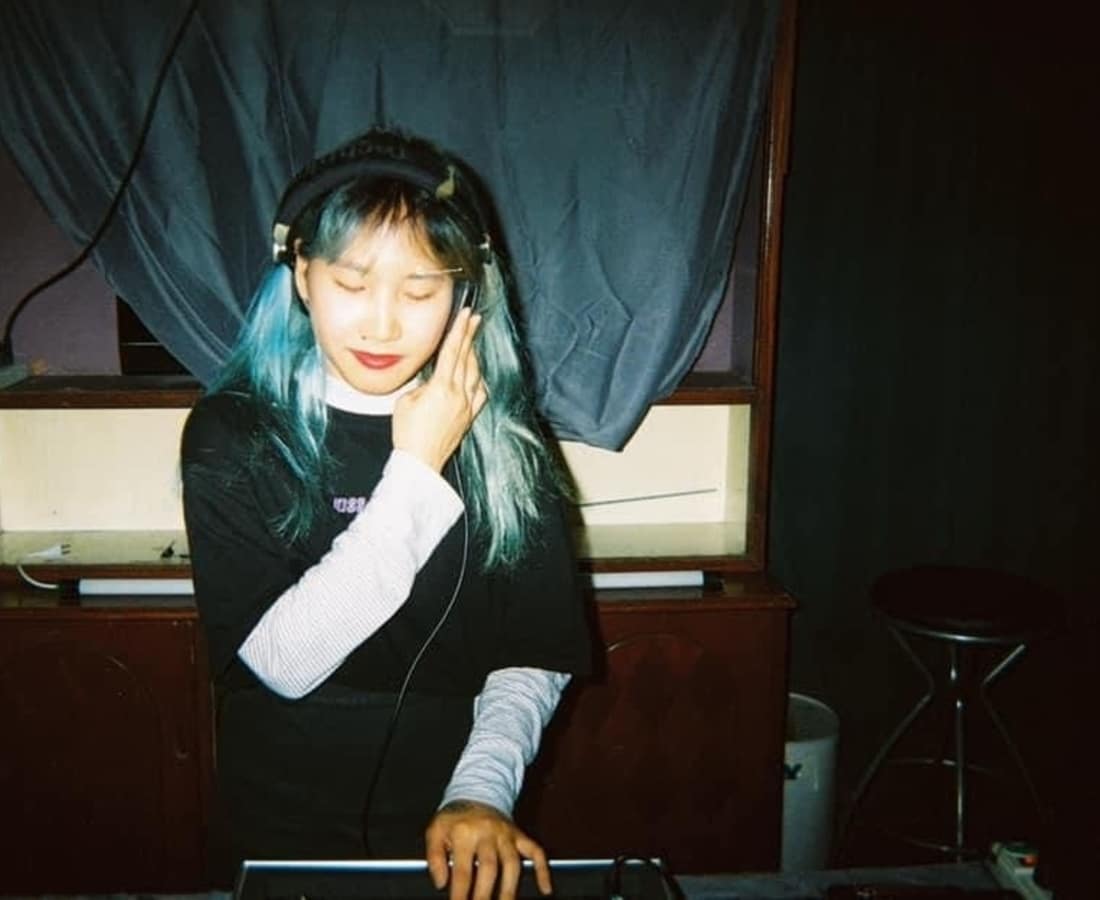 In your experience, are there unique challenges that female DJs face in Thailand?
In Thailand, most people tend to think that female DJs are not really good at DJing. There might be a different approach to gaining popularity, not only in music selection and skills but also in how female DJs idolize and present themselves. The music may not be the priority for the majority, therefore people think it requires less effort to be a female DJ. It's sad, but so true and understandable in a way.
However, in our community, people choose the DJs based on their selection, and everyone can create some movement. One of my friends who's now running the scene in Chiang Mai, Sugar K from Puretek, is also a one-of-a-kind fighter as a female DJ. We're not only having female DJs but also LGBTQ people who've been making huge waves all along. I just feel like I need to push myself a little harder as I am a girl from nowhere. I'm grateful to MELA who gave me this big opportunity.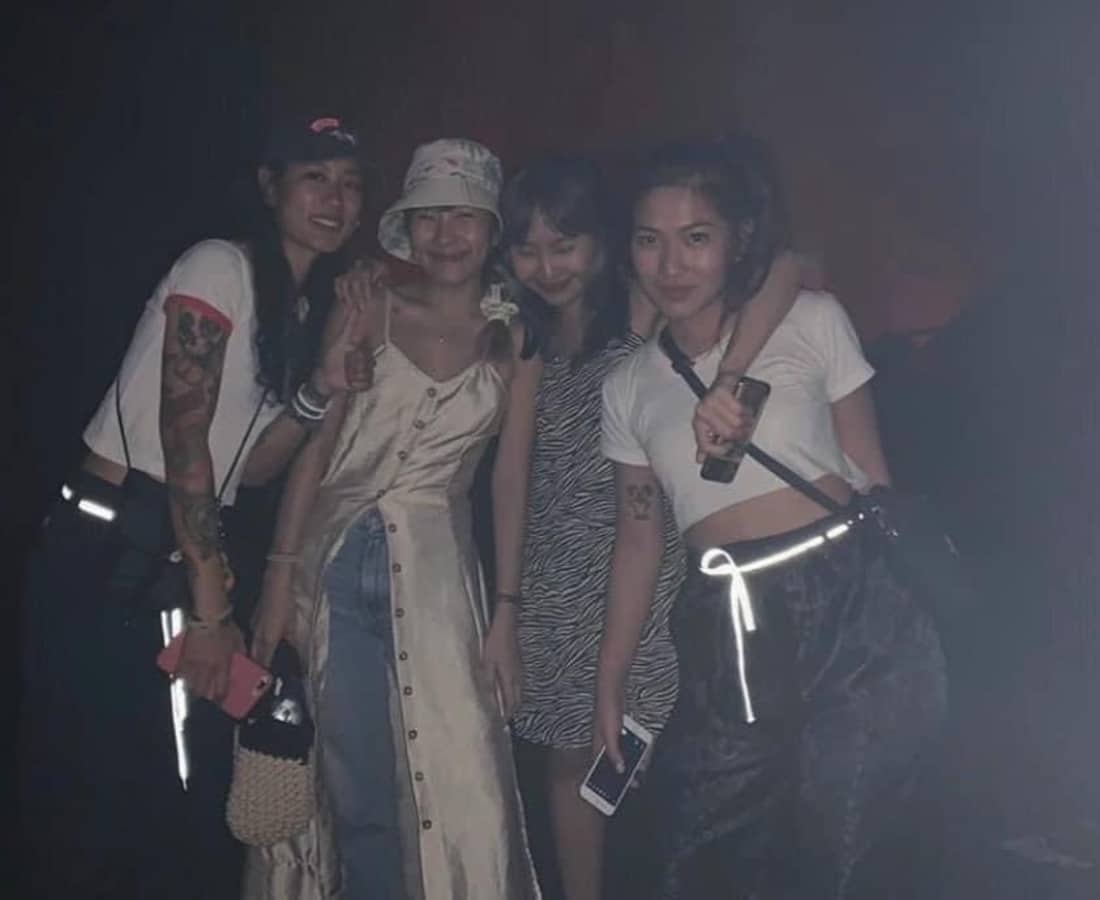 MELA is all about blending art and music – if you could collab with any artist in the world, who would it be?
In music, I would want to collaborate with Osaka DJ Yousuke Yukimatsu. I've watched him twice in Thailand before, and his selection and the show each time was amazing. The way he chooses the song really opened my mind to the world of music.
In art, I'd love to collab with my favourite landscape artist, Piet Oudolf. He designs gardens with a lot of types of plants – the way he puts and layers them all together gives me the feeling that I am in paradise. Imagine if we threw a party amidst his plant landscapes – that would be amazing.
What's one track you haven't been able to get out of your head recently?
'In a Loving Place' by Minilogue. I heard this track from Korn, one of the MELA crew, when he played it at my friend's event two weeks ago. I was very high, and I was attracted by its melody. It was very overwhelming, I was crying thinking about how beautiful life and earth are. Such an amazing feeling.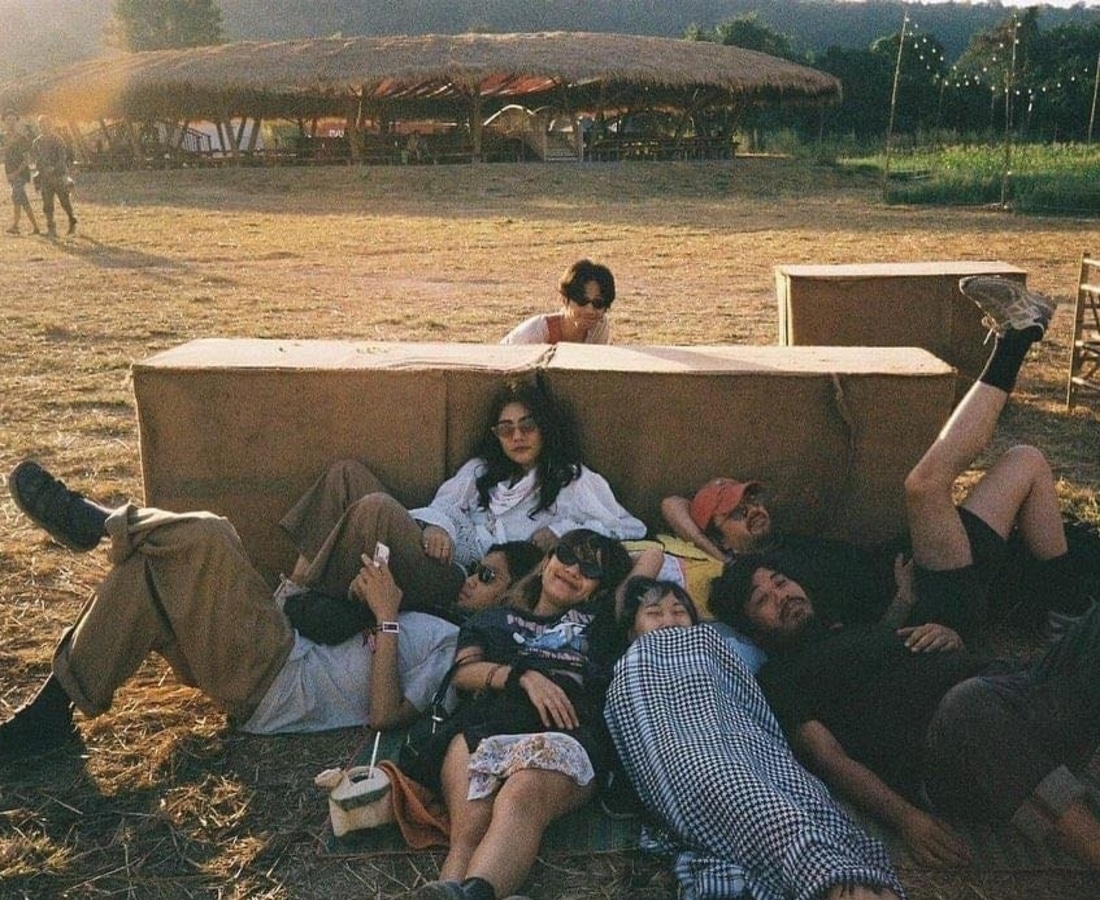 Post-pandemic, how has the party scene in Bangkok been bouncing back (or not)?
Post-pandemic, we haven't come back 100% yet. During the pandemic, the government didn't support us, so some underground clubs in Bangkok have been closing down because they just can't handle their expenses. Some of them are still trying to hold on as long as they can.
Now, we're having protests against the government and we expect a better living if we can win them. It will help us as well, in my opinion. Anyway, our high season is coming and things will probably get better, I hope. So, let's get ready!
So what's one event you're looking forward to in the coming months?
I'm looking forward to Karma Krachao 2 with the Karma Klique crew. It's such a huge opportunity to play at this big event by myself with a great line-up and atmosphere. I'm very excited to show my selection to new people whom I've never met! 
Describe your mix for us!
My mixset is energetic, fun, and full of the variety of atmospheric sound.