Climate S.O.S: A Season Of Sustainability at ArtScience Museum, Singapore
PUBLISHED October 17th, 2019 05:00 am | UPDATED March 26th, 2020 11:36 am
We're all feeling the changes in our environment with the rising global temperatures and odd meteorological phenomena, which has led to many to call for more sustainable living, and giving back to this planet we call home. This has also led to movements in renewable energy, circular fashion, and plastic alternatives, with more and more companies and individuals speaking up about climate change. Joining the fray is ArtScience Museum, as they present Climate S.O.S to highlight the impact of climate change on the ecosystems around us.
Running for a month, programming includes film screenings, hands-on workshops, a new digital art commission, a special edition of ArtScience Late, and a multimedia showcase. In a bid to raise awareness of the climate crisis and inspire action to address it, this season explores some of the major threats and how plastic pollution, overfishing, and rising sea levels affect our oceans. It also shows how the Earth's polar regions, the Arctic circle and Antarctica, are being transformed at an alarming rate.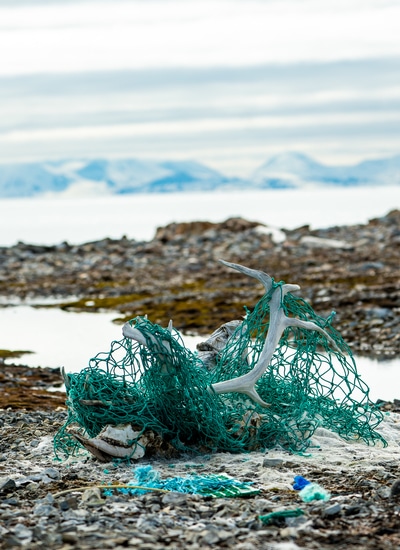 Taking centerstage of Climate S.O.S is the showcase, Changing Course 2019: An Exploration of Climate Crisis, developed by Singapore-based media company Eco-Business in collaboration with ArtScience Museum. Consisting of a gallery of photographic prints and a VR experience on climate crisis, it transports visitors right into the heart of our climate problems.
The showcase also includes the global premier of Arctic Awakening, a short film documentary shot on location in both the Arctic and Singapore. An exploration of our relationship with Earth, the showcase outlines the challenges in our current consumption and production, provoking answers as to how we can change the course of humanity.
That's not all. Look forward to a special edition of ArtScience Late featuring Singaporean artist, Inch Chua. Inspired by her expedition to Antarctica, her performance combines original compositions, a radio play, and field recordings of her time spent personally encountering one of the world's most unique environments. Apart from the polar ice caps, ArtScience Museum's Season of Sustainability also highlights the plights of our seas as we neglect them and use them as our personal dumping ground. Every year, an estimated 8 million tons of plastic waste reaches the ocean, drastically affecting life in the sea – marine creatures getting entangled in or ingesting plastic debris.
ArtScience Museum has also commissioned Singapore creative technology studio MeshMinds, and digital artist André Wee to create the digital artwork CleanSeas AR, available for free online. This is accompanied by a hands-on workshop where visitors of all ages can take part on selected dates in October.
Climate S.O.S is happening throughout October at ArtScience Museum, The Shoppes at Marina Bay Sands, 6 Bayfront Avenue, Singapore 018974. Open daily 10am – 7pm.
Top image courtesy of Eco-Business