Disturbing Narratives: Tackle Your Inner Demons With The Parkview Museum's Largest Thematic Exhibition To Date
PUBLISHED July 10th, 2019 05:00 am | UPDATED February 6th, 2020 04:56 pm
The Parkview Museum is no stranger to hosting some of the more unconventional exhibitions in Singapore. Remember The Artist's Voice, anyone? This time, they're introducing Disturbing Narratives, where the artworks delve into the darker side, and beware, it's not for the faint of heart.
At a time when our world is subjected to chaos and instability, our natural instinct is to move forward. However, these 30 artists featured from all over the world are challenging us to take a step back, and to truly embrace these negative feelings: fear, irrationality and much more. Sure, it's uncomfortable, but according to Art Director and Curator Lorand Hegyi, frightening perspectives are just what we need to reflect on our actions. And guess what, we couldn't agree more.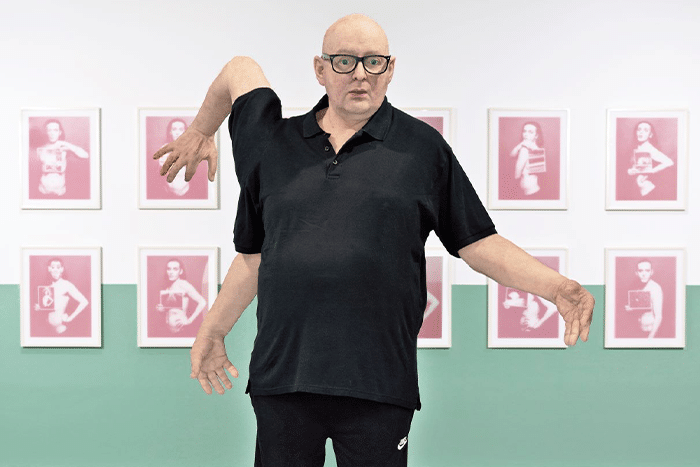 Once you set foot in the art gallery, you'll immediately notice two pieces of pop art collages by Icelandic artist Erró, titled Double Wedding (1995) and With Your Death (1995). While at first glance the artworks might seem like they're ripped off from any other comic book page,  a closer look will leave you truly confused and confronted with the loss of childhood innocence.
Sculpture in 2 Pieces (2018) by Swiss conceptual artist Urs Lüthi features the statues of the artist himself, in a way to address the subject of our alter-egos. With the body contorted in unnatural angles, the  inclusion of additional limbs being placed awkwardly almost give off the impression of ambivalence. The artwork is an exercise in questioning the human existential experience: Are we defined by just one personality? Or do we assume multiple identities to protect ourselves from societal norms?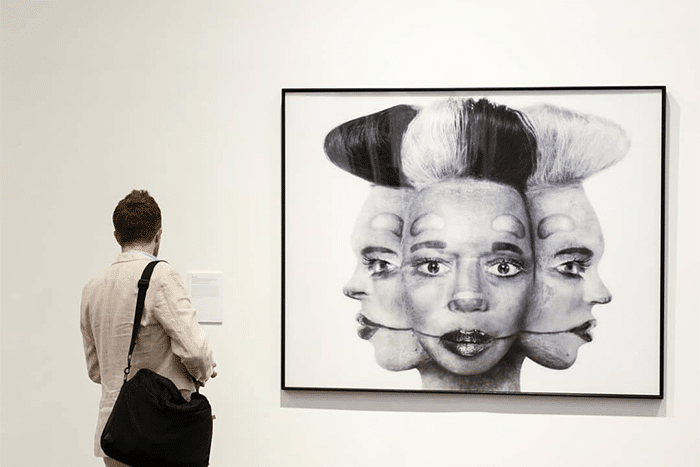 For something more thought-provoking in the field of gender politics, take a look at French artist Orlan's Three-headed Ogoni Mask (2003). Cultural appropriation is an issue that we're still battling against till this day, and Orlan does not shy away from talking about controversial topics such as male supremacy and racism. The effect of colonialism and the resultant Euro-centric standards of beauty is unmissable in this piece.
Best part? These artworks are just the beginning of this multi-form walkthrough. There's the video art A Prisoner in the Caucasus (2009) and if you're wanting to catch a performance about ritualistic behaviours and religion, 39th painting action (1997) will draw your attention. Our advice when visiting Disturbing Narratives: keep an open mind and remind yourself that being cynical of life itself is not necessarily a bad thing.
Disturbing Narratives runs till 8th February 2020, and is located at The Parkview Museum Singapore, 600 North Bridge Rd, Level 3 Parkview Square, Singapore 188778. Opens Mon-Sat 12pm – 7pm. Closed Suns. Admission is free.