Theatre Review: Here We Go Again! MAMMA MIA! Returns To Singapore For Its Second Run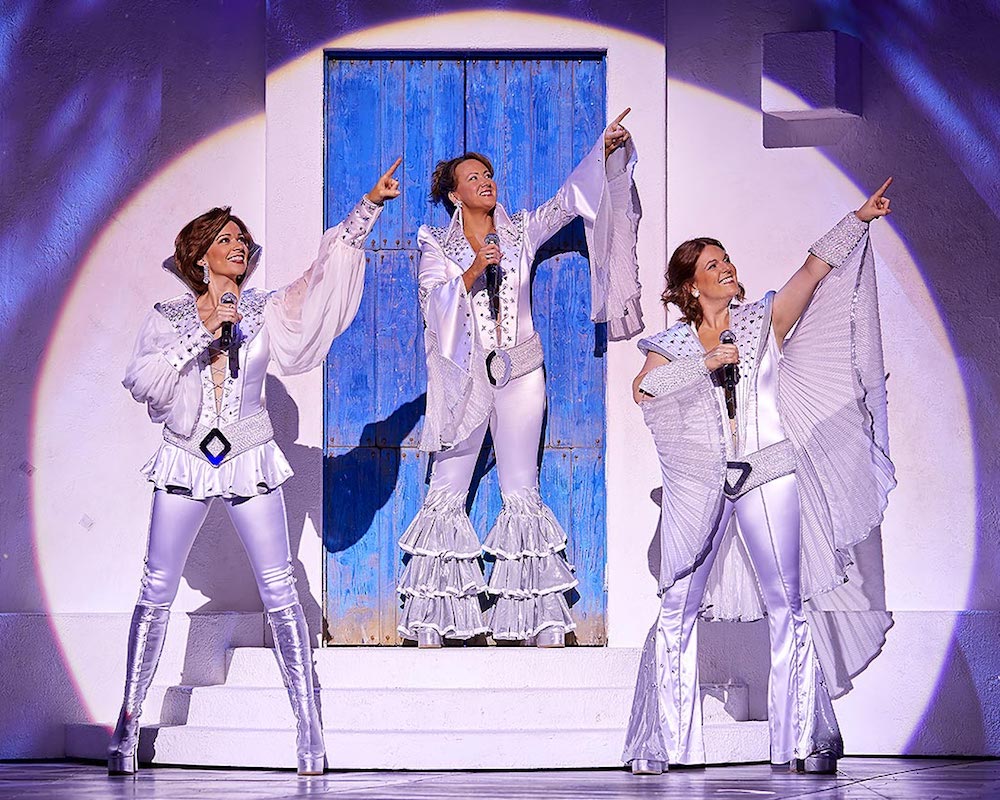 PUBLISHED November 9th, 2018 04:23 pm | UPDATED May 18th, 2020 06:34 pm
The feel-good classic MAMMA MIA! Live has returned to Singapore for another exciting run. Bringing back those 70's vibes, this musical will get you grooving in your seats to its soundtrack of hit songs by ABBA. With music and lyrics by original ABBA members, Benny Andersson and Björn Ulvaeus, produced by Catherine Johnson, MAMMA MIA! has once again proved itself to be a timeless crowd favorite.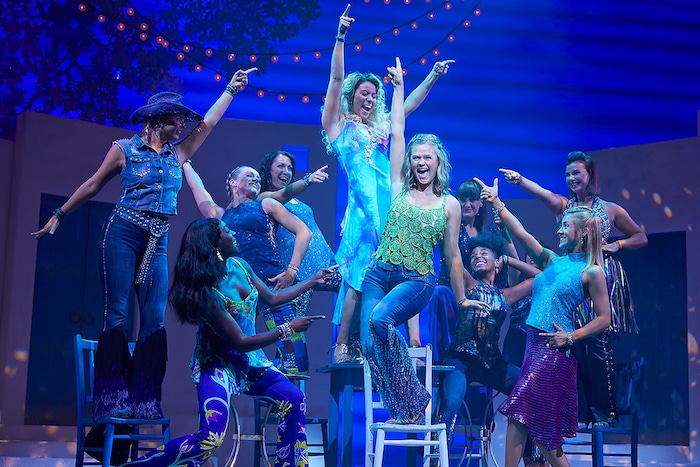 A story that explores the intimate complexities of relationships – both romantic and familial – MAMMA MIA! tugs at every heartstring. The whimsical tale is set in motion after Sophie stumbles upon her mother's diary. Never knowing who her father was, she takes a peek at an entry dating back to the time of her conception. But instead of uncovering the identity of her dad, the diary records three steamy nights with three different men. Unsure which one is her father, Sophie sends all three mysterious men an invitation to her wedding. As a result, Eddie, Bill, and Harry step onto the sunny Greek island in hopes of reuniting with a clueless Donna (Sophie's mom). What ensues is a rollercoaster of fun and touching moments – sung of course to the tunes of ABBA.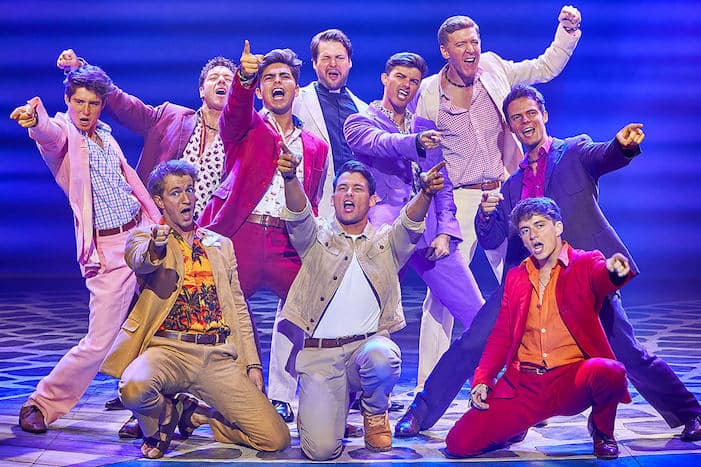 Despite the complicated plot, the overall tone of the musical is light and comedic. The bond between Donna and her two girlfriends were especially entertaining. Not only was it extremely relatable – I'm sure every woman will agree to the fact that there's no better remedy to seeing three exes in the same room than a good cry with your Chiquititas – it was also a touching reflection of how timeless and unbreakable friendships are. While Sophie and her band of gal pals are a more youthful and flirtatious portrayal of girls and their friends – Gimme! Gimme! Gimme! (A Man After Midnight) should be the anthem to every bachelorette party – Donna, Tanya, and Rosie's boisterous antics and infectious laughter show just how sexy a friendship remains to be even in one's later years.
Speaking of sexy, Shona White's vocals are the sexiest thing in the world. Playing Donna Sheridan (Sophie's mom), Shona wowed the crowd with her wide vocal range. From hitting the high notes of Dancing Queen to the sultry low notes of Money, Money, Money, she more than deserved the standing ovation at the end of the show.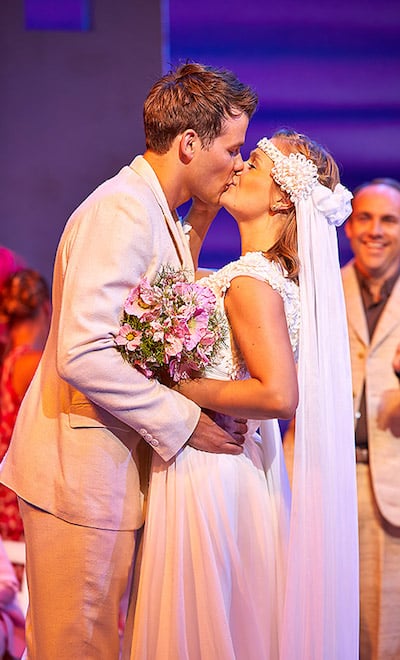 Of course MAMMA MIA! is also a romance at heart. Fun fact; Lucy May Barker (as Sophie) and Phillip Ryan (as Sky) are an actual real-life couple. No wonder their chemistry on stage was strong. The twist of  (spoiler alert!) Sophie calling off the wedding and choosing to travel around the world with Sky made for a refreshing alternative to the typical happily-ever-after-marriage ending. Another subtle feminist poke is also made when Sophie eventually asked her mom to walk her down the aisle rather than her dad.
It would have been nice if the musical delved deeper into these themes. While it challenged certain traditional views of women and marriage, the plot eventually retreats into a particular cookie cut. While I didn't really take away any deep or revelatory lessons at the end of the play, that's not the point of this musical. Overall, watching the MAMMA MIA! was a fun experience with sexual innuendos and slapstick moments aplenty –  and because singing to ABBA is never not fun. 
MAMMA MIA! is running now till 18 November 2018 at Sands Theatre, Marina Bay Sands. Tickets are priced from $58 to $188, available here.