Singapore Food Festival 2019: Events That You Ought Not To Miss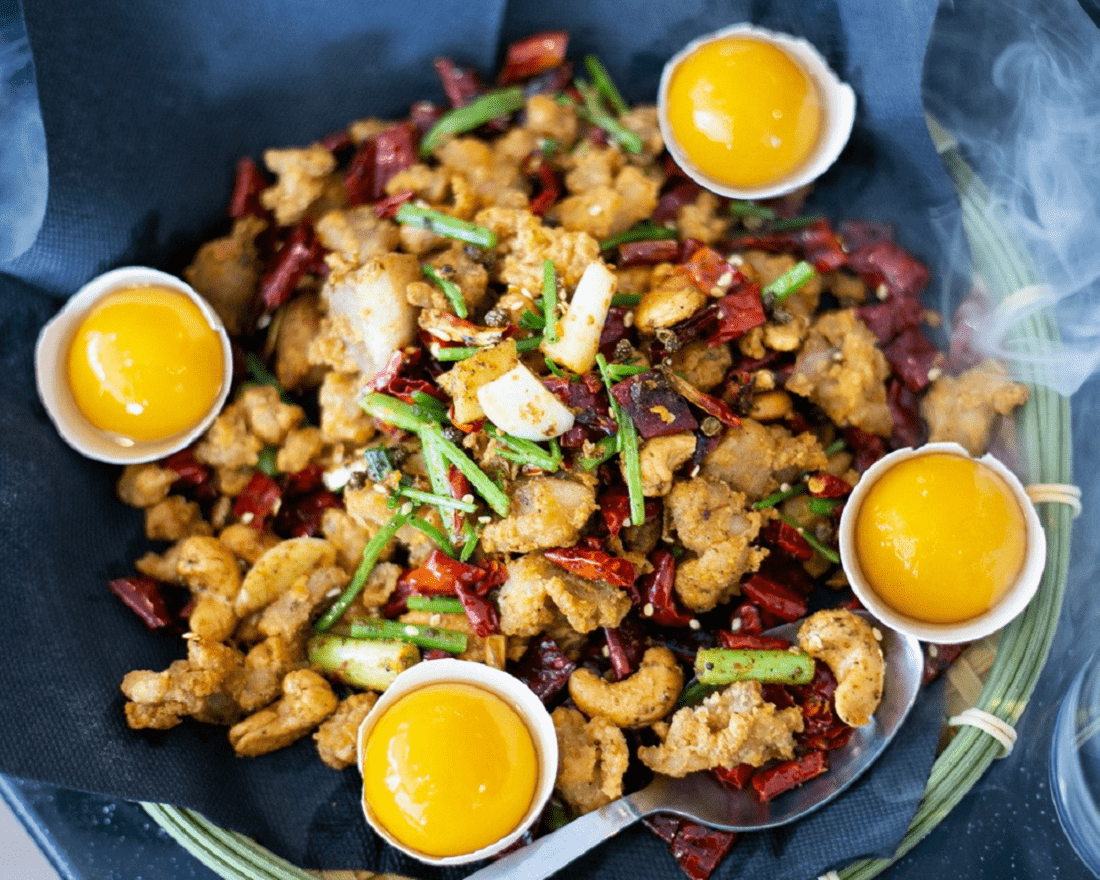 PUBLISHED July 9th, 2019 06:30 am | UPDATED July 12th, 2019 12:12 am
The Singapore Food Festival (SFF) is the physical embodiment of the culinary capital's proverbial "melting pot" of cultures; it's a confederation of hawkers, chefs and home cooks dedicating  three weeks to a celebration of gastronomic experiences. With this year's theme of "Savour Singapore in Every Bite", prepare yourselves for a islandwide culinary event running 12 to 28 July 2019 – across town from STREAT at Marina Bay, to the Kueh Kueh Symposium at Bukit Pasoh, and the 50 Cent Fest at Chinatown.
STREAT 2019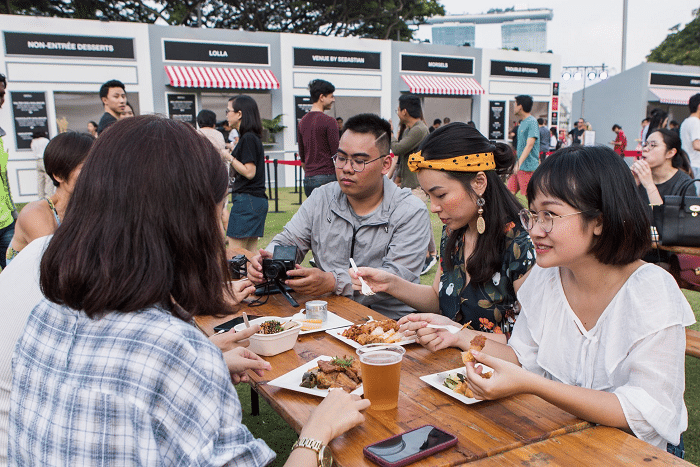 Singapore Food Festival's marquee event showcases a line-up of nibbles from local chefs and hawkers that capture the rich and diverse food culture in Singapore. Highights include the Origin Bar's history-heavy libations Ma-Sa-La (S$15) and Kopittan (S$15), and hearty heritage cuisine anywhere from Butter Chicken with Garlic Naan (S$8) to Jin Ji Teochew Braised Duck (S$8). Don't miss out on culinary curios like  'Prawn Mee' Senbei Cracker (S$12) and Hae Bee Hiam Cookie with Coconut Ice Cream (S$12) from Jam @ Siri House Chefs Ming Tan and Jeremy Cheok.
The deets: Entry is free.
STREAT is located at The [email protected] Bay, 11 Marina Boulevard, Singapore 018940, taking place on 12 and 13 July, 5pm-11pm.
Singapore Tea Festival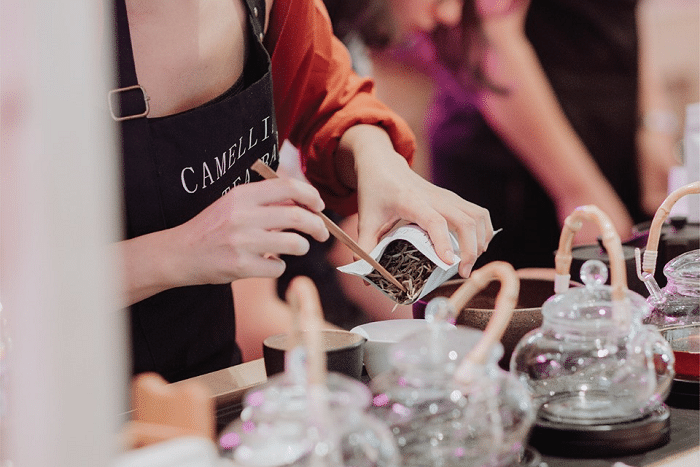 Singapore Tea Festival (STF) 2019 is in town too, hosted by Teapasar, with over 50 brands and hundreds of tea, tea-related items and workshops. Head down for a curated line-up of artisanal snack brands and lifestyle companies, including single-origin teas from plantations all around the world and exciting local blends. The festival will also host three days of workshops with industry insiders – from traditional tea appreciation to modern kombucha making, and even a tea pairing with single-origin chocolates.
The deets: Entry is free. The event runs from 19-21 July 2019.
The Singapore Tea Festival is located at Jewel Changi Airport, B1 Atrium, 78 Airport Blvd, Singapore 819666. 
50 Cents Fest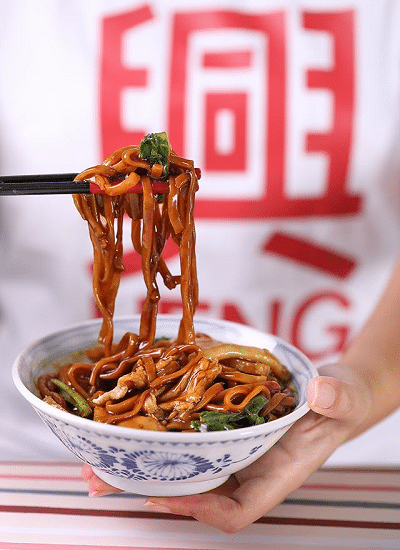 2019's edition of the 50 Cents Fest will have you rolling in dough – literally. The festival celebrates Hokkien culture and includes a Hokkien wedding-stylized photo booth, traditional music and songs, and of course, Hokkien-centric food and snacks take centre stage to showcase the dialects colourful desserts and snacks.
Go savoury or sweet with heritage restaurants such as Beng Hiang, founded in 1978 and well-known for their melt-in-the-mouth kong ba bao (braised pork belly bun). Also set to make an appearance are tapioca noodles, and everyone's favourite ang ku kueh.
The deets: Entry is free. The event runs from 27-28 July 2019, 11am-11pm. See here for more information.
The 50 Cents Fest by Chinatown Food Street Pte Ltd. is located at Chinatown Food Street Smith Street, Singapore 058938. 
The Private Chef's Table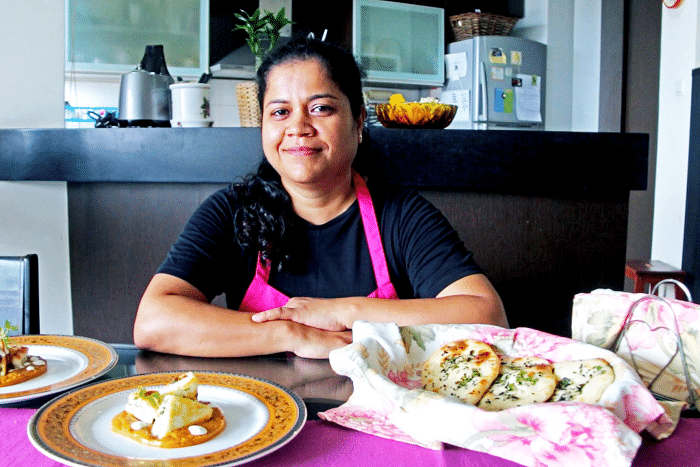 Dine Inn's Chef Series takes you there with the opportunity to immerse yourself in a private dining experience with some of Singapore's best home chefs. Listen to the stories from chefs that come from all walks of life – from army buddies who share a love for local food, to a fengshui master by day and Peranakan chef by night. With Celebrity Chef Eric Teo taking the reins, feast on authentic home recipes passed down from generations with unique local twists.
The deets: Each session is prices at S$70-S$98 per pax (including wine and spirit pairing). The event runs from 5-28 July 2019, 7pm-10pm.
The Private Chef's Table by Dine Inn is located at The Gathering Room #02-01, 115 King George's Avenue, Singapore 208561.
The Kueh Kueh Symposium
The Kueh Kueh Symposium promises brings together kueh kueh practitioners from all over the island to create more awareness of the age-old craft of kueh making. There will be a Marketplace and a Plenary for talks and discussions from notable personalities and generation-deep kueh families, take the time to listen and learn about the kueh kueh culture in both professional and personal recounts. Held at Straits Clan, a heritage venue in the Chinatown district, the member-only venue will be open to public just for this event.
The deets: For the Marketplace, tickets go for S$4 for children under 12 and Pioneer Generation visitors and S$12 for adults. For both the Plenary and Marketplace, S$14 for Pioneer Generation visitors and S$18 for the public. The event will be held on 13 July 2019, 10am-6pm.
The Kueh Kueh Symposium is located at the Straits Clan, 31 Bukit Pasoh Road, Singapore 089845. 
Open Air Film Club: Republic of Food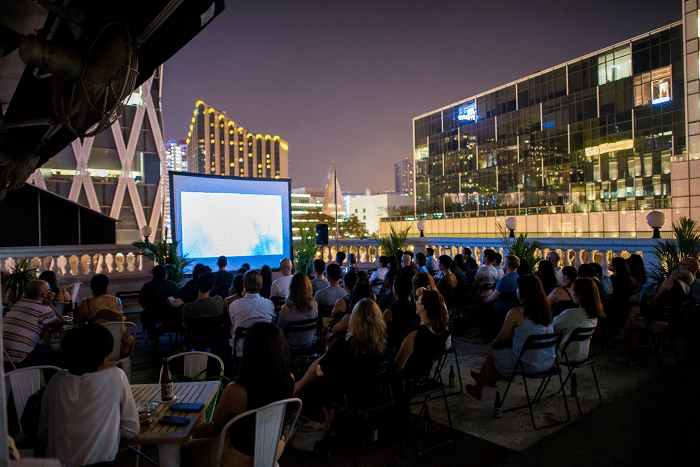 Get ready for a feast for the senses at The Hive's Open Air Film Club on 19 and 26 July this month. Chill out on their breezy rooftop with a screening of local movie "Republic of Food", while accompanied by local street food and drinks like Lau Pa Sat and Newton satay and BBQ chicken wings, as well as famous Old Chang Kee curry puff and snacks.
The deets: Admission is free with any purchase of food coupons. The event takes place on 19 and 26 July 2019.
Open Air Film Club: Republic of Food is located at The Hive, 59 New Bridge Road, Singapore 059405.
Jimami Tofu 5D Dining Experience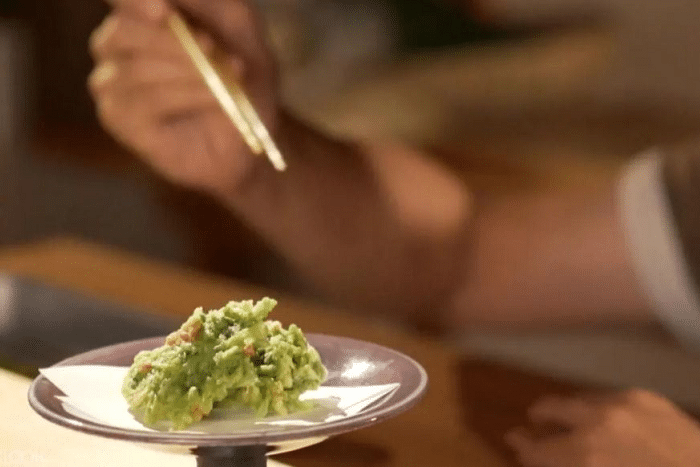 In another interactive dining experience, catch food come to life as you watch, taste, and smell a 8-course Japanese dinner, available for 3 weekends from July to August. Presented by Cookyn Inc, the Jimami Tofu 5D dining experience serves patrons food from the film "Jimami Tofu" at the same time as they appear on the screen. The menu includes a blend of Singaporean and Okinawan specialties like Char Kway Teow, Okinawan Bento, and a traditional umukuji andagi (Japanese Sweet Potato Croquette).
The deets: Screening dates on the 19, 26 July and 2 August 2019 from 7.30pm-10pm; and 20, 27 July and 3 August 2019 from 7.30pm-10pm.
The Jimami Tofu 5D Dining Experience is located, 31 Ah Hood Road, #01-04, HometeamNS-JOM
Clubhouse, Singapore 329979.
Park Bench Deli's Buah Keluak Burger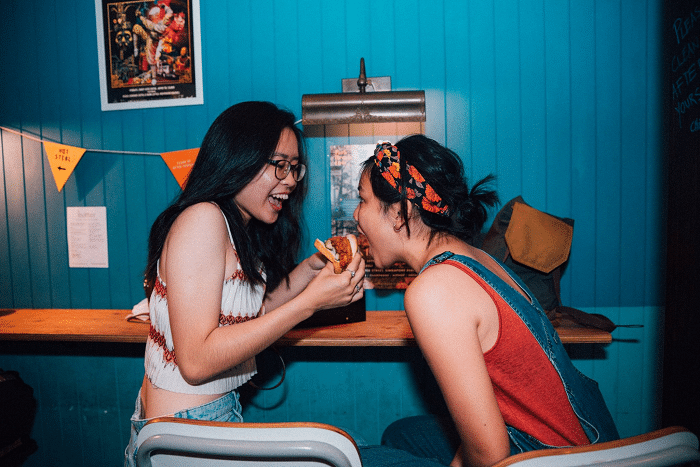 If you're looking to spice up lunch time, dig in to a rich Buak Keluak Burger (S$26.75) courtesy of local eatery Park Bench Deli and Michelin-starred Peranakan restaurant Candlenut. The East-meets-West combination of the classic Peranakan 'black nut' adds a almost chocolate-like texture to a sensational beef burger, complete with a friend egg on a soft potato bun. 
The deets: The Buah Keluak Burger will be available at Park Bench Deli for the month of July.
Park Bench Deli is located at 179 Telok Ayer Street, Singapore 068627, p. +65 6815 4600. Opens Mon-Fri 10.30am-4pm, 5pm-9pm and Sat-Sun 9am-3pm.