Eye Candy: Marie Soh, Founder of Make-Up Label INGA by 27A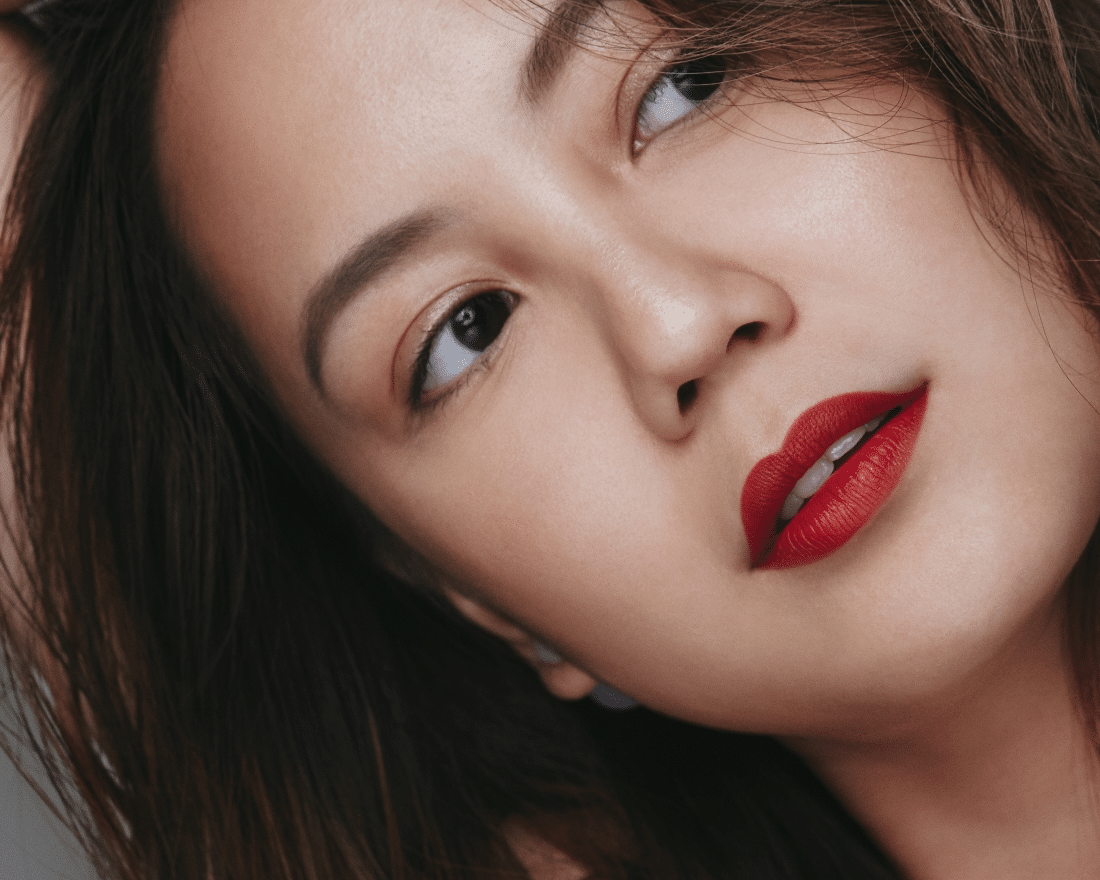 PUBLISHED October 20th, 2017 06:00 am
As a professional make-up artist with her own consultancy, 27A, for the last five years, Marie Soh understands better than anyone that while there are a plethora of lipstick brands available in Singapore, none of them catered specifically to both Asian skin tones and the bizarrely humid weather. Earlier this year, she launched INGA, a makeup label that starts with a capsule collection of 10 expertly-formulated (and cruelty-free, of course) matte lipsticks dedicated to tackling those very issues.
We talk to the vivacious Marie to find out more about her innovative streak, tips on wearing lipstick, and her go-to shades for the festive season!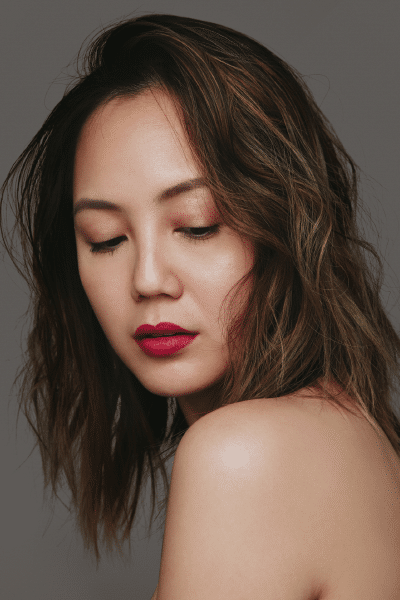 Hi Marie! After years in makeup consultancy, what got you started on your own make-up label?
Hi Gary! Well, I saw many loopholes in the market that left us Asians who live in hot and humid weather without anyone catering to us. I do quite a bit of bridal work and I'm always on the lookout for the best, long lasting, comfortable, and flattering products. I couldn't really find any so I decided to solve the problem on my own.
I'm sure many are wondering, what does starting your own line entail?
It entails a lot of research, patience and planning. Finding the right lab, lots of testing, lots of emails and focus group meetings to ensure we're on the right track! It's not the easiest thing to do, it took me about a year before INGA by 27A was born.
What is make-up to you? Is it an expression? A cover up?
Makeup is an art and a form of expression. We can be whoever we want to be, whenever we want to be. I'm also a big endorser of makeup that enhances the individual's natural beauty.
Tell us, what are some must-know tips when it comes to wearing lipstick?
First, moisturise and scrub before applying lipstick for the smoothest application. Pick the formula you want and be aware when you need to touch up! Then, balance your lip shape, or you can even create a whole new shape to your preference. You don't have to stay in the lines. Also, if your lipstick flakes off, please remove it and trash it. Lipsticks have a shelf life of about three years, depending on the manufacturer's guide. Please throw old ones away to prevent yourself from consuming nasty bacteria accumulated over time!
Which are the hot-selling products at the moment?
Surprisingly our red and deeper shades (Tora, Ora and Anja) are very popular, and our MLBB shade Rowa is a favourite as well.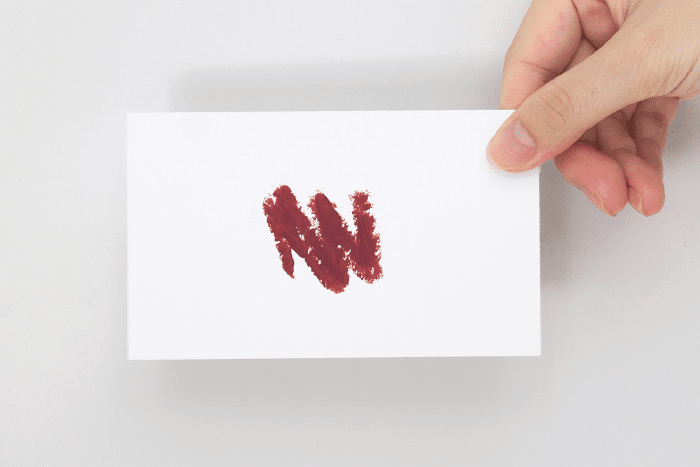 Which country's aesthetics do you admire the most – in terms of you know, make-up culture?
This is a tough question as I feel the beauty culture is quite a global one, and not really restricted to an individual country. Trends spread like a wildfire globally, thanks to YouTube and Instagram, of course. But if I had to pick a place it would have to be a Western one, either the USA or the UK.
If you could live in any country in the world, would that be it?
I wish I was more well-travelled to make this decision. But no, I would go with Australia! I think it's safer and an amazing place to bring up kids.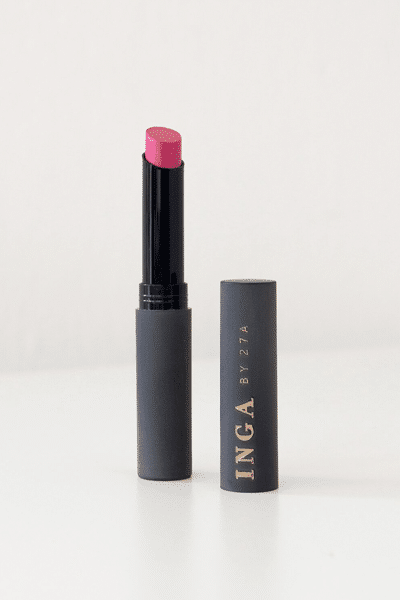 It's just lipsticks at the moment. What's next in line?
I definitely am looking forward to expanding the line, toying with some ideas of eyeliners or mascaras but there are no concrete plans at the moment.
What else do you do when, you know, not working on INGA or 27A?
I'm really busy being a mother to my 5-month-old baby, doing housework, and trying to balance spending time with family, friends and my husband!
So, Christmas is coming, what lip colour would you wear to suit the season?
I love Christmas and I would go for the darkest, sexiest colours. I'll most likely be wearing Tora and Ora the most!
Shop the Inga by 27A collection here. Lip colours start at $29.