Eye Candy: We Talk Nail Care and Creativity in Crisis with Veronica Chau, Co-Founder of Emery & Co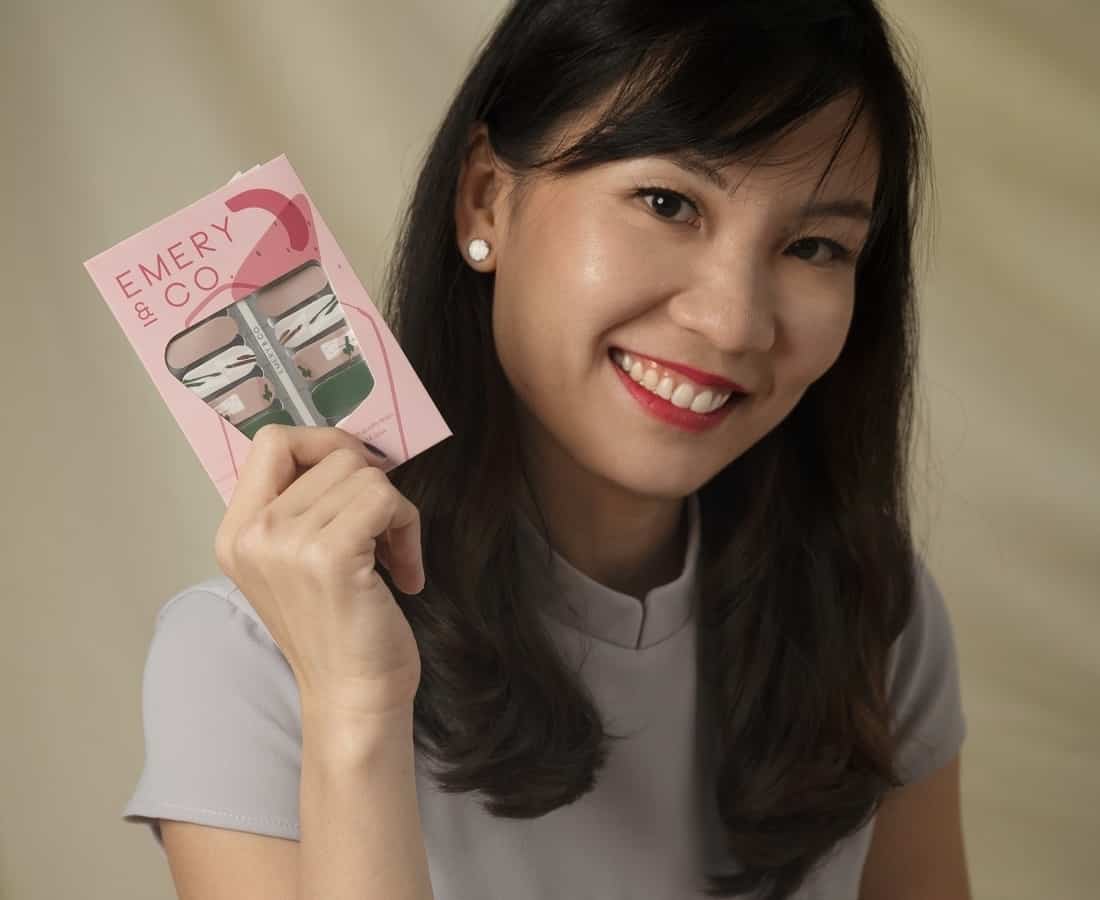 PUBLISHED February 19th, 2021 05:00 am
The COVID-19 crisis was a speed bump that slowed down business for Veronica Chau's creative agency The Ad Makers, but it got her life veering onto roads long dreamt of. Together with business partner Alvin Tan, she used the lockdown lull to kickstart Emery & Co. – a nail wrap brand with striking, hand-drawn designs inspired by nature. We chat with this creative dynamo on why nail wraps are becoming trendy and her top tips for nail care.
Hi Veronica! Tell us about your personal style.
I'm a minimalist when it comes to fashion and accessories. I enjoy block colours, interesting shapes, and clean art styles when it comes to my daily ensembles.
How I dress usually reflects my mood and what I have on that day. On days when I have to meet clients, I tend to go for more professional, smart-casual looks; when I don't have to, I prefer to simply dress in what makes me comfortable and happy. Thankfully, being in the creative industry gives me more free reign to dress the way I want!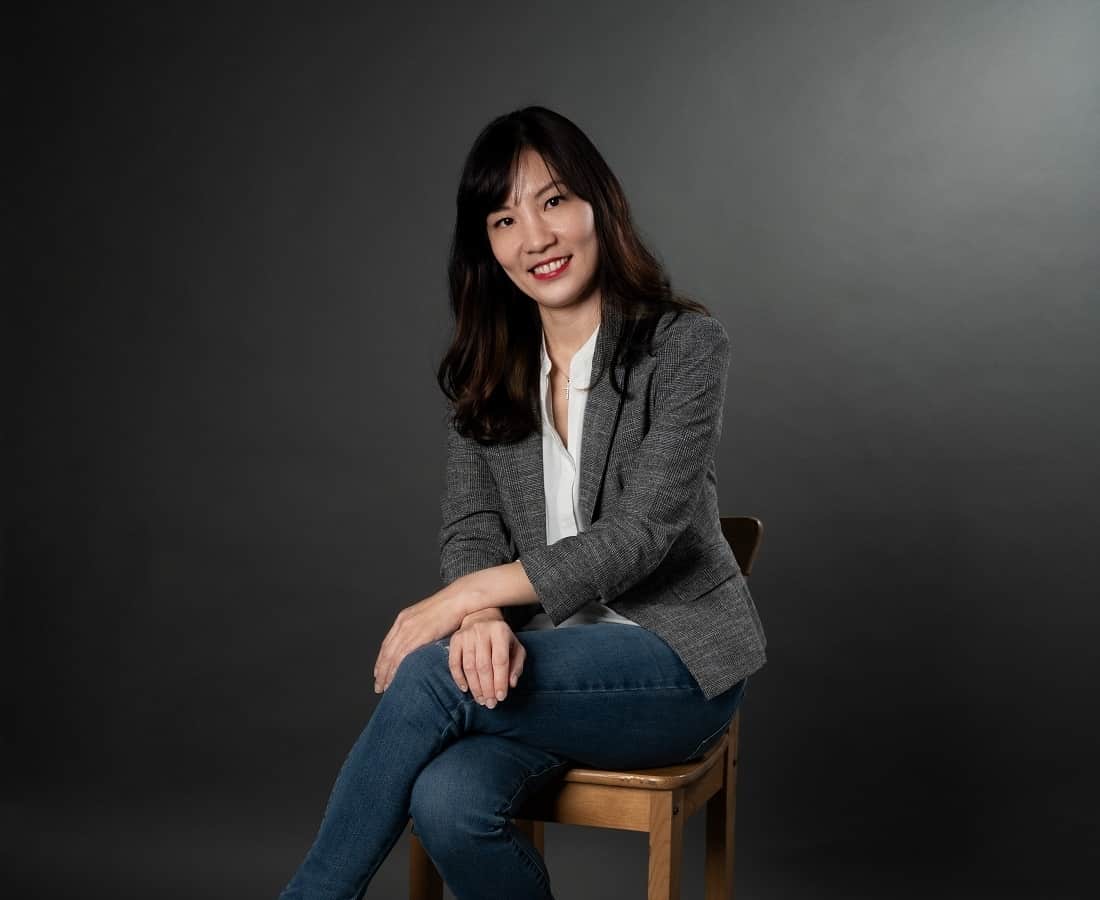 Do you remember your very first nail wrap?
I was returning back to work after my first baby confinement, and a friend of mine introduced this Korean nail polish sticker technology as a fast and easy way for me to get an DIY home manicure. As a new mum and an entrepreneur, going to the nail salon for an hour or two was the least of my priorities, so I was instantly taken with the convenience of nail stickers.
I remembered clearly that when I removed the nail sticker from the strip, it felt so much like nail polish (softer than normal vinyl stickers) and I was pretty amazed. When I put it on and filed off the excess, it took me less than a minute for the first finger!
COVID-19 gave you the push from running your own creative agency to designing nail wraps – did you ever think that it would happen?
My business partner, Alvin, and I have spent over a decade building brands for our clients, and it's always been at the back of our minds to build a brand for ourselves. We started work on Emery & Co. in late 2019 but because we were really busy with our creative agency side of the business, we were never able to devote enough time for it. Covid-19 affected our agency's business, and the lull freed up resources and gave us the push we needed to expedite the launch of Emery & Co.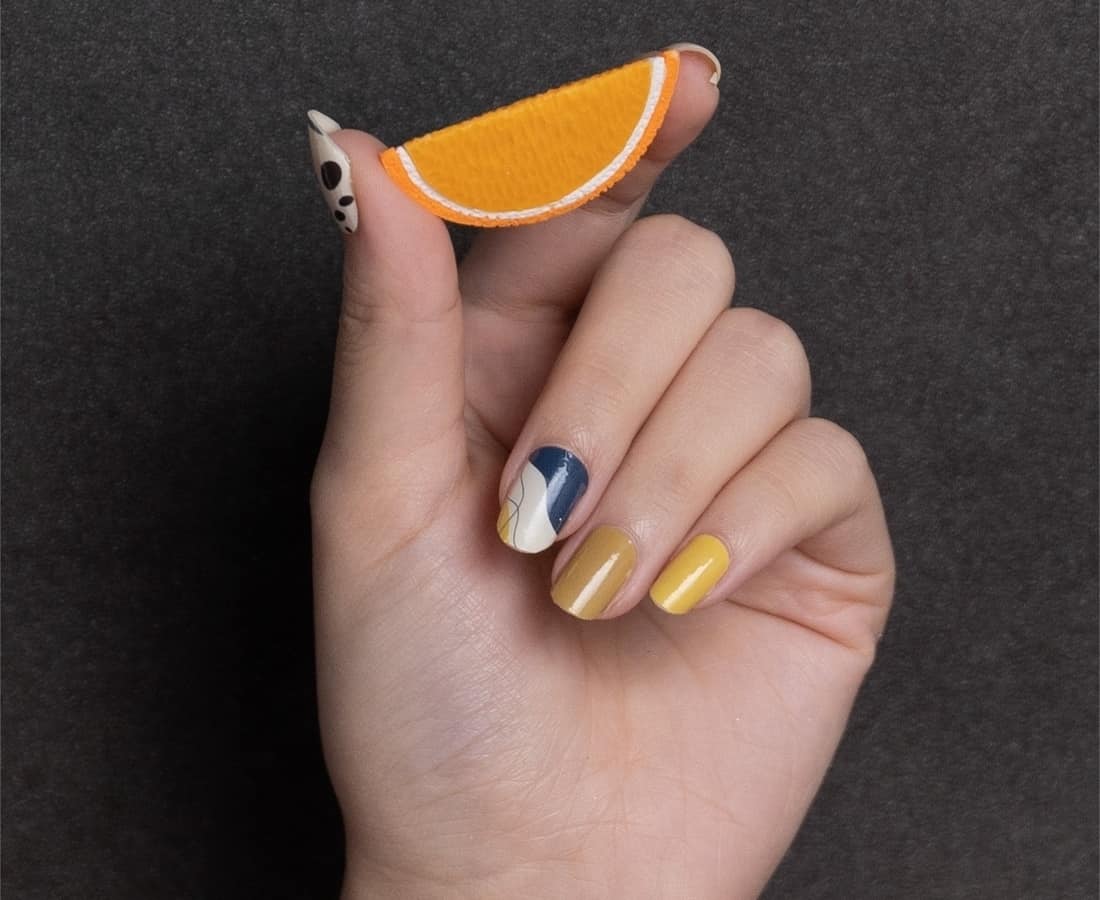 How was it like switching gears during a pandemic? What were the challenges that you didn't foresee?
It's exciting because running a B2C business is a completely different ball game from my agency business. Our biggest challenge is educating consumers on the ease of using nail stickers. Although this nail tech has been around for some years, there're still many ladies who haven't been exposed to it. It's very difficult for us to do on ground activations to showcase the ease of application due to Covid-19 restrictions. Instead, we turned to creating video content, and we're also working with influencers to get this education across.
Another challenge is trying to convince folks who have had bad experience with nail stickers to give it another go. Some may have used the vinyl sticker types which can come off easily, sometimes within hours of application, and may not be keen to give it another shot as they have the preconceived notion that it won't last.
Nail wraps have been around for a while – why do you think they're becoming popular now?
I think there are two main reasons – Covid-19 and the increasingly more busy life of a woman! It can be difficult trying to book appointments at nail salons due to social distancing measures and salons operating at reduced capacity. Those who err on the side of caution may also be uncomfortable with strangers touching them, or being in close proximity with nail technicians and other customers for a prolonged period of time.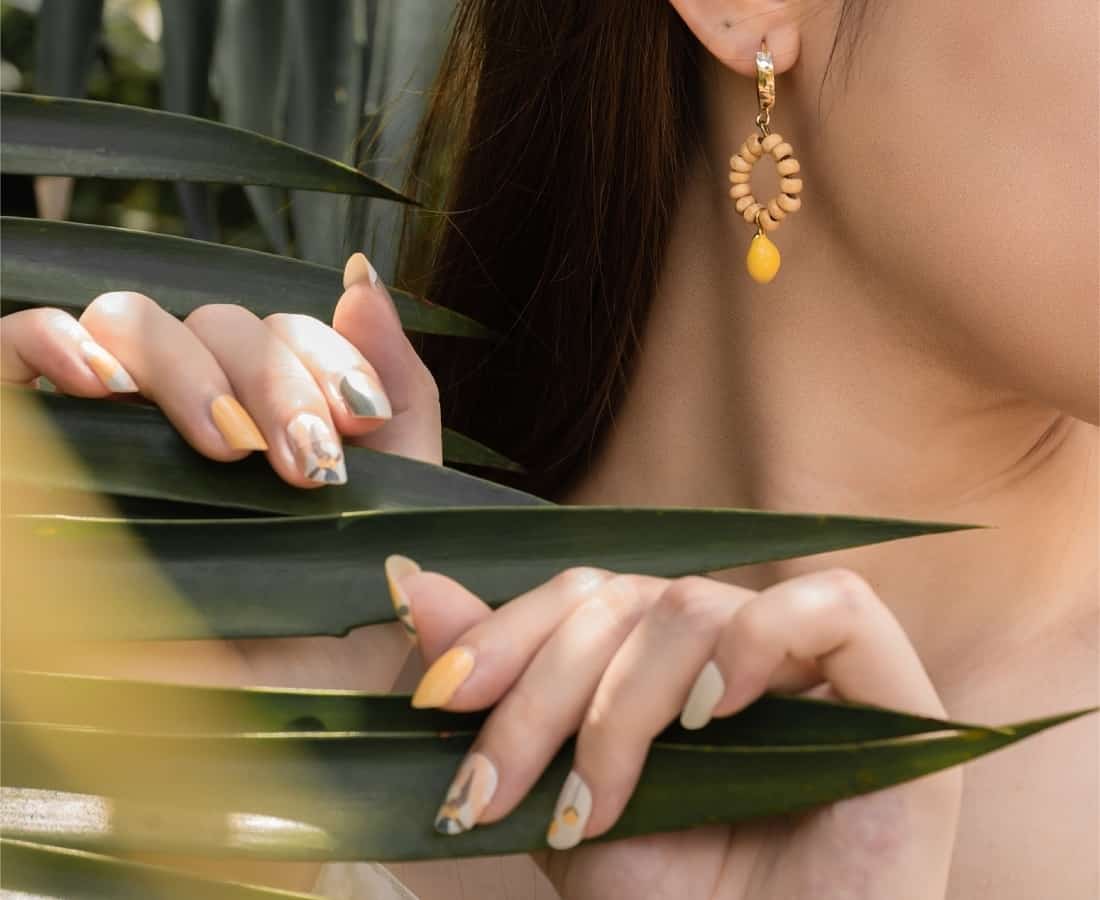 A DIY nail stickers kit is a great alternative since it only requires ten minutes to fit, paste, and file to get beautiful nails. We recommend that our customers put on a layer of top coat to make the nail stickers longer-lasting. We're seeing more mothers like me who have to multitask across work and home, yet would still like to have time for some selfcare, so this ten-minute solution is a godsend.
What's one thing you wish people knew more about nail care?
Nail care doesn't have to be difficult! A home manicure can be easily done with nail stickers, and if you need some help, just get a friend or your partner to assist you. Emery & Co's nail stickers can last up to ten days, but we've had customers who showed us their nail stickers still on after a month.
If you're using nail stickers, do clean your nails with alcohol before application, and avoid going swimming right after to give the nail stickers time to adhere to your nails. Nail stickers are safe for your nails, unlike gel manicures which can damage and weaken the nails over time.
If you could style the nails of anyone in the world, who would it be and what look would you create?
Michelle Obama. She is such a strong woman and I'm greatly inspired by her. It will be a silently strong feminine look.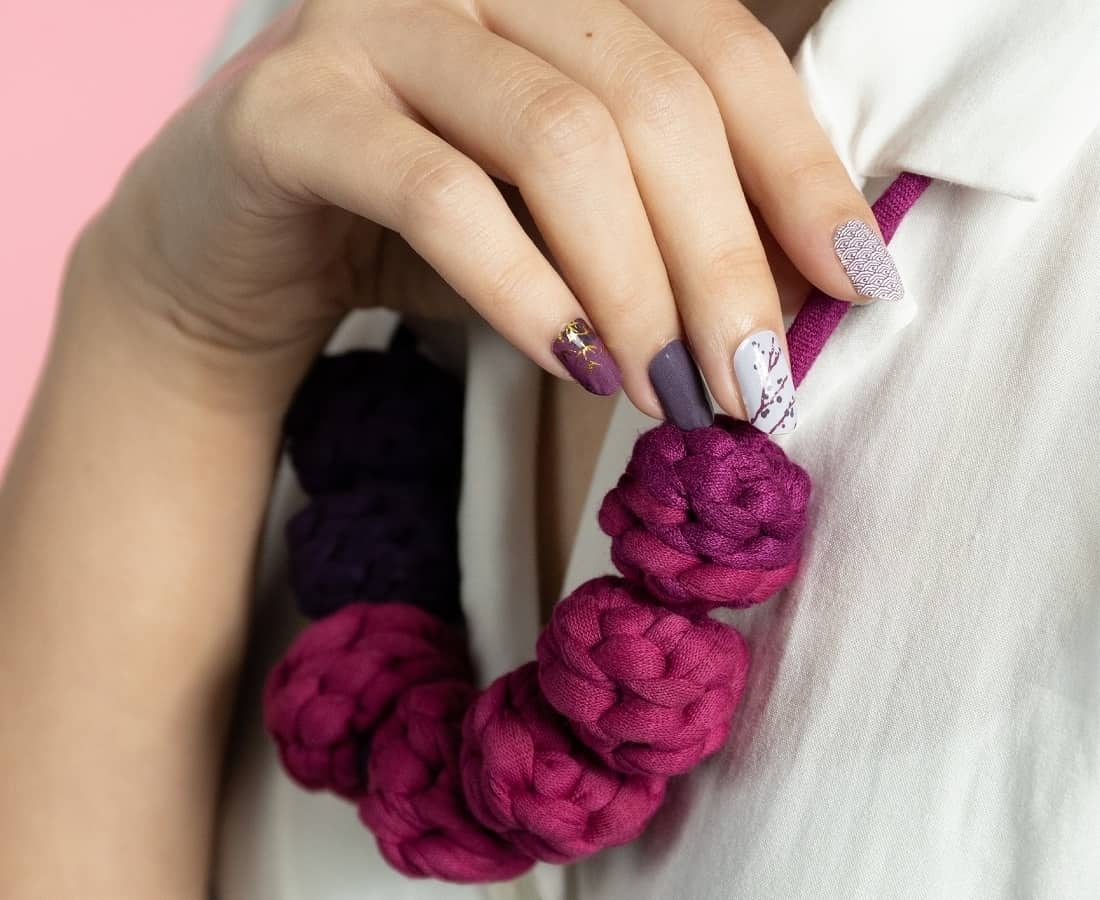 What's your favourite thing to do in your free time?
Spending time with my two beautiful children, and of course, watching Netflix. I've recently finished watching The Queen's Gambit  and am in love with the colouring and designs of the whole movie!
What's one thing you're looking forward to this year?
We're looking to grow Emery & Co. and explore how we can further expand the business and increase our footprint. On the agency side of the house, we're looking to get more exciting new clients on board. We're just thankful to be in Singapore where the pandemic is largely under control, and our wish is simply for everyone to be safe and healthy this year!