Bottomless Brunch in Singapore: Weekend Brunch Italian-Style at Da Paolo Dempsey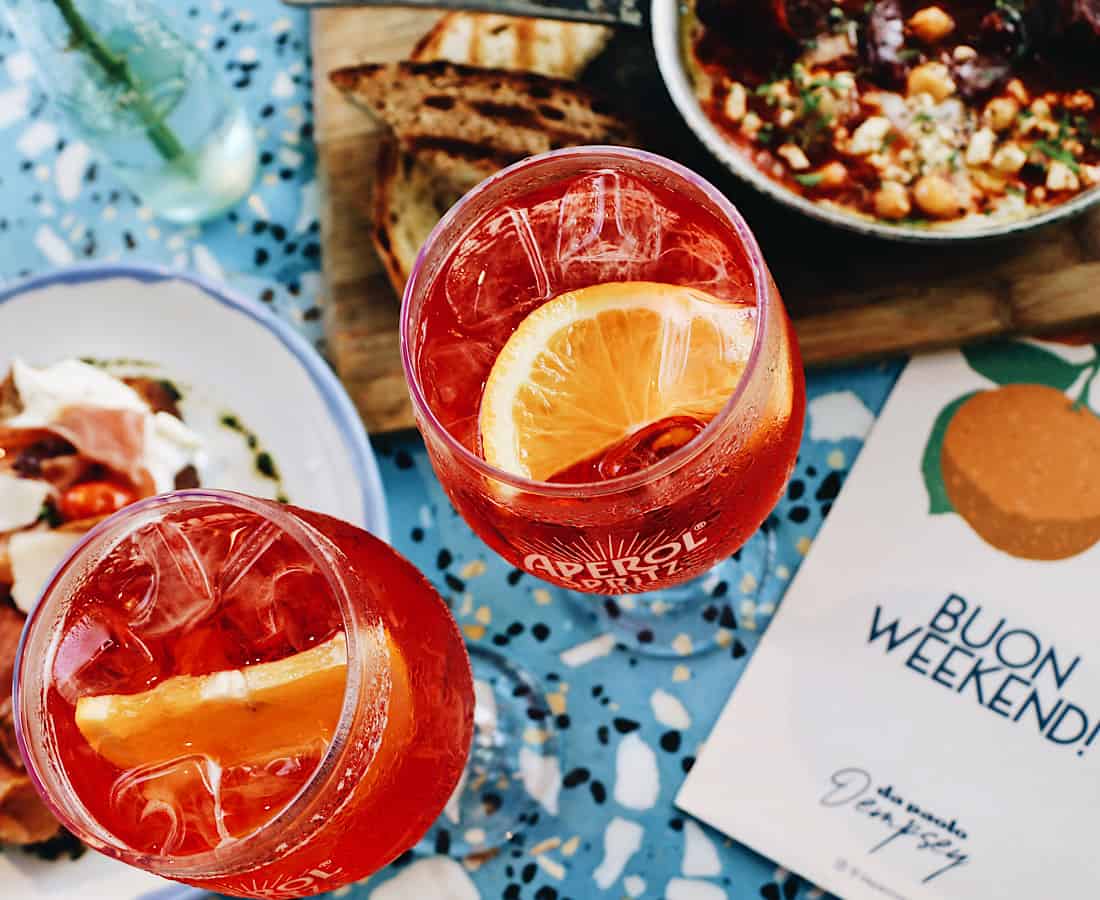 PUBLISHED February 19th, 2021 06:00 am | UPDATED February 23rd, 2021 02:06 pm

Imagine lazing around on a weekend afternoon, tucking into brunch assortments for hours on end. That's basically Da Paolo Dempsey's free flow brunch concept. The Southern Italian-inspired restaurant's weekend brunches are perfect for when you want to enjoy the simple life – good food, good friends, and limitless bubbly. 
Choose between the Campari Peroni Brunch (S$48++ per person for an hour and the half), featuring one of Italy's best-selling beers, or the Ferrari Brunch (S$78++ per person for an hour and the half) for unlimited pours of sparkling wine. Either way, their free flow brunch stretches on until the evening.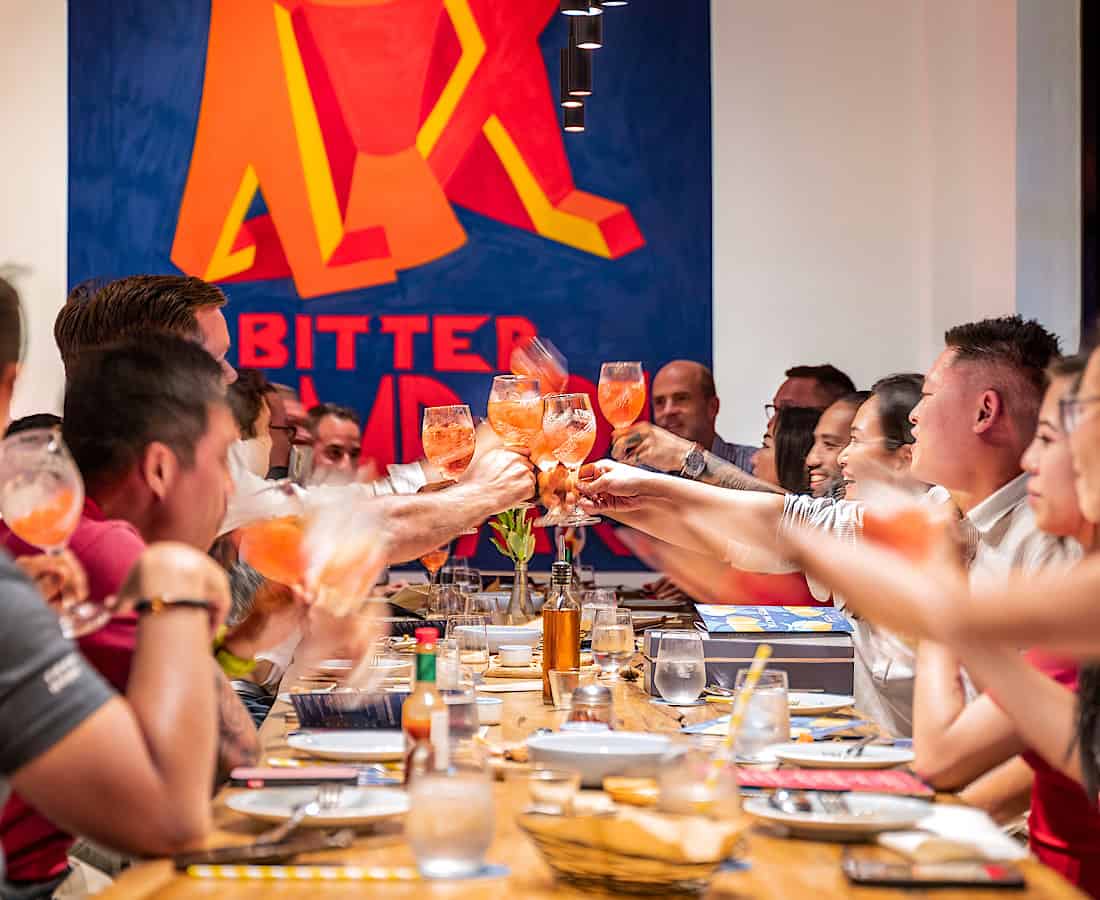 Although most regular menu items are available as part of Da Paolo's free flow brunch, you'll definitely want to start with, obviously, their brunch dishes. There's an array of selections for everyone, with a range of classic brunch choices such as Eggs Benedict or Avocado Toast. The real star of the show is their Spicy Italian Shakshouka – an Arabic-inspired dish done the Italian way. Served on a rustic cast iron skillet, the dish is an explosion of colour (not to mention flavour), a mixture of stewed red tomatoes topped with finely poached eggs and homemade meatballs. The acidity of the tomatoes perfectly complements the heartiness of the proteins.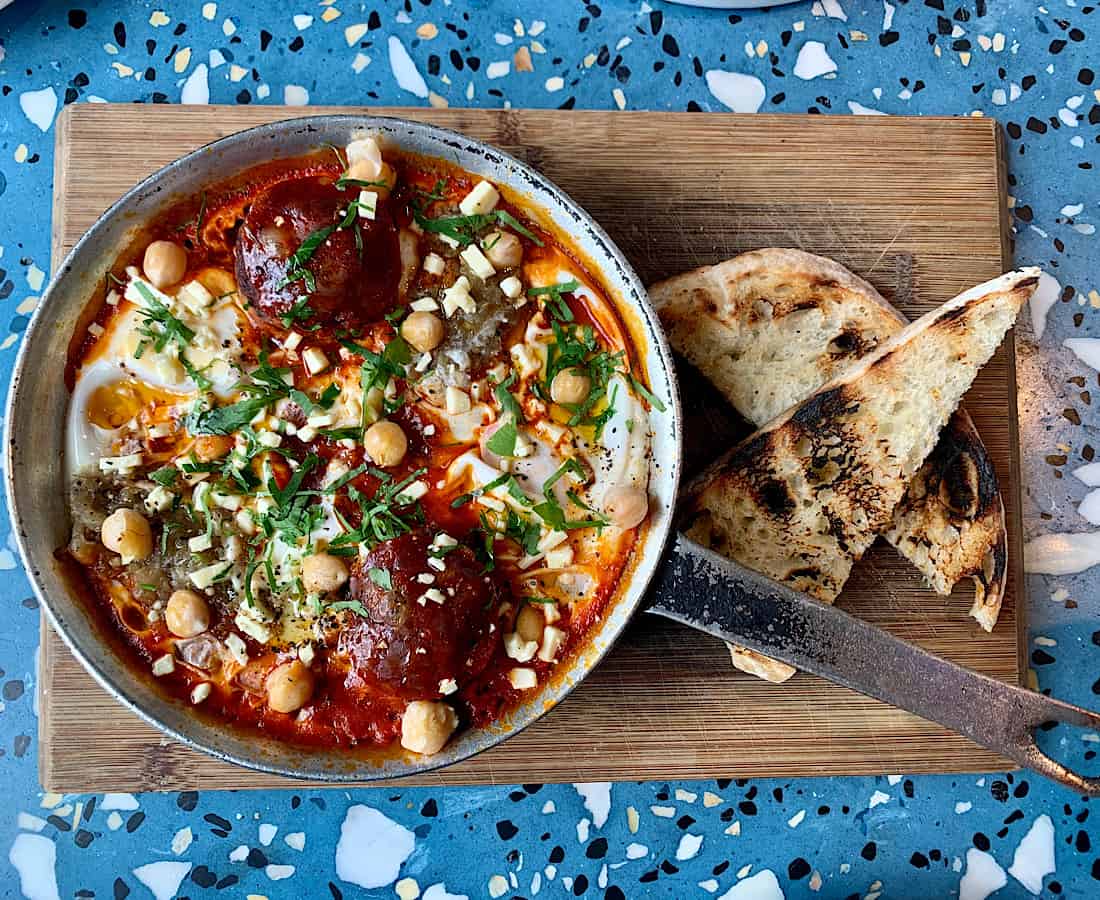 Portions are generous. And this is intentional – served in sharing sizes to enjoy with your closest friends. Even after the eggs and meatballs are long gone from our plate, plenty of sauce remains. It serves perfectly as a dipping sauce. All you need is some freshly-baked toasted sourdough bread, which in fact, comes with the shakshouka as well. 
If you're lucky, Da Paolo's free flow menu will coincide perfectly with their seasonal menu. We were treated to Burrata Bruschetta, with a little twist – generous shavings of fresh black truffle from this month's seasonal menu. The burrata is sliced open delicately, unveiling a creamy centre of the iconic Italian cheese.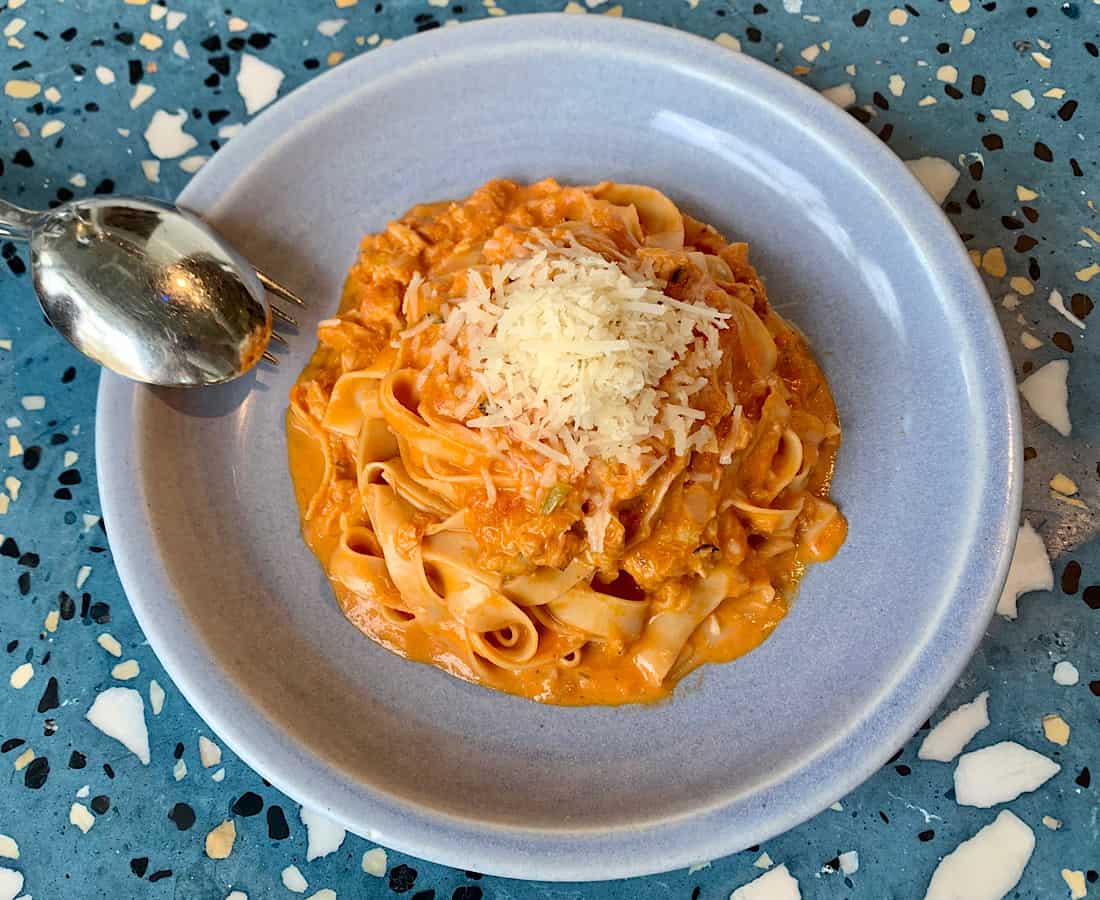 Up next, a deliciously rich Tagliatelle al Granchio: crab meat soaked in luscious vodka tomato cream sauce with homemade egg pasta. The crab is beautifully cooked, with flaky pieces spilling over our forks. And the vodka is refreshingly biting under the sweetness of the tomatoes. A sip here and there of Ferrari Brut and it's a satisfying meal – one that'll leave you absolutely stuffed.
If seafood isn't your thing, it's no problem. A classic pizza would float your boat. At Da Paolo, they once again up the ante with their 8 Cheese pizza. Their pizza starts with a sourdough base (both healthy and appetising), adorned with a specially curated selection of cheeses, and baked in a customised wood-fire oven from Italy itself. The variation of cheeses blends together harmoniously, with an added layer of sweetness that comes from a smoked date cream.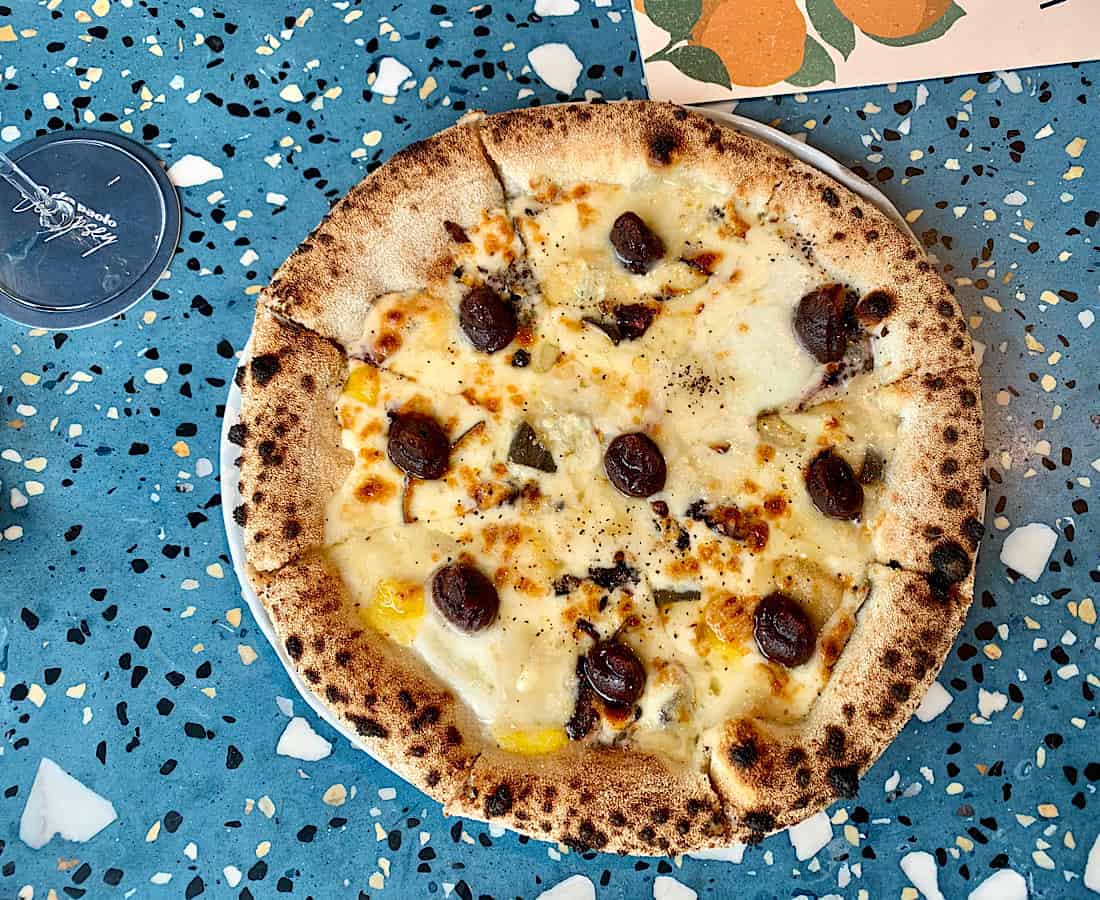 After indulging in Da Paolo's savoury dishes, dessert was the perfect way to balance out our sumptuous meal. And certainly, it's one of their highlights – the flagship store boasts their largest selection of gelatos. What makes them special is their recipe, given to them by famous Italian gelato brand, Chocolat Milano.  Sweet, creamy and decadent, Da Paolo's authentic gelatos are the cherry on top of a delectable brunch.

Da Paolo Dempsey is located at 8 Dempsey Road, #01-13, Singapore 247696, p. +65 62613128. The free flow brunch menu is available weekends and public holidays, 11.30am−5pm.