Restaurant Review: Fall for the French Alps at One Michelin-Starred Restaurant JAG on Duxton Road, Singapore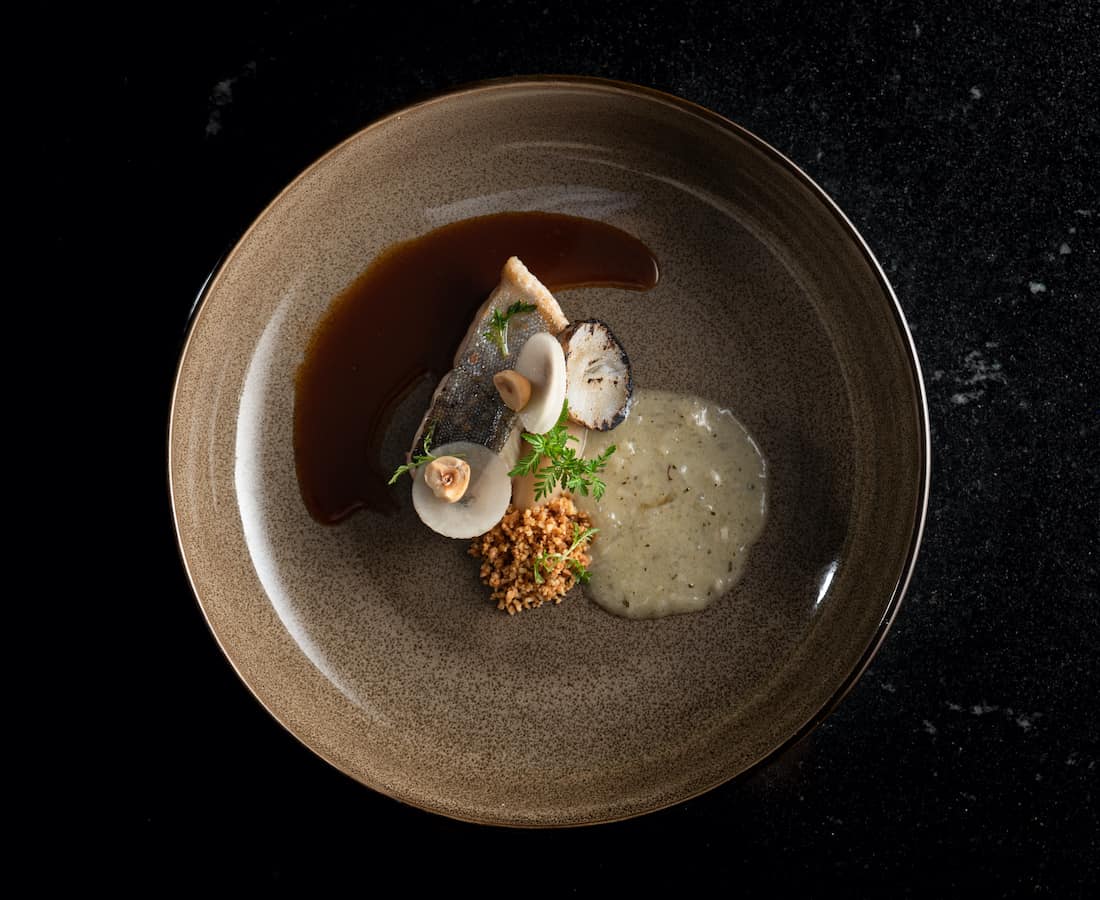 PUBLISHED December 29th, 2020 05:40 am | UPDATED January 6th, 2021 04:43 pm

Through the doors of a heritage shophouse on Duxton Road and past heavy velvet curtains that help keep the rest of the world out even at lunchtime, two-year old Restaurant JAG is a microcosm of the French Alps in Singapore, making for a uniquely different French fine dining experience. Never deviating from their vision – truly seasonal cuisine inspired by mostly wild-foraged herbs from the Savoie region of France –  Chef Jeremy Gillon and Co-Owner Anant Tyagi's tight ship has already led them to a Michelin star last year.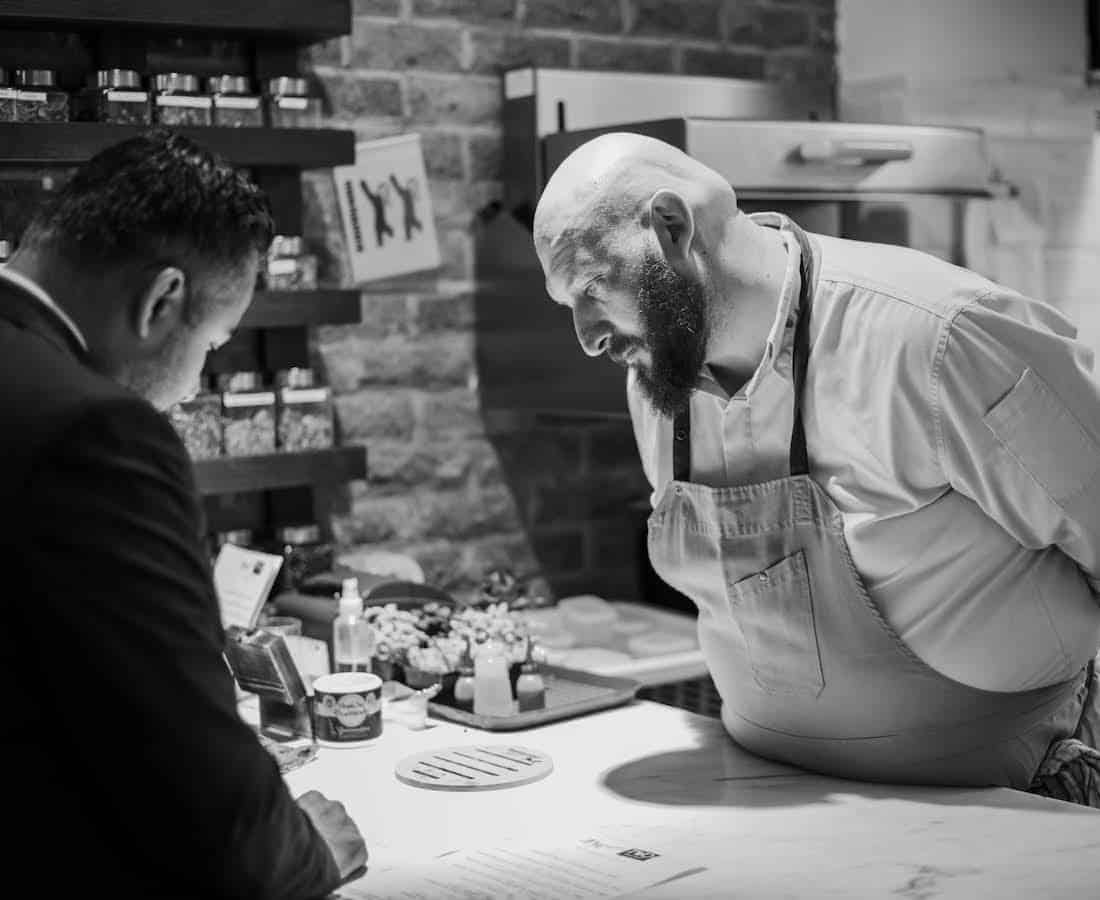 Chef Jeremy's approach is almost as simple as his new autumn menu is delightful. Depending on the season, 44 to 50 herbs are air dried (to retain all of its vitamins, medicinal properties, and flavours) then air flown to Singapore. Seasonal vegetables are then paired with the herbs before considering the protein in the dish, thus the team is able to build menus that is able to embrace most, if not all, dietary restrictions.
We dive head in with a trio of snacks that start our Discovery Degustation (S$175++) lunch. A delicate leaf-shaped biscuit bears a delicious load of parsnip cream and white chocolate topped with orignan (oregano), followed by textures of carrot – lapsang spiced carrot mousse and berce (cow parsnip) oil laced chilled carrot juice. Its the textures of corn that got us more psyched up about what's to come; charred corn kernels add texture to the warm veloute whilst powered popcorn and sage oil balance out the flavours.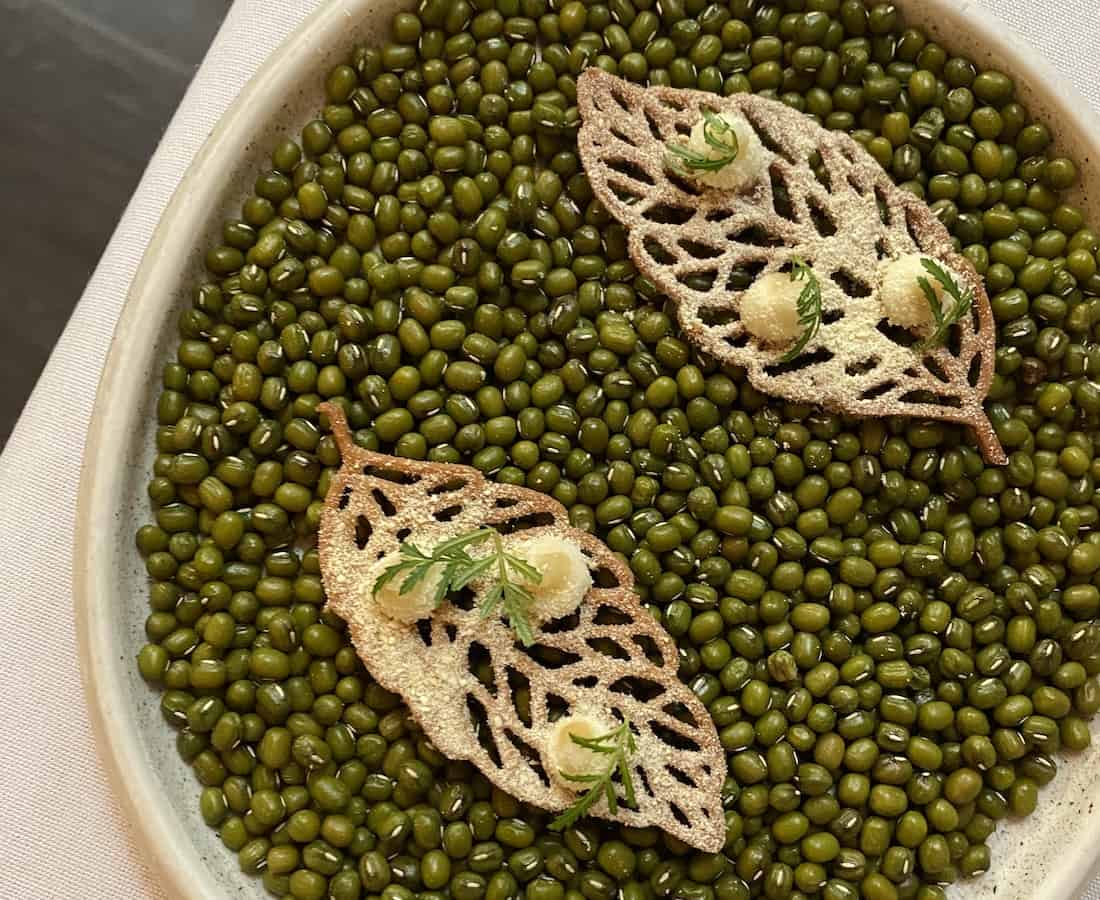 The pendulum swings back on the temperature spectrum with Achilée, Celeriac, Clam. Textures of celeriac, particularly the smoked ice cream, bridged the lightly grilled Brittany razor clams and the tarragon-like herb with a liquorice aroma for an intriguing first course. Next, Chef Jeremy serves fresh sea urchin in a way we've never enjoyed it before. Sitting on chestnut creamy and mousse in the Soucis, Chestnut, Uni alongside sea urchin oil and diced chestnut, the addition of coffee salt and butterfly sorrel makes results in a ultra rich and velvety bowlful of umami.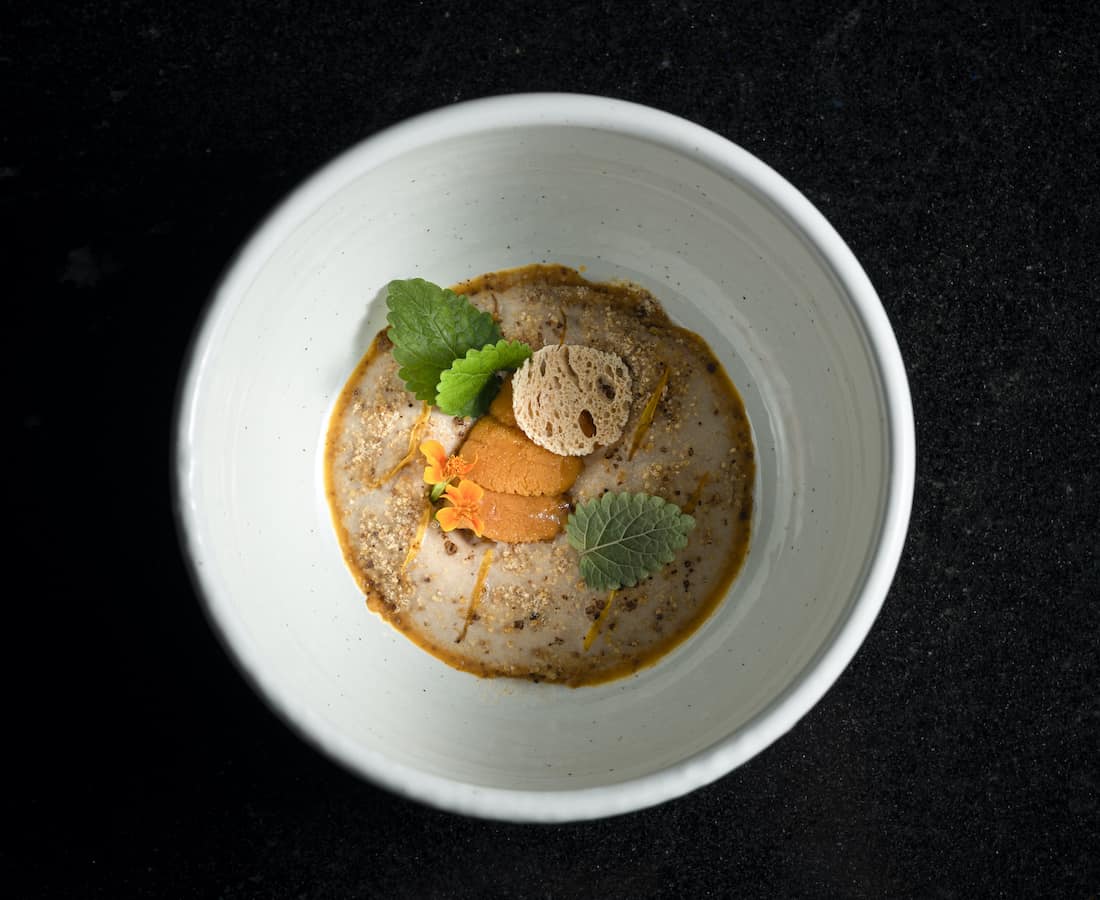 We should mention that like any fine dining restaurant worth its salt, wine pairings at Restaurant JAG are available and all too well curated, with 35% of their wine list exclusive to the establishment. The slightly nutty and mineral forward 2018 Florian Mollet Pouilly Fumé L'Antique  (S$125++) was delicious with our first few seafood courses, include the local and sustainably farmed crustacean in the Sapin, Beetroot, Langouste.
A lesson plan in different types of sweetness by contrasting the delicate flavour of the lightly pan seared langouste with earthy, vegetal beetroot from the Latour region of France prepared five ways. Not only is the combination further spiked with langouste jus, smoked cream and ostrecia caviar take the dish to the next level with pops of salinity and shades of smokiness.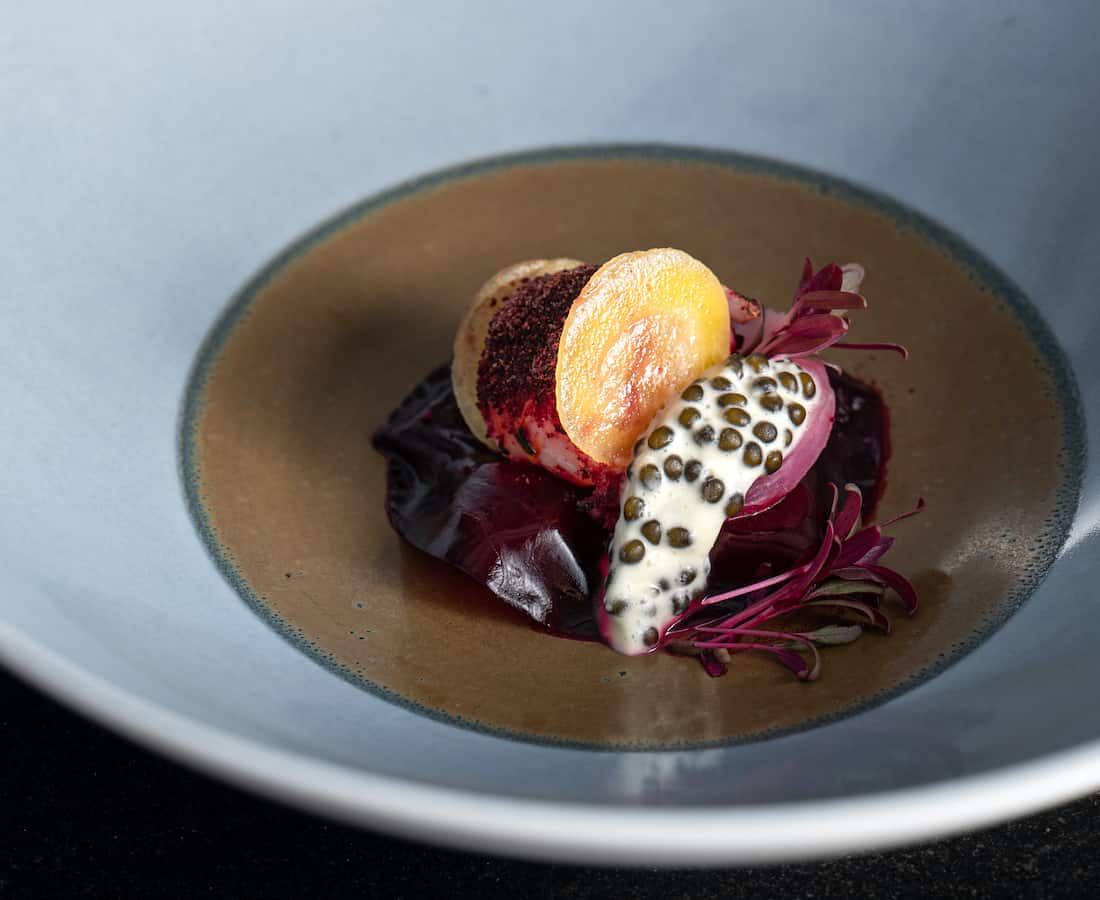 Our last two savoury courses were no less stellar, especially when paired with a Burgundy Pinot Noir, the 2014 Domaine Chanzy Gevrey Chambertain 1er Cru Combe Aux Moines (S$365) that bore more cherry tartness than average with light, lovely tones of pepper. The hero protein in Agastache, Jerusalem Artichoke, Artic Char is a type of fish from Grenoble with the firm fleshiness of cod, which went down well with nutty, earthy companions of Jerusalem artichoke and Piedmontese hazelnuts.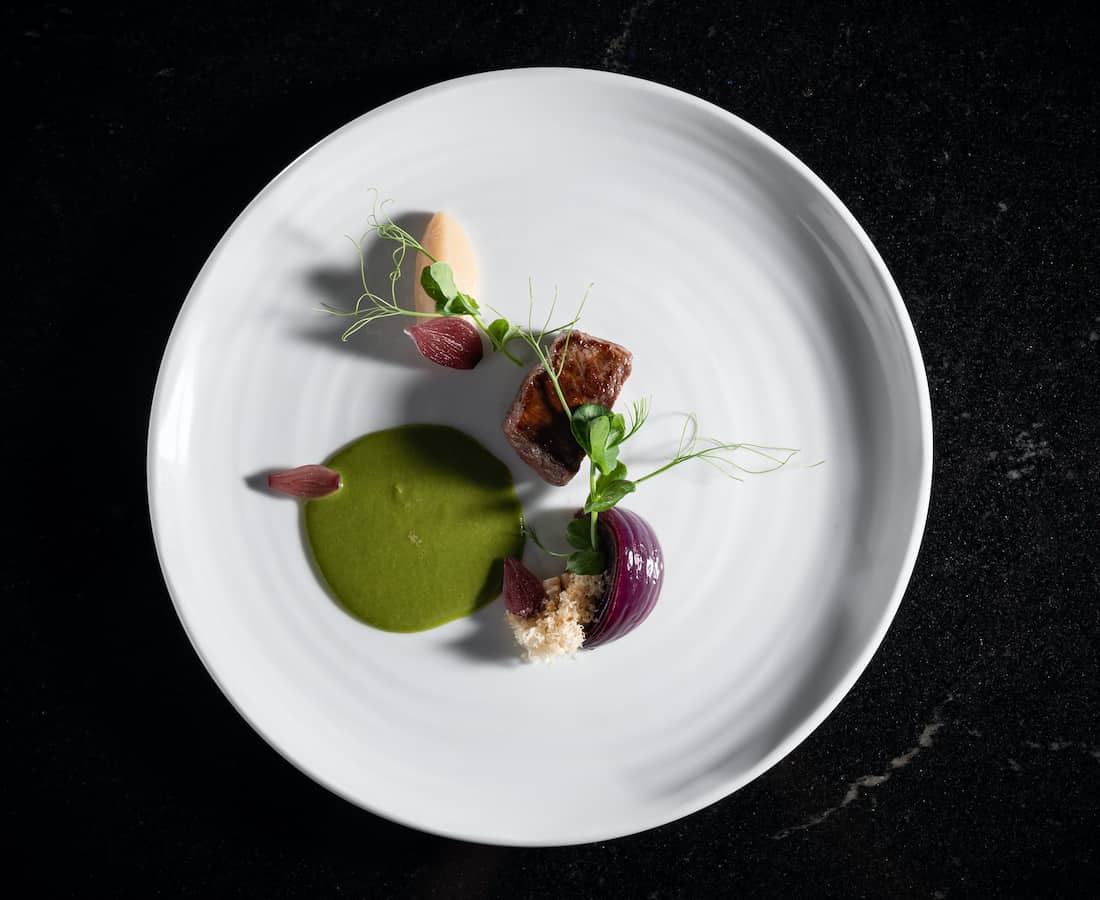 Testament to its culinary philosophy, the venison in the original recipe (and photo) was swopped out for the in-season Brittany pigeon in Bouleau, Onions, Pigeon. The full flavoured, gamey meat finds playful mates in textures of onion, creamy polenta, piney notes of juniper berries. You might find yourself slathering up the remaining pigeon jus with your leftover sourdough too.
Although I much preferred the pre-dessert of Pineapple confit with star anise and elderflower sorbet to the different textures of Clementine with sariette dusted meringue, the best is yet to come. Be sure to save space for the almighty Cheese Trolley that wheels up the best of seasonal dairy products, served with condiments like grapes, chutney, crackers, and walnuts. The blue cheese selection is particularly good.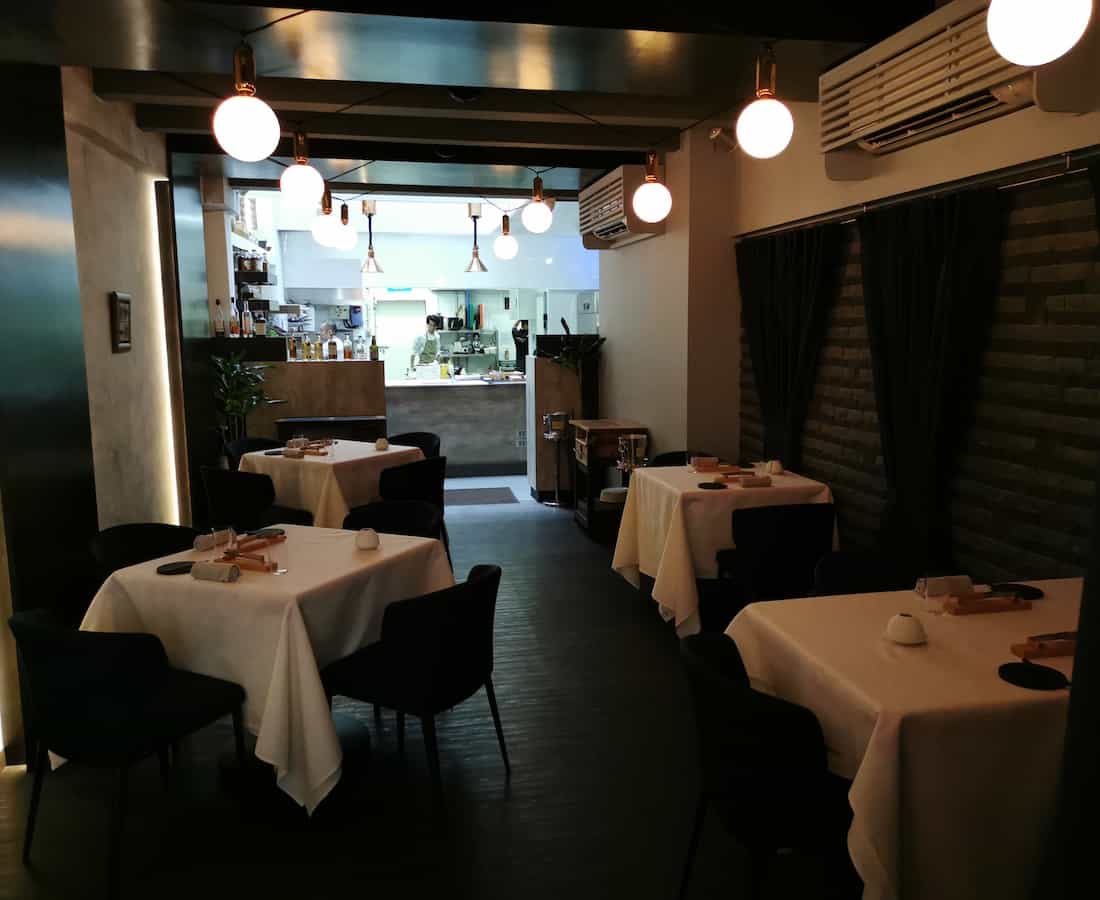 To aid digestion – and you'll certainly need help there – the team also has a trolley laden with digestifs. Many of them contain herbs used in the menu that rounds out the whole Savoie journey, but you'll also find calvados, cognac, and whisky. We'll be back for more; after all, Chef Jeremy has plenty of other herbs up his sleeves and who know what other seasons will bring to Restaurant JAG.

Restaurant JAG is located at 76 Duxton Road, Singapore 089535, p. +65 3138 8477. Open Tue-Thu 6pm-10.30pm, Fri-Sat 12pm-3pm, 6pm-10.30pm. Closed Mon & Sun.
Top image: Agastache, Jerusalem Artichoke, Artic Char