We Talk to Lyla Lin, Community Leader at #savefnbsg and Co-Founder of #mytreatsg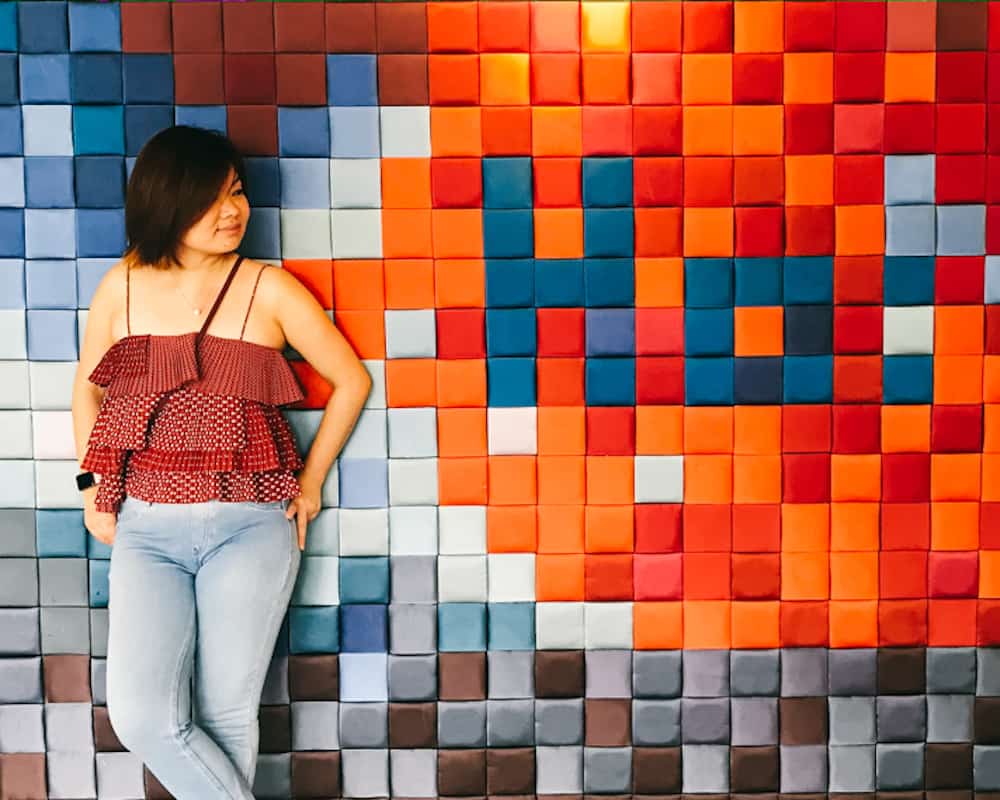 PUBLISHED April 24th, 2020 08:00 pm | UPDATED July 2nd, 2020 10:45 pm
It might sound lame, but Eye Candy was started back in 2015 (if you're still reading even now, thank you!) as a platform to feature the good and the beautiful in our everyday. And on top of helping many in Singapore's food and beverage industry cope with Covid-19's effects, this month's candidate is one of the most genuine people I've ever met. Introducing Lyla Lin, a community leader with two of Singapore's newly birthed movements – #savefnbsg and kindness campaign #mytreatsg – and the Co-Founder of LOOP PR, of a boutique communications agency for the F&B industry.
Hi Lyla! How did you come to specialise in food and beverage public relations?
Prior to LOOP, I headed up the marketing team of a restaurant group for almost a decade. With my past experiences working in and with PR agencies, I felt a disconnect between agency and client. With the experiences from all sides of the coin, we wanted to create an environment that can truly address the needs of F&B businesses. It's why it's remained extremely boutique; my partner and I are personally hands on with our projects. With us, what you see is what you get.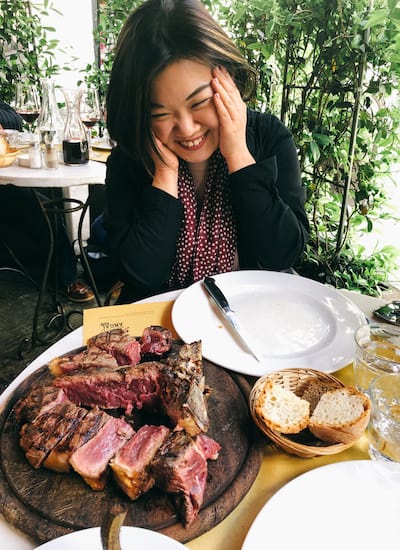 I believe in doing what I love – I love eating and drinking, I love honest-to-God hard work, and I love stories. That's when I knew that the food and beverage public relations is for me. Good food and dining experiences fuels me – doesn't matter if it's hawker, restaurant, or bar. Everytime I enjoy a great dish or tasty bottle of wine, it reminds me of the intense hard work that people have put into creating them, and that moment inspires me a lot.  
How would you describe your personal style?
I don't think I have one! Some days I go for frilly dresses, some days I'm in crazy prints, while most days I favour comfort in my jeans and shirts. I do make sure to always have a jacket with me, in case I need to "zng" up for meetings. 
As a foodie and someone almost constantly faced with food at work, do you find it hard to say healthy? What's your fitness routine like?
Extremely! To be honest, I did not have the healthiest of lifestyles, what's with sedentary habits and late nights and all. Last year, I decided to refocus on myself to be more mindful to stay healthy. I cook for myself a lot more since it gives me the control to eat tasty yet clean, and I try to slot in at least one session of cardio and yoga every week. 
Now that we're staying home, I find a 30-minute routine of Tabata (a a high-intensity interval training workout named after the man who programmed it) daily really helpful. 
Tell us more about #SaveFnBSG. What is it and how did it start?
#savefnbsg is a coalition of over 500 restaurants that has banded together to support each other in this COVID-19 crisis. It started back in late March, when Loh Lik Peng of Unlisted Collection and Beppe De Vito of ilLido Group came together to get other restaurant owners together to discuss what the industry needs to do to survive this.
We have a cause, and that is to come together as one united voice to be heard. It has also grown into a support group, where F&B owners are helping each other by sharing information, advice and resources amidst the challenging times of pivoting their businesses. 
We created the #savefnbsg hashtag on social media for consumers to know that they can help too, encouraging the restaurants in our group to post with the hashtag, for consumers to find their businesses. The hashtag has since gone viral, which is amazing to see! We've also set up the www.wearefnbsg.com website, where we've consolidated our efforts, resources and restaurants' own delivery services.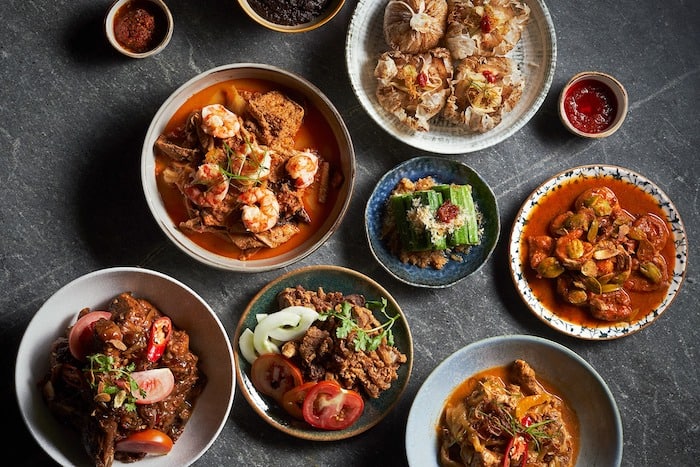 Speaking of restaurant deliveries, where did your last food orders go to?
We've been cooking a lot, but the last couple places I got food from was Restaurant Kin (one of their heritage set meals) and Chef Rishi Naleendra's new Sri Lankan concept Kotuwa. I had the lamb curry and Dallo Baduma, crispy calamari in chilli butter and vegetables, with alongside some sambol and achcharu – Sri Lankan sambal and pickles. I'm already eyeing some Sichuan food next! 
What about MyTreat? And how did MyTreat evolve to become OurTreat?
The power of (good) food is that it has the ability to cheer someone up. 
Everyone is going through a challenging time, in one way or the other. MyTreat co-founder Annette (Tan) and I both wanted to initiate a movement that will encourage kindness and positivity during this period of time.  
We encourage everyone to send a meal to someone in need – it can be your friend, a family member, a colleague or even to a charity organisation. While making someone's day, you are also doing the same for F&B businesses by buying from them. We started with a list of 10 restaurants, but there's no boundaries at all. You're welcome to order from any F&B business you wish to support. All we ask is that you and your recipient post about it using the IG story templates (that you can find on @mytreatsg), to keep the movement going.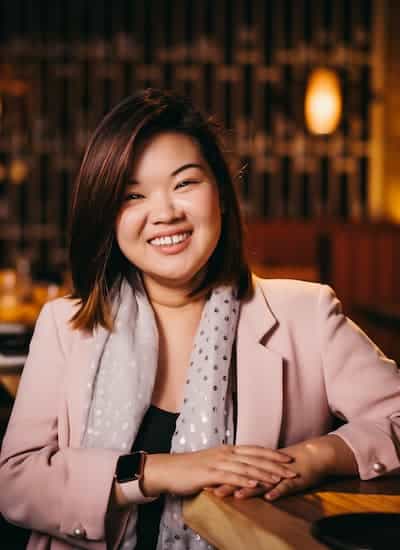 OurTreat is the sister fundraising initiative of MyTreat, where we will buy meals for healthcare professionals on the frontline – with the same concept: to make their day, to cheer them on, and while giving business to F&B owners at the same time. To date, we've been able to send several rounds of food and drinks thanks for the collective effort of the community. Progressively, we hope to extend OurTreat to charity organisations too. 
If you ask me why I am part of #savefnbsg and MyTreat, it's my way of giving back to the industry that has given me so much. That's also why I called my agency LOOP – it's about creating an infinity cycle of good vibes. 
What can consumers do better during this time?
Frankly, I don't think it's a matter of doing better. But I do believe that a little compassion goes a long way. Many operators I know are really trying their hardest to fulfill their responsibilities to their customers, their staff and their stakeholders. I too am a consumer, and seeing it from inside the industry and knowing how tough it is, a little understanding and appreciation will make their day. Keep supporting them in any way you can. 
What are you proud to have achieved so far with your new initiatives, and what more do you hope to accomplish? How do you potentially see their roles in the Singapore F&B scene after the worst of the outbreak is over?
With #savefnbsg, we've created a platform for the voices of the F&B industry to be heard. It's also heartening to see everyone helping each other out whenever one is faced with issues and tough decisions etc – something I truly hope can continue into the future of the group. 
So far our campaigns have gone viral on social media, and we're extremely thankful for all the support by the media – all of which has helped to spotlight the various issues faced by the industry. The awareness and education that has come out of #savefnbsg has been very valuable.  
After the worst of the outbreak is over, there'll be a recovery period, which will be another critical period for these businesses. We will come in with a campaign then to band everyone – businesses and consumers – again together then. 
As for MyTreat, it has been the light that dispelled darkness – and I truly hope that even post-COVID-19, we can still share the same spirit of kindness with the people around us. Let them know they are loved and that they are being thought of.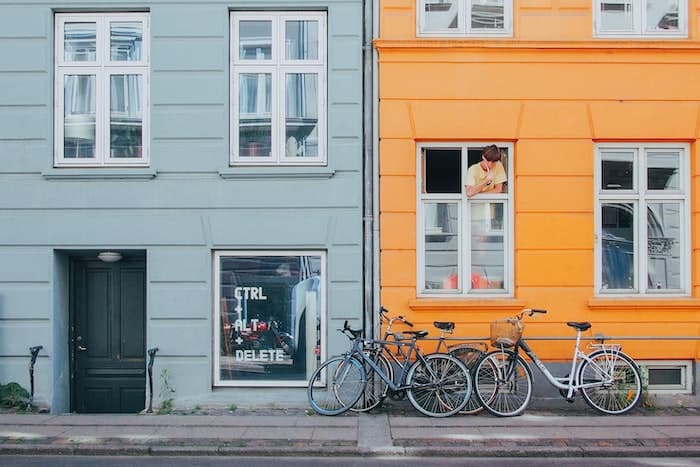 We know you're passionate about natural wine too; what have you been drinking recently?
Thanks to my ever trusty wine uncles at RVLT who've delivered wines to my doorstep a couple of times since the start of circuit breaker, I've managed to stay "hydrated" at home! I'm obsessed with the orange wines by Abbazia San Giorgio from Sicily, and I've also been enjoying my pet nats like the one by Kindeli in New Zealand. 
Before we go, we'd like some inspiration for our first holiday when it's safe to travel again. Which are your top three destinations for food tourism?
Italy, Taiwan, and Copenhagen.