Restaurant Review: Aesop's Is A Boisterous Place For Greek Social Dining In Silom, Bangkok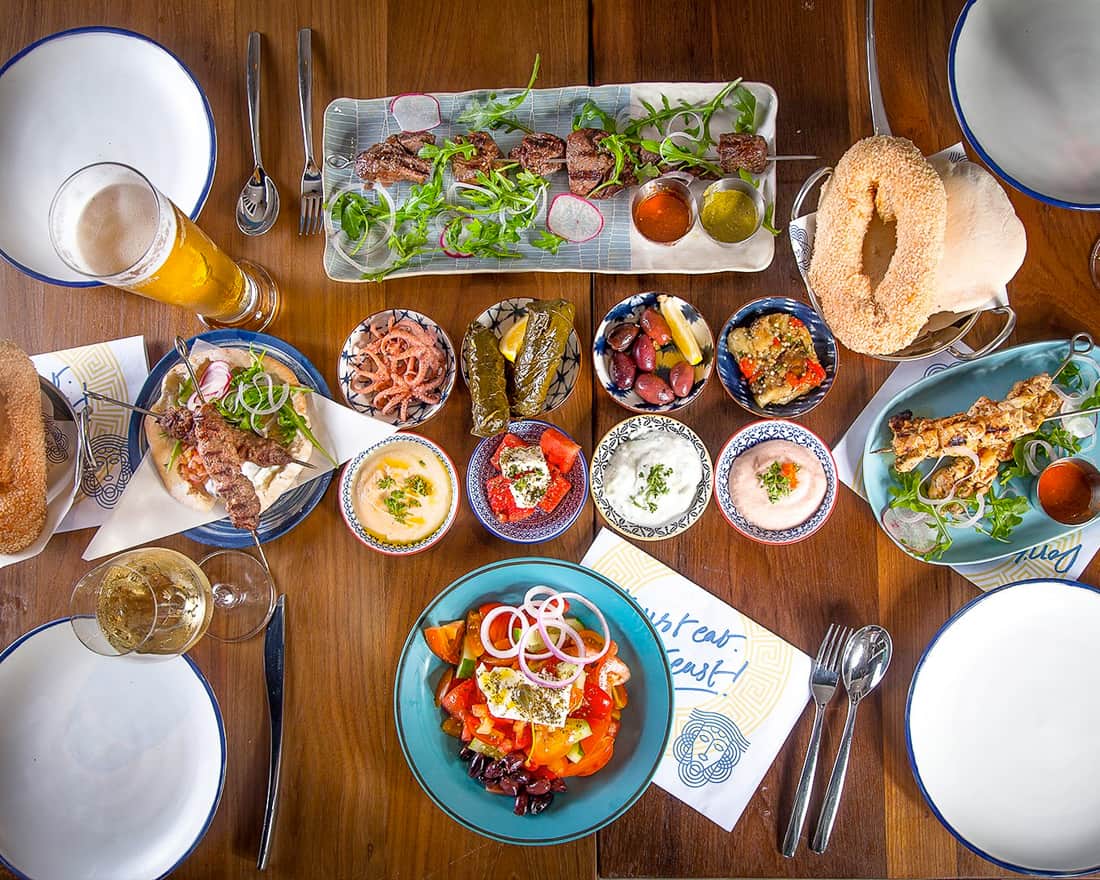 PUBLISHED April 24th, 2020 07:00 am | UPDATED May 18th, 2020 07:10 pm

**During the COVID-19 shutdown, Aesop's is offering a Bangkok-wide delivery menu available daily 11.30am-8pm. Order here; there's a 10% discount on food at the moment.
"Greek food is difficult to find in Bangkok, because the community here is so small," John Yiannis Gamvros tells us, as we step into his restaurant. He is the owner at Aesop's, a rambunctious Greek place that's usually filled to the brim on weekends. As it turns out, local Thai people enjoy the food of Odysseus a lot. The experience reaches a high with a regular plate-smashing dance and celebratory cries of "opa!" on most nights.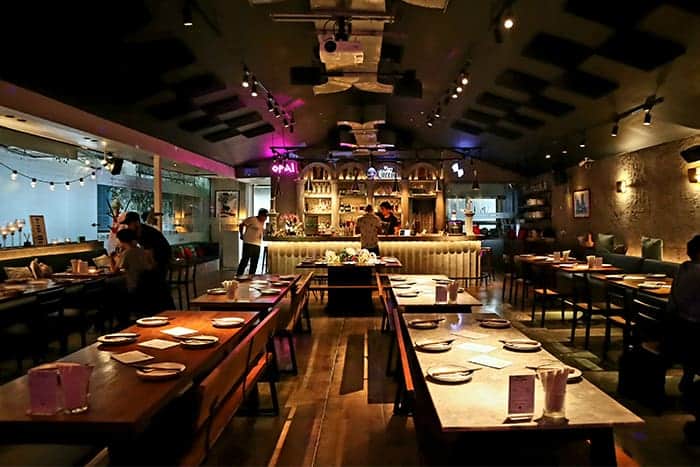 Aesop's is the second generation of a restaurant from Sydney previously run by John's father, recreating the lively party atmosphere inspired by summer on the Greek islands. It's apparently a favourite for birthdays, hen's parties, and ouzo-fuelled company functions as well. And really, the vibes are perfect. Moving away from typical blue and white interiors in Santorini likeness, you find dim lights, long communal tables, stucco walls, large Greek columns and arches, and a large 'OPA!' neon sign hanging by the entrance.
The food is authentic Mediterranean cuisine, sometimes with an edgy touch. They do deliciously warm pita bread and koulouri, a chunky and pillowy sesame bagel that's baked fresh every morning. Pair them with dips like the creamy and very savoury Taramasalata (salted fish roe with garlic and olive oil, THB100) and Melitzanosalata (THB100), a light roasted eggplant mezzo with tender flesh and very smoky flavour. We recommend going for all of these in a Chef's Mixed Dips platter (THB500), which also comes with hummus and tzatziki, a refreshing Greek yoghurt dip with cucumber, mint, and a satisfying amount of dill.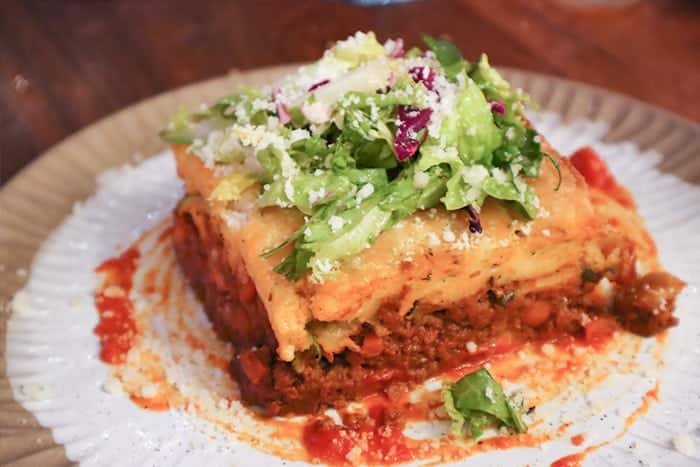 Aesop's is the kind of boisterous place where something like the Flaming Cheese Saganaki (THB450) fits in perfectly. Imported Greek kefalograviera cheese is pan-fried and drizzled with honey, oregano and lemon, then flambéed with brandy at your table to sizzling perfection. The taste is divine — golden crispy crust, and melting cheesiness with a salty flavour.
For mains, the classic Greek Moussaka (B350), is outstanding. Layering baked minced beef with eggplant, zucchini, potato, and béchamel sauce, this is like a beef lasagna with eggplant instead of pasta sheets — low carb day, anyone? The Mixed Souvlaki Platter (THB690) is your best bet if you want to try the best of the restaurant's meats, loaded with minced lamb kofta, char-grilled chicken souvlaki, fried potatoes, and more pita. While we felt the potatoes were a tad under-seasoned, the meats come tender and juicy, and taste even better with the accompanying tzatziki and spicy harissa dip.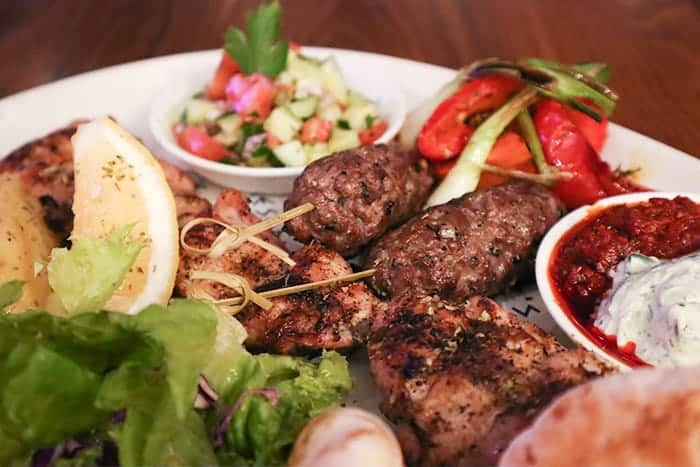 We give thanks for dessert, a traditional Baklava (THB300), or flaky Greek filo pastry with mixed nuts served warm with honey syrup. It's a killer combination, and the pieces go down surprisingly easily despite our dangerously full stomachs.
Aesop's also takes its booze seriously, with Greek liquors such as ouzo (dry anise-flavoured aperitif) and tsipouro (an unaged pomace brandy) finding their way into cocktails like the spirit-forward Acropolis (THB320) — thyme-infused gin, agave, pistachio, and tsipouro — and tangy Ouzo Mule (THB300), which sees dill-infused ouzo with vodka, lime juice, and spiced ginger beer. Or ask for a cocktail of the day for an off-menu surprise! If you don't already feel that this is a restaurant made for big crazy gatherings, the instrumental sounds of Zorba's Dance and hurling crockery towards the end of each night should change your mind.

Aesop's is located at 120 Sala Daeng 1/1, Silom, Bang Rak, Bangkok, +66 62 567 7751. Open daily 6pm – 12am.