Restaurant Review: The Masses' Menu 10.0 Takes Franco-Asian Cuisine To New Heights Along Beach Road, Singapore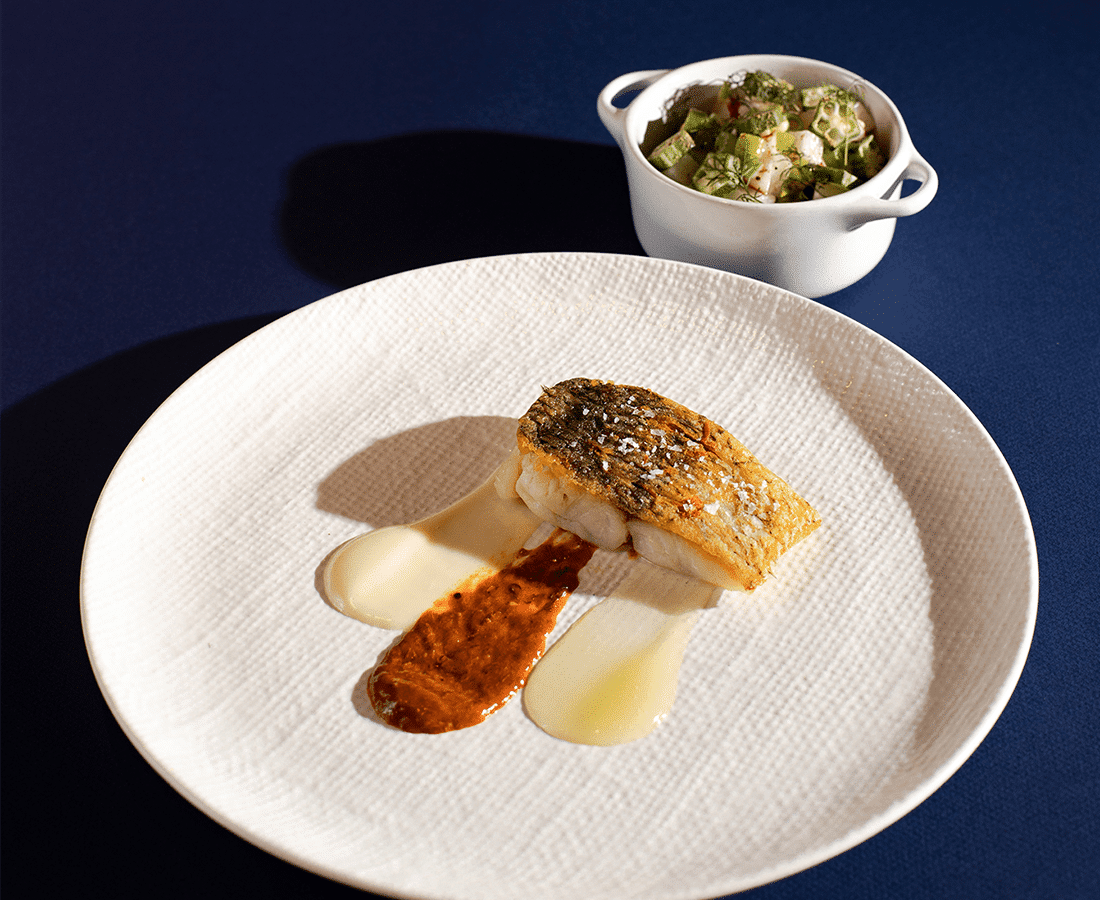 PUBLISHED October 2nd, 2020 06:00 am | UPDATED October 6th, 2020 10:45 am

Tucked inconspicuously along Beach Road sits a little restaurant that seeks to redefine gastronomy, through fusional creations from chef-owner Dylan Ong of Saveur fame. Combining his rich Asian heritage with his expertise in classic French cuisine, chef Dylan and his team have launched yet another iteration of The Masses' menu – yes, their tenth in only three-and-a-half years.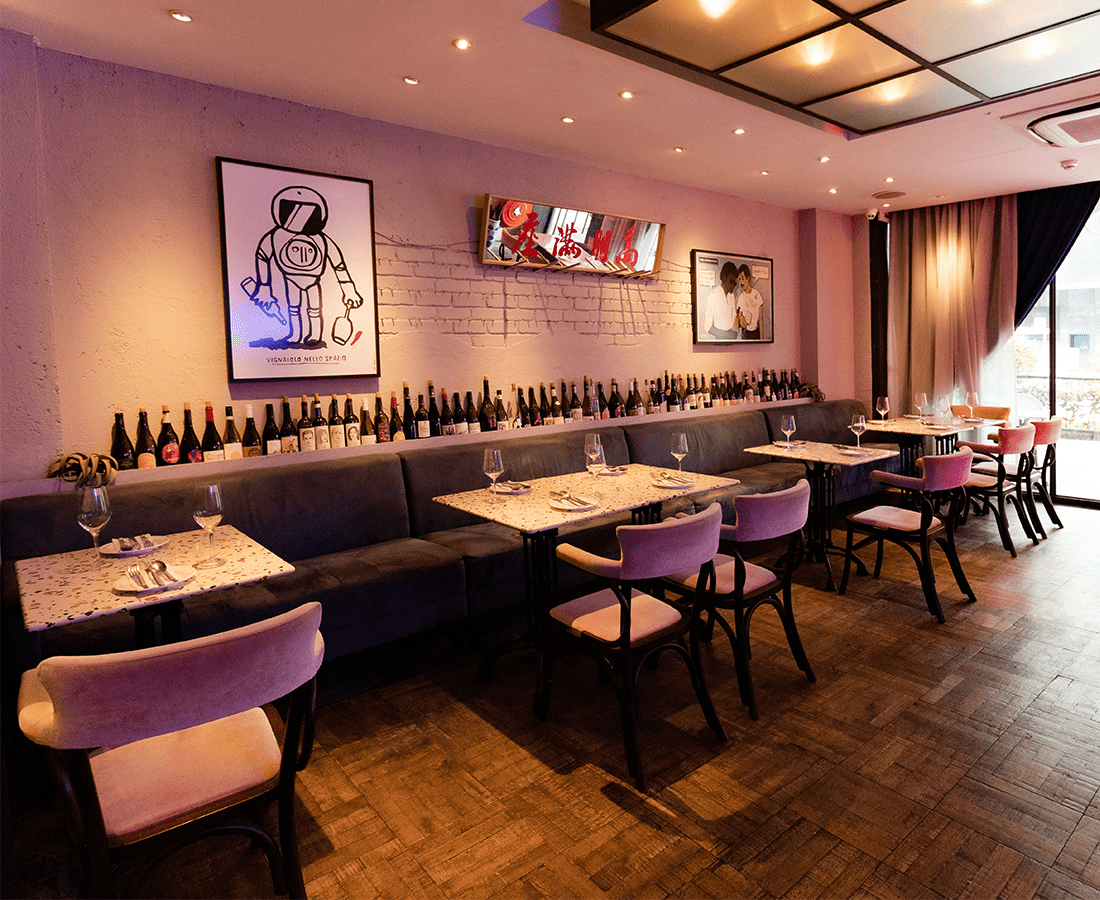 Always one to keep his guests on their toes, chef Dylan has created a name for the restaurant as an ever-evolving establishment constantly churning out creations of "happy food". He prides himself on using only fresh, seasonal produce to serve up a variety of Franco-Asian cuisine that is affordable yet remarkable for the masses. With the unveiling of Menu 10.0, The Masses comes of age with even more daring, seafood-forward innovations.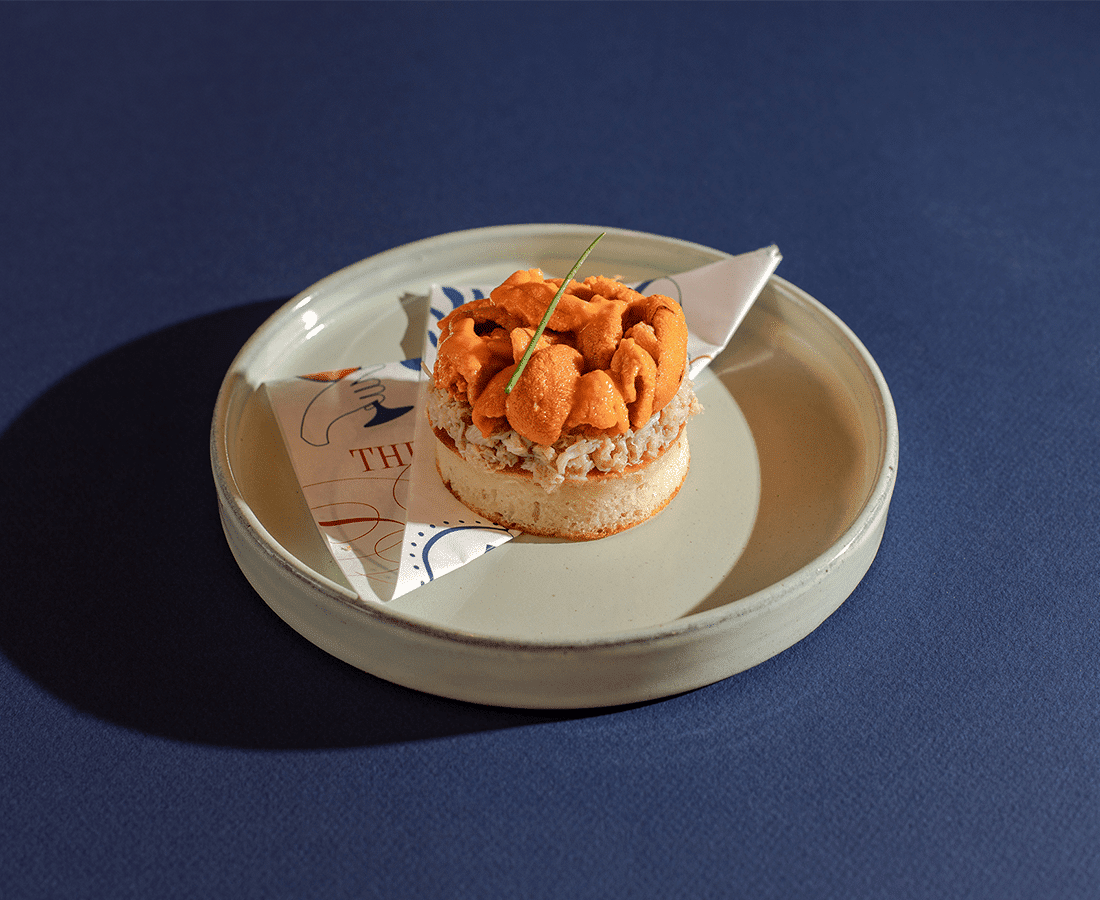 After whetting our appetites with toasted brioche (S$4.50++ each) accompanied by umami butter and caramel kaya (S$3.50++ each), our first starter arrives in a lovely arrangement of Belon Oysters (S$6++ each, S$34++ for a half dozen) atop smooth grey stones. Accentuated with lemon gel and popping sea grapes, each slurp is fresh and briny.
For a heartier bite, the Hokkaido Uni & Deep Sea Crab (S$25++) doesn't lose out to its seafood compatriot in terms of quality. The delicate crab cake is generously topped with glistening heaps of sea urchin that melt in your mouth – the umami bomb goes down wonderfully with a glass of white wine.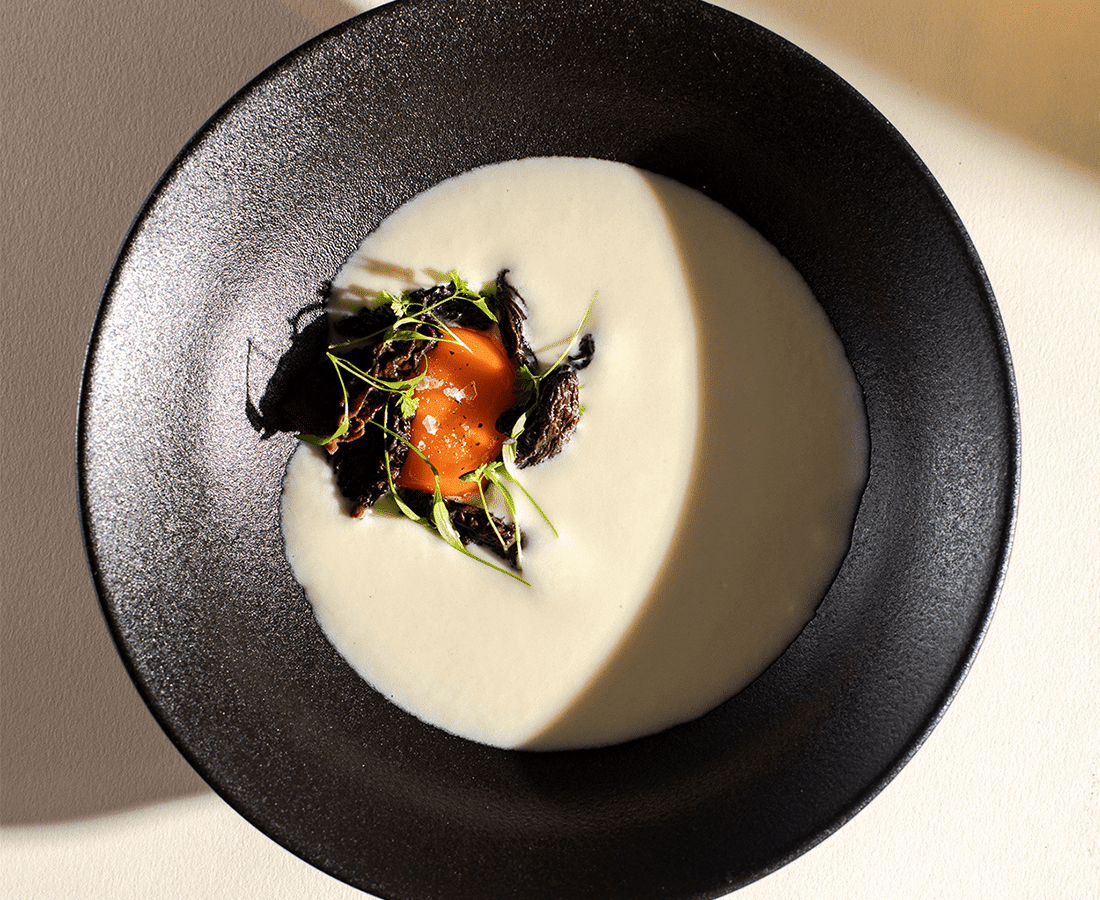 Soup dishes are a classic course familiar to many cuisines, from European to Southeast Asian. The creamy French Onion Velouté (S$15.90++) is sure to be a comfort dish for all, with a bright egg yolk nestled atop dark French morel and Plantin black truffle paste. If you're leaning more towards an Asian flavour profile, opt for the heartwarming Abalone (S$17.90++) instead. Served with chawanmushi, the chewy Korean abalone sits in a pool of rich chicken consommé, dotted with drops of vibrant chives oil that add a fresh burst of zest.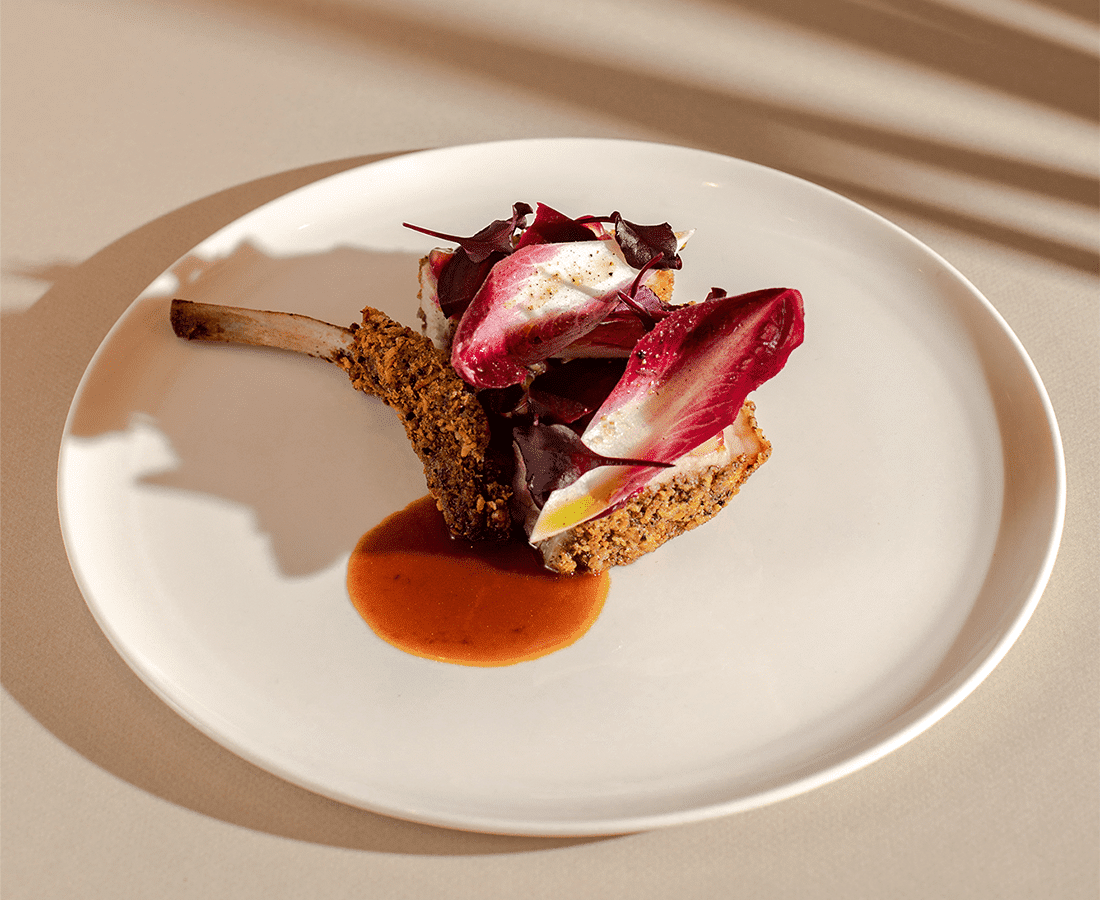 For your protein fix, their mains offer a variety to choose from. In the mood for pork? The shallow-fried Trio Pepper-crusted Pork Tomahawk (S$26.90++) boasts thick cuts of juicy and piquant meat, balanced out by tangy pomegranate salsa and beetroot purée. If your preference lies with seafood, the pan-seared Threadfin (S$23.90++) is light and delicate in contrast. Served alongside it are an Asian medley of greens and fruits as well as three distinct sauces: lush XO sauce, classic bergamot and eggless anchovy mayonnaise.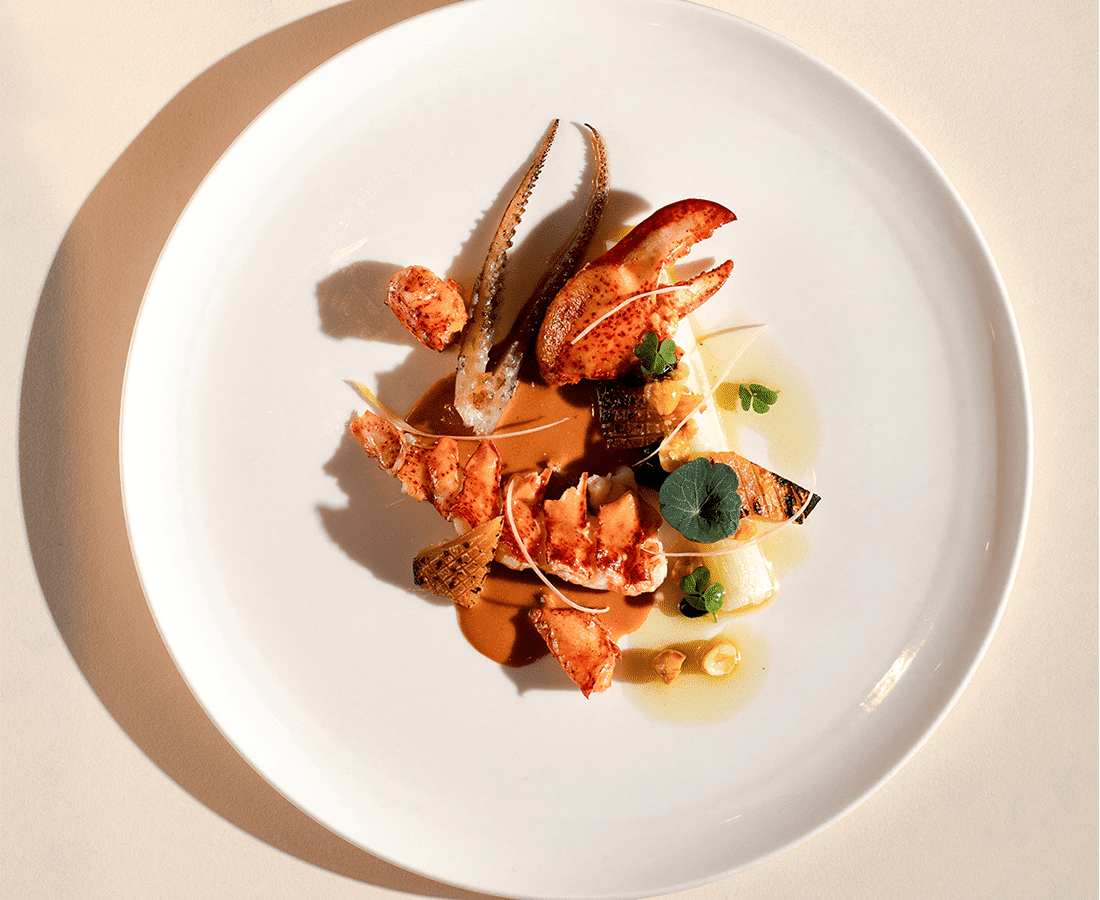 The Maine Lobster (S$39.90++), however, is the true love affair between French and Asian elements. The plump crustacean is de-shelled and positioned elegantly in a savoury shellfish cream accented with cognac, tomato paste, and a light touch of cream. The roux is intensely rich and isn't nearly enough for the braised leeks, beurre noisette, fermented beans, and cuttlefish.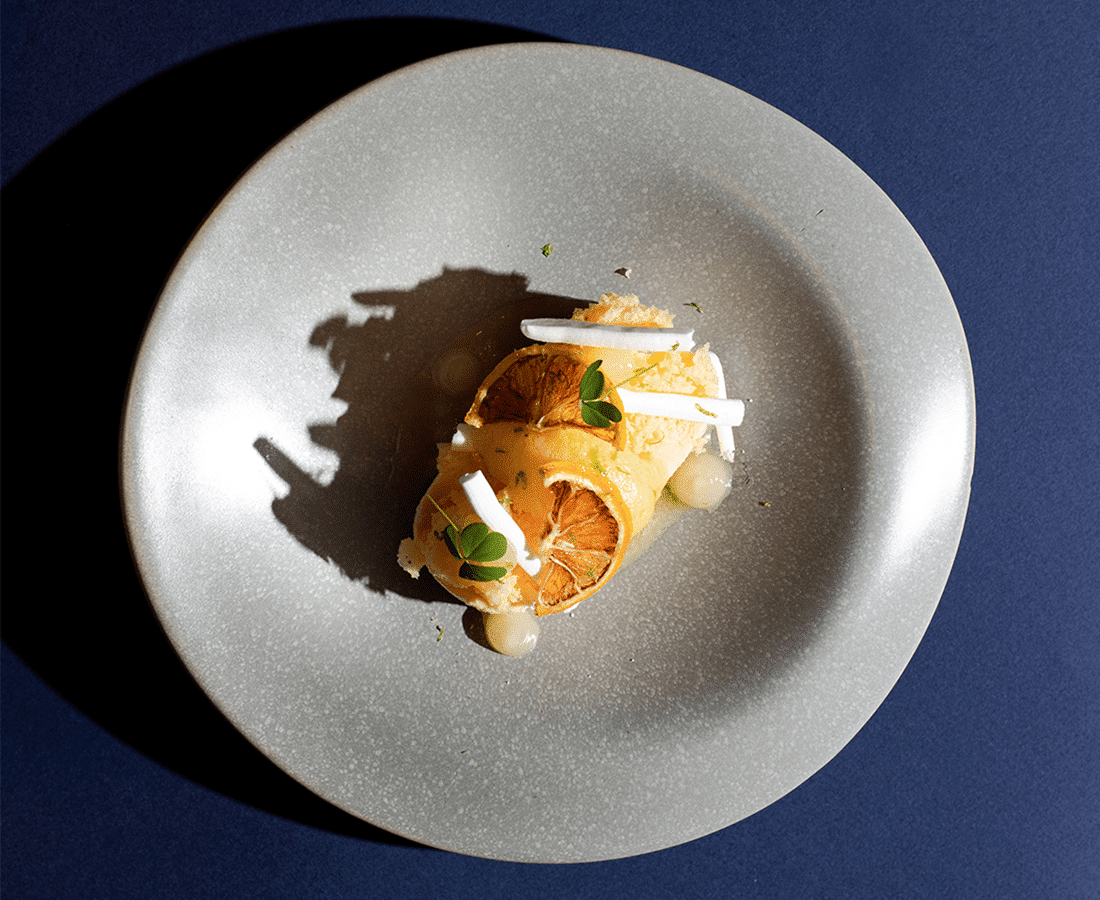 The beautiful Yuzu Semifreddo (S$13.90++) brings a refreshing close to the meal. This classic Italian dessert features a tangy twist thanks to yuzu sponge and yuzu gel. Topped with a sweet meringue, the semi-frozen treat is light on the palate and the tart four-fruit sorbet strikes a lovely balance between the two. 
The Masses' newest culinary achievements have definitely seen a sophisticated upgrade since their last menu. Chances are that the team has already started experimenting on Menu 11.0 – we can hardly wait to see what new surprises they have up their sleeves.

The Masses is located at 85 Beach Road, #01-02, Singapore 189694, p. +65 6266 0061. Open Mon-Tues, Thurs & Sun 12pm-10pm, Weds & Fri-Sat, 12pm-12am. The Masses' Menu 10.0 is available till 18 January 2021.
Top Image: Threadfin