Floating Utopias: ArtScience Museum's Newest Exhibit Takes Our Breath Away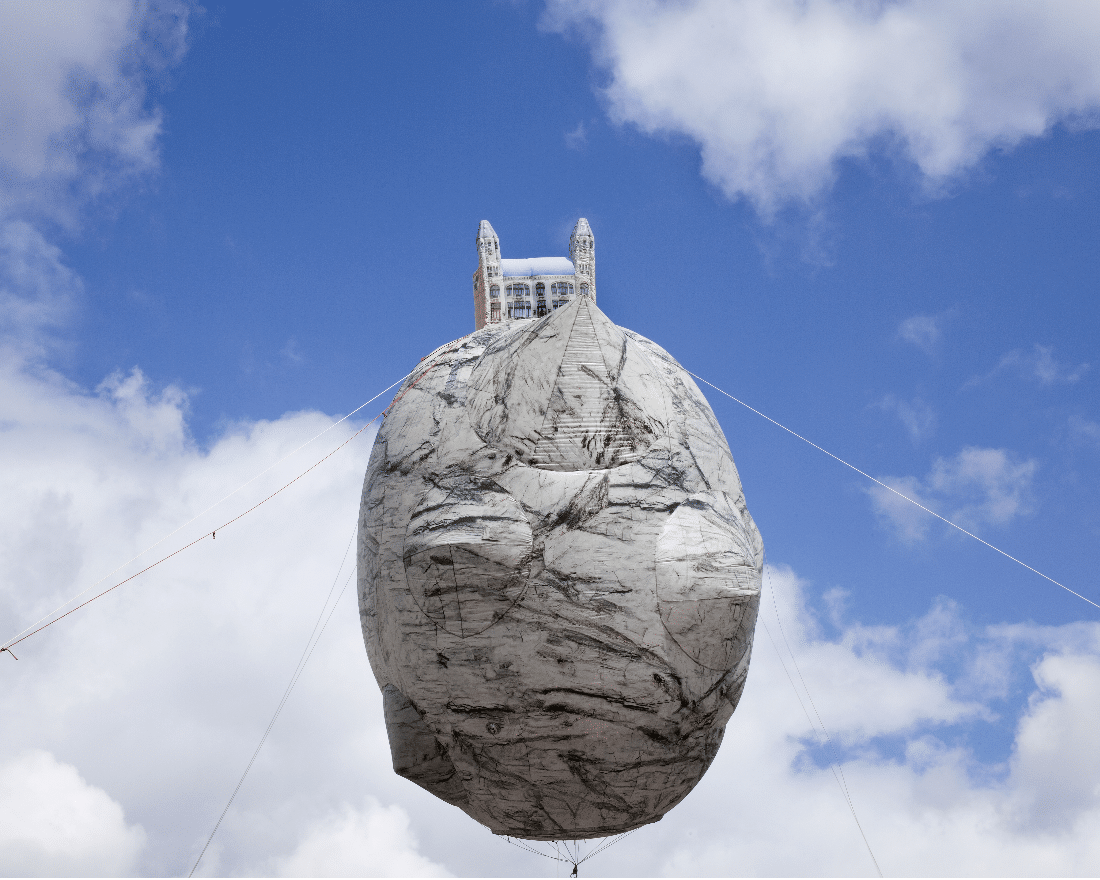 PUBLISHED May 27th, 2019 05:06 am
ArtScience Museum has played host to more than a few Instagram-worthy exhibits (Future World, anyone?). This time, they bring a visually appealing journey back to childhood with inflatable sculptures. Floating Utopias is an exploration of the social history of inflatables in art, architecture and social activism. Featuring more than 40 artworks from both international and local artists, it is experimental, engaging – and guaranteed to blow your mind.
Mirror Barricade (2016) by Tools for Action is stunningly huge, and a large reminder that individual actions can be made into a collective project. A piece put together with reflective inflatable cubes that are made of household materials, it was first used in Dortmun, Germany, by protestors against a Neo-Nazi Rally. Pretty, and historically important for social activists.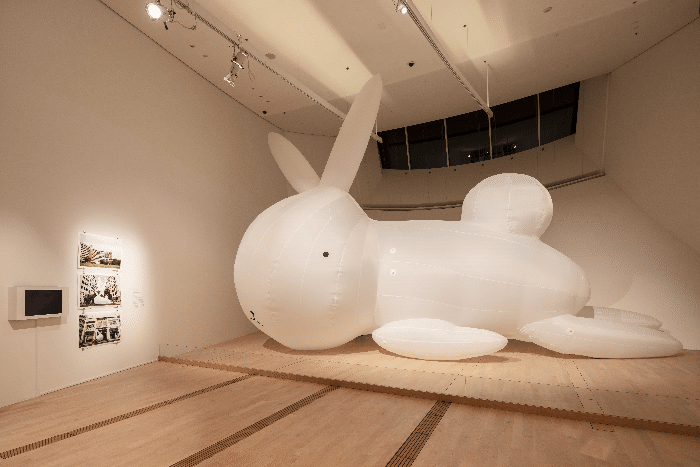 Of course, WALTER returns as Singapore's pride in this inflatables object exhibition. A curious colossal rabbit who first appeared in Singapore's residential spaces, this awkwardly large white rabbit looks displaced no matter where. Dawn Ng, local artist and creator, shares that WALTER's presence has always been to invoke wonder in familiar spaces – beautiful spaces that we often overlook in our busy lives. This gentle giant had me questioning my own perspective of urban spaces: Am I taking them for granted? Is 'Utopia' truly unattainable, or just invisible to our eyes?
Another pleasant surprise follows in Museo Aero Solar, communal activity that encourages people to recycle plastic bags by turning them into lighter-than-air sculptures. It's a simple four-step process so everyone can get in on it.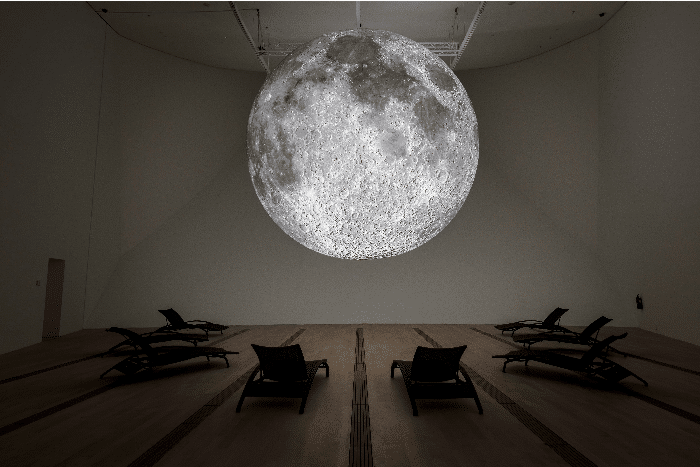 Last but not least, UK Artist Luke Jerram stuns all with his installation of Museum of the Moon, crafted as a commemoration of the 50th anniversary of the Moon Landing in 1969. Sculpted with detailed NASA imagery and measuring six metres in diameter, this exhibit draws viewers in a closer look. It's impossible to not marvel in wonder at its beauty – the literally-floating Utopia from Space is astonishing.
Amazingly, these are only the tip of the iceberg. While the presence of these gentle giants brought back memories of helium balloons and other things that remind you of childhood, pay more attention and you might feel uncomfortable at times, because Floating Utopias is not just your pretty occasion to the bouncy castle.
Floating Utopias runs till 29 September 2019, at ArtScience Museum, 6 Bayfront Ave, Singapore 018974. Open daily 10am-7pm, book tickets here. Visit their website for more information.
Top photo: Castle of Vooruit (photo courtesy of MBS Singapore)