5 Things To Do In Singapore This Week: 27th May To 2nd June 2019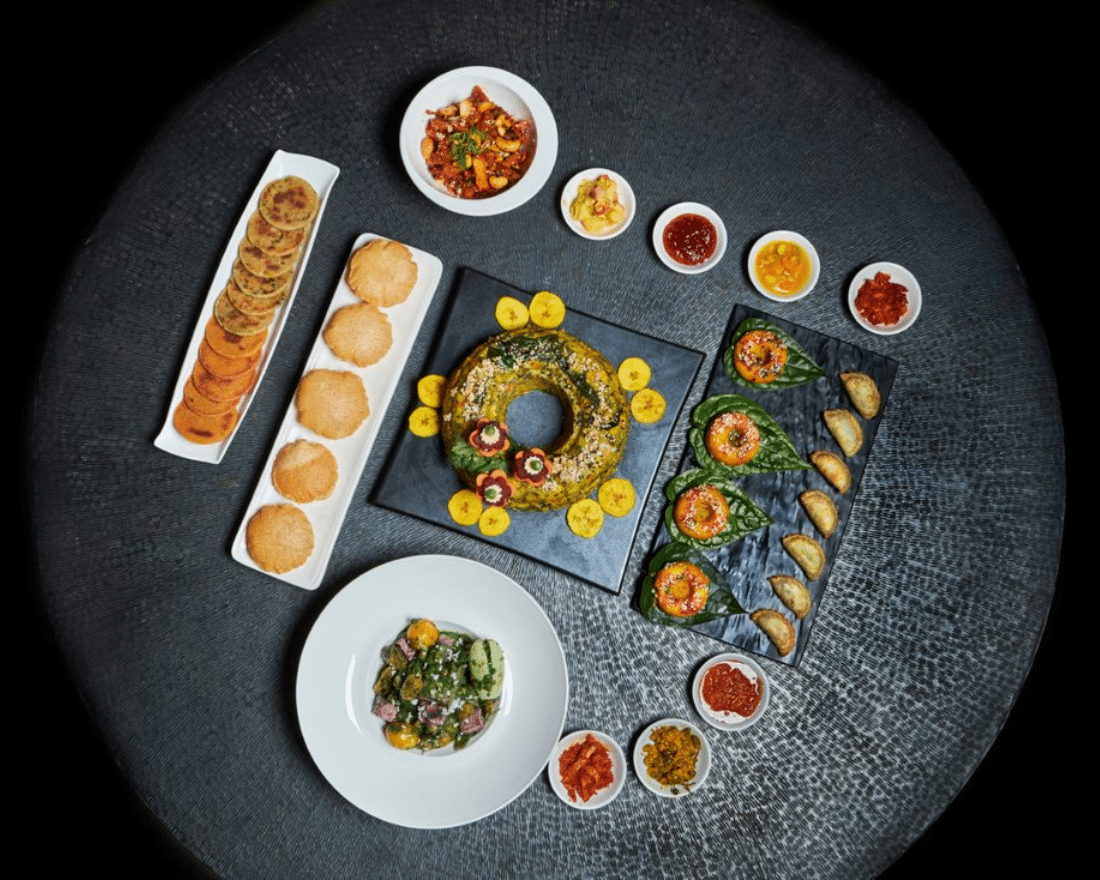 PUBLISHED May 26th, 2019 09:06 am | UPDATED May 27th, 2019 05:26 pm
It's soon-to-be June, and we got you covered with the best things to do this week! There's the Gujarati food festival and CHIJMES Summer Beer Festival for an indulgent binge session, and also abstract graffiti art by Futura.
Enjoy a Gujarati Feast with Rang Mahal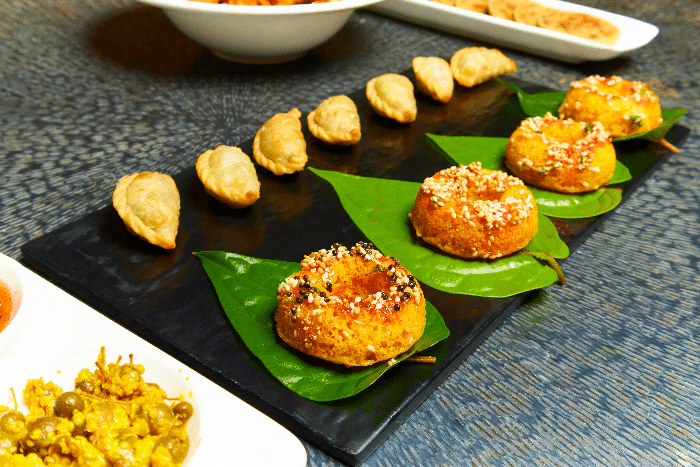 Rang Mahal will be flying in renowned Gujarati cuisine caterer, Tapan Chokshi and his team of chefs for a 10-day festival! This 24 May to 2 June, experience an array of unique flavours, and a wide range of vegetarian dishes.
The collaboration is a contemporary refinement of traditional foods and all-time favourites. Notable mentions include Vaal Nu Shaak, a fiery curry made from protein-rich butter beans, and Kesar Shrikhand, a sugary dish made from strained yoghurt with a dash of saffron.
Experience the Gujarati Food Festival from 24 May – 2 June with Rang Mahal. Visit their website for bookings and more information.
Cheers to Beers at CHIJMES Summer Beer Festival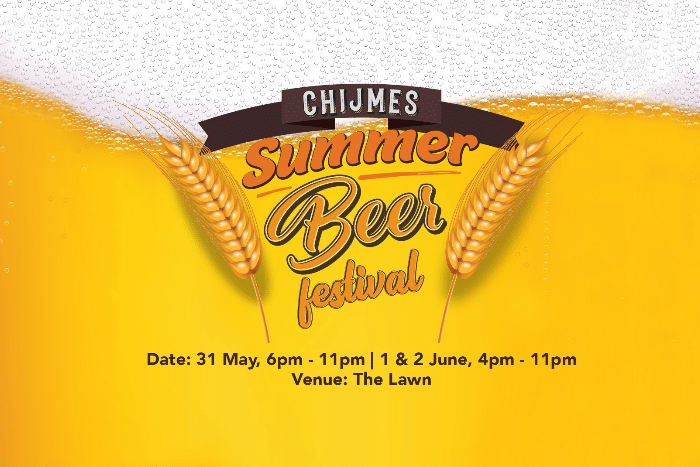 Soak in full-on Singapore summer with great food and the best cold beers. CHIJMES is holding their Summer Beer Festival from 31 May to 2 June, featuring over 20 different beer choices from all around the world: Chocolate IPA, Spiced Mead, Pilsner Urquell, Blackberry Sour, and many more. Listen to live acts by The Rocketeers and DJ Red DJ Spinning Performance and play the classic Beer Pong or Cup Flip Challenge for a chance to win prizes. Oh, flash your ticket stub to enjoy special promotions at participating outlets from 31 May to 9 June at Capitol Singapore and CHIJMES.
CHIJMES Beer Festival will be held on 31 May 6-11pm, 1 and 2 June 4-11pm at CHIJMES Lawn. Tickets are priced at $20. Visit their event page or Facebook page for tickets and more information.
Council Fridays: Cats on Crack, Bongomann & Toppings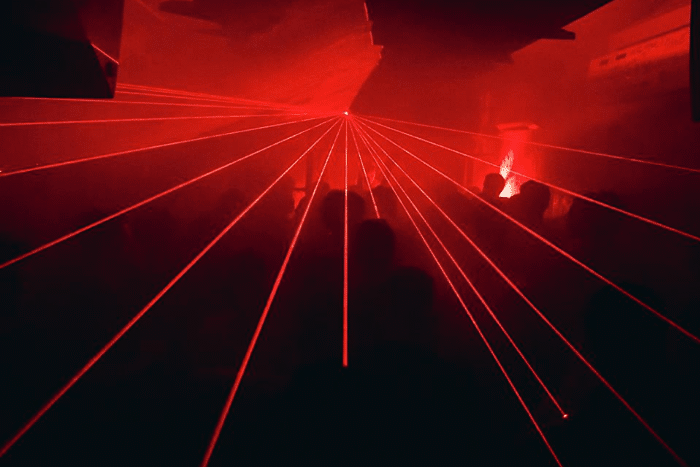 It's the final weekend of May, and Council Fridays are back! Headquarters's feisty feline CATS ON CRACK will be pulling another frenzy all-nighter that will keep you dancing non-stop (listen to her here.) Let your hair down and show your diva dance moves, or wander upstairs to where Bongomann and Toppings will put on their bright, feel-good, swinging house music.
Council Fridays will be held on 31 May, at Headquarters. Doors for the bar open at 10pm and the DJ will start at 11pm. Cover charge applies at $20. Visit their Facebook page for more details.
Dom Pérignon Presents EP!C ft. Paul van Dyk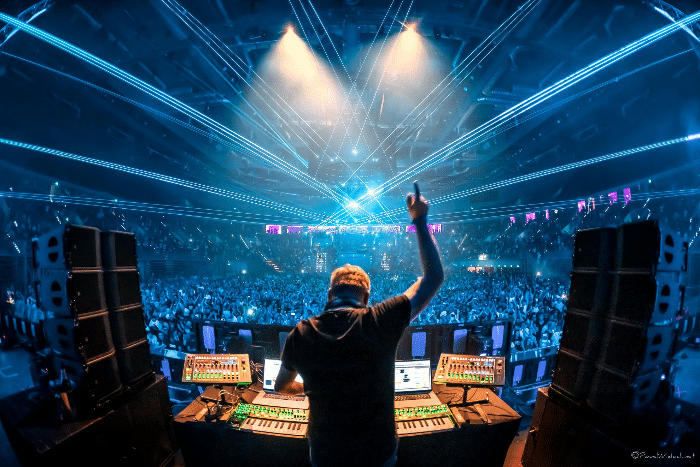 Grammy nominated artist, globally acclaimed DJ, and audio architect Paul van Dyk is coming to Zouk! A prominent figure in the international circuit, Paul van Dyk has been ranked twice as the top DJ by DJ Magazine, a difficult feat that accurately depicts his talent (listen to him
here
). He will be playing his latest album release,
Music Rescues Me
, a reflection of his world view after a nearly-fatal accident. Get immersed into a journey of new beginnings as you see the light in dark times!
Dance along to Paul van Dyk's Music Rescues Me on 1 June, 10pm till late, at Zouk. Tickets are priced at $30+ here. Visit their Facebook page or event page for more details.
Futura 'Constellation' Exhibition (SEA Debut)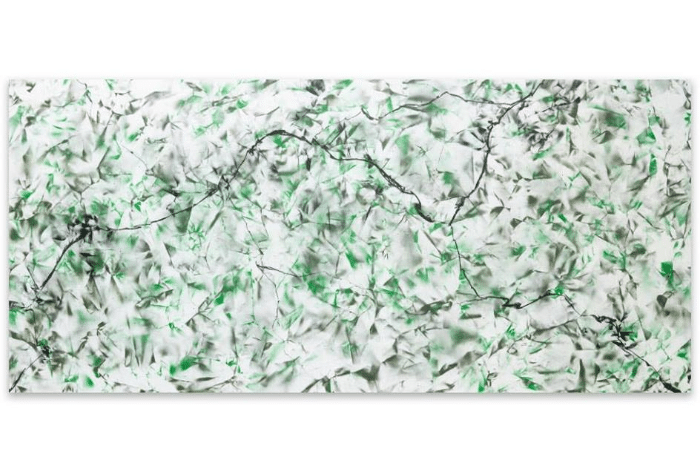 Presented by The Culture Story and curated by Jahan Loh, 'Constellation' is the Southeast Asian debut for famed contemporary street artist Futura. Known for his unique abstract graffiti and bold compositions alongside iconic motifs, Futura has come a long way to collaborating with global brands such as Nike and Uniqlo. Open 31 May to 9 June, this exhibit will showcase 30 specially commissioned works created by Futura during his two-week stay here. There will be a Public Opening Party on 30 May, from 6.30pm, with live DJ sets by Crazy Dope Asian$ (aka Alex Baby and Ash Ghazali) and Kiat (Syndicate SG).
Join the Constellation opening party on 30 May, 6.30pm onwards, and watch their exhibit from 31 May to 9 June, 12noon-8pm daily, at Gillman Barracks. Admission is free-of charge, get details on their webpage or Facebook page.