Grizzle Grind Crew celebrates its 2nd anniversary!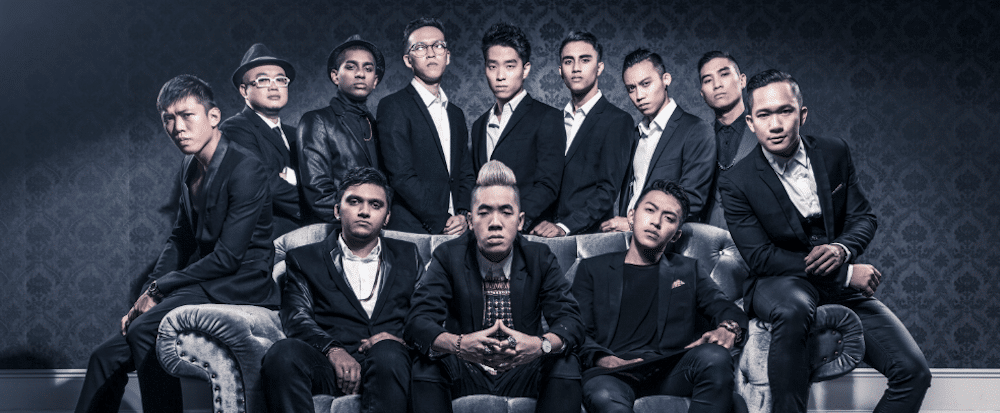 PUBLISHED February 19th, 2015 02:09 pm | UPDATED July 3rd, 2020 02:42 pm
Singapore's biggest hip-hop collective, Grizzle Grind Crew (GGC) turns TWO in March 2015. To mark this occasion, the Crew is partnering with Singapore's leading youth hub *SCAPE to throw a big party. The boys will be performing their previous hits and tunes from their upcoming individual albums.
As with GGC's debut show in 2013 and the #1stGGC Anniversary show in 2014, they are inviting a few guests to celebrate with them. Indie folk-pop act Gentle Bones will join them onstage and Singapore's Malaysia-crossover pop sensation Sleeq will make a special appearance as well! Malaysia's biggest rapper Joe Flizzow will be throwing down his jams. Also look out for Los Angeles' top underground rapper, Dumbfounded!
In conjunction with SGMUSO and *SCAPEmusic (the music programming pillar of *SCAPE), the Crew will be putting together a series of workshops where youths are able to learn from the Crew about Rapping, DJ-ing and Music Video-making. There will also be a panel 'On My Grind' where international guests will share how they have built their Hip-Hop careers and what inspires them to pursue their passions.
Our party series Grizzle Grind Loose Juice will be making its return on Thursday 2 April (eve of Good Friday) at Phuture @ Zouk Singapore. Expect a night of Hip-Hop, Trap and Moobathon mayhem with party tunes the whole night!
CONFESSTIVAL X #2ndGGC Anniversary [A *SCAPEmusic Programme]
Venue: SCAPE The Ground Theatre (2 Orchard Link Singapore 237978)
Date: Sunday, 5 April 2015
Time: 7:00pm
Admission: Free
DJ, Rap & Music Video Production Workshops [A *SCAPEmusic Programme]
Venue: SCAPE (Various Venues)
Date: Sunday, 5 April 2015
Time: 2:00pm
Registration: 1:30pm (Admission by registration on *SCAPERS portal)
Behind The Scenes: On My Grind [A *SCAPEmusic Programme]
Speakers: TBC
Venue: SCAPE The Colony, Level 4
Date: Sunday, 5 April 2015
Time: 4:00pm
Registration: 3:30pm (Admission by registration on *SCAPERS portal)
Zouk X GGC presents Loose Juice – #2ndGGC Anniversary pre-party with DJ Ghetto (feat. DJ NashD & DJ LeNERD)
Venue: Phuture @ Zouk Singapore (17 Jiak Kim Street, Singapore 169420)
Date: Thursday 2 April 2015
Time: 10:00pm
Admission: Cover charges apply