Lyf: A New Way to Live and Travel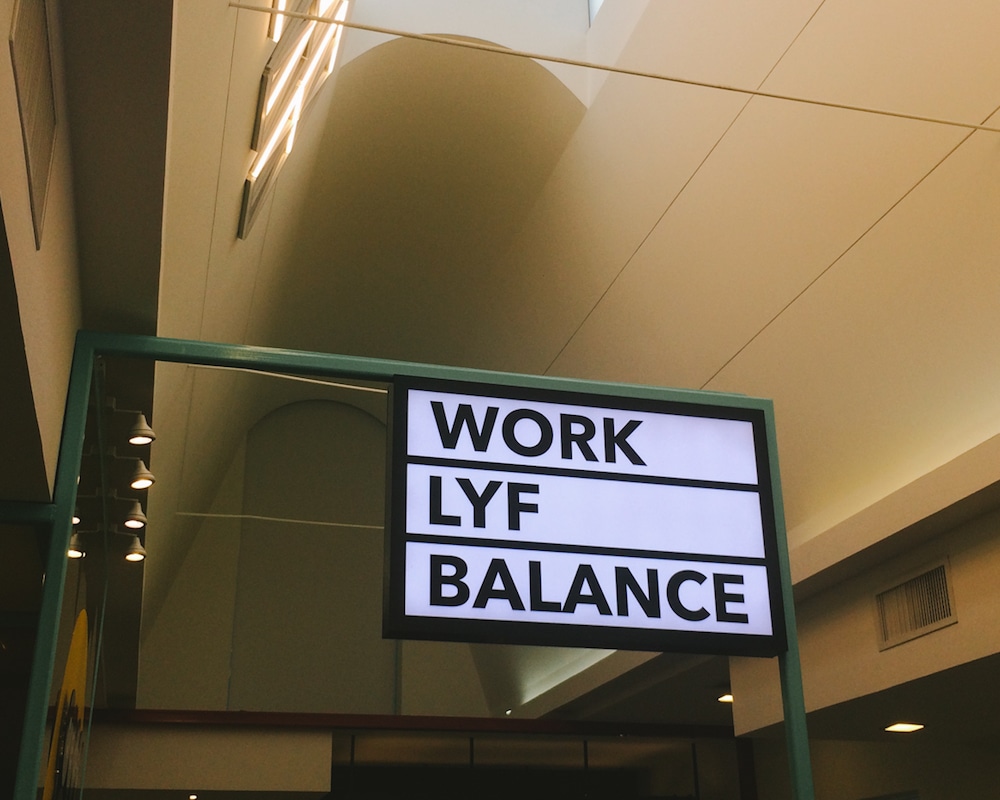 PUBLISHED December 3rd, 2016 07:00 am | UPDATED December 5th, 2016 11:47 am
You've heard of co-working; have you heard of co-living?
The newest trend in millennial (business) travel, co-living spaces aim to foster a genuine sense of community of like-minded folks. Think collaboration and innovation within a homely, comfortable environment supported by reliable Internet and various design-focused communal spaces.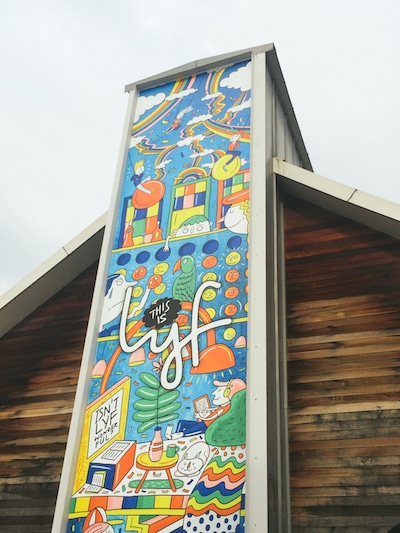 And one Singaporean company is getting geared up to cater to this new way of staying.
The Ascott Limited, which also has serviced residence brands like Citadines and Somerset under its arm, will be rolling out their new co-living concept lyf (pronounced 'life') next year. With grand ambitions of launching 80, 000 units across the likes of Australia, Europe, Japan, Malaysia, Singapore, and Thailand by 2020, it piqued our interest enough to head down to their global preview last week (24 November 2016) for a sneak peek!
Held at parent company Ascott's hospitality training centre, the setup and highlights of the preview succeeded in invoking the fun, creative atmosphere hospitable for all sorts of collaboration. The first thing we had to do was check out the mockup spaces of lyf, and we were not disappointed. Amongst the communal spaces we mentioned that will be at lyf properties include the Wash & Hang – the lobby-level laundromat that allows you to kill time with your fellow lyf-ers over a game of foosball or ping pong – and the Social Kitchen, where folks can share home-cooked meals and even take cooking classes.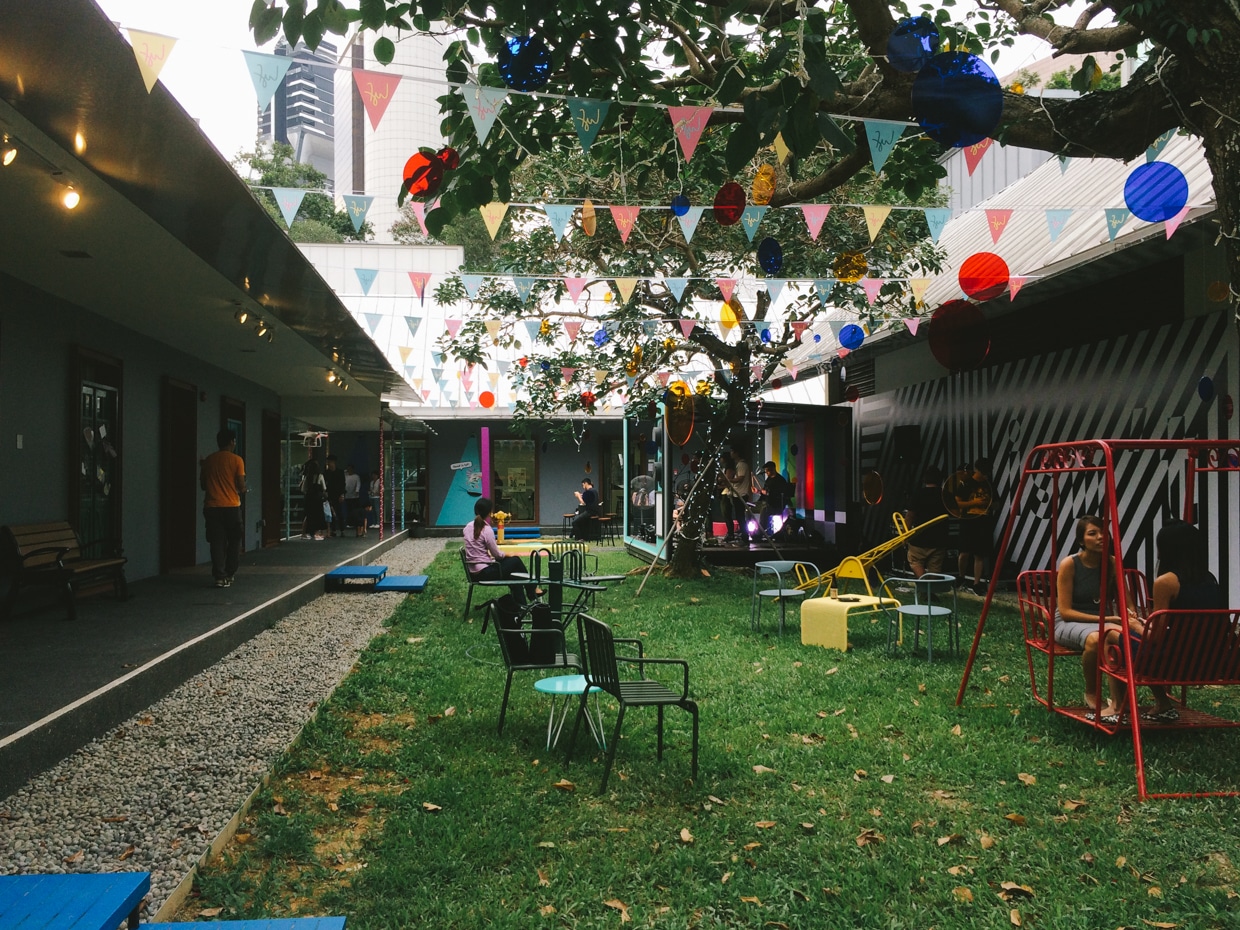 As you can imagine, art is also a huge part of lyf, so besides good design, future guests at the properties can look forward to interactive digital art installations (like the one you see below that's controlled by a gigantic light switch panel). Giant ball pits and human-sized hamster wheels might also await you at the gym.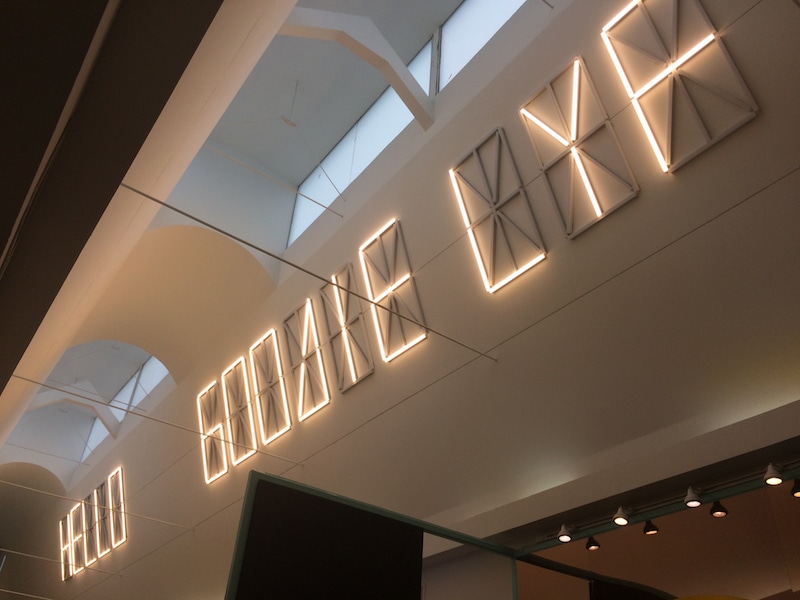 Unlike the conventional accommodation options, lyf properties will be managed by lyf guards, multi-tasking multi-hyphenated millenials who are community managers, city guides, bar keep, baker of cookies, and problem solvers all rolled in one. At the preview, craftsmen like Bynd Artisan were present to conduct notebook making workshops and printing classes. Expect the similar workshops, talks, and other self-improvement related shindigs by lyf guards, guests, and partners at lyf too!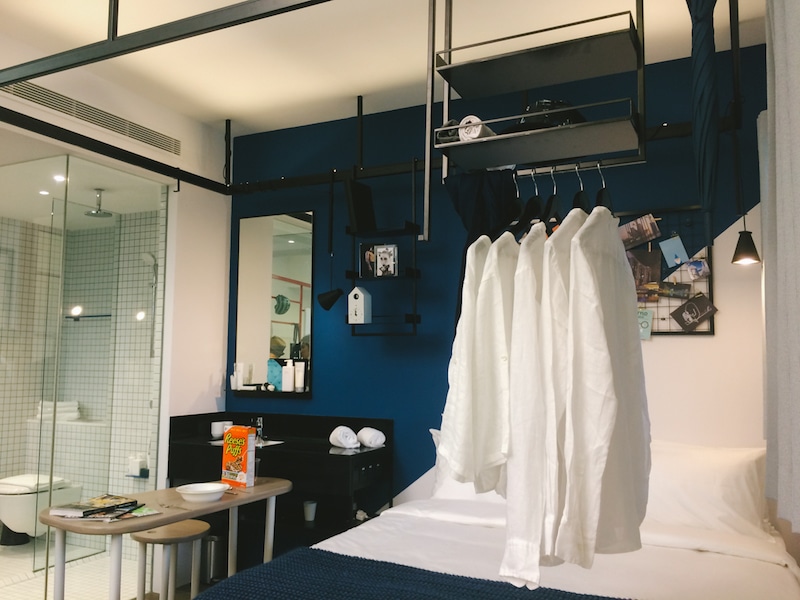 Now the part you've been waiting for – the rooms. lyf will be offering a range of apartment layouts from the 'Big Bed' studio rooms to 'Two of a Kind' twin private rooms with a shared kitchen, and even 'All Together' business suites for project groups. Compact space but maximum comfort is the key.
All this while we were enjoying the tour of the mockups, live music started playing outside. We hear that residents of lyf might even score exclusive invites to local music gigs. And you know what? That sounds like the lyf.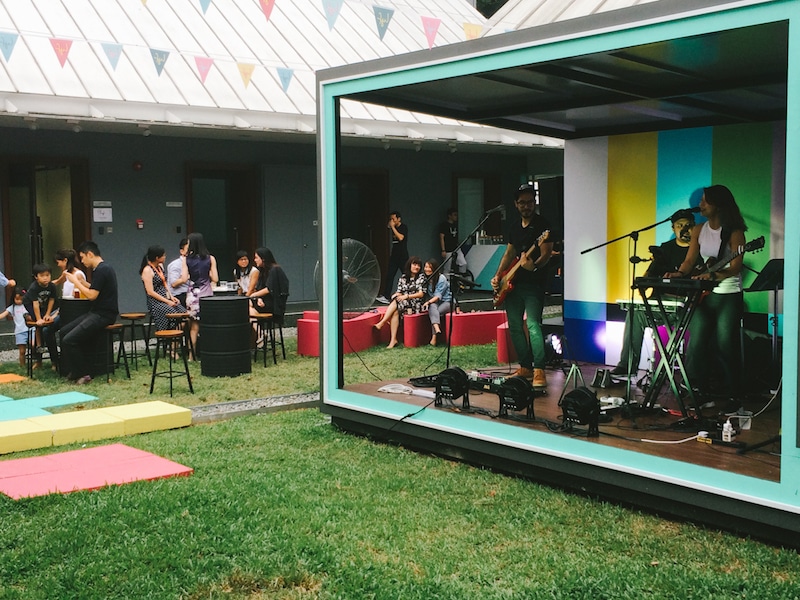 For the latest updates on pop-up events and property launches, follow lyf on Facebook and Instagram today.
This post is sponsored by The Ascott Limited.