Master of Meat and More: Morton's The Steakhouse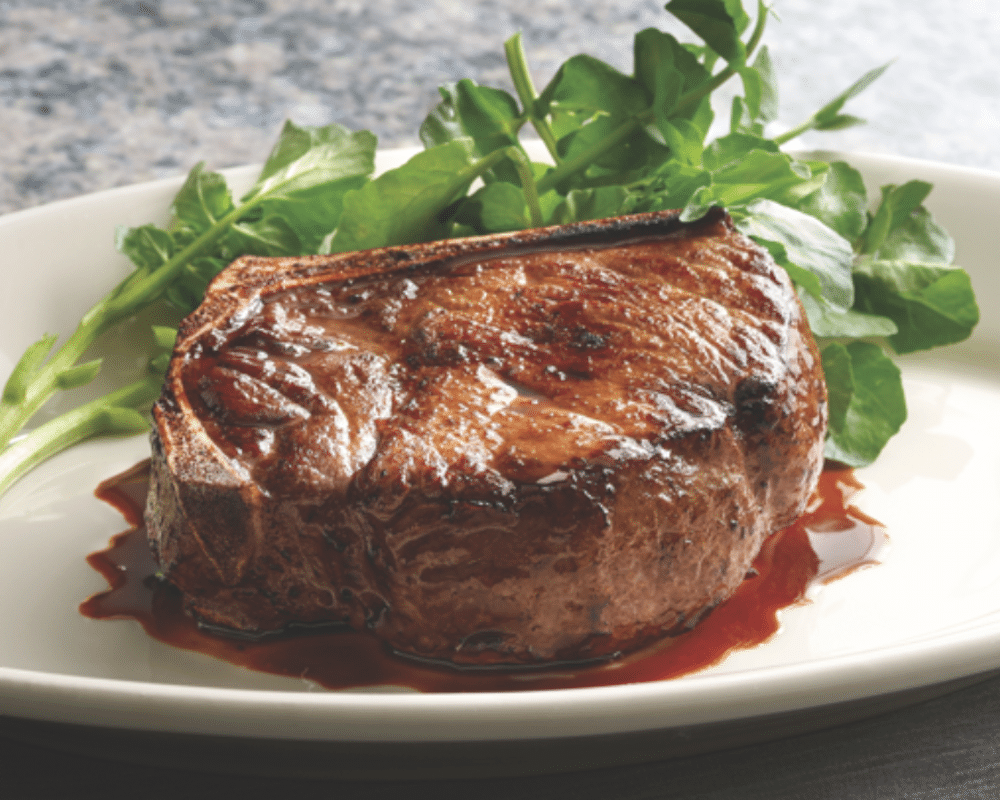 PUBLISHED September 23rd, 2014 04:00 pm | UPDATED June 6th, 2016 02:28 pm

Step into the threshold of Morton's The Steakhouse and feel instantly at ease. The Singapore branch of this international group retains its Chicago steakhouse atmosphere of low lighting and classy interiors (à la a gentlemen's club). Coupled with food of the highest quality – sexy steaks, succulent seafood, and decadent desserts – and a good wine list, this steakhouse is perfect for when you need an excellent dining experience.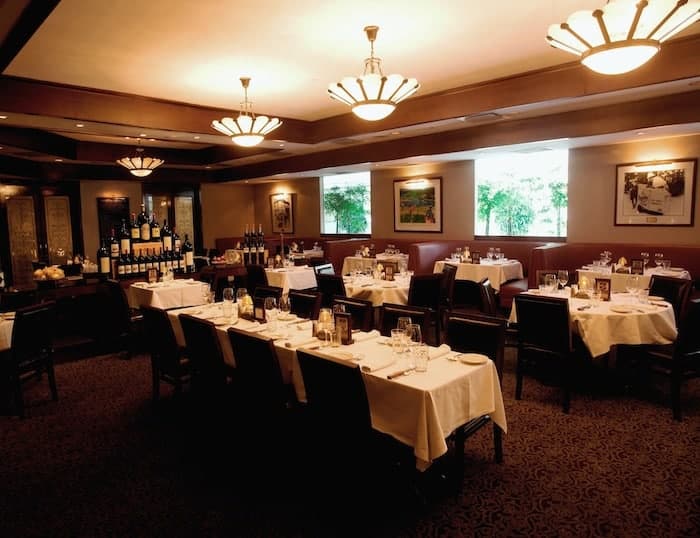 With steaks still being their specialty, we were pleasantly surprised by the myriad different options on their refreshed menu. We started with the Chilled Ocean Platter, featuring a mix of Alaskan crab legs, Maine lobster cocktail, jumbo shrimp cocktail, and fresh oysters. The most important thing about seafood is freshness, and boy, did the platter check that box! We especially enjoyed the oysters, which were big and well-flavoured (not too salty) and the sweet, juicy, crab legs.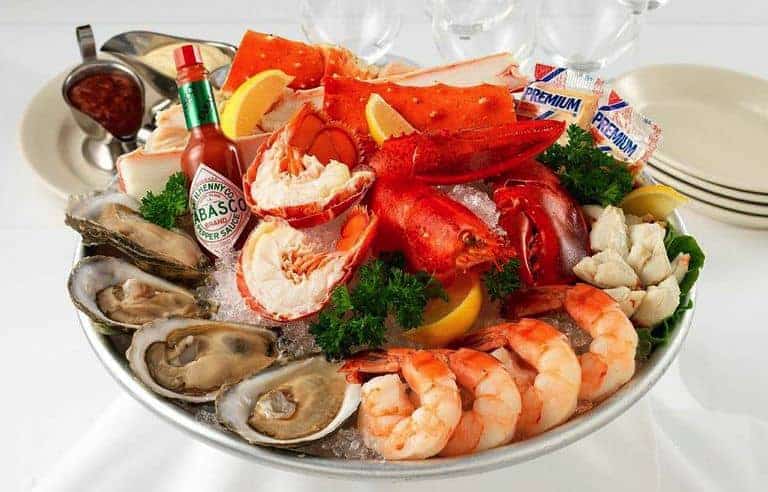 Other noteworthy dishes to start with include the Chopped Spinach Salad and the Tuna Tacos. The former takes the combination of cooked chopped spinach, sautéed mushrooms, bacon bits, and get this, bacon juice to new heights. Trust us, it tastes a lot better than it looks. The latter is Morton's take on our Tex-Mex favourite with an Oriental twist. Instead of typical taco shells and seared tuna, they pile tuna sashimi into deep fried wanton skins with salsa.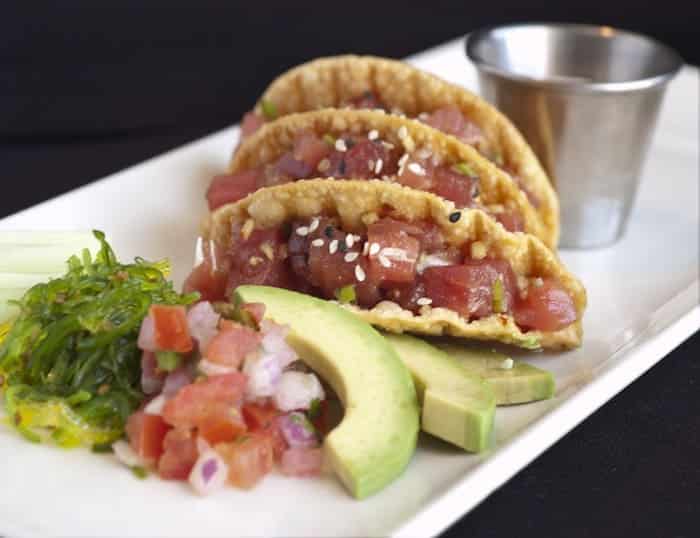 After we cleaned up the appetizers, the stars of the show made their appearance. The Center-Cut Prime Ribeye was a well-executed medium rare. Juicy, flavourful, and not too fatty – it's basically everything you want in a perfect steak.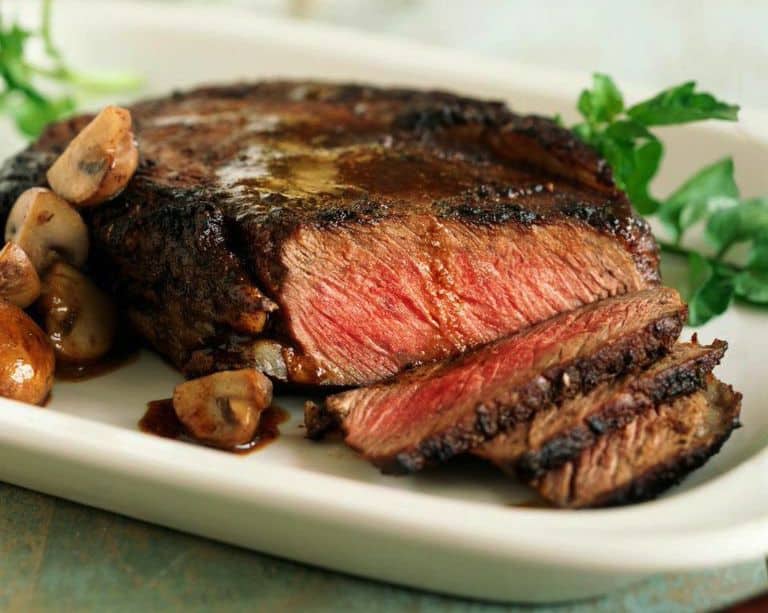 Those after something less chewy but as orgasmic on the palate, try a new addition to the menu, the Bone-In Veal Chop. Melt in your mouth tender and oozing (young) beefy goodness; this veal chop is quite possibly the best we've had in Singapore.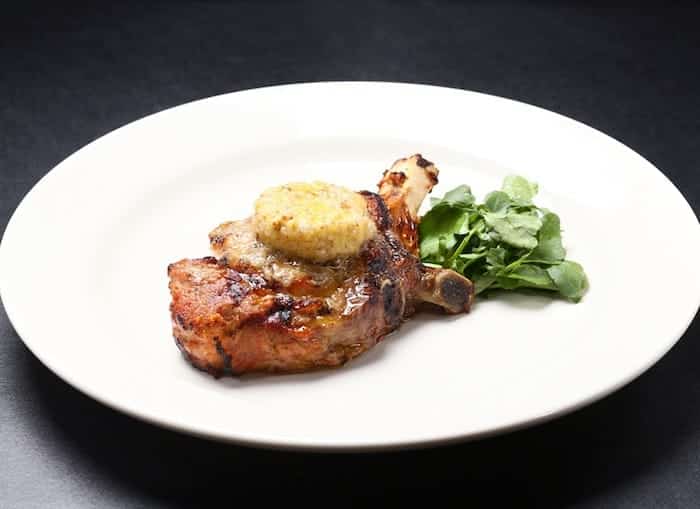 If you can't eat beef or are simply not in the mood for it, the Shrimp Scampi Capellini is probably the best alternative. The aglio olio style of this pasta dish, which comes with 6 jumbo shrimps, makes it a filling (but not heavy) entrée for your meal.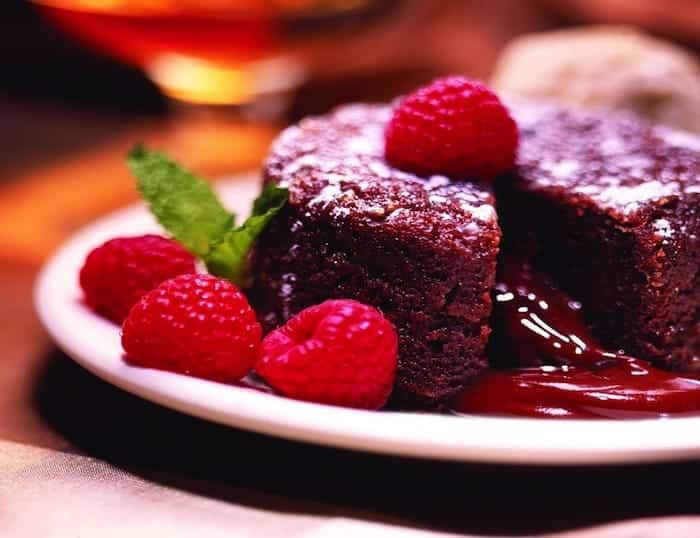 We were properly stuffed after the starters and mains, but we're glad we made room for dessert. Morton's Legendary Hot Chocolate Cake is, wait for it, legendary. Larger than most chocolate lava cakes we've had, this sweet treat comes topped with raspberries and a side of Häagen-Dazs vanilla ice cream. Non-chocoholics (do they even exist?), not to worry. Another must-try is the Key Lime Pie – think aromatic, tangy key lime filling lying on a not-too-thick graham cracker crust. The key lime pie fan in us almost cried.
Salivating? Yeah, we thought so. Last word of advice for small eaters – the portions are very generous, so please share!
Morton's The Steakhouse is located at 4th Floor, Mandarin Oriental Singapore, 5 Raffles Avenue, Marina Square Singapore. Open Monday-Saturday 5.30pm-11pm, Sunday 5pm-10pm. For more information, see website or call 6339 3740 for reservations.
This article is sponsored by Morton's The Steakhouse