Singapore Staycation Spotlight: Home is Where the Gin is at Oakwood Premier OUE Singapore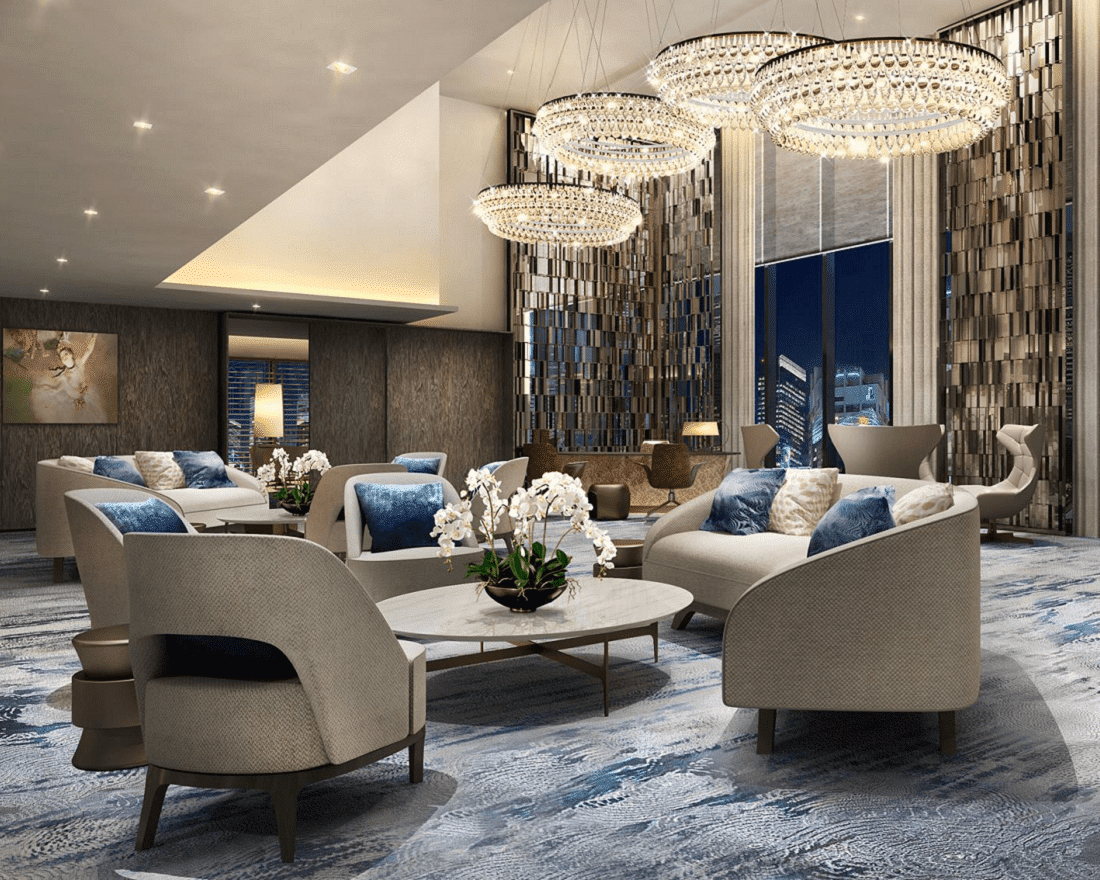 PUBLISHED July 25th, 2019 06:00 am | UPDATED February 6th, 2020 05:02 pm
For some reason, the concept of 'serviced apartments' hasn't quite made it to the mainstream in Singapore. It's easy to see it as more suitable for long-term expat living, but a bustling locale (in Tanjong Pagar), fully-fitted amenities, and hotel-esque breakfast buffet also ticks all the boxes for the perfect staycation. Throw a bottle of gin into the mix, and it's almost criminal to miss out on. So the next time you're planning a weekend retreat, consider the Oakwood Premier OUE Singapore instead.
The Location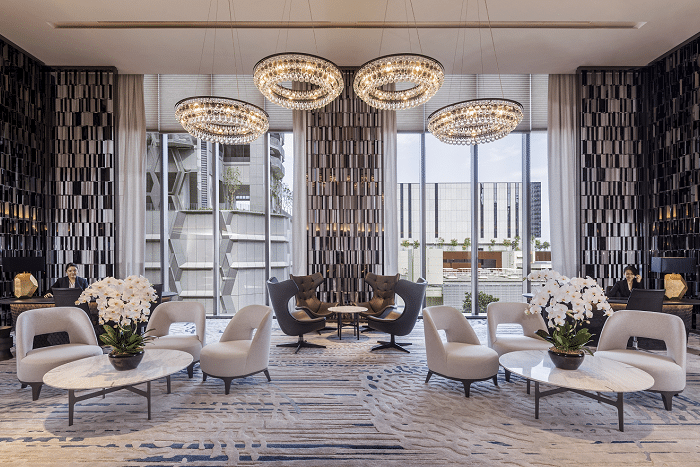 Situated within the mixed-use development OUE Downtown, the space is brimming with activity. The first floor is pumping with activity: hipster coffeeshops and check out the eclectic retail pop-ups take up most of the space, but you can even hit up a spin class or give yourself a make-over at the nearby OUE Gallery while you're at it. The place has everything, and if you're in the mood for food, Telok Ayer and Lau Pa Sat are just a short walk away.
Their entrance isn't particularly eye-catching: if you're looking for rolling carpets and doorman services – you won't find them here. The nondescript lift lobby takes you up to a stunning lobby on level seven (which is also where you'll find the aptly named all-day dining SE7ENTH restaurant). There's plenty of cushy seating for guests here, and the ambiance of understated sophistication would explain why it starting winning awards within a year of operations.
The Rooms
From their Studio Apartments to the Two-Bedroom Premier offerings, each service apartment comes decked out in state-of-the-art appliances: the kitchen comes full-equipped in enough Smeg hardware, silverware and cookware to make a dine-in night more than just instant noodles and ironing-board bacon.
Fire up a cuppa with the Nespresso machine or make a hot cup of tea from Monogram while you take a cursory walk around the apartment. Maybe gawk a little at the charming view of Tanjong Pagar Terminal through wall-to-wall bay windows. The harbour view extends through to the bathroom, so you can lather up in Comfort Zone amenities while watching the world go by, and rinse off in style with a walk-in rain shower. This is also the perfect time to slip on one of their fluffy (albeit stuffy) robes and sashay about like Carrie Bradshaw. Techies would also probably appreciate their lightning-fast WIFI and state-of-the-art Bluetooth sound system.
The Facilities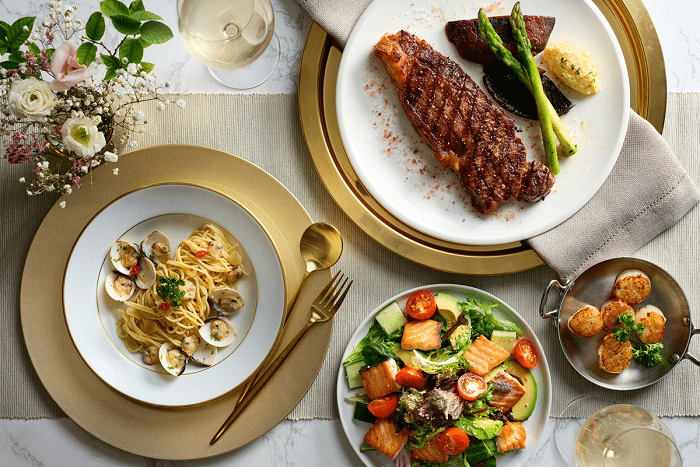 Contemporary dining concept Se7enth just dropped their new menu earlier this month, and it features crowd favourites like steaks, pasta and a good dash of vegan alternatives. Their Australian Wagyu Striploin Steak (S$68++) comes marbled and marinated in herbs and pink Himalayan salt for a juicy, succulent centre, and the St Louis-style Barbecue Pork Ribs (S$36++) gives a whole new meaning to the term fork-tender. With three flavour combinations of Beyond Burger (S$24++ a set) available – caramelized pineapples, mushrooms or coleslaw – veggie lovers aren't short on options either. But vegan or not, we highly recommend getting the Vegetable Fritters (S$10++) in addictive chipotle sauce and the flavour-packed Vongole Pasta (S$26++). End the meal off with a cuppa from Common Man Coffee Roasters, or swing by The Bar for some liquid dessert.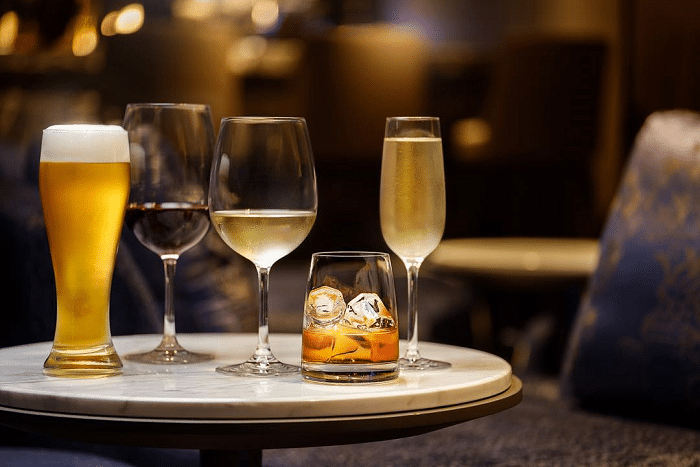 Situated in a quiet nook of the lobby, The Bar is a quiet enclave offering a selection of well-balanced drinks, including refreshing French 75's (S$16++) and Coco Clover (S$18++), a fruity blend of Brass Lion Gin, coconut syrup, raspberries, and fresh lemon juice. Under their current collaboration with Brass Lion Gin, their Great Gin Galore menu also features a spread of new cocktails made special from the local spirit.
The Bar overlooks an outdoor pool and lounge deck, that opens up to the bar in the evenings for a relaxing nightcap by the ocean breeze. And if you're just too pumped to be on holiday to waste it on sleep, their 24-hour gym is at your disposal, too.
The Oops, I've Ginned! Staycation Package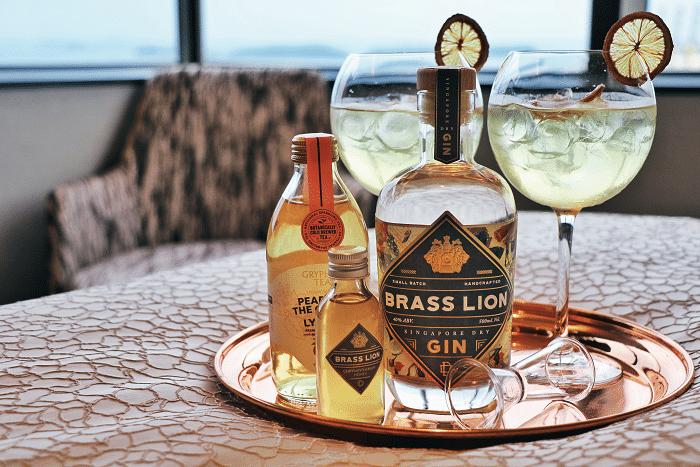 Zoo dates, generic dinners and watching movies are fun and all, but if you've got a gin buddy to take with on something unique, sign up for the only gin-based staycation available in Singapore.
From now till 1 December 2019, the Oakwood Premier OUE Singapore is offering the Oops, I've Ginned! Staycation package – perfect for tipplers, we can vouch for that. Available from $380++ per night, it includes a guided tour at Brass Lion Distillery and a tasting flight of three different gin expressions. From S$380++ per night, the package also includes a stay in a one-bedroom serviced apartment, complimentary breakfast for two at SE7ENTH, a complimentary DIY Cocktail Kit comprising a full-sized bottle of Brass Lion Distillery's Singapore Dry Gin, and enough snacks to get a two-person party going. Reservations can be made from now to 20 November 2019.
The Oakwood Premier OUE Singapore is located at 6 Shenton Way, OUE Downtown 1, #07-01, Singapore 068809, p. +65 6812 6000.