Racing into Singapore Grand Prix 2015 with Red Bull's Daniel Ricciardo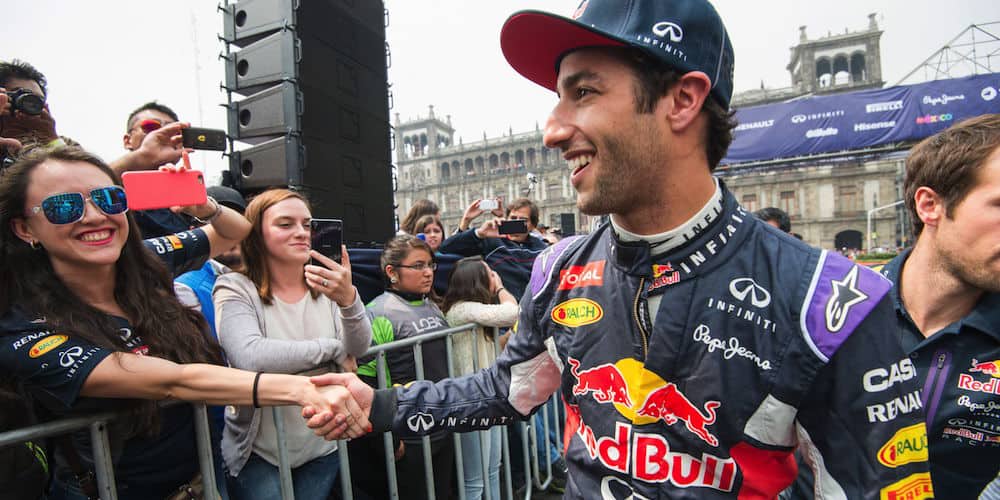 PUBLISHED September 19th, 2015 04:58 am | UPDATED June 8th, 2020 06:43 pm
For many of us, being in close proximity to a race car would mean sitting as a spectator in a Formula One crowd. But it could not be more different for Daniel Ricciardo.
Regularly clambering onto the single-seated, open cockpit, open-wheeled speed machine to fly the flag high for Red Bull, this 26 year old Aussie has been one of the hottest stars to make a name for himself in the past two years, and he candidly fills us in on the feeling of winning races, his favourite circuit ground, and his thoughts on the Singapore Grand Prix 2015.
Hi Daniel! For readers who haven't been catching up on F1 news, how has the first half of the 2015 season been for you and the team so far?
This season hasn't been as good as the last. We've just had one podium win. It's been a lot trickier for us as a team this year and I think the other teams have stepped up; Ferrari's made a big step and Mercedes continue to stay strong. We've had a few reliability issues and what not, but the last few races have been a lot better so the second half of this season should be stronger.
You've had three race wins in 2014, what did those wins do for you? Are you feeling the pressure to surpass yourself in the 2015 campaign?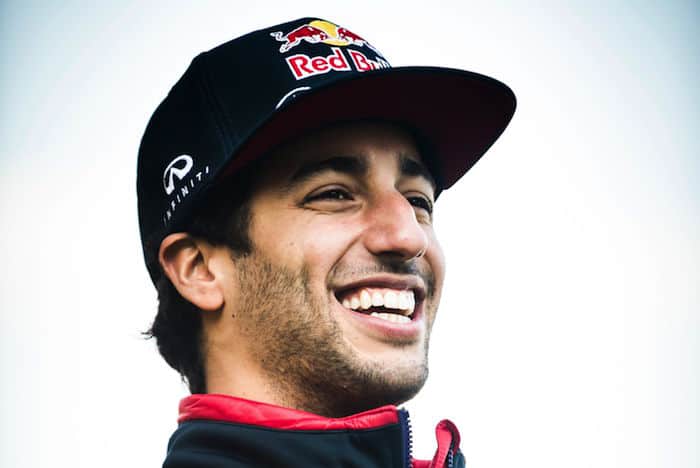 The three race wins were amazing. I think in a way, it has changed my career. Not only did it give me the confidence now that I know I can do it, but on the circuit, I feel like I have gotten more respect from the other competitors. Self-belief is important – not to a point where you're arrogant – but you're more confident and you believe in your abilities so that's cool. I didn't feel pressured to surpass that this year, but sure, I expect to have more of that success. We haven't had that success initially and it was quite hard to deal with, I guess. But now I've moved on.
How different is your relationship between former teammate Sebastian Vettel and current team mate Daniil Kvyat?
It's all so different. The important thing with teammates is you want to beat them; you want to beat them at the qualifying, you want to beat them at the race. It's important to have respect between each other. Both Sebastian and Daniil have always had that with me. We talk to the engineers, talk to each other at the engineering briefings. We try and get the cars set up as quick as possible, but then we do our thing and we race, and that's that.
You've been racing in the Formula One World Championship for more than three years now – do you have a favourite Grand Prix circuit?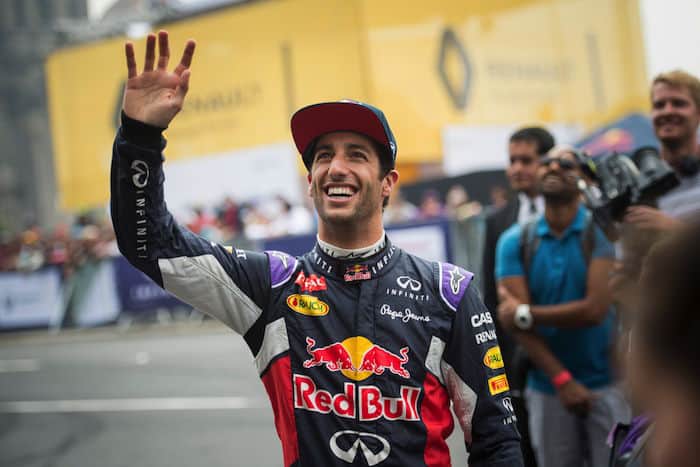 When it comes to driving, what really excites me is the Monaco circuit. It's crazy! And in terms of places to go, Melbourne is great, so is Montreal, Austin, Singapore and Suzuka. We go to a lot of cool places!
How challenging in the Singapore Grand Prix? Does racing at night make a huge difference compared to racing during day time?
Everything at night feels like it comes at you faster. You pass so many flashing lights and it all feels quicker. Otherwise, the visibility and the Singapore circuit is good. It's a nice novelty, to race at night.
F1 racing is probably one of the most frustrating sports in the world, where so many variables can hamper your best efforts. How do you cope with that?
I ask myself that question all the time, because it can break your heart. It's not always the best guy who wins and you can be let down by so many variables. Sometimes I joke and say we should play tennis, because we can't blame the racquet, they're all the same. I don't know, there's something about racing that keeps me coming back. It's a challenge but when you do succeed, when you do win, you know that so many variables came together on that day and then it's like the perfect day. It feels like you overcame something bigger than it really looks.
You're definitely at the top of the Red Bull pyramid now, what are your plans for the near future?
I hope to stay at the top of the game with Red Bull, and win the World Title!