Restaurant Review: Da Paolo Dempsey Is A New All-Day Italian Lifestyle Destination In Singapore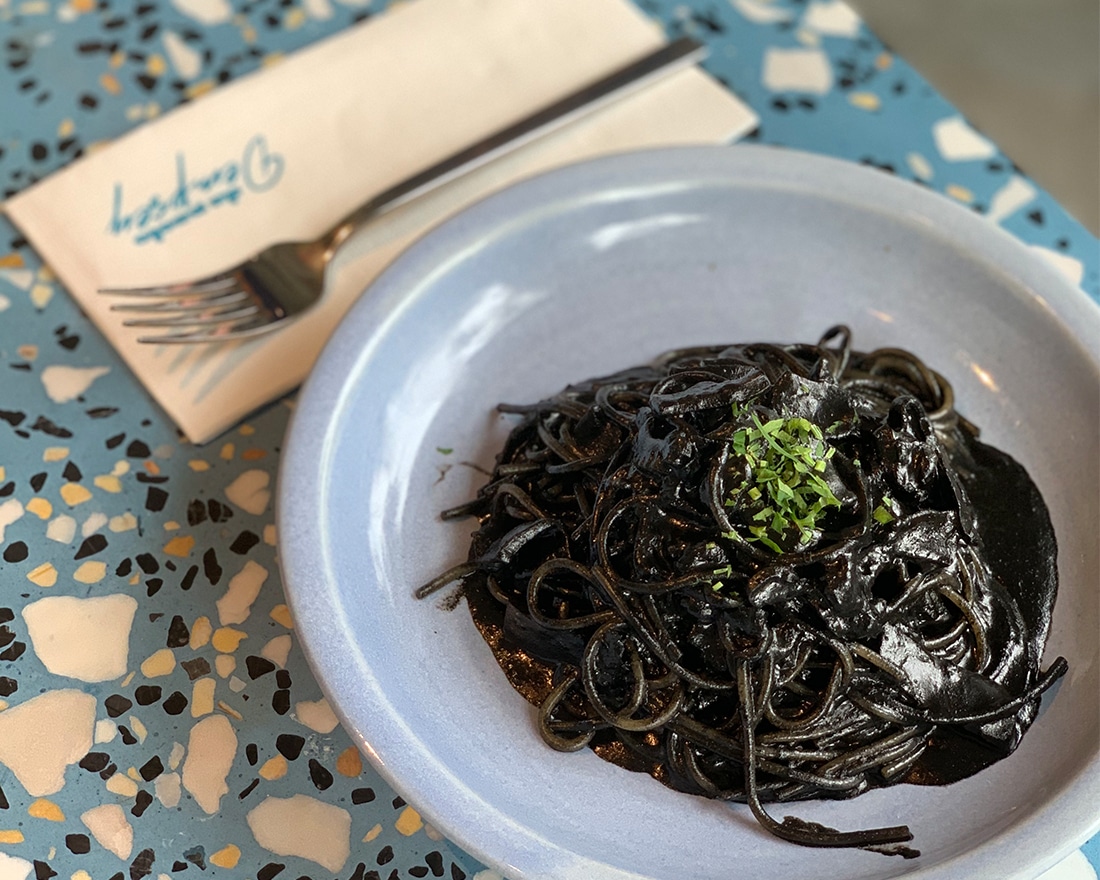 PUBLISHED February 7th, 2020 06:00 am

On a hot day, the new Da Paolo restaurant channels the spirited summer of Italy — well, sans the olive trees and turquoise shimmer of the sea, which are replaced by Dempsey Hill's luxuriant foliage and multicoloured tiles and speckled terrazzo tables. There's even a plasticky attempt at bringing Sicilian lemon trees over, hanging on top of a bar specialising in vermouth-based concoctions. I order a smoked Cynar Negroni, which arrives at our table on a cross section of a tree trunk — it's probably not from Sicily. The drink was delicious, though.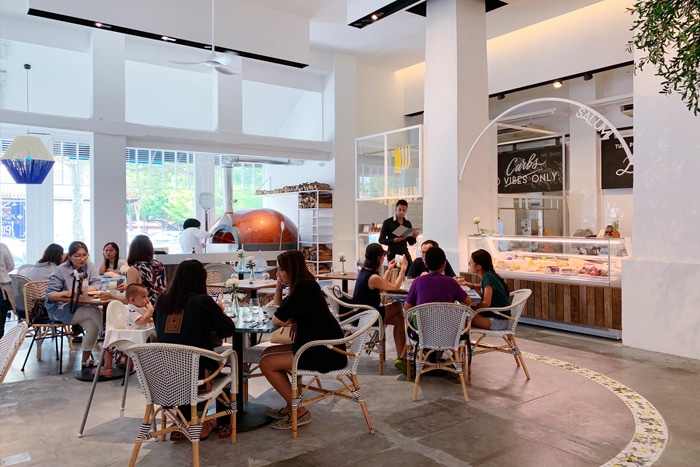 The 5,000 square foot venue marks a timely renaissance for the iconic Singapore brand, which celebrates its 30th year in Singapore. Second-generation restaurateur Francesca Scarpa, who heads the Da Paolo Group's marketing efforts, gave us a quick tour of the place: a homely trattoria, cocktail bar and retail haven all in one — not unlike COMO Dempsey just down the hill, actually. But you also get fresh housemade pastas and wood-fired pizzas from a massive custom rotary oven decked out in a shiny amber orange.
The dining offerings here embrace what I've come to expect at Da Paolo restaurants, which is basically an honest-to-goodness menu of Italian classics made with quality produce, a lot of them from Italy themselves. Even if you're not into the whole antipasto before the meal thing, you might want to test your luck with Gran Antipasto (S$68), the chef's selection of seven cold cuts and cheeses. There are lactose-free cheese from Alpine cows, finocchiona (which tastes like salami seasoned with fennel), blue cheese soaked in chocolate liqueur, and cheese wrapped in chestnut leaves, which you then eat with collaboration breads from Firebake.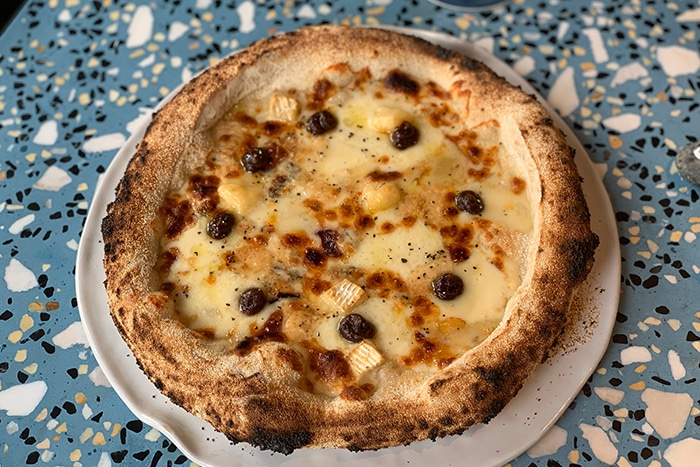 Then come the Naples-style pizzas — lean things with a thin crispy crust and moist poofy interiors. The Spilinga (S$34) showcases Da Paolo's signature tomato sauce prepared with Italian tomatoes alongside spicy salami, Nduja, mascarpone, kale, and pecorino, and it's quite the flavour bomb. There's cheese again, but this time in the form of 8 Cheese (S$35), a stunning pie with everything from semi-soft and intense Stravacco and sharp Provolone to the funky Oro Rosso.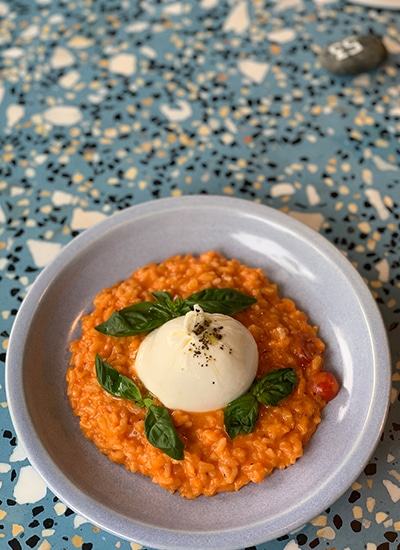 Cue the pastas: the semi-circular Butternut Pumpkin Mezzelune (S$25) filled with a mess of pumpkin, cashew curcuma creme, and Parmiagiano Reggiano in its eggy folds. It looks like a curry puff but tastes like a buttery summer afternoon — a mild embracing warmth. The darkest thing in the menu is the Spaghetti al Nero di Seppia (S$26), the restaurant's signature squid-ink sauce more intense than almost any other squid-ink pasta I have eaten. It is compellingly good, but will stain your teeth temporarily black. It's nothing a bit of water won't fix.
Italians say you can tell just how well you are being cared for by the standard of the osso buco, and the Ossobuco Milanese (S$39) makes us feel incredibly pampered. Veal shank with the bone marrow intact is lovingly braised to a rich tenderness, then served over plump yellow saffron risotto. It's gone very quickly, like the Sicilian Pistachio (S$7 per scoop) gelato we get for dessert. Plus, there are bits of real pistachio mixed in, which always makes me happy. But if you're not a nut fan, there are 17 other artisanal flavours like Dark Chocolate, Ricotta, Melone, and Tiramisu that you can also take away for S$25 per pint. The clarity of flavour is astonishing, like everything else here.

Da Paolo Dempsey is located at #01-13 Dempsey Rd, Blk 8, Singapore 247696, p. +65 6261 3128. Open Mon-Thu, Sun 8am – 10.30pm, Fri-Sat 8am – 11pm.